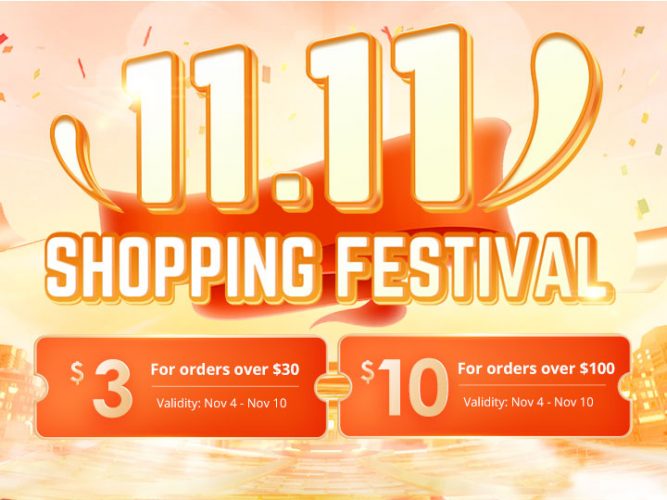 The 11.11 Global Shopping Festival is coming back again on November 11, but the fun starts weeks before that! Get ready for our biggest sale of the year!
Enter the Lucky Draw
Participate in the lucky draw to win up to $100 with multiple prizes to win including gadgets like smart watches, speakers and hundreds of coupons!
Xiaomi Jimmy JV85 Pro Cordless Vacuum Cleaner, LaserPecker Pro Deluxe Laser Printer and Haylou LS02 Smartwatch are up for grabs.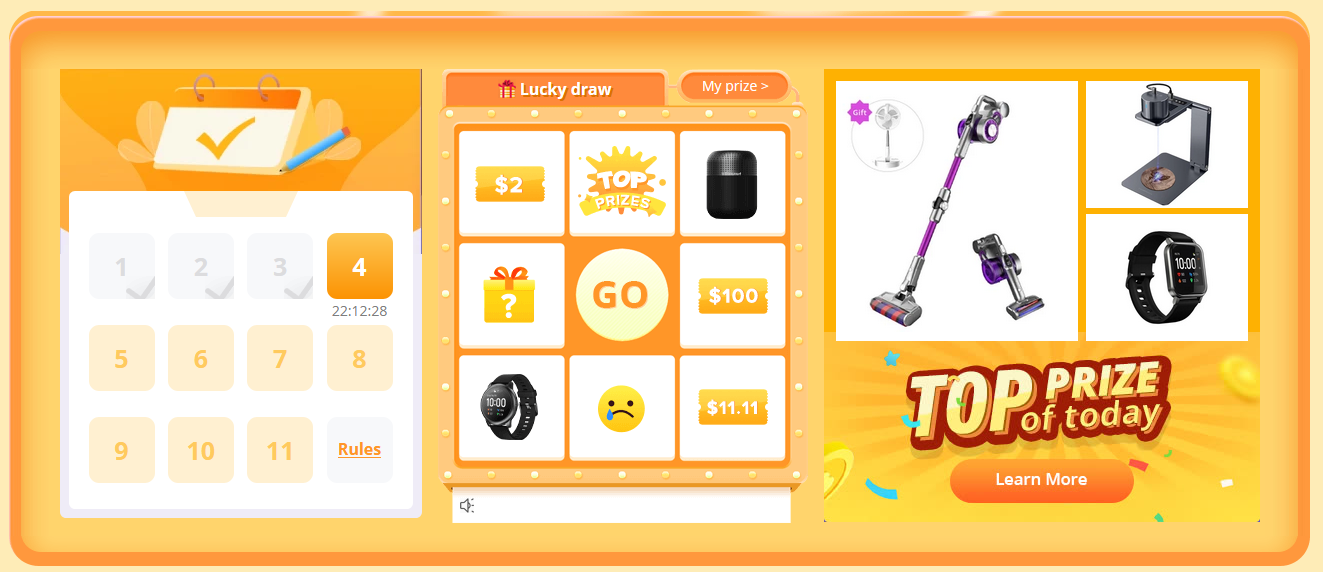 Sitewide Coupons
Code: 11SALE201 $3 off over over $30 (Validity: 11.01-11.14)
Code: 11SALE202 $10 off over over $100 (Validity: 11.01-11.14)
Code: 11SALE203 $20 off over over $300 (Validity: 11.10-11.14)
And, more category coupons will be available from 11.05


Reserve items that you like for ultimate discounts
Reserve items that you want to buy between Nov 2 – Nov 10, and checkout between Nov 10 – Nov 14 to get the most popular items at the best price possible. These items will be limited in stock so don't miss the chance to reserve your favourite items.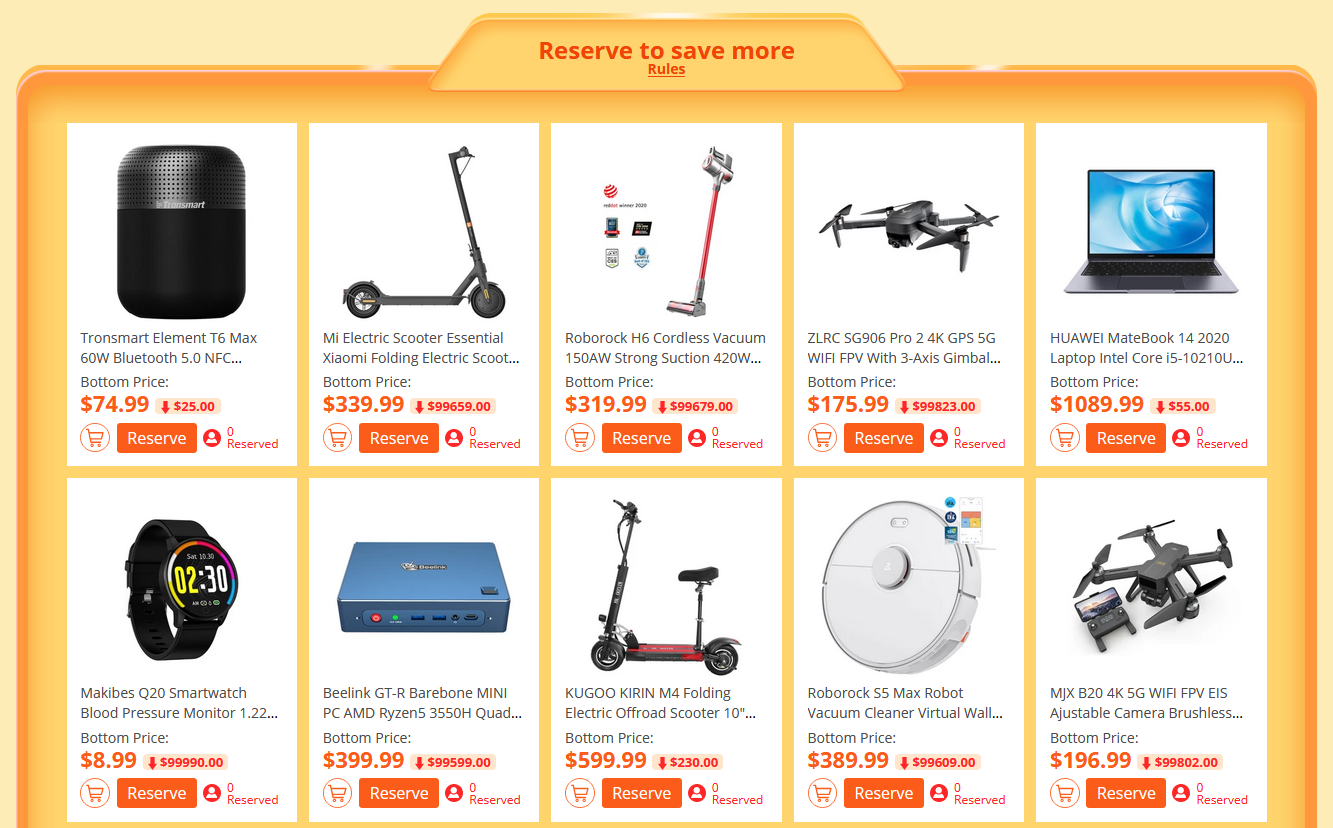 Faster shipment with more local stock
GeekBuying has been expanding its local footprint in order to ship goods even faster to its customers. With a wide-ranging of categories and products available to buy through our local stock, users can choose items that can be delivered within 3-5 days!


3-Day Shopping Spree
This year for the single's day sale some of the most anticipated items are on sale especially categories including Outdoor, Smart Home, Electronic Gadgets plus numerous other categories.
New Arrivals & Big Brands
Plenty of new items released in Q4 are now available on GeekBuying for you to purchase with introduction of some great brands with high quality products.