Overview
Riding e-bike is only a means of transportation? Not only that, it can be fun, and it can be your lifestyle. FIIDO commits itself to providing customers all over the world with a practical, free, and personalized environmentally friendly commute method. Now it comes to our FIIDO D11 electric folding bike.
Stylish & Powerful
It's electric, but comes with concealed battery and motor.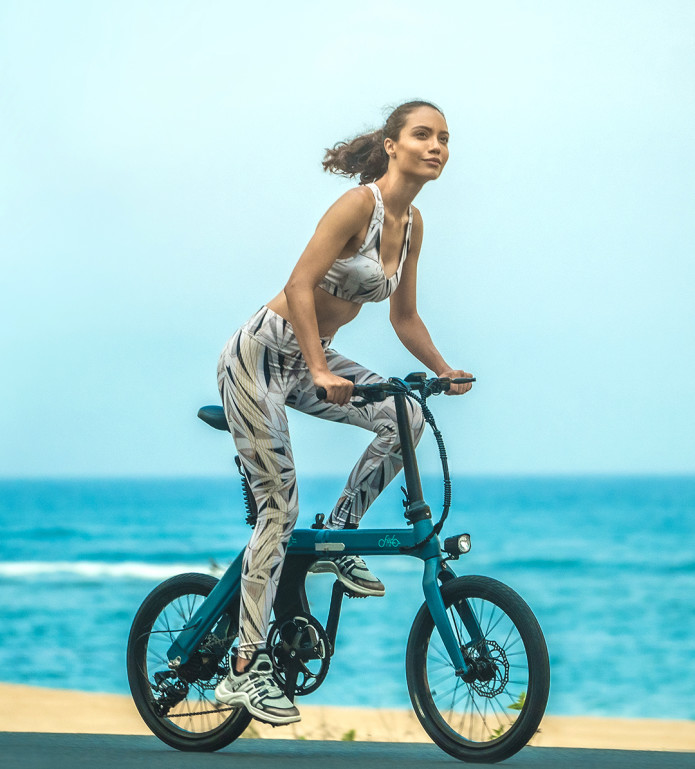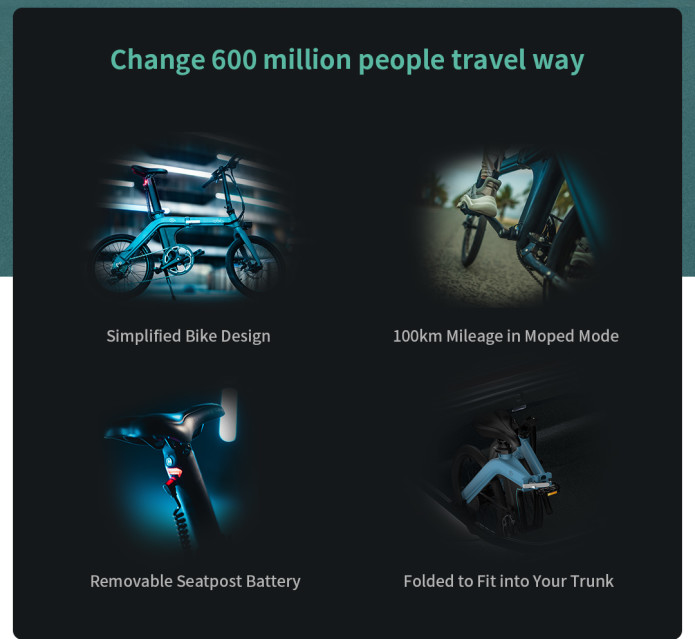 Media Coverage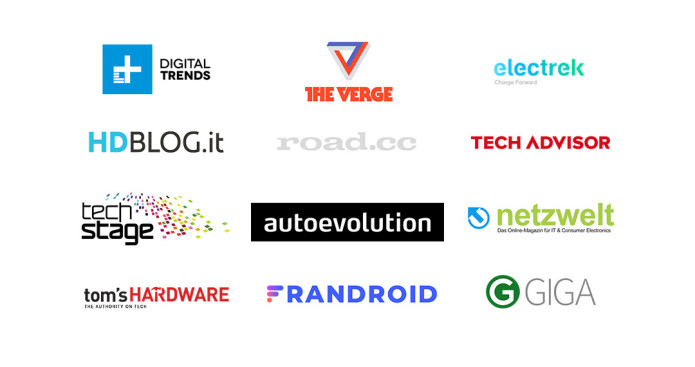 D11 reconstructs the shape of the traditional e-bike, using aerospace lightweight aluminum alloy to make the body weigh 12.9kg. It provides 100km riding range in moped mode, while still being ultra-light weight. This allows riders a next-level riding experience with an unprecedented body frame.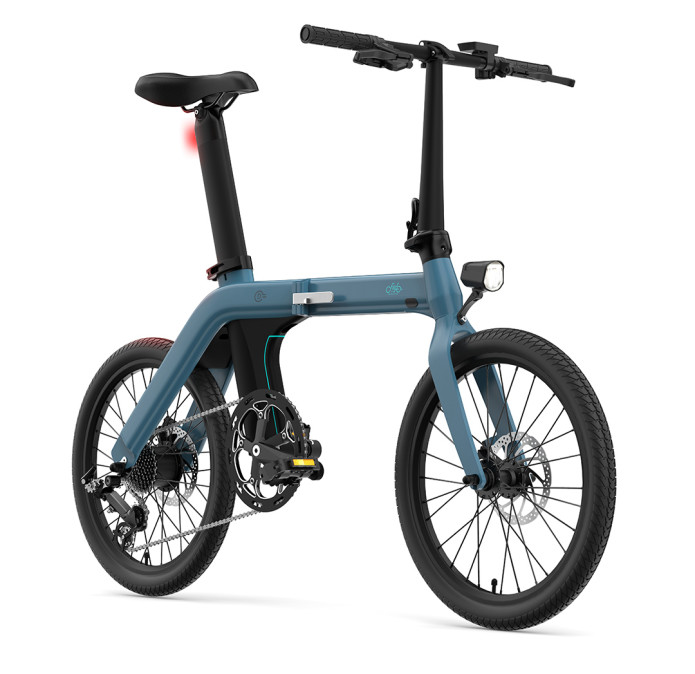 The FIIDO D11's modular design has a 36V 11.6Ah removable battery to allow for great distances to be traveled.

We thought of everything. The integrated seatpost contains both the battery and taillight to minimize parts and maximize efficiencies.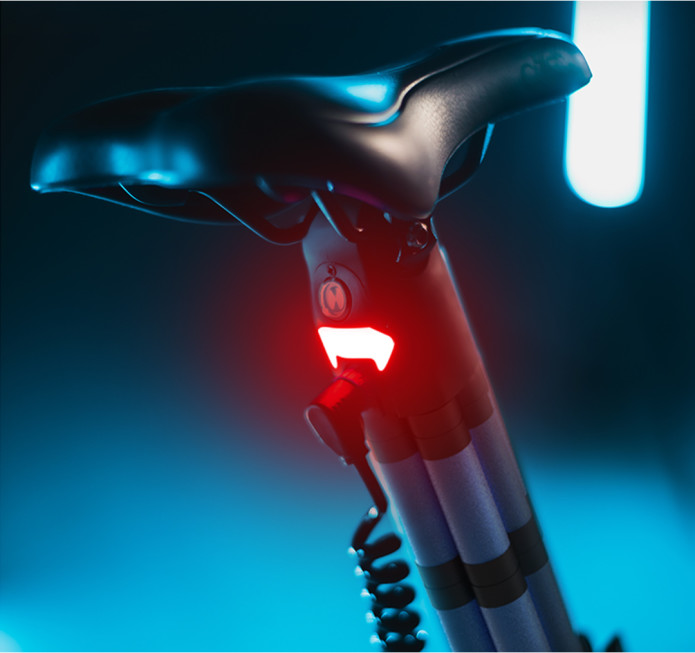 The folded D11 can easily fit into the trunk and can be rolled, which makes it convenient to transfer by offering more use scenarios.

Hidden in the 20-inch rear wheel is the 250W brushless gear motor, which boasts compact size and light weight to provide greater power for overcoming steeper roads with lower energy consumption. The aesthetics of the electric bicycle are unique. The perfect balance between form and function.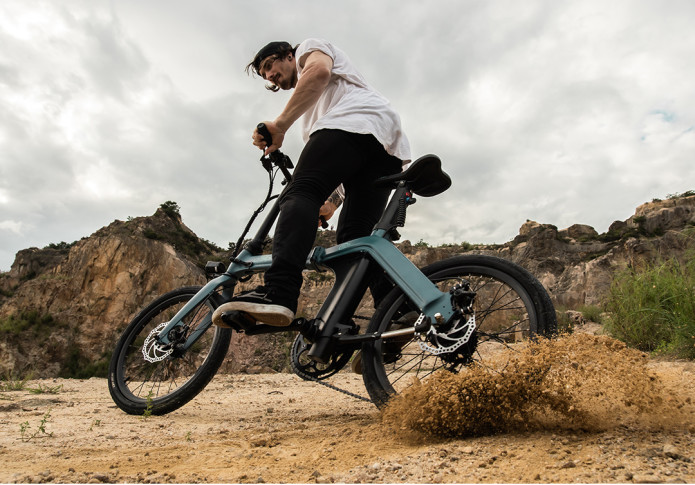 Shimano 7-speed gear with 3 adjustable levels in moped mode endows FIIDO D11 with sports attributes, assisting every rider in finding their personalized riding style.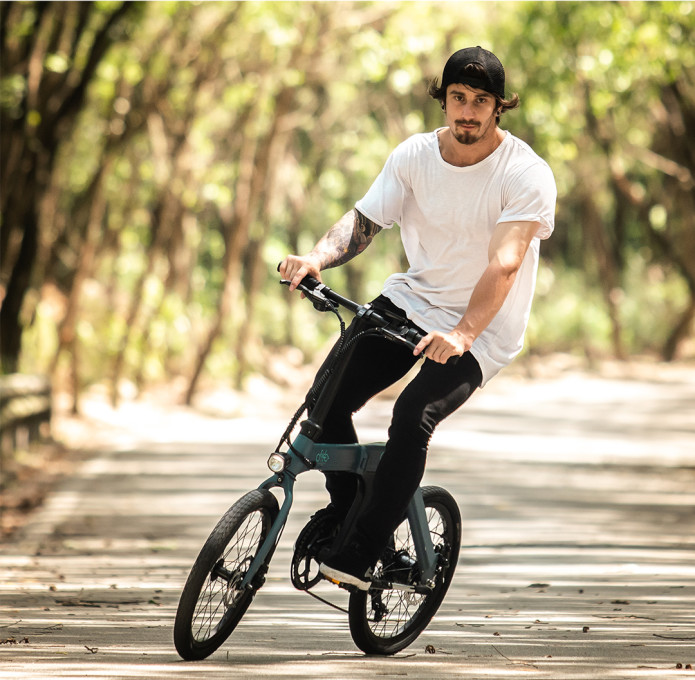 Equipped with Shimano 7-speed gear and chain, you can cycle with different speeds. Take in the scenery and enjoy the ride with effortless performance.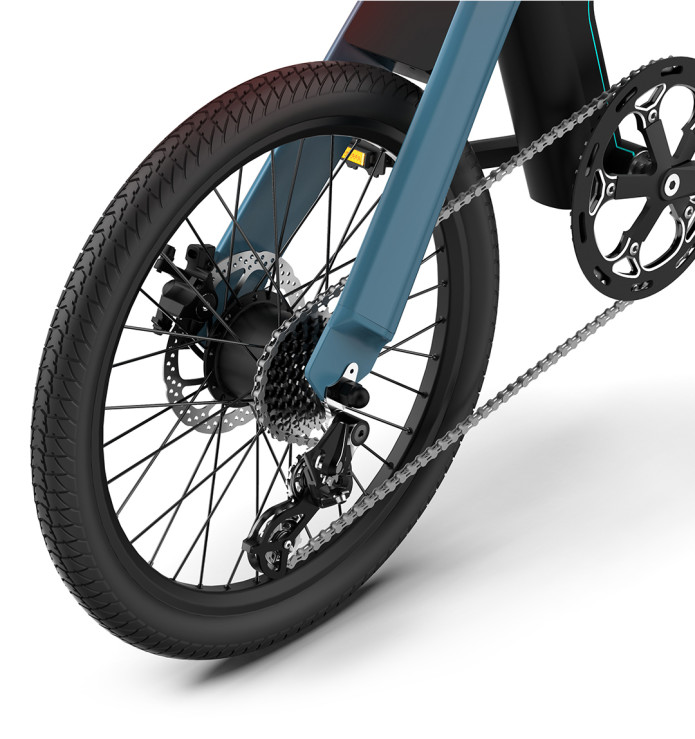 FIIDO D11's ergonomic electric bike design conforms to your body. Your riding posture will improve, so prepare for a comfortable ride.