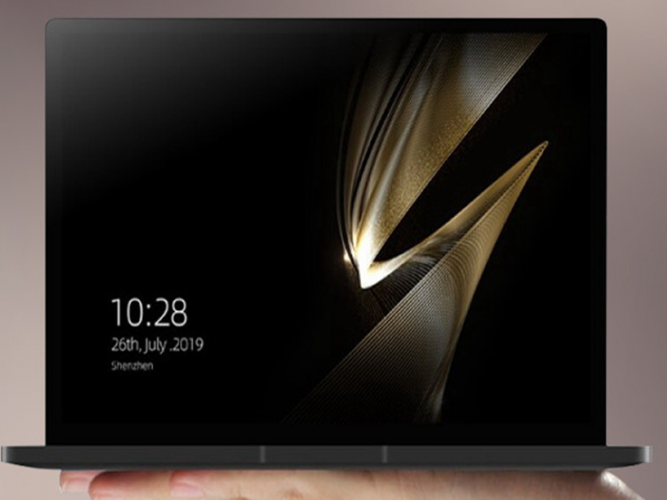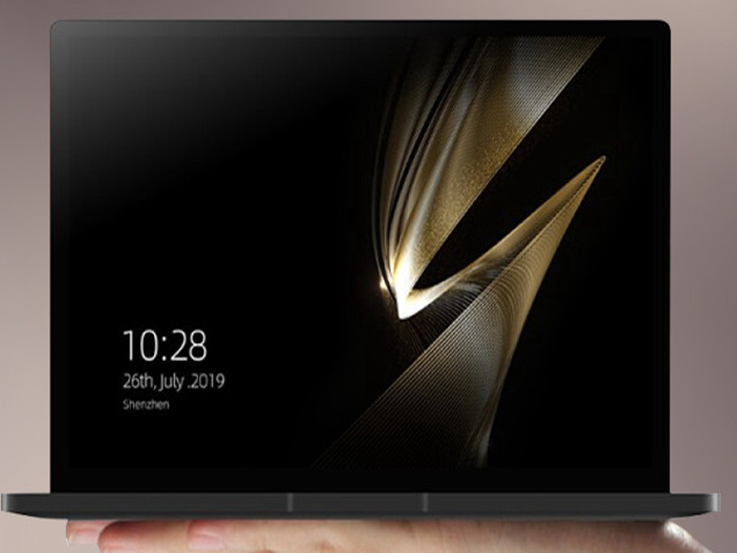 Magic-Ben MAG1 Mini Laptop Global Launch At Geekbuying, with the lowest price, and an extra $20 off during the event. The amazing device with the best price and also with a lucky draw.
Magic-Ben MAG1 Mini Laptop is powered by Intel's Core m3-8100y dual-core/four-thread processor. Users can choose a mini laptop with 8 or 16 GB of LPDDR3 RAM, and storage options include 256 GB and 512 GB of NVMe SSD. And it Equipped with the latest genuine Windows 10 operating system with up to date software updates.
A full metal slim body and it's ultra-light.Only weighs just 1.5 pounds and It includes an 8.9-inch IPS touch screen and a raw resolution of 2,560 x 1,600 pixels.
MAG1 has a backlit keyboard, so you can use it in the dark. There's also a fingerprint sensor in the upper right corner of the keyboard, so you can unlock the laptop by your fingerprint.
Magic Ben MAG1 Mini Laptop specifications:
CPU: Intel Core m3-8100y, Dual-Core, 1.10GHz~3.4GHz
RAM+ SSD: 16GB DDR3 + 512GB PCI-E SSD and 8GB DDR3 + 256GB PCI-E SSD
Screen:8.9-inch Touchscreen With High 2560*1600 Resolution
Battery:8600mAh
System:Windows 10 OS
Amazing Price As Below
Geekbuying global first sale price with extra 20$ coupon before 17th Oct.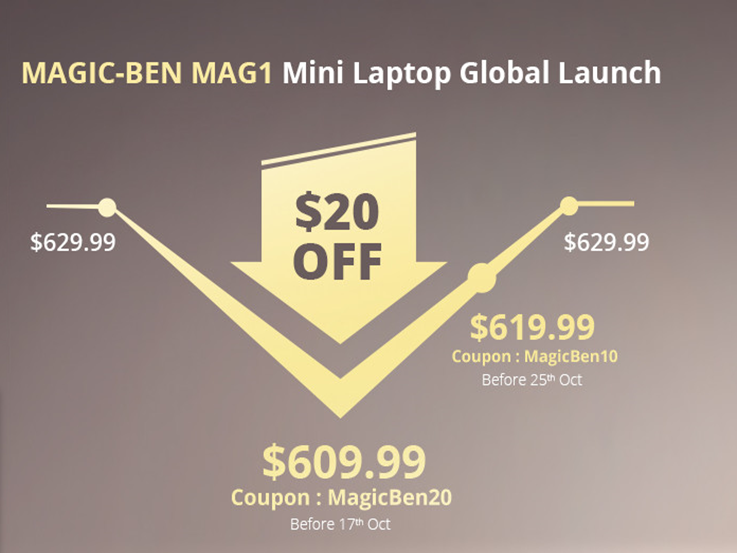 Order Magic-Ben MAG1 during the pre-sale period(Oct 10th-25th)can join the lucky draw to win super gifts.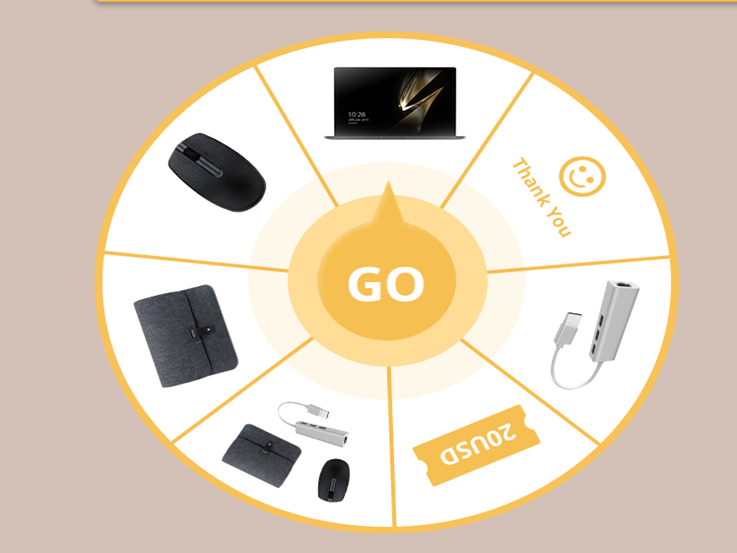 The prizes include the following products:
Magic Ben MAG1 Mini Laptop, valued at $793.99
With superior CPU and configuration, Magic-Ben Mag1 will not let you down.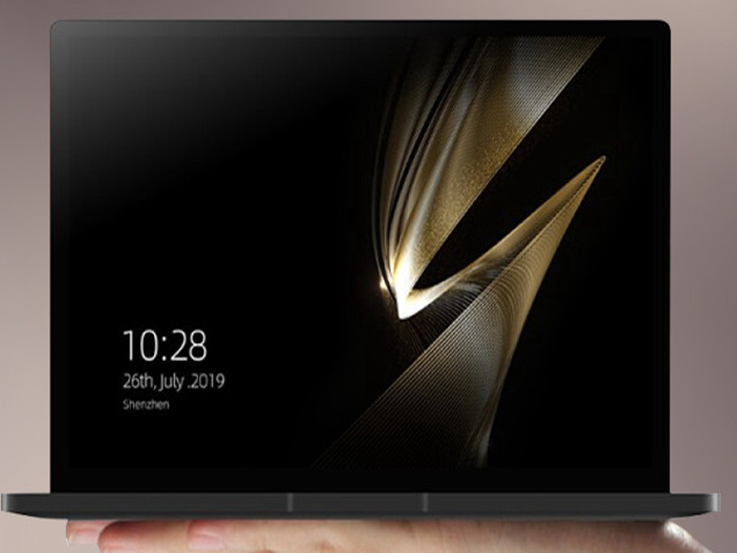 Magic-Ben laptop bag
Made of high-quality material, anti-scratch, which can be used for a long time. It has a simple style, suitable for use in a variety of places.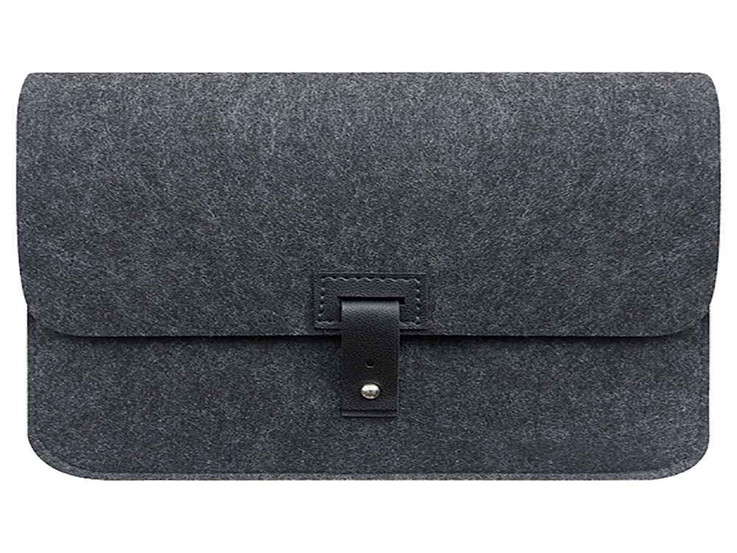 3. A lightweight portable wireless mouse
Made of high-quality, more wear-resistant and corrosion-resistant. It makes you feel comfortable. It is also lightweight and portable.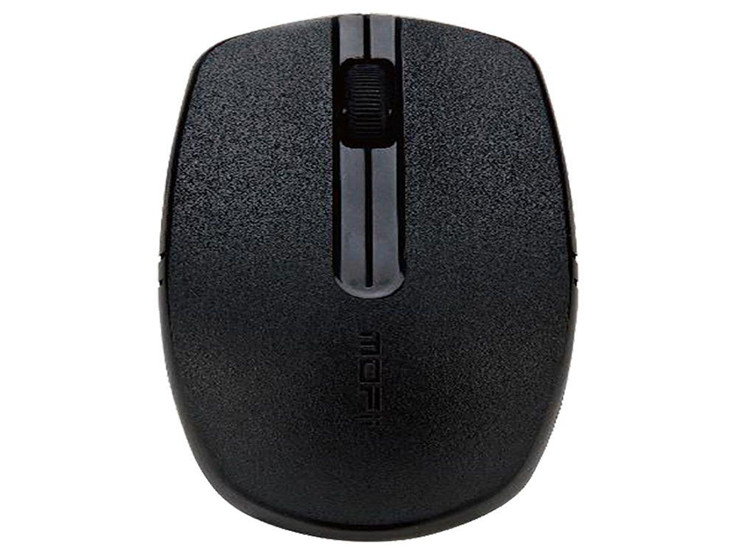 4. A USB to Ethernet adapter
USB Ethernet adapters are ideal for adding a standard RJ45 port to your laptop for file transfers, video meetings, games, and HD video streaming. It is faster and more reliable than most wireless connections.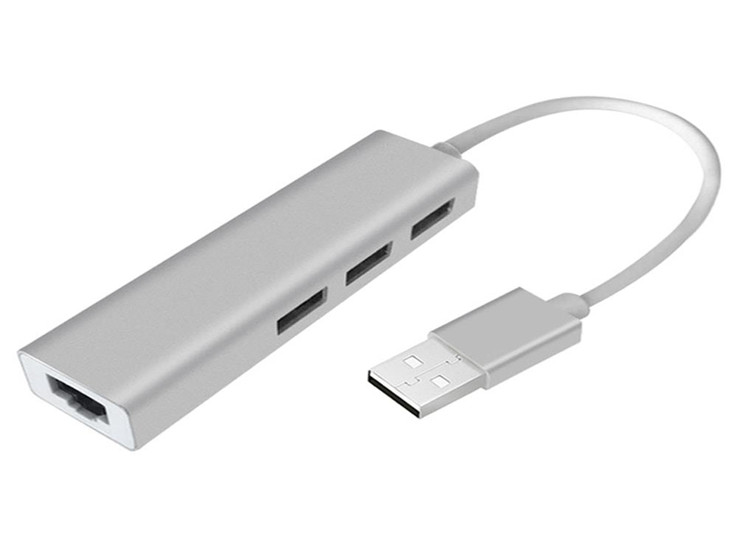 5. Magic-ben Accessory Set
The gift set includes a laptop bag, portable wireless mouse, and Ethernet adapter which is practical and valuable.
Besides, there is a 20USD coupon suits all Geekbuying products.
Don't hesitate, just come and join the Magic-Ben MAG1 Mini Laptop Global Launch Sale lucky draw!
Pls find the below to get more items.
One Netbook One Mix 3S Yoga Pocket Laptop