 STmagic SPT series of mobile solid-state drives are selling well on Geekbuying. What is the difference between these products? Let's explore in detail.
There is little difference between STmagic SPT30 Mini Portable M.2 SSD and STmagic SPT31 Mini Portable M.2 SSD.
In appearance, the STmagic SPT30 has a smoother design and a smoother appearance. The shape of the STmagic SPT31 is similar to that of a normal U disk, but slightly larger than the U disk, and its appearance is slightly inferior to that of the SPT30.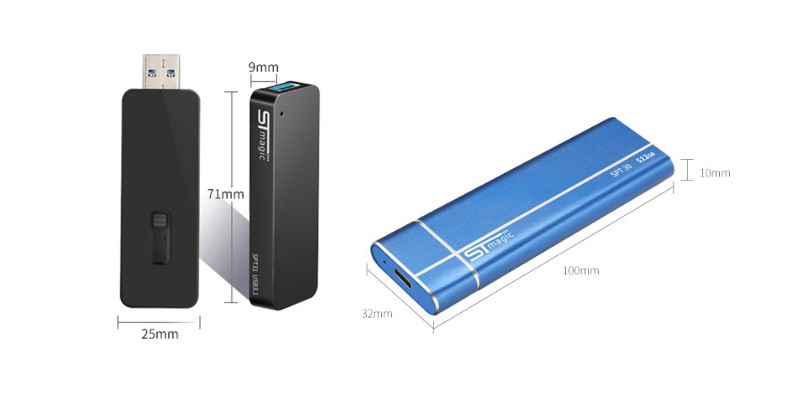 In terms of transmission mode, the STmagic SPT30 needs to connect the SSD to the computer with a data cable, then start the transmission. But the line is easily lost. Based on this, STmagic has reformed its original foundation and made changes to the way it is connected. The new STmagic SPT31 has a protruding USB interface that plugs directly into the computer for data transfer.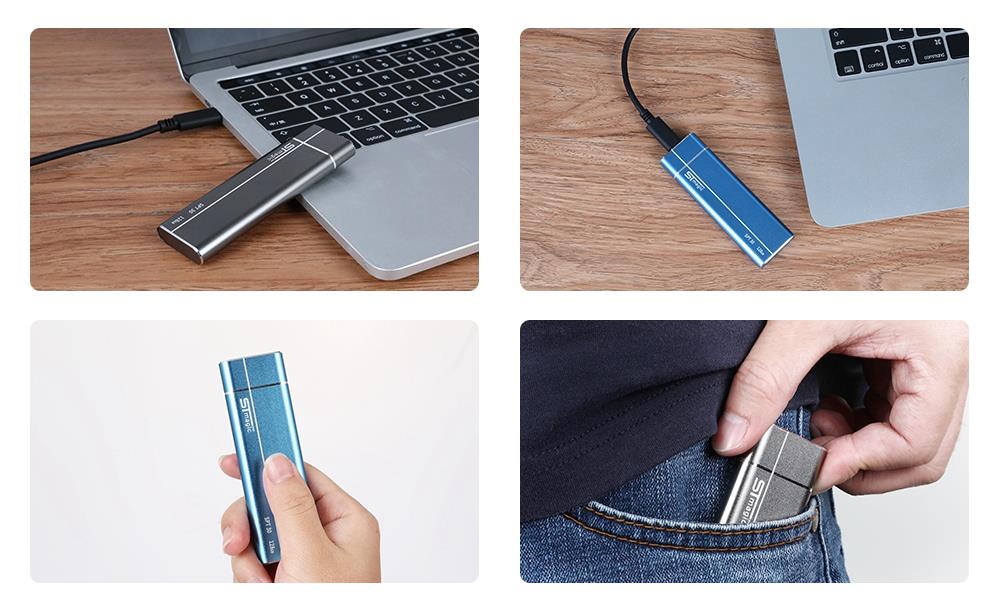 STmagic SPT30 Plus Mini Portable NVME SSD is an upgraded version of the STmagic SPT30 Mini Portable M.2 SSD, which make changes mainly based on the receiving protocol. At the same time, different receiving protocols also bring different transmission speeds.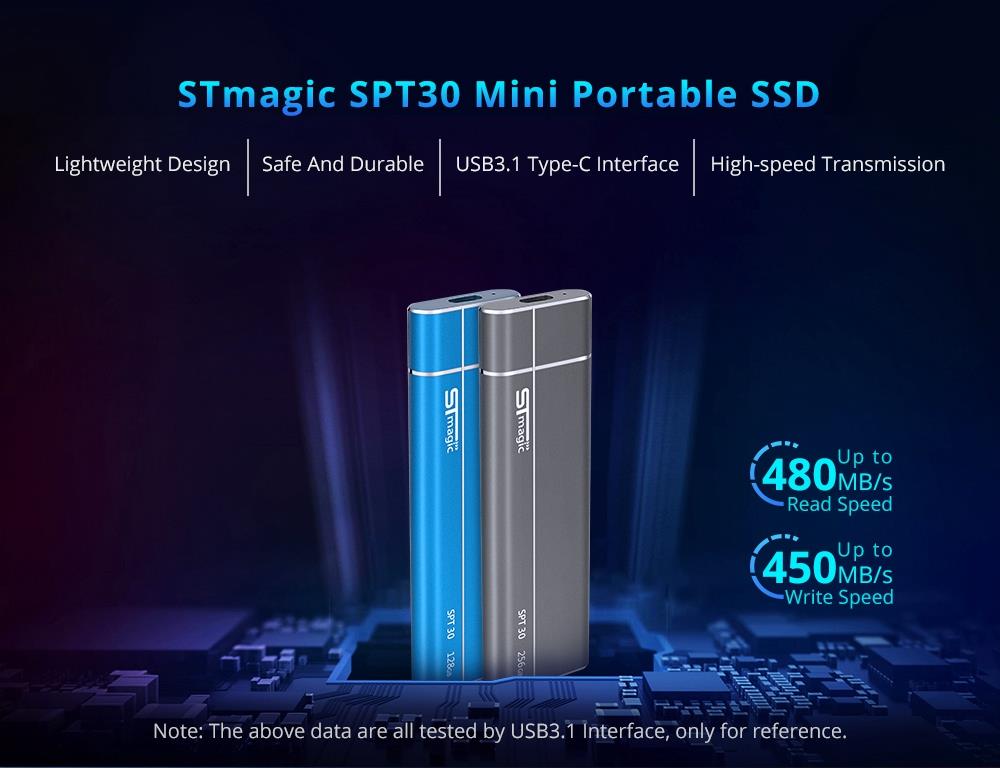 STmagic SPT30 Portable M.2 Solid State Drive uses the SATA protocol. But the maximum rate is limited. Therefore, STmagic SPT30 read and write speeds can only up to 480MB/s and 450MB/s.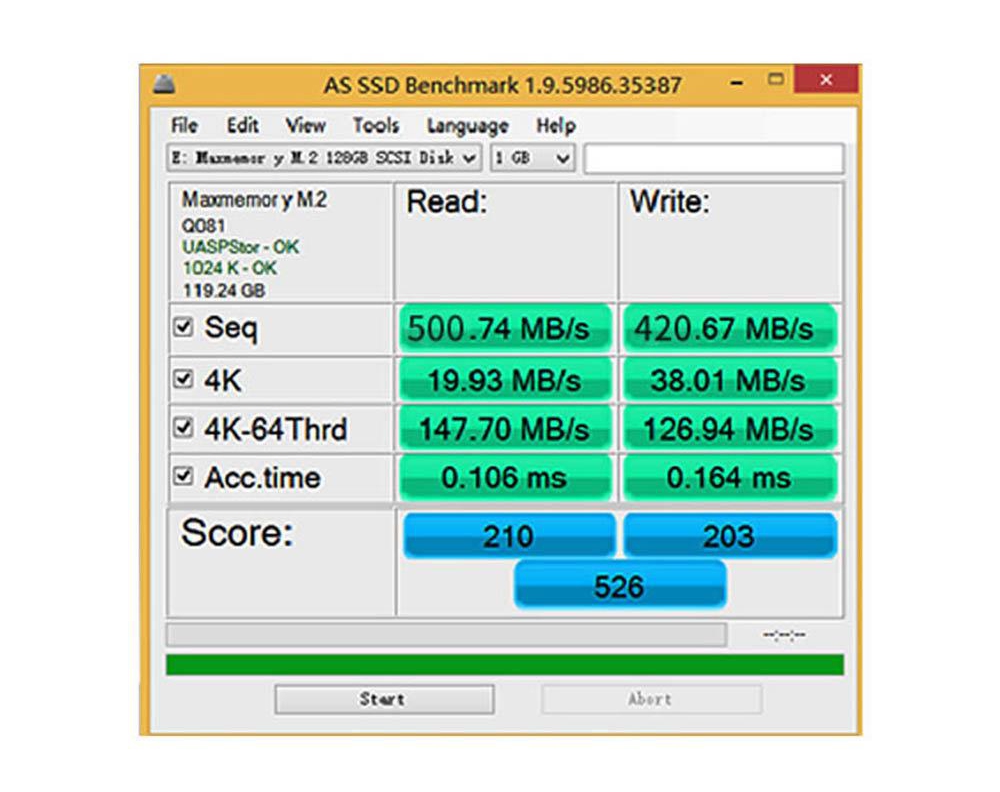 The STmagic SPT30 Plus uses the NVME receiving protocol. This protocol is a more efficient language between storage devices and PCs. NVMe can handle 65,000 data queues, each with 65,000 commands. So its Read Speed is up to 1810MB/s and the write speed is up to 560MB/s, which is much faster than STmagic SPT30.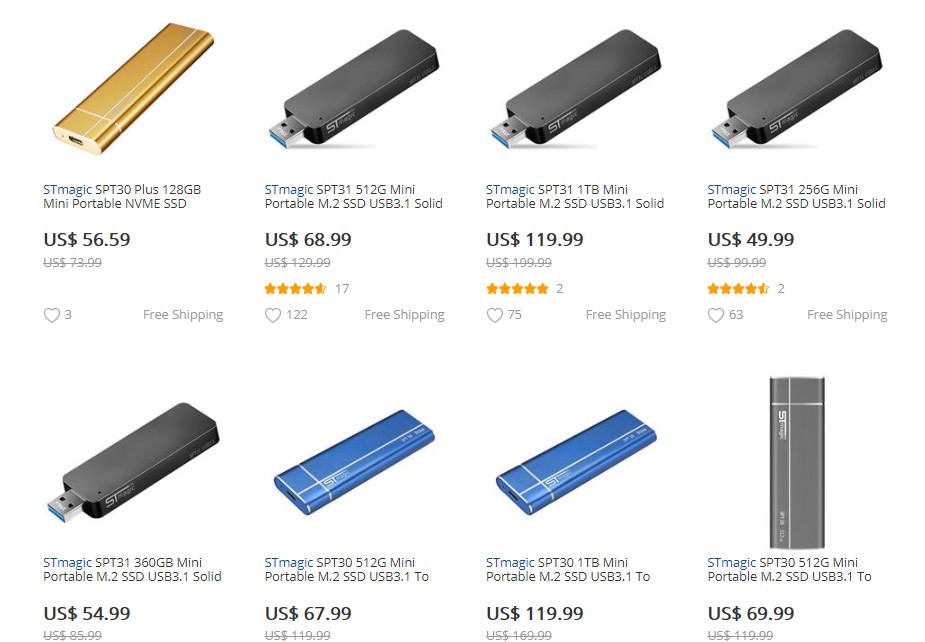 After introducing several STmagic SPT series SSDs, I hope that you can see their similarities and differences more clearly. Geekbuying is on sale now, come to choose the one you want.