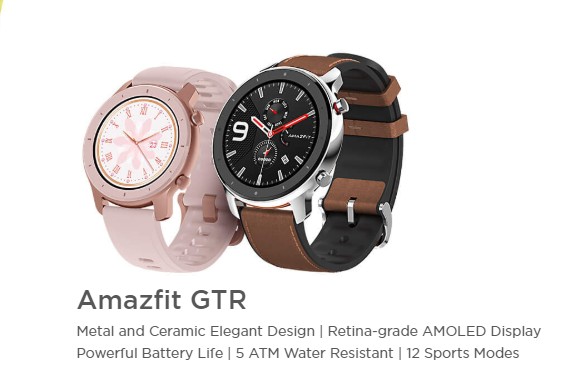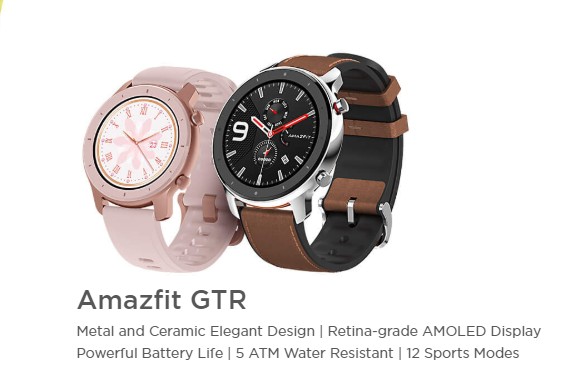 New Amazfit GTR smartwatch will be launched on Geekbuying on August 11th. This smartwatch competes with the Huawei GT smartwatch in many ways. As a new product that has received much attention, what is the exact difference between the two?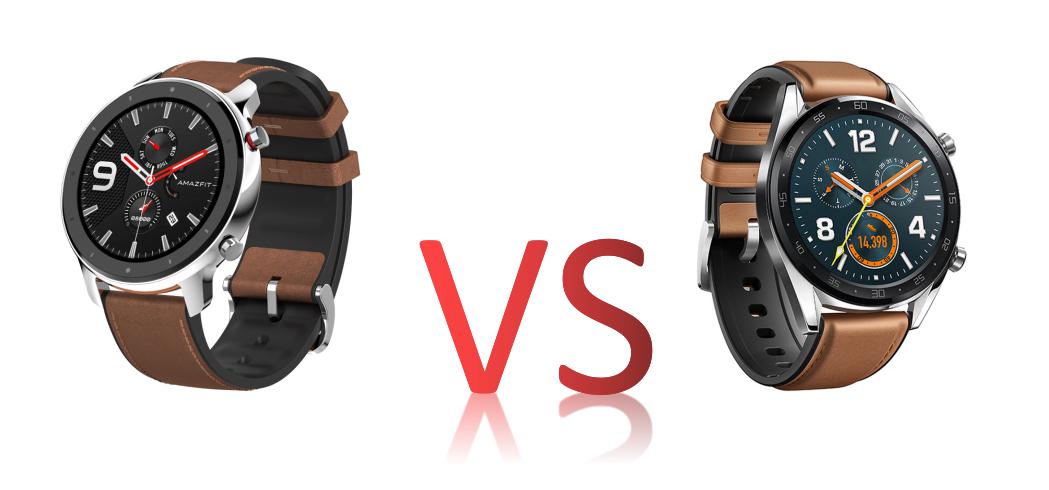 On the screen, both smartwatches use AMOLED 454*454/390*390 outdoor display screen with 1.39 inch/1.2 inch size, can clearly display in sunlight, which further exaggerates its quality and beauty.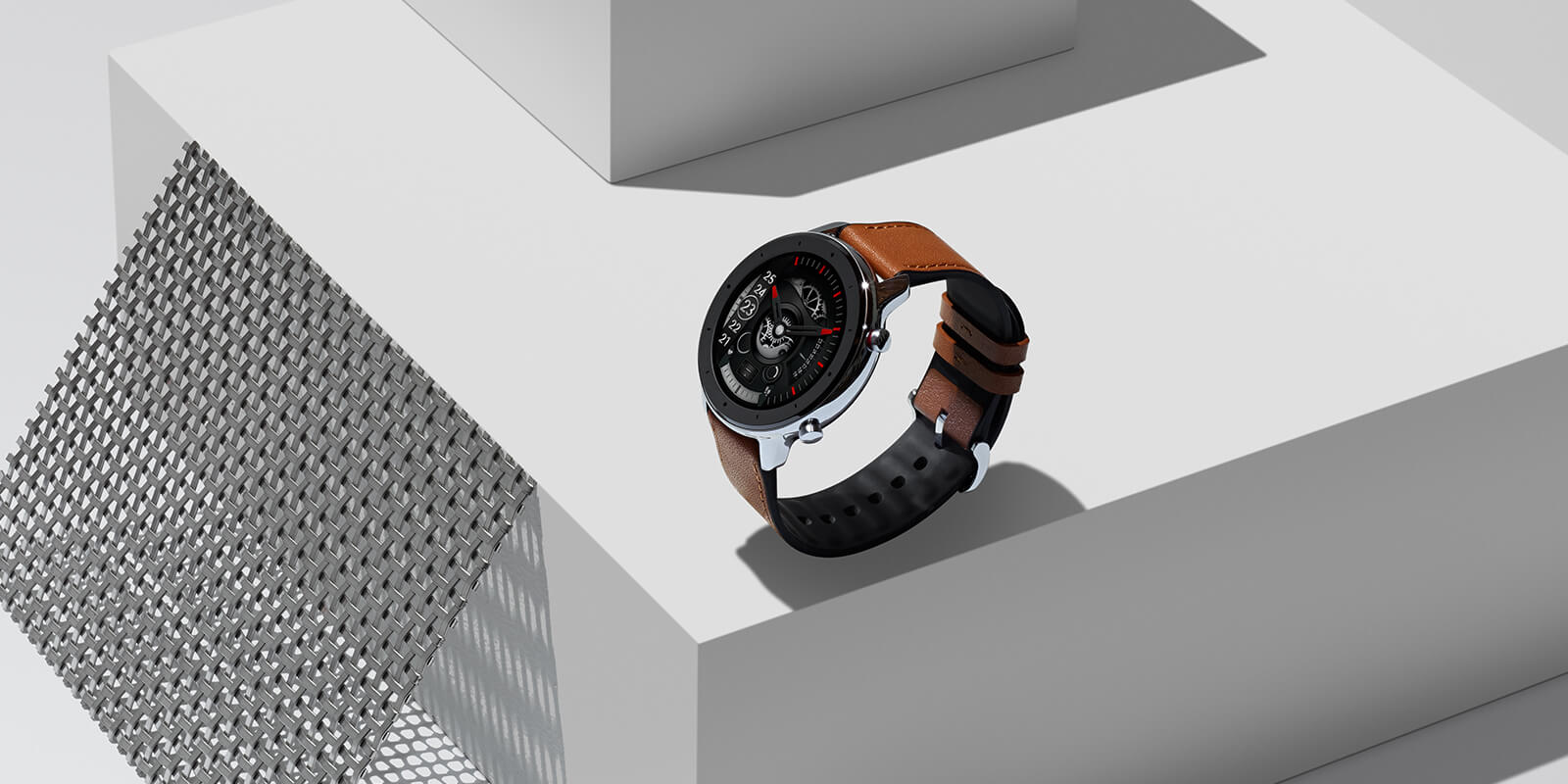 However, the Huawei GT 1.39 inch has a diameter of 46 mm and the Amazfit GTR 1.39 inch has a diameter of 47 mm.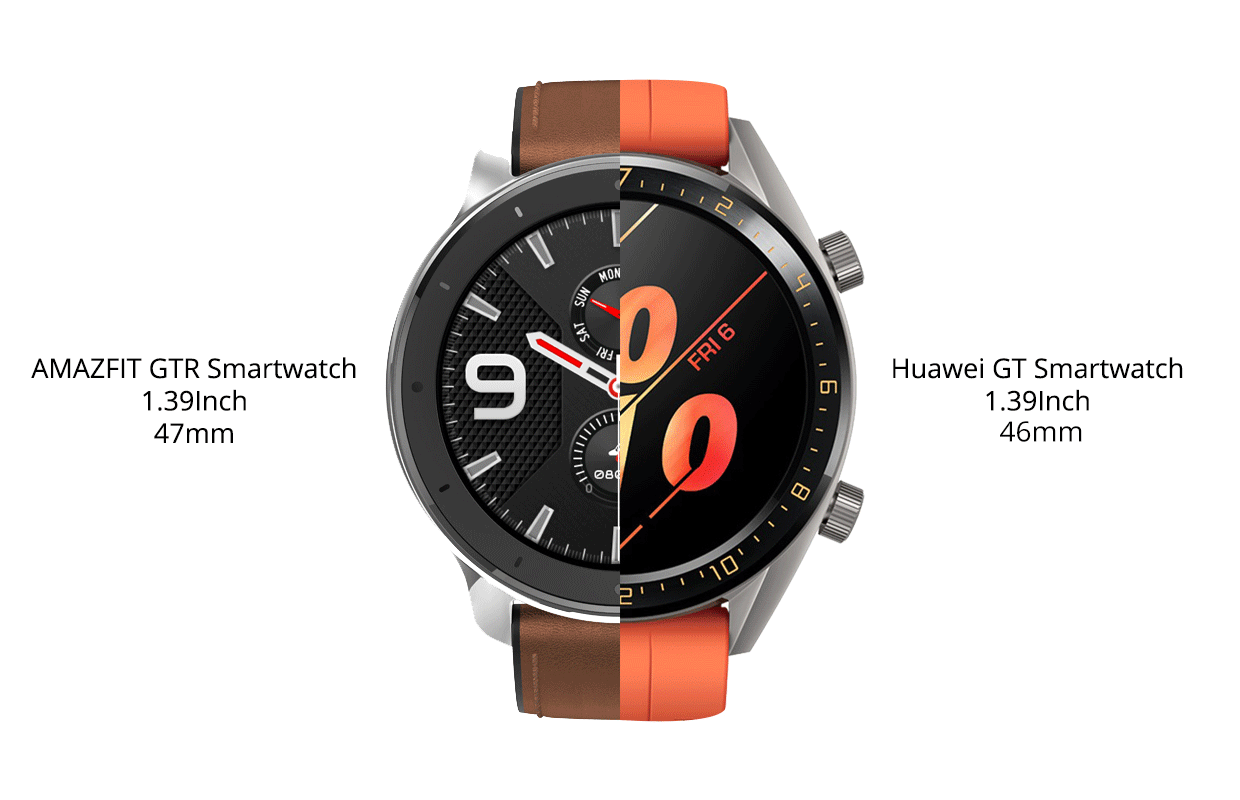 Both of the smartwatches have ceramic bezels, leather and silicone straps. But the GTR is hybrid leather, which is more breathable and comfortable than pure leather, more commercial than pure silicone, and suitable for more occasions.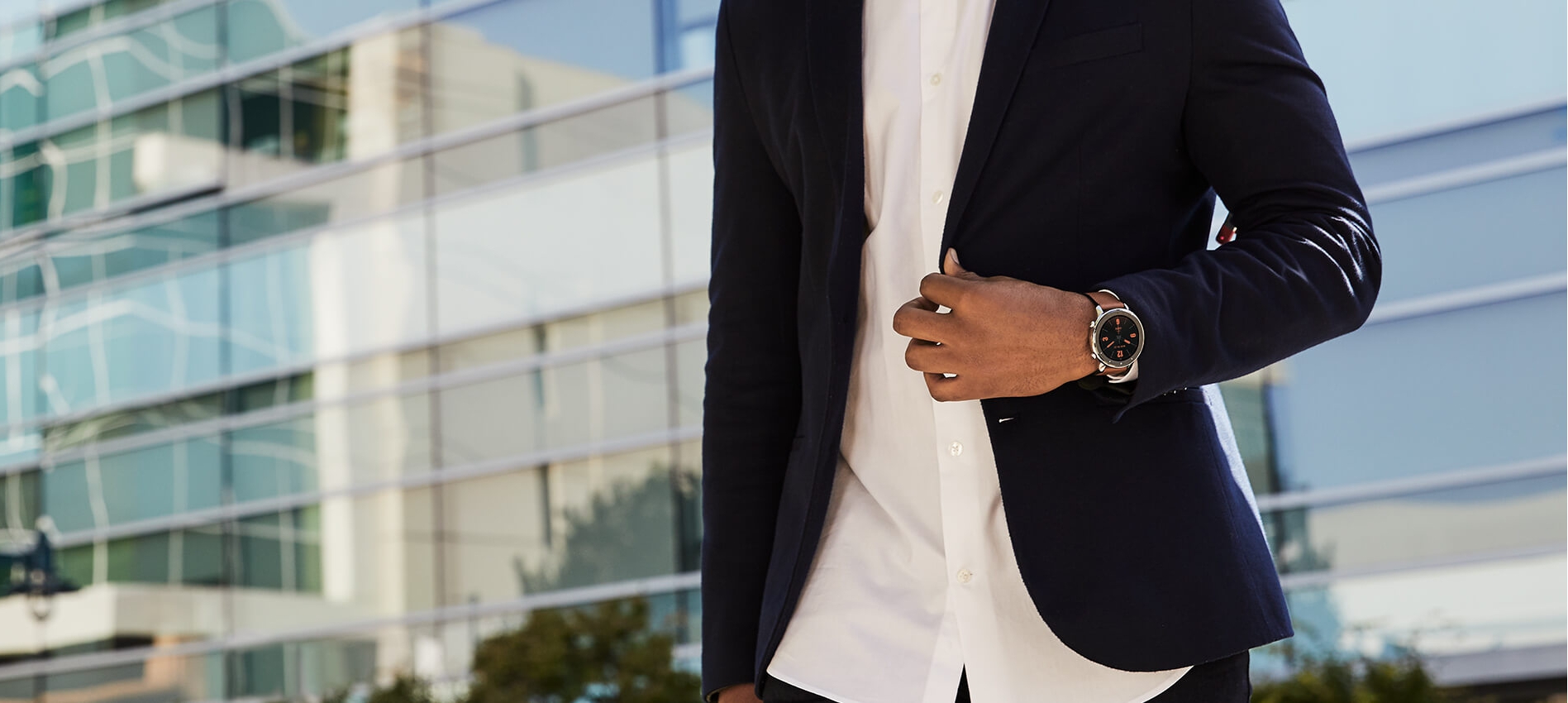 In terms of positioning, both smartwatches support GPS. However, the Huawei GT smartwatch has SystemsGPS + GLONASS + DIPPER three satellite positioning, which makes positioning fast and precise. Amazfit GTR smartwatch uses GPS + GLONASS binary positioning system.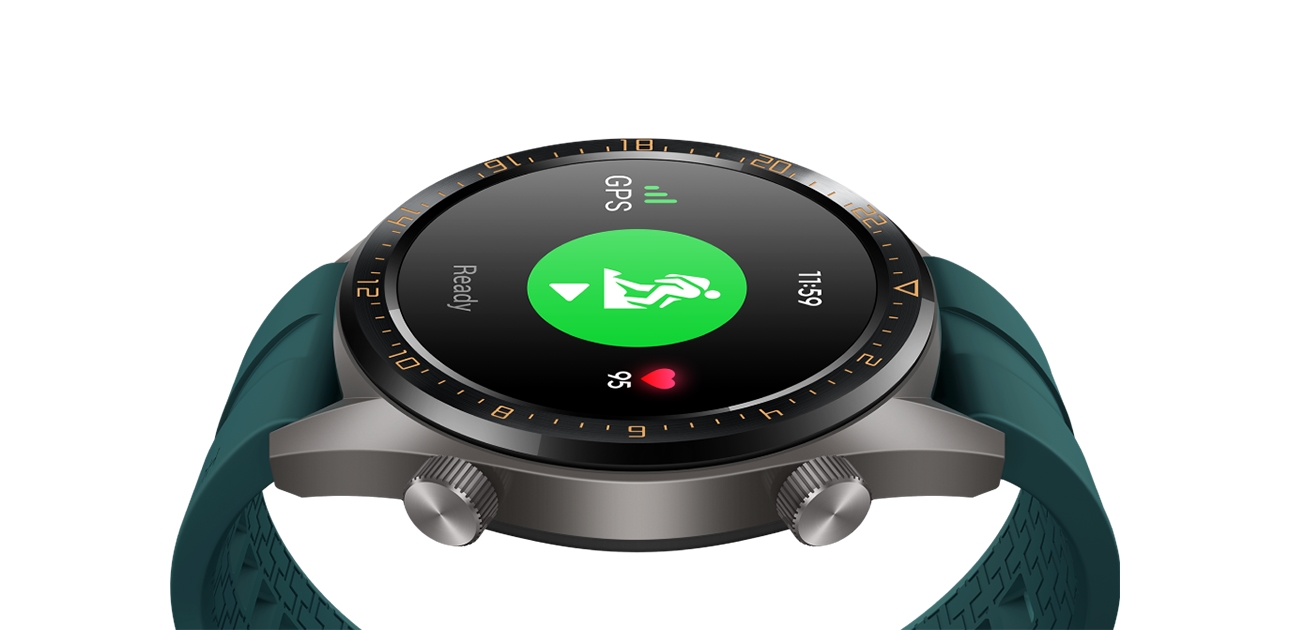 Superior battery life is definitely the core advantage of the Amazfit GTR smartwatch.
When comparing the battery life at the product press conference, GTR smartwatch claims to be able to have 74 days of battery life under the "Daily Watch Use Scene" set by its competitor. It is more than 2 times than Huawei GT smartwatch. It also claims that when open all functions except GPS, it can still be used for up to 24 days.
Both smartwatches support 5ATM waterproof and can be showered in the actual test. However, the product introduction of Huawei GT does not mention this, so it seems that Amazfit GTR is more confident in waterproofing.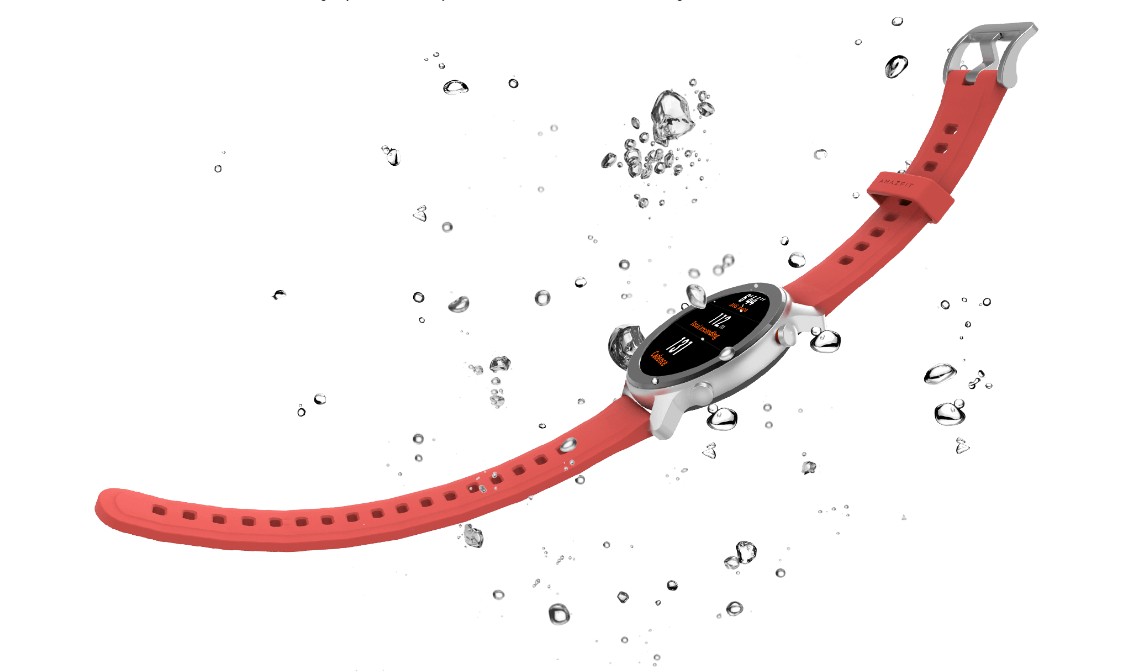 The Amazfit GTR smartwatch and the Huawei GT smartwatch both can support multiple sports modes. But Huawei GT smartwatch has a triathlon sports mode, which is not available in Amazfit GTR smartwatch. Well, they are not much different in basic functions.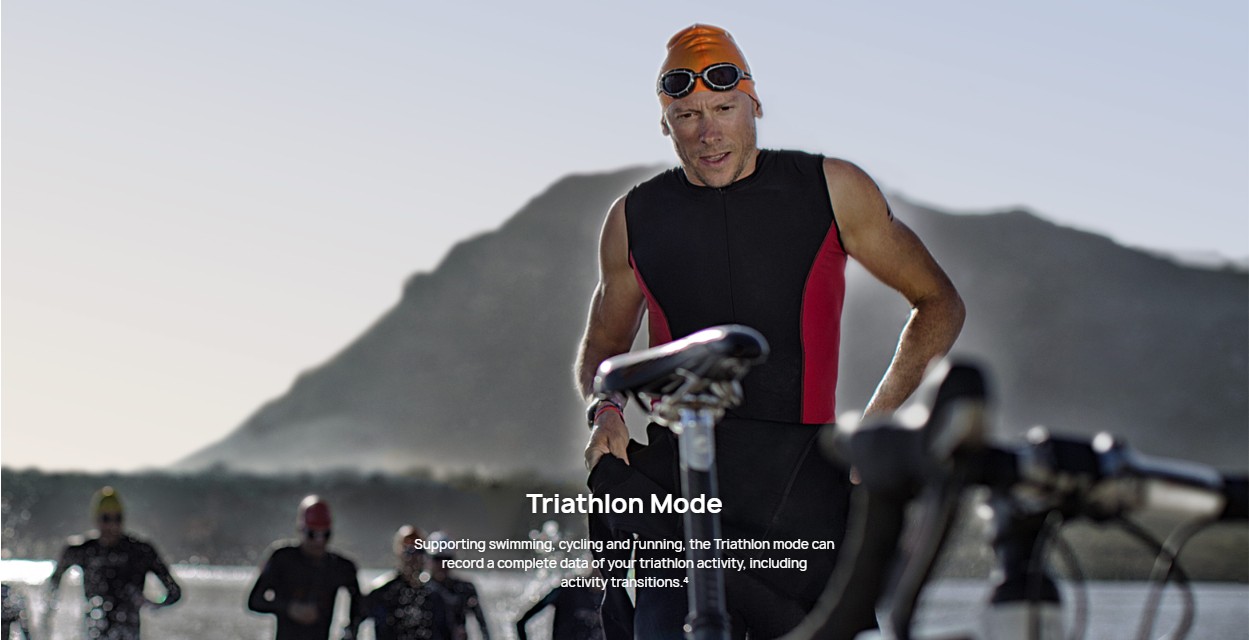 For heart rate monitoring, Huawei GT smartwatches use TruSeen 3.0 24/7 day heart rate monitoring technology. Nighttime sleep is monitored by non-visible light and does not disturb.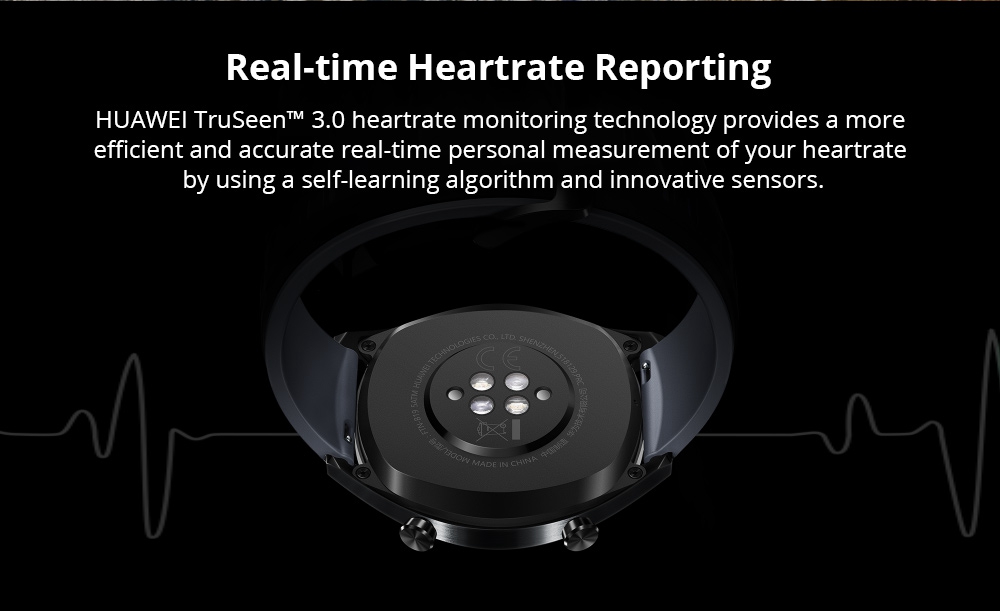 The Amazfit GTR smartwatch is more comprehensive and advanced. It is equipped with BioTracker PPG bio-tracking optical sensor and Huami self-developing algorithm. Not only can 24-hour uninterrupted high-precision heart rate monitoring, but also provide high heart rate, heart rate interval vibration alarm and record viewing fat burning interval during exercise. In addition, Amazfit GTR 47mm also supports automatic screening for arrhythmia (including atrial fibrillation).

In other respects, they all have a variety of dials to choose from. Amazfit GTR uses Bluetooth 5.0, which is higher than Huawei GT 4.2, and it adds music control.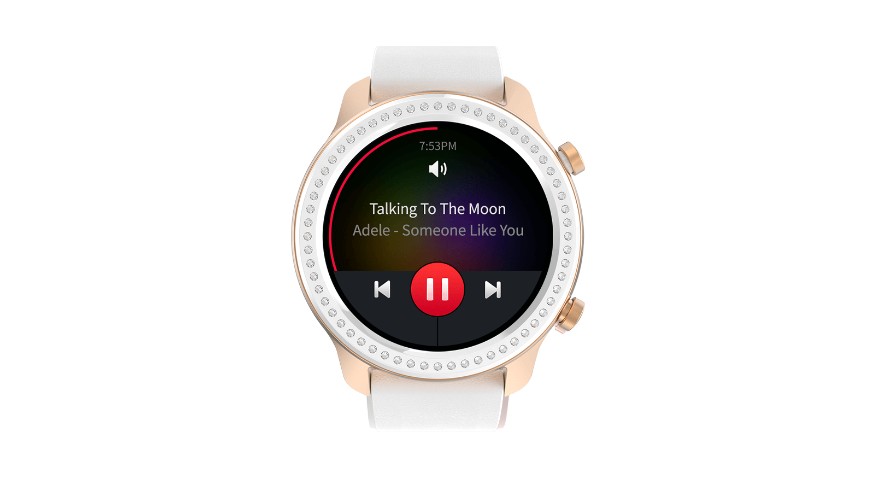 And now, the supply of Huawei GT smartwatches is very unstable, and the price is gradually rising. In contrast, the Amazfit GTR smartwatch has a similar configuration, ample supply, more cost-effective prices, and absolute advantage in terms of cost performance.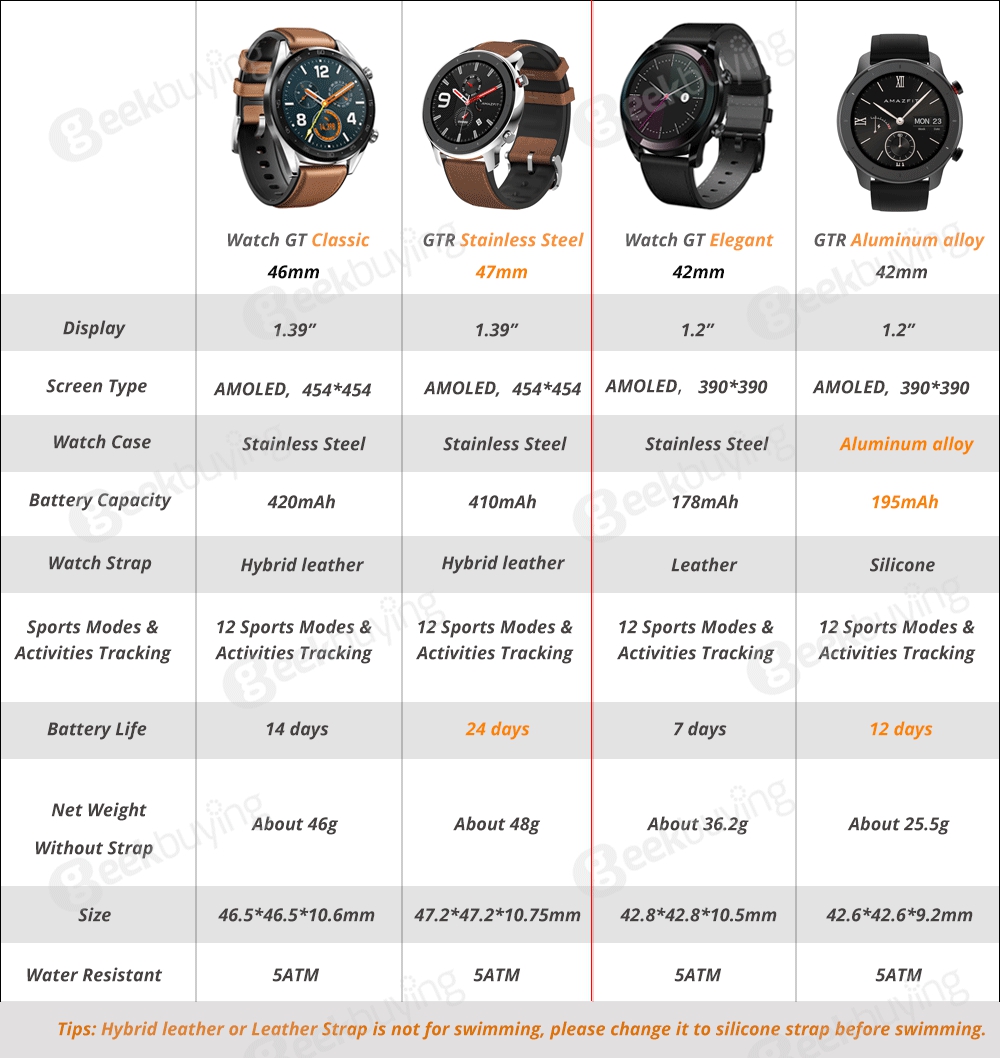 Huawei GT smartwatch is selling well at Geekbuying, and the new Amazfit GTR smartwatch is about to be on Geekbuying on August 11th. Come and choose your favorite one!