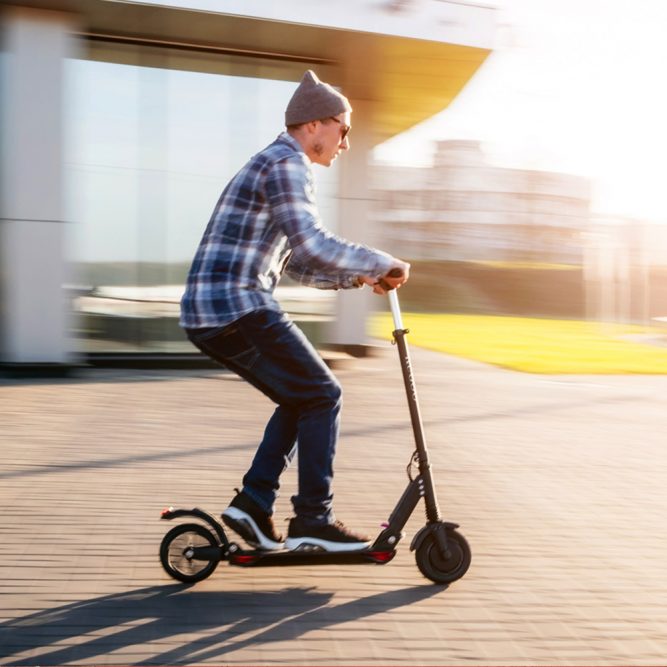 Last-mile problem
The UN predicts the global population will hit 9.6 billion by 2050. Gridlock's already an issue in young, growing cities, and more personal cars just make things worse. At best, life gets less convenient. Even the automakers recognize that the traditional car business—sell a car to every person with the money to buy one—is on its way out. "Unless we figure out a very different urban transportation model, it's not gonna work. If you think we're gonna shove two cars in every car in a garage in Mumbai, you're crazy," says Bill Ford, Jr.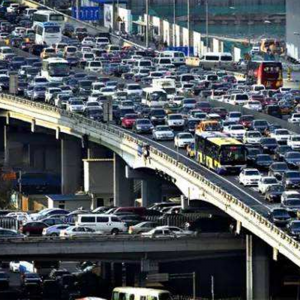 Under this circumstance, lots of people give up their usual way of travel- cars. But the problem with moving away from car ownership is that you give up one its biggest upsides: parking at your final destination. Public transit, built around permanent stations, can't offer that. That's called the "last mile" problem: How do you get from the subway or bus stop to where you're actually going when it's just a little too far to walk?
Folding electric scooters, goofy they may be, are a particularly good answer to the last mile problem. They're light enough to sling over your shoulder and small enough to fold for stowing in the trunk of your Uber / Tesla / Hyperloop pod. They're easy to ride just about anywhere, require minimal physical exertion, and are relatively affordable. "They are a low-carbon, affordable, and convenient way to bridge the first and last-mile gap," Raymond Ong, an assistant professor at the National University of Singapore's Department of Civil and Environmental Engineering, told Eco-Business.
Our recommendation for the "Last Mile Transport" is the KUGOO S1 Pro. The following we will list nine core features of the S1 Pro:
Performances and features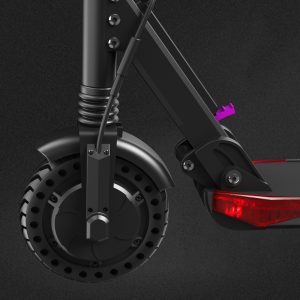 1. 8-inch solid honeycomb explosion-proof tire
The strong grip, good wear resistance, and safety. It's suitable for different kinds of roads.
Both tires are made with a non-slip material that allows for multi-terrain riding.
The S1 Pro is also equipped with two front and rear reflectors to ensure a safer riding experience
2. 3 speed modes
You can control the speed by choosing the mode according to the different road surface conditions, which makes driving more comfortable and riding more secure. The max speed can reach 30km/h.
3. High capacity battery
It has a high capacity battery 7.5Ah for durability. Powerful Lithium battery for a 30km range, 50% more powerful than the standard E-scooter battery.
4. 350W motor
It has a strong driving force with a 350W motor, with a maximum running distance of 30km.
5.Shock mitigation system
Front and back shock mitigation system can help you enjoy a comfortable ride.
6. LCD display screen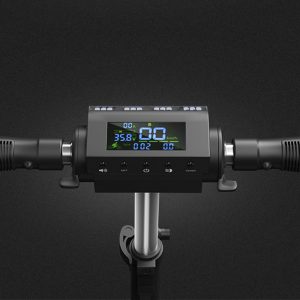 View travel info such as speed, mileage, time, power and voltage on the display.
7. Folding handle
Allowing for more portability and easier to carry and stow away.
8. Adjustable height
Adjustable height from 930mm – 1160mm. A perfect fit for all users!
9. Front LED light, Safety warning taillight & Reflective strips
Bright red lights can ensure more visibility while riding at night.
There are four reflective strips on the side of the scooter which allow for safer night riding and add a sleek design to the body.