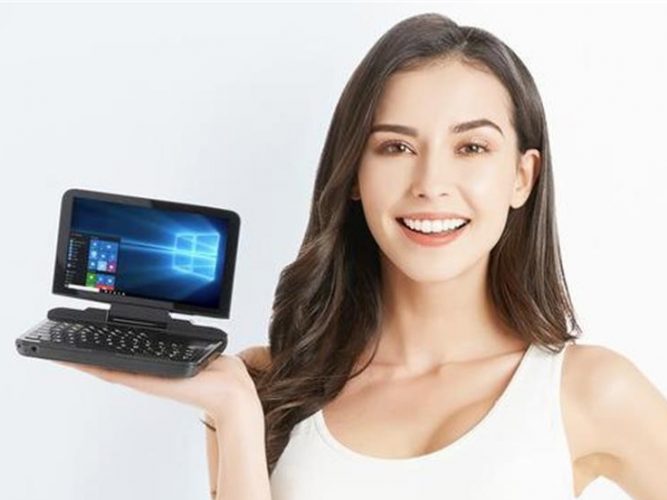 Recently, GPD has quietly released a new product called GPD MicroPC. As the name shows, it is a small, full-featured mobile notebook. This product is aimed at professional network engineers or system administrators, and it might become the exclusive tool for new generation remote server debugging.
GPD MicroPC Pros:
Support 2.4G/5.0 GHz dual-band Wi-Fi, Bluetooth 4.2 and Gigabit network
Backlit full keyboard, left upper corner mouse right, upper right corner touchpad, and super flexible control medium
1xserial port, 1 RJ45 network port, 3 USB3.0, 1 Type-C interface and 1 up to 2TB TF card slot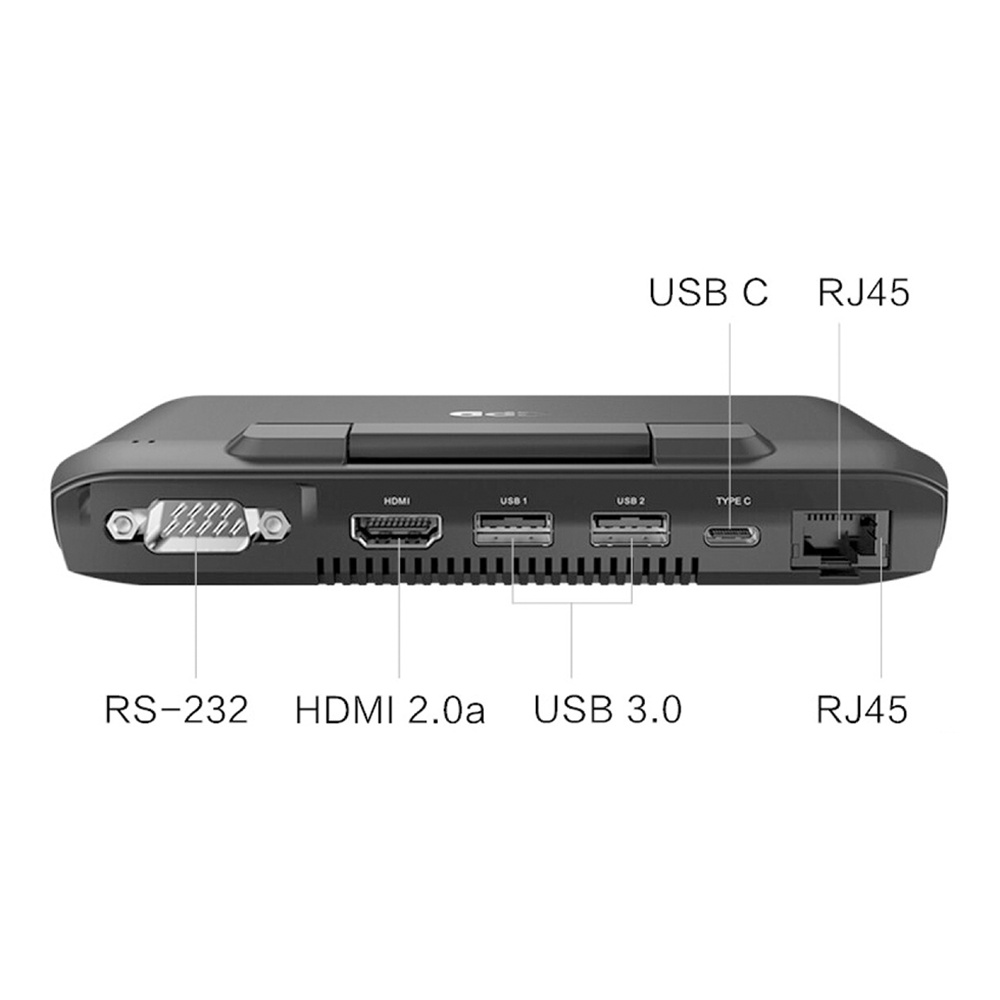 4. Active cooling and smart fan! More practically, there are two embedded nuts on the back of the notebook, which can be fixed in a specific environment, which is convenient for engineers to work in harsh environments
Here are some specifications: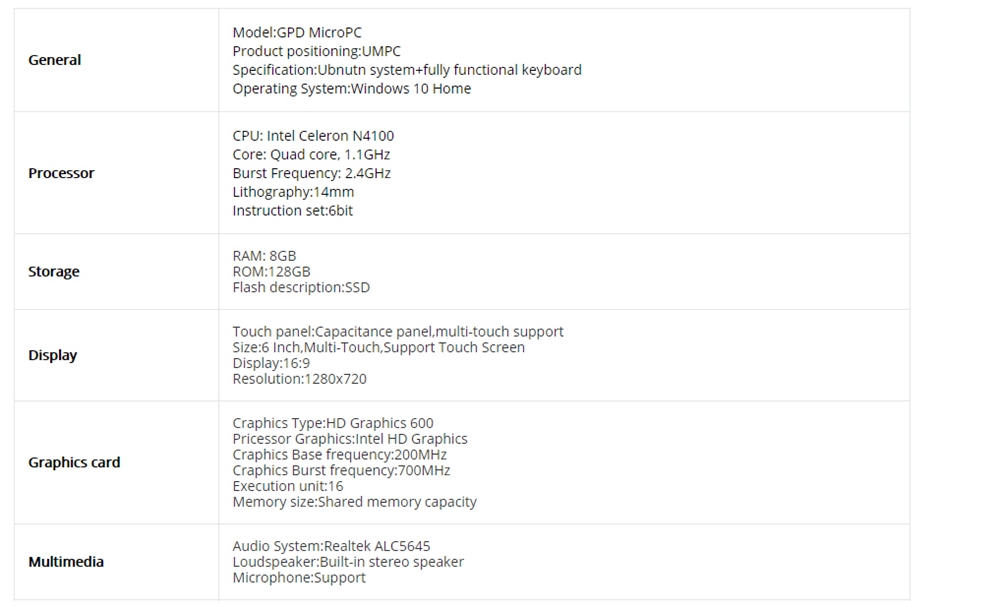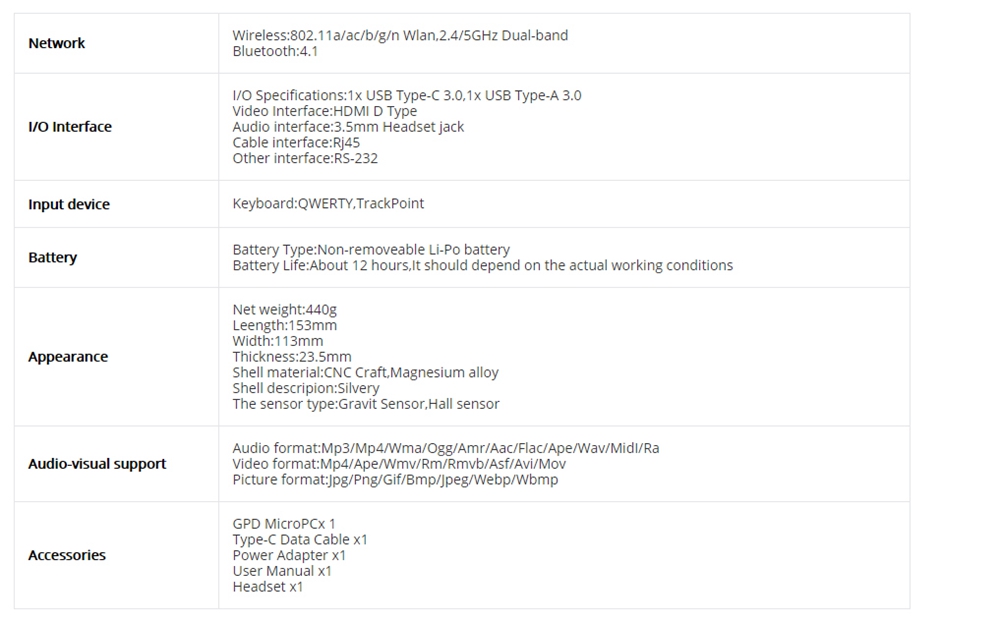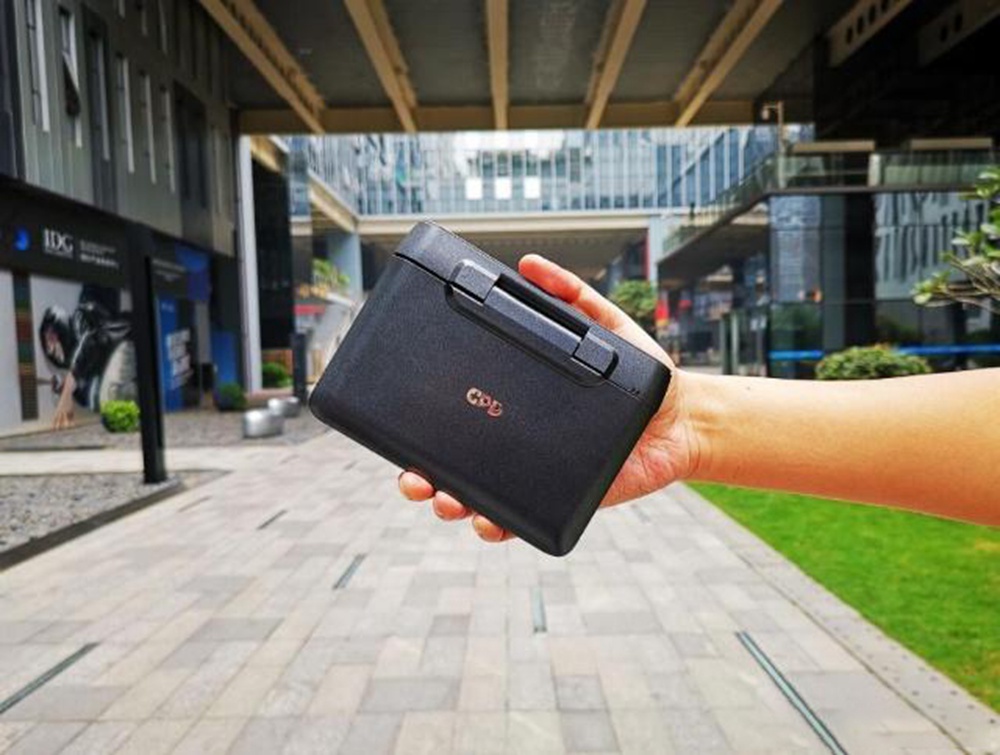 It can be seen that GPD MicroPC is a niche portable computer designed for network practitioners. It will be very suitable for outdoor network engineers and system administrators who need to control the network at any time.
Above is our basic specification, if you interested or want to view more details, please focus on our link:
GPD MicroPC Gamepad Handheld Laptop Black
Thanks!