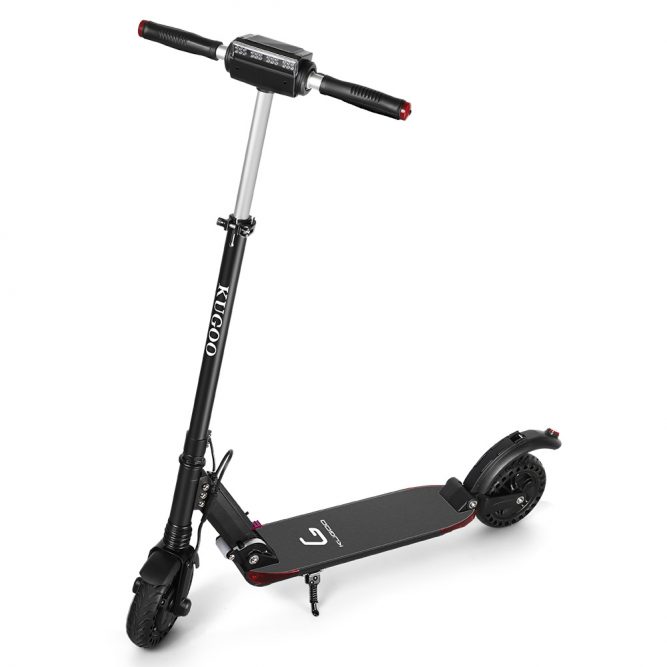 The Kugoo S1 Electric Scooter has gained a tremendous amount of popularity the several months, and it has quickly become a method for urban commuting for users all around the globe. Today we are going to introduce a new model by Kugoo called the Kugoo S1 Pro. This model is an updated version of the original S1 but is still priced very competitively.
Kugoo S1 Pro
Range: 30km (18 miles)
Max Speed: 30km/h (18mph)
Brakes: Front regenerative magnetic brake & a back foot-press brake.
Charge Time: 4 hours
Battery Power: 36V 7.5Ah, 18650 Lithium-Ion Pack
Motor Power: 350W
Max Weight: 120kg
Max Torque: 13.3N.M
Climbing Gradient: 15°
Wheels: 8.0-inch solid honeycomb explosion-proof tire
Weight: 11 kg
Display: 7 x 4cm LCD color display
350W Motor
The Kugoo S1 Pro has the same 350W motor as the S1. This high-power motor not only weighs less than the motors of other popular E-scooters, it is also more durable and can reach higher speeds.
Grip-tape deck
Another notable upgrade on the S1 Pro is a skateboard like a grip-tape deck. This new and improved deck offers the rider more traction and is simply just a more stylish design.
Upgraded 8-inch solid honeycomb explosion-proof tire
The Kugoo S1 Pro is equipped with an improved solid honeycomb explosion-proof tire. Both the front and rear wheels are made with a non-pneumatic and non-slip material that allows for multi-terrain riding.
High capacity 7.5Ah battery
With upgraded tires, the S1 Pro has more traction which also means there is more friction during operation. Due to this fact, Kugoo upgraded the S1 Pro to a 7.5Ah battery to ensure the much desired 30KM cruising range.
You could also select between different riding modes for different road surface conditions, which allows for more comfort and security.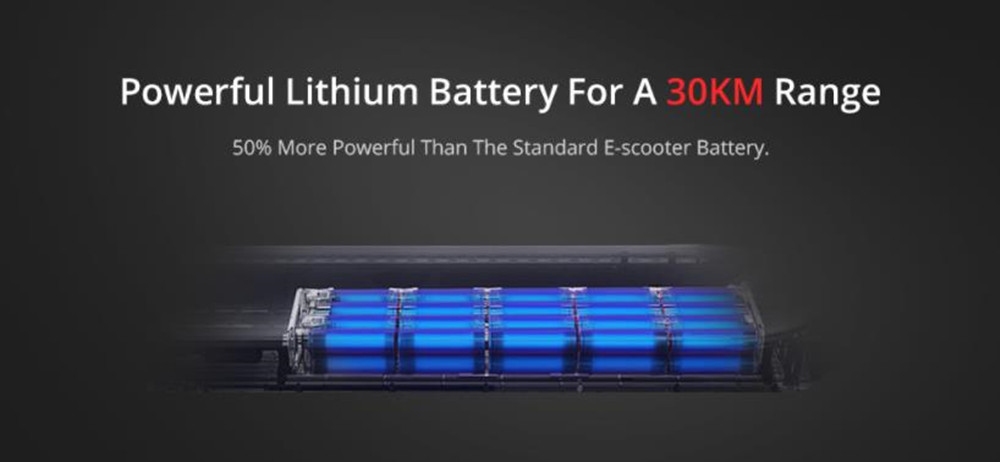 Color LCD display
The S1 Pro can be powered on by one of 5 buttons mounted to the LCD display. The color display is easy to see even under direct sunlight. The display shows your current speed, riding modes, battery level, and a choice between total distance traveled, current trip travel and elapsed time.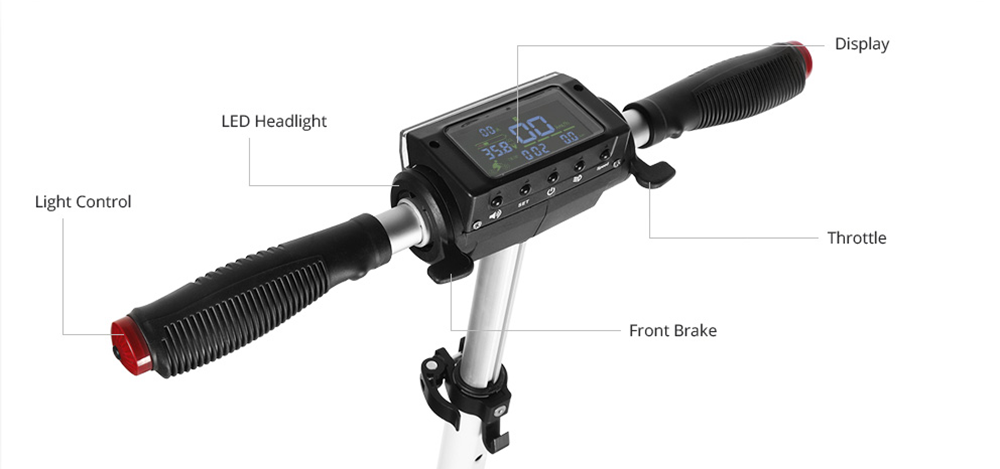 Front LED signal lights, Safety warning taillight, & Reflective Strips
The S1 Pro has added a complete lighting system to ensure safe night riding. On each handle-bar, you will find a red signal light, and the back is equipped with a red safety light. There are also four reflective strips on the side of the S1 Pro. These strips allow for safer night riding and add a sleek design to the body.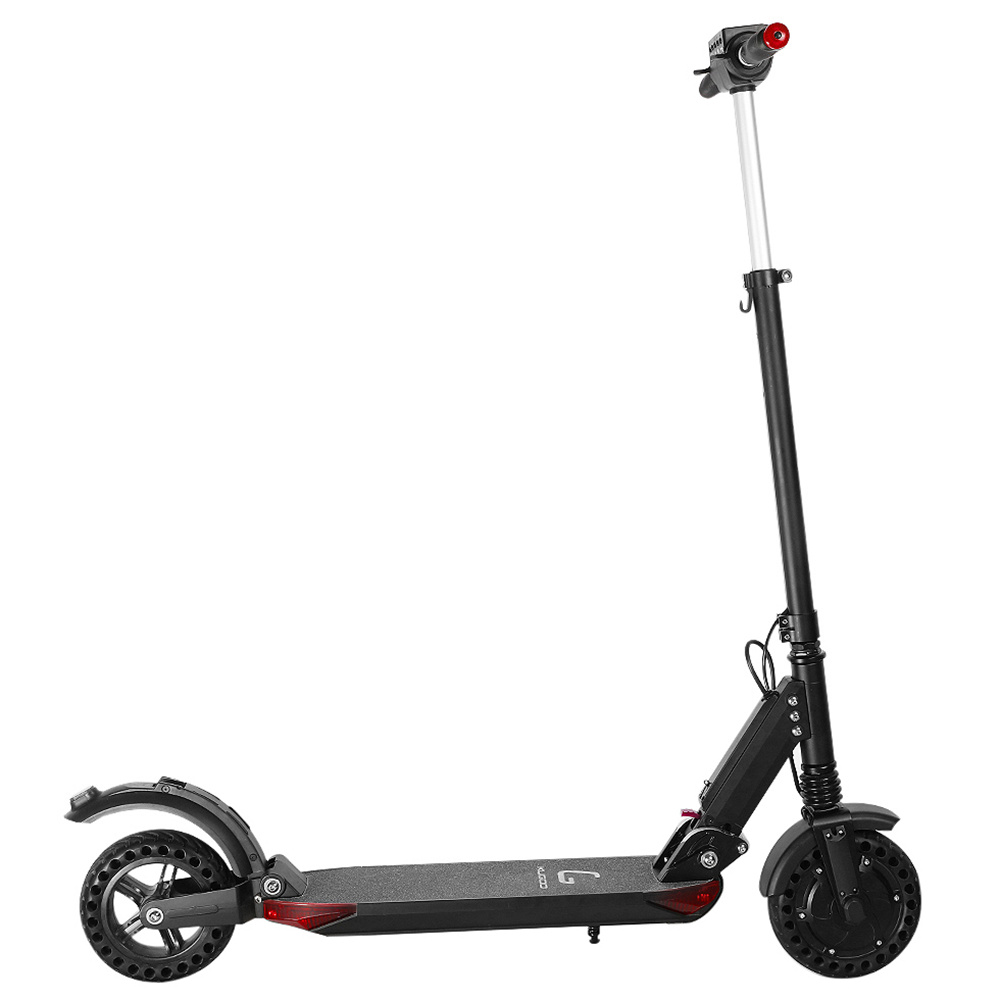 Carry bag
The Kugoo S1 Pro carry bag allows you to transport your scooter comfortably and securely. You can take your scooter wherever you want to go.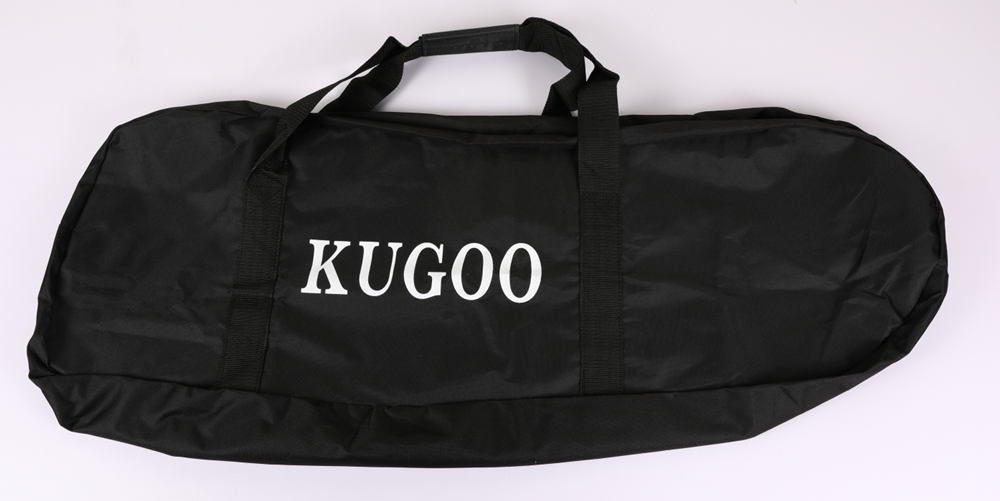 In conclusion, let's take a look at a side-by-side break down of the Kugoo S1 and the S1 Pro.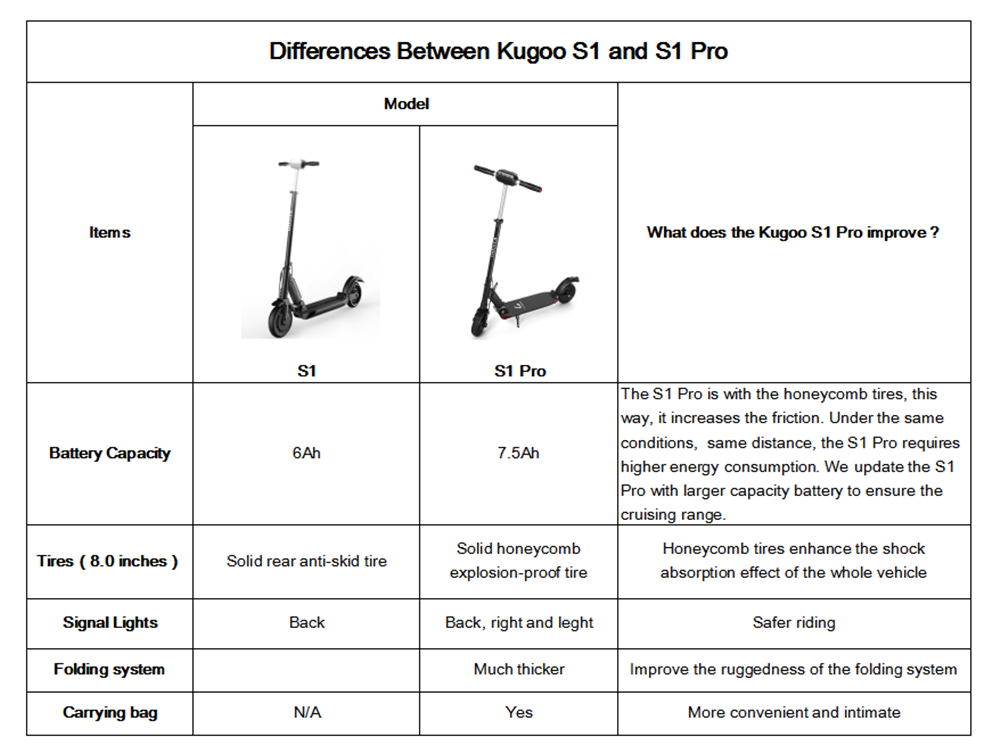 More details as below!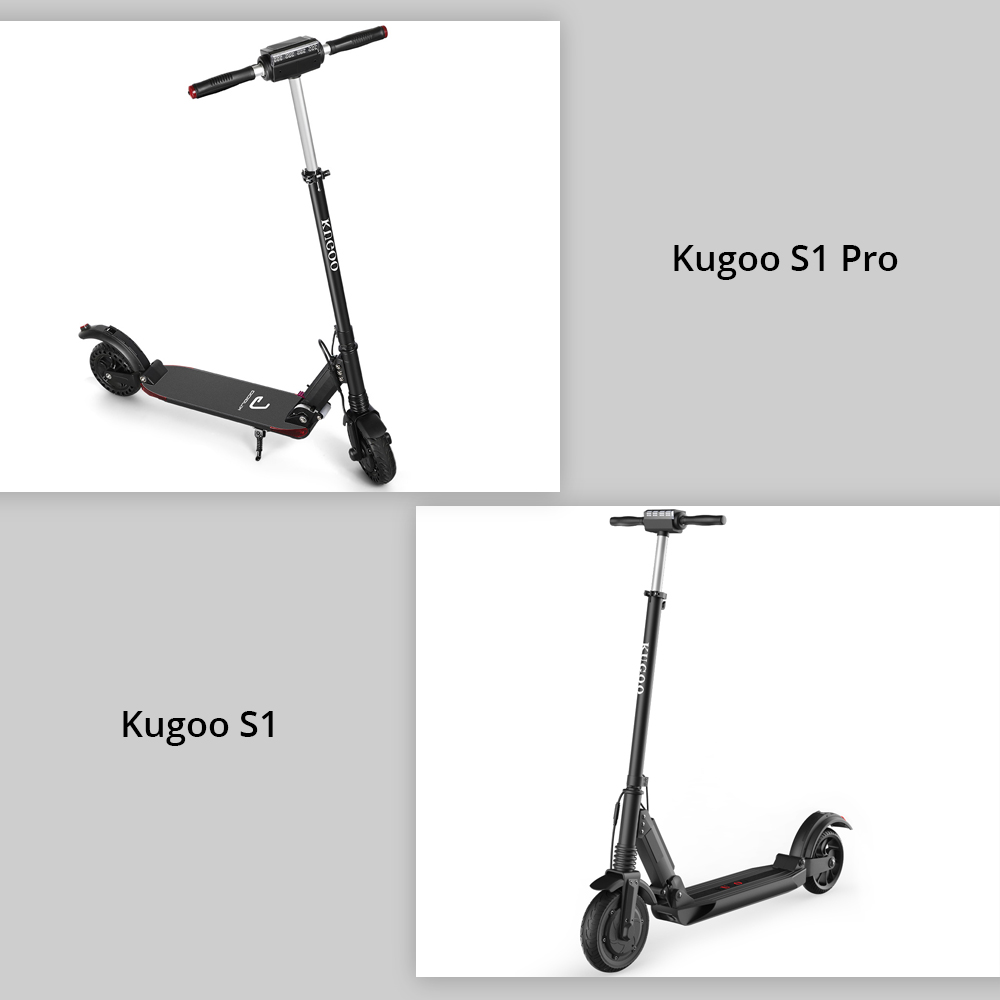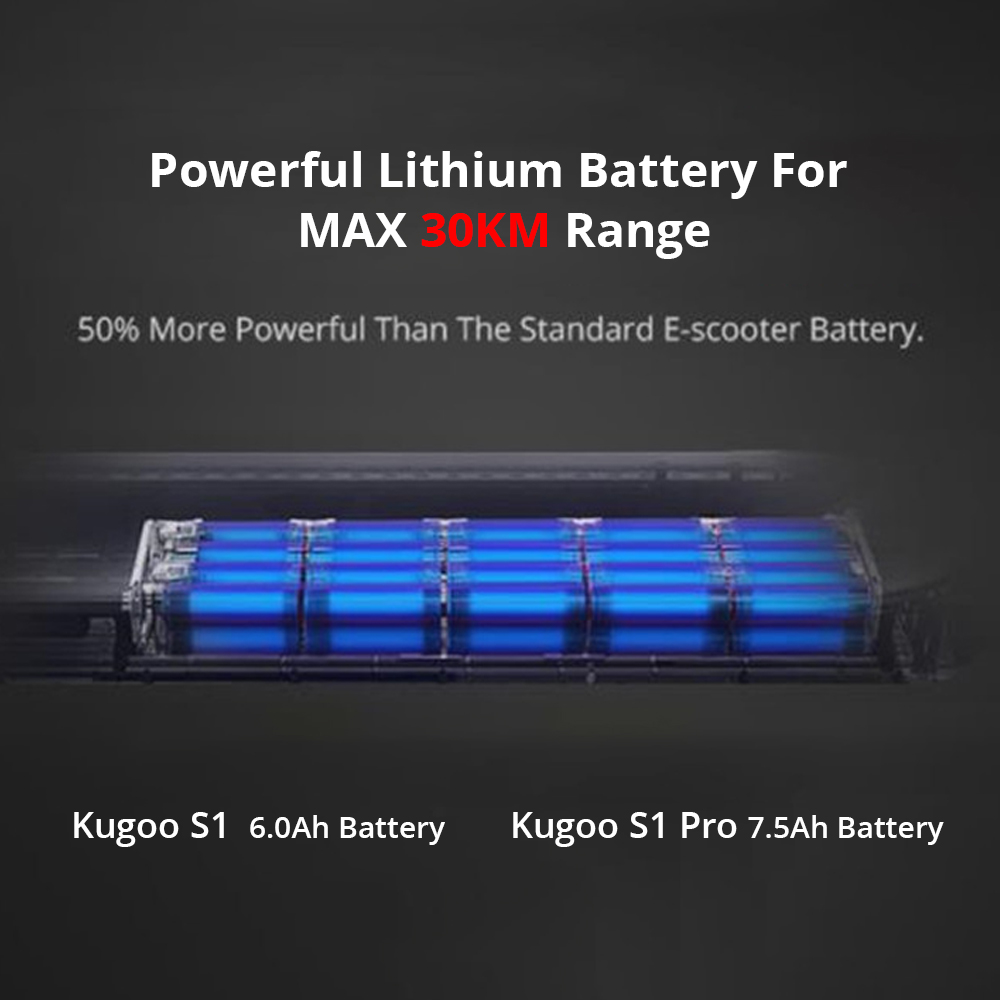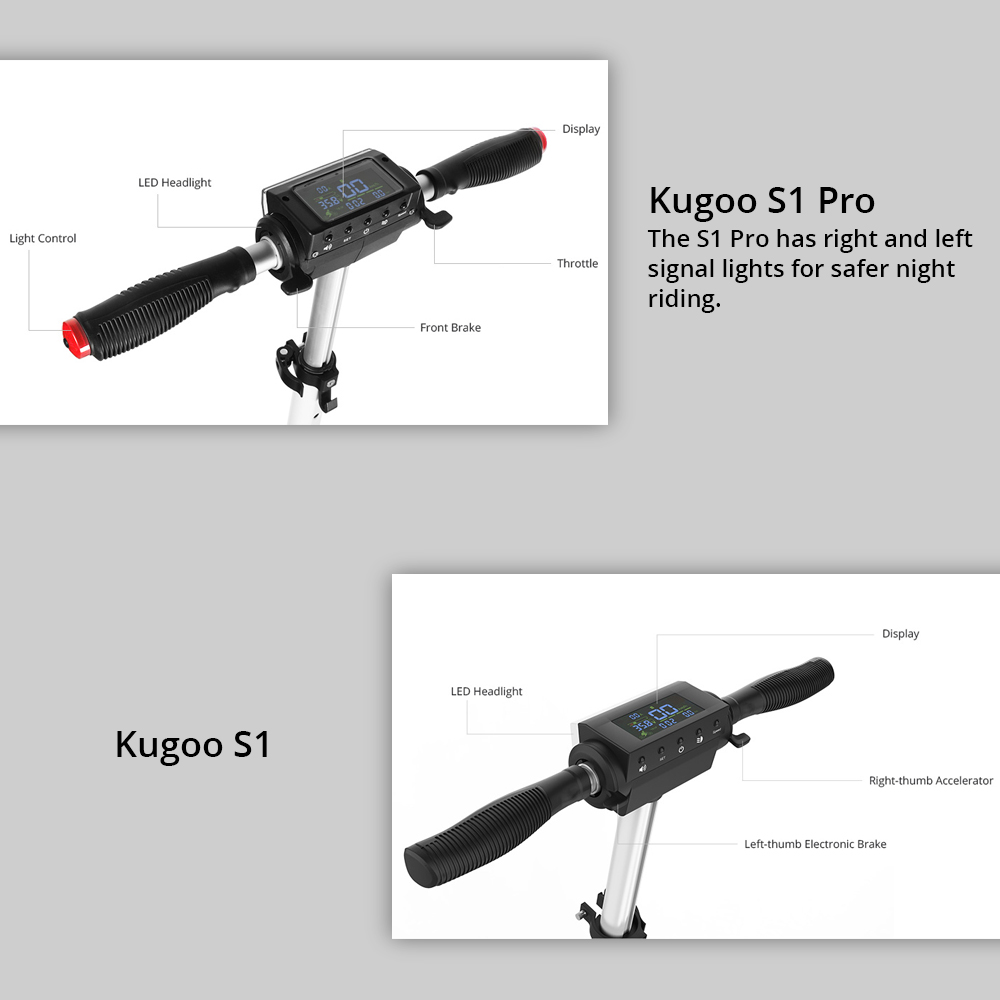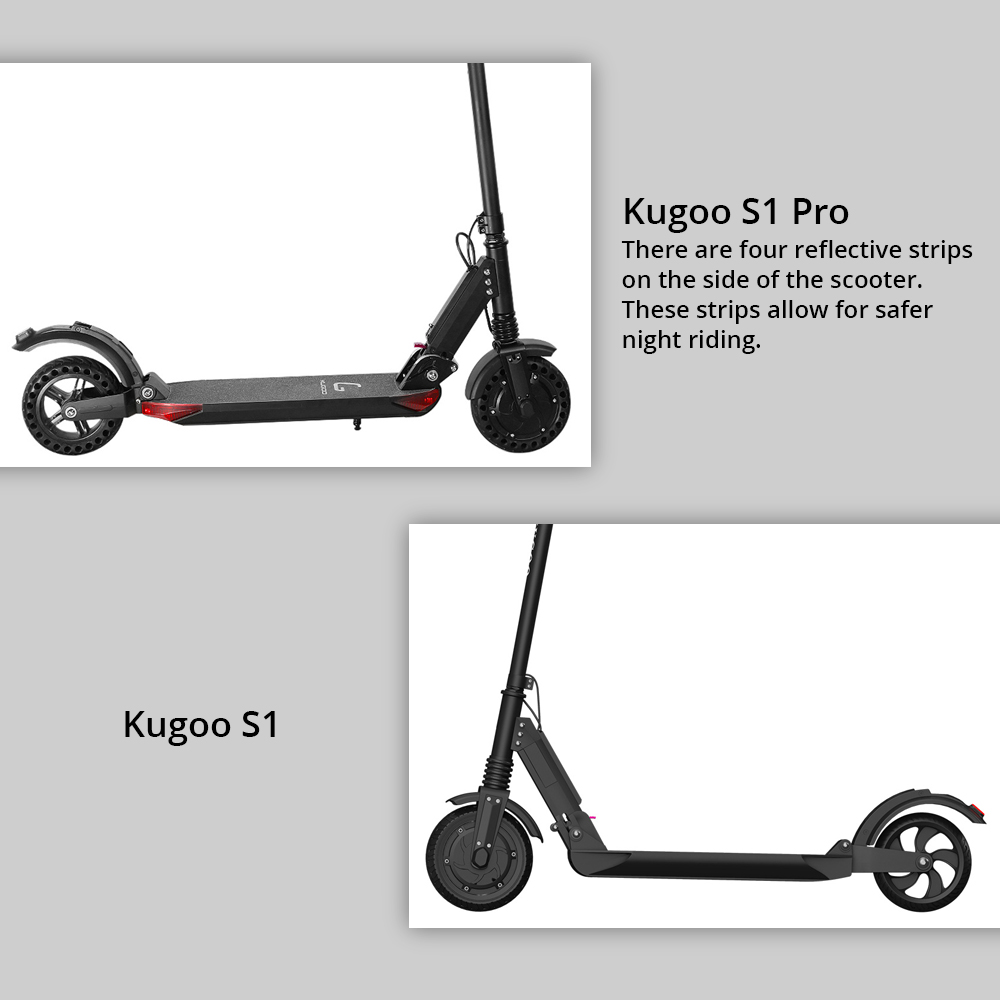 We are taking orders for these two eclectic scooters right now on our site! If you are interested, please check this link: