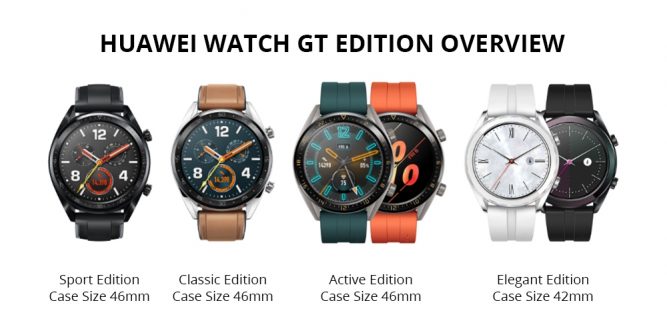 The new watches have new designs and training monitoring capabilities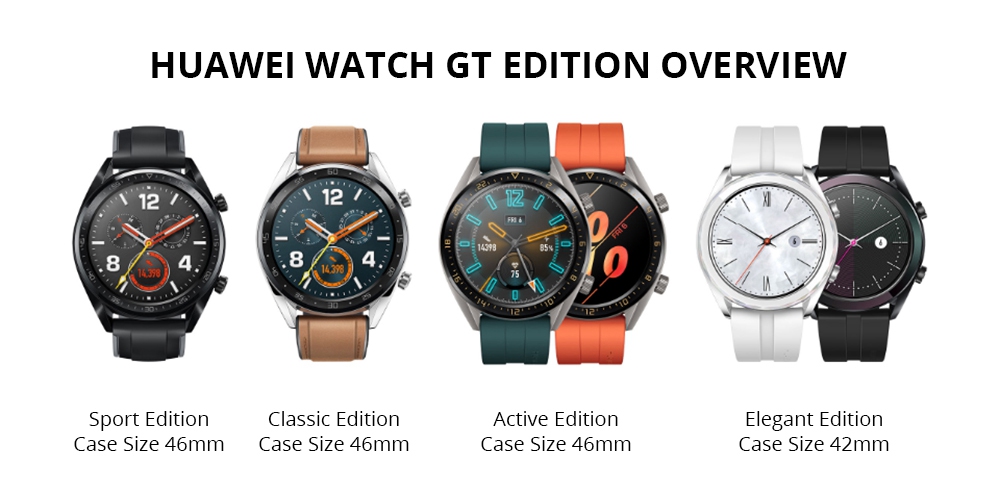 Huawei launched two new models with renewing the series of the smartwatch because of good sales of Huawei GT Sport and GT Classic.
Huawei Watch GT Active and the Watch GT Elegant is on sale
The following is a comparison of the parameters: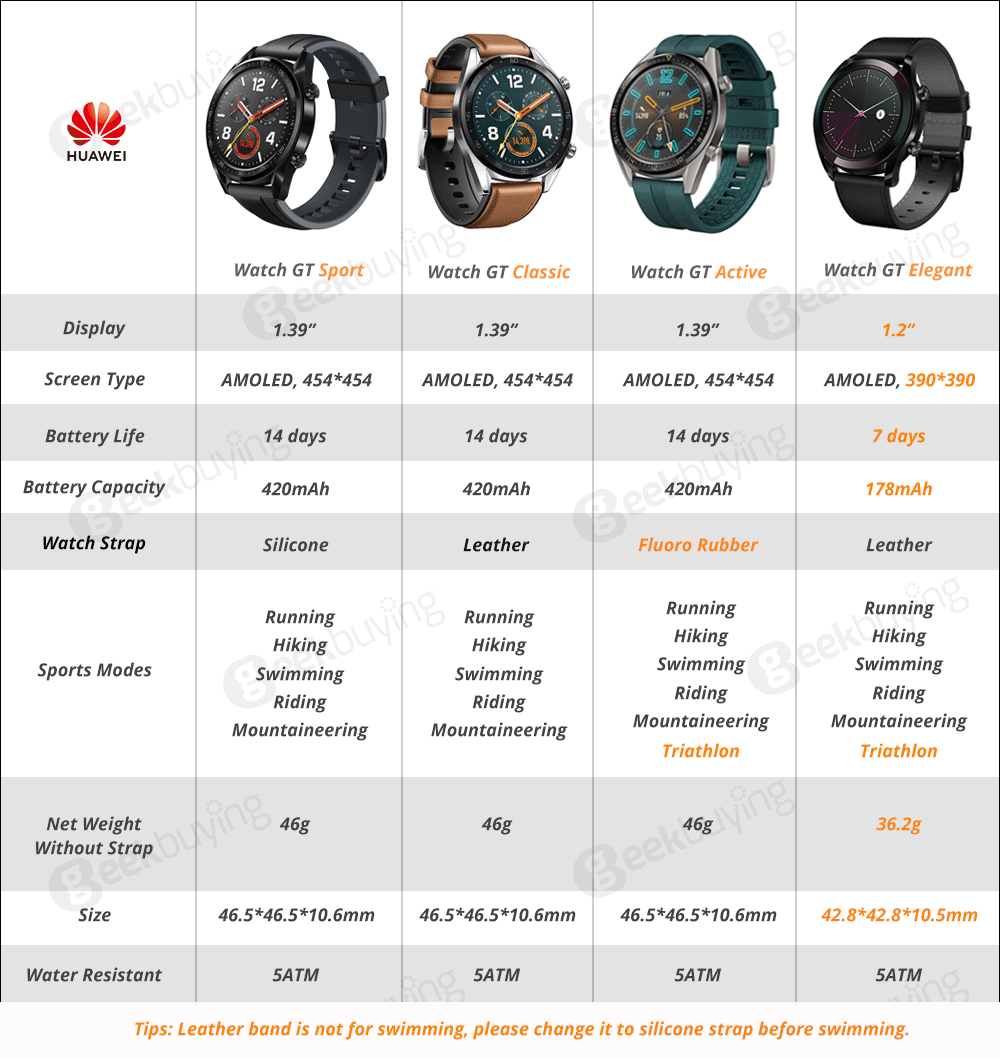 The first thing to say about the Huawei Watch GT Active is that it is a smartwatch identical to the original model, the Watch GT Sport, and Classic. It has the same 46mm case and a silicone strap, as well as the same inch AMOLED touchscreen with a resolution of 454 x 454 pixels. However, the Active Edition of the Watch GT gives users two new colors: dark green and orange.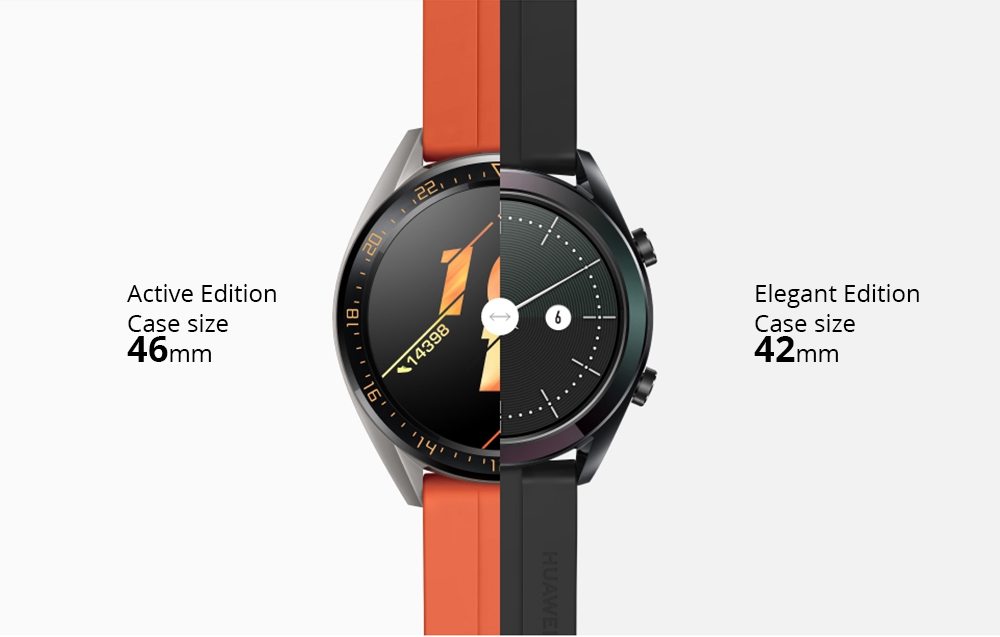 Meanwhile, the Huawei Watch GT Elegant is a redesigned version with a 42mm case and boasts a slightly more elegant design. Its AMOLED screen has dimensions of 1.2 inches and a resolution of 390 x 390 pixels and is surrounded by a ceramic frame. This model will be available in black and white.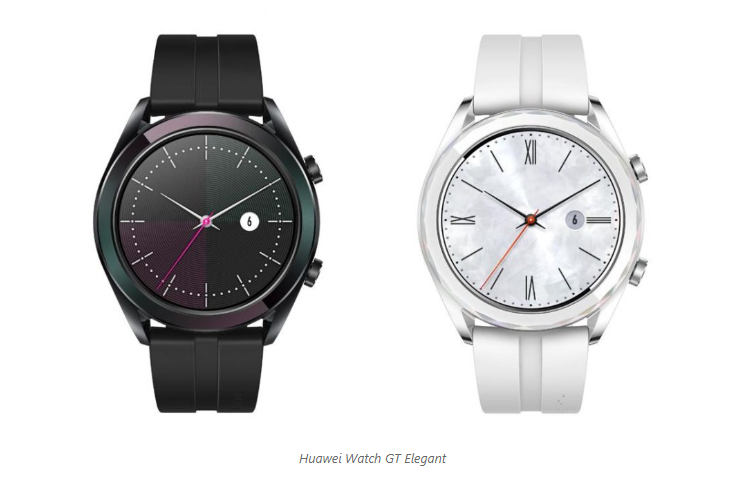 Like the Sport and Classic editions of the smartwatch, the Active editions also has 420mAh battery capacity which means it can bring autonomy of up to two weeks. But the Elegant one is only 178mAh with 1-week battery life. Although Huawei ensures that without monitoring exercises and using it exclusively as a traditional clock, the duration of The battery could be extended up to 30 days.
Another one of main differences of the two new sports watches is the presence of a new Triathlon mode, which brings support for the three types of sports: swimming in open water, cycling abroad and racing abroad. According to Huawei, the smartwatch will record the entire triathlon from beginning to end, including transition times. The good news is that the Triathlon mode will also be launched for the Watch GT Classic and Sport models through a future software update.
All GT watches can monitor heart rate continuously, sleep, exercise and have support for swimming. We should note that the new versions of the Watch GT incorporate the same sensors and technologies as the original models: GPS, accelerometer, gyroscope, digital compass, heart rate meter, ambient light sensor, barometer, and Bluetooth connectivity.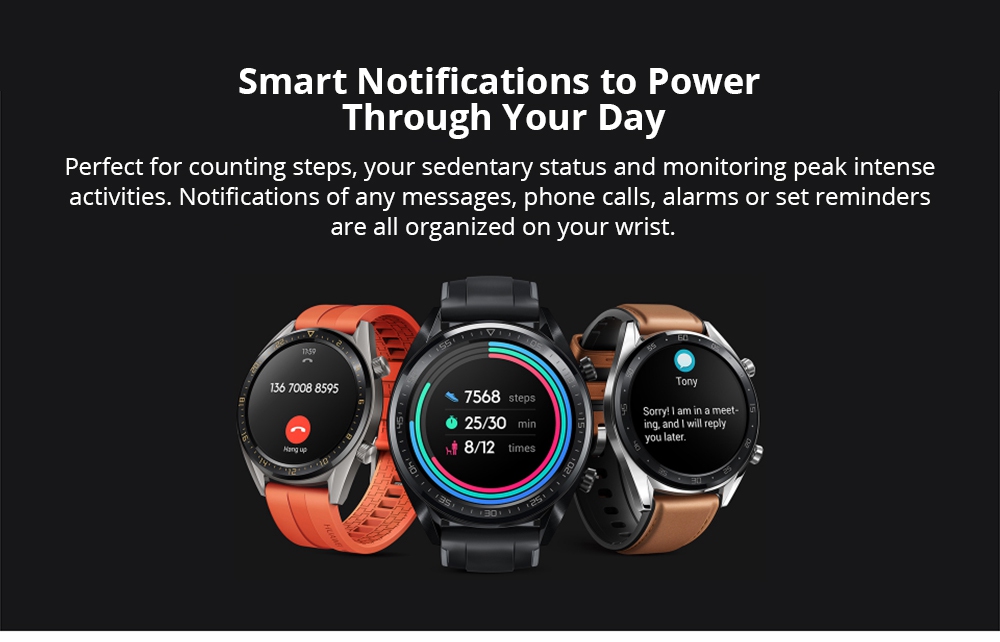 Watch GT Sport is equipped with silicone watch strap, Watch GT Classic and Elegant are equipped with leather watch trap, Watch GT Active is equipped with fluoro rubber watch strap. The leather watch strap is more suitable for business occasions. In addition to the leather watch strap, it also sent fluoro rubber watch strap for Watch GT Elegant. There is a point to pay attention to when swimming in open water, can not use a leather watch strap, it should be to change into a fluoro rubber watch strap.