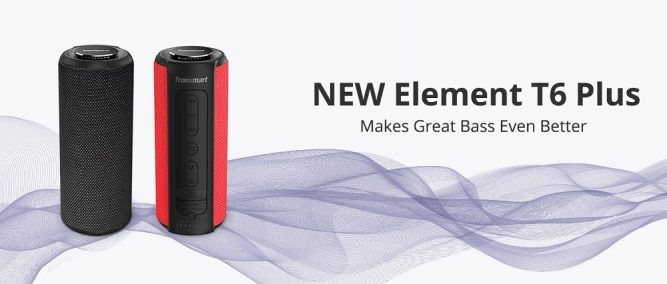 If you're in the market for a Bluetooth Speaker, one brand Tronsmart Bluetooth Speaker will come into your eyes. The Tronsmart, whose ambassador is the famous star Luis Suárez has sold around 5 million devices for five years. Especially the T6 Bluetooth Speaker published last year made great sales results. The newest in the line-up is the Tronsmart T6 Plus which will be launched on April 18th, but how excellent is it really? Let's find out.

multifunctional control wheel
On top of the speaker you'll find the speaker's intuitive multifunctional control wheel. It can control the volume with a simple rotating wheel. Also you can press to play & pause music, make hands-free phone calls.
On side of the speaker you'll find the speaker's physical controls. This includes , buttons for media control,TWS pairing,EQ music effects,and power. Below that, you'll find a silicone door that protects the 3.5mm aux, TF-card and Type-C ports. The inclusion of a full sized USB port means you can use the T6 Plus to top up your phone to keep your music going.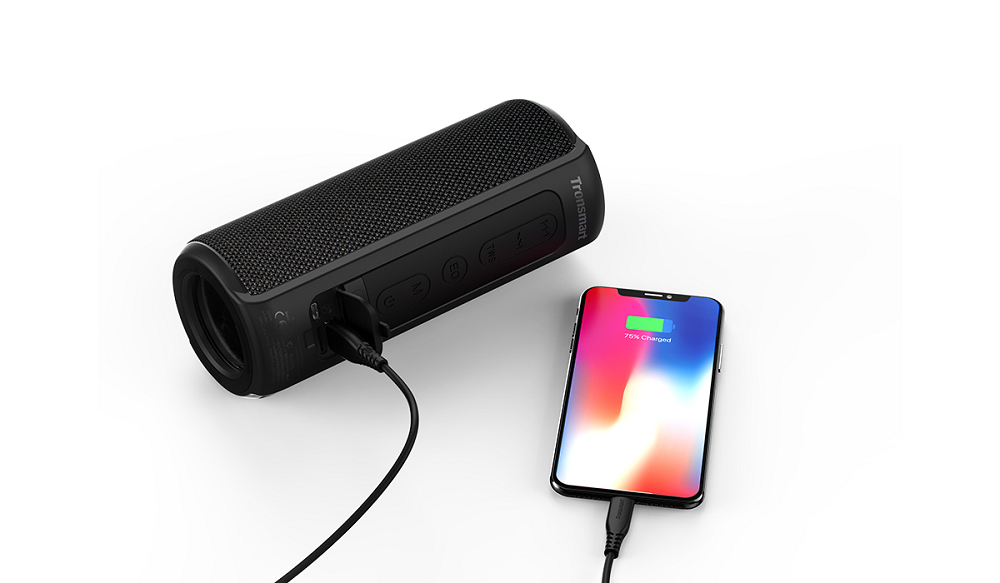 IPX6 water resistant
Element T6 Plus uses ABS + aluminum matreials. The tough waterproof fabric makes a comeback along with the IPX6 water resistant certification that can built to withstand heavy splashes, rain and sweat. Around back is a rubber flap that keeps all of the ports protected from water. You'll definitely want to make sure this is closed if you're going to be taking this to the beach.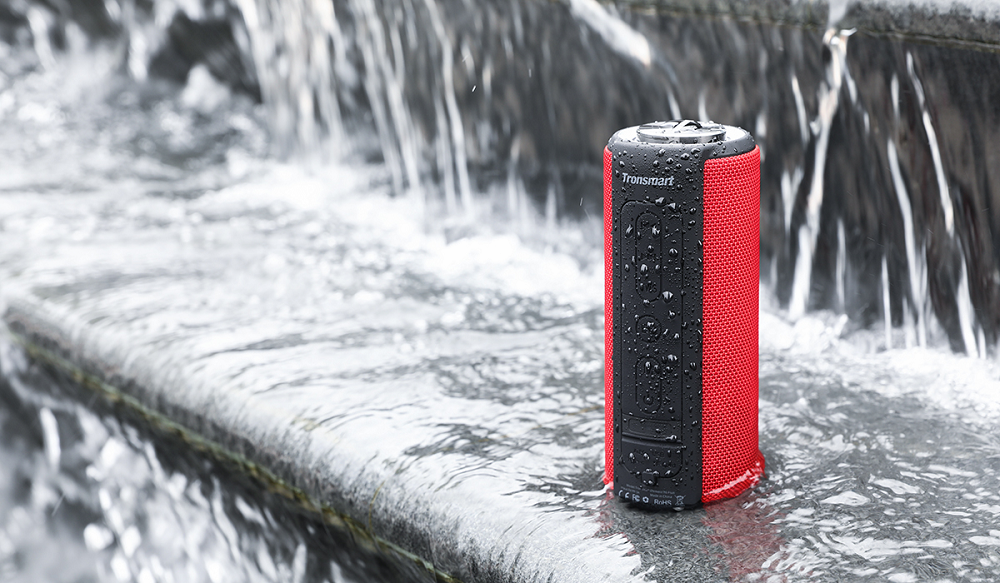 15 Hours Playing Time
Tronsmart T6 Plus has two built-in 3300mAh capacity lithium batteries, which means the playtime up to 15 hours (medium volume). That will take a hit though if you decide to also charge your devices via the USB-A output on the back.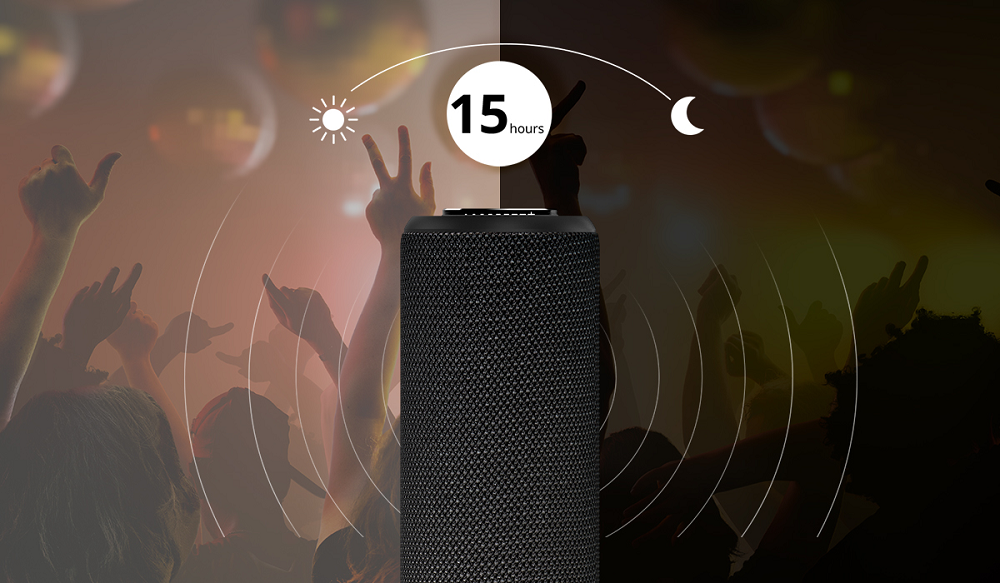 SoundPulse™ Technology
T6 Plus upgraded the output power up to 40W with the Tronsmart SoundPulse™ Technology, which uncovers what create Tronsmart powerful sound in a portable size Bluetooth speaker. Dual passive radiators with two 20W full-range stereo loudspeakers to provide low-end tunes and deep bass sound.
Bluetooth 5.0
Go Faster. Go Further. Bluetooth 5.0 significantly increases the range, speed, and broadcast messaging capacity of Bluetooth applications, offers the latest connectivity option for more stable connection & better range.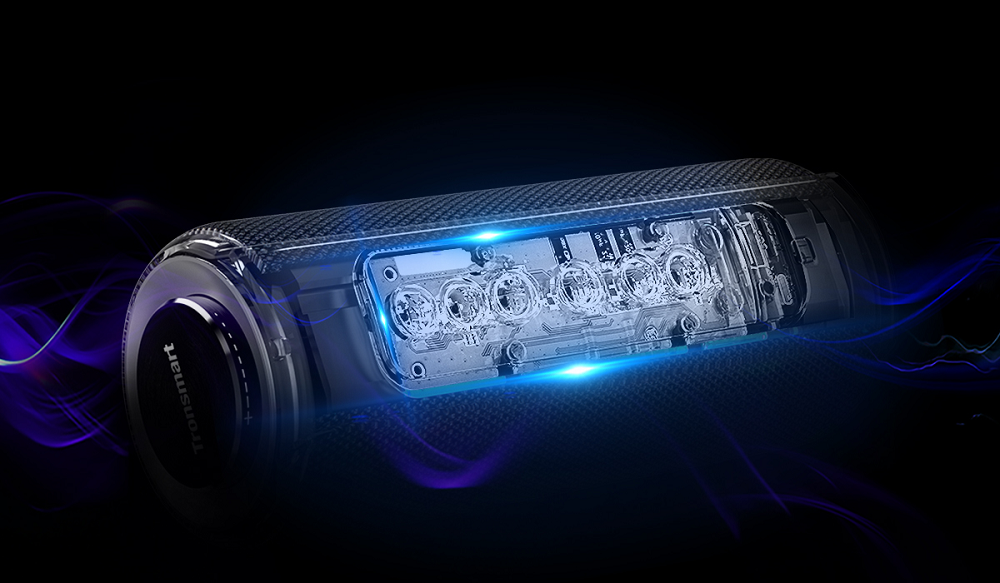 True Wireless Stereo
TWS pairing, which means you can pair two Element T6 Plus speakers to play in 3D stereo or to amplify music. It's the true wireless stereo.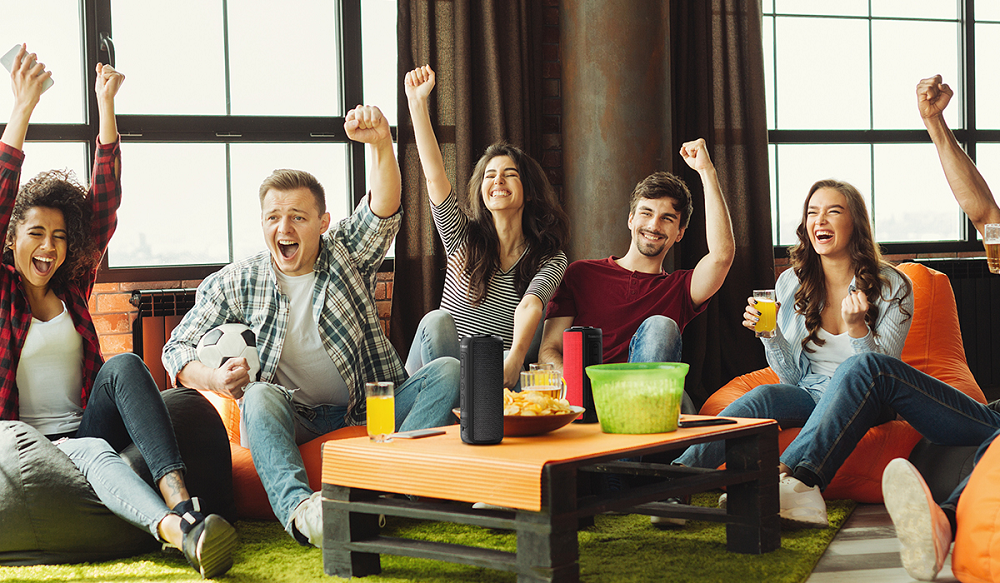 You can enjoy music through T6 Plus in 3 different equalizer audio modes: Vocal, 3D Deep Bass, Extra Bass, which can suit any music genre.
In Vocal mode, all parts of the sound quality are balanced, you can use it to enjoy most of the music.
In 3D mode, the light will turn white, which will enable you to experience the 3D stereo surround sound as you watch the movie.
In bass mode, the light turns green, which is prefect to a Disco party.

conclusion
For the money, the Tronsmart T6 Plus is a definite no-brainer. For just $69.99 with coupon code:T6PLUS, you get a speaker that lasts all day, sounds great, can put up with all kinds of abuse, and tops your phone up in a pinch. It will be the best sounding bluetooth speaker at the price.
In addition, the speaker is available in a set in several options:
Speaker + Car charger + 64GB memory card
with coupon code:YIXEMUCB for:$69.99
Speaker + Case + 32GB memory card
with coupon code:ZMZUAYOV for:$69.99
Speaker + Spunky Buds TWS Bluetooth headset
with coupon code:VMNCJAPT for:$79.99
Speaker + Bluetooth headphones i10 TWS
with coupon code:BVGHZOKI for:$75.99
So what's your idea? If you need to know more, or think we've missed something or want to ask us some questions then comment below.