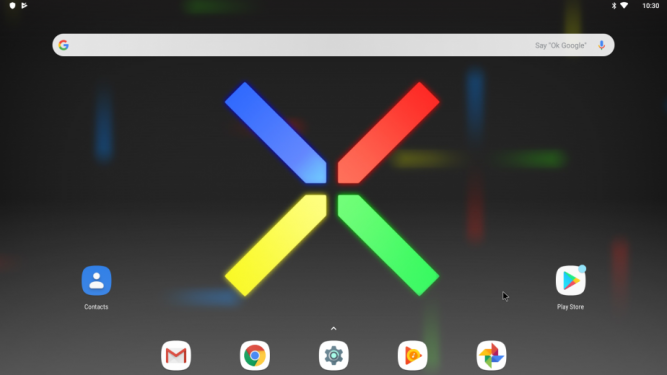 Mecool KM9 Stock & Nano Nexus ROM
Stock Nexus variant includes:
All contents of the Nano Nexus variant
Nano Nexus variant includes:
Android One Launcher (replaces OEM Launcher)
Google Chrome Browser (replaces AOSP Browser)
Google Legacy Camera (replaces AOSP Camera)
Google Desk Clock (replaces AOSP Desk Clock)
Google WebView (replaces AOSP WebView)
Terminal app from LineageOS
TWRP Recovery 3.2.3-1 by TeamWin
Changelog (20190117):
Changelog (20190106):
Initial release
Added drivers for Sony PS3 and Xbox game controllers.
Based on latest OEM firmware (OPM1.171019.011 V0828.20181122)
Latest build from Open GApps (20190106)
Known Bugs:
Not that I've discovered yet, but it's still very early.
Download:
Notes:
I've switched to the Android One Launcher because the Google Now Launcher is no longer compatible with Oreo. On the Stock variant, you also get the Pixel Launcher, and you can switch between them in Settings->More Settings->Apps & Notifications->Advanced->Default Apps.
The local Terminal app shows after being enabled in Settings->Developer Options.
To make Developer Options visible, click 7 times on Settings->About->Build. To make it visible in the legacy Settings app, click More Settings->System->About Device->Build Number.
The underlying OEM firmware here seems to have no option to hide the navigation bar.
Other devices based on the Amlogic u211 reference board may be compatible with this ROM, but there's currently no support for different wireless chipsets or IR remotes.
The updater is signed, and so can be installed in the Update app, the stock recovery, or TWRP. It's designed for incremental updates, since user data is preserved. If you're installing for the first time, you should include a data wipe.
The safest bet is always to install the full Amlogic burn package with USB Burning Tool. The reset switch on the KM9 is through the AV port.
Flash ROMs at your own risk and always remember to back up your data first. The burn package includes a factory reset.

Credit: FreakTab