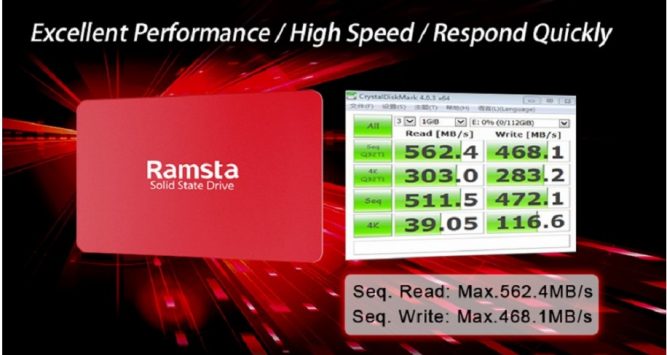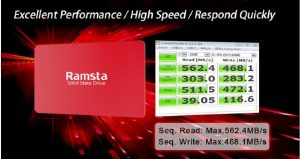 Ramsta SSD has grabbed most people's attention since May. We have collected some questions from our customer for information.
1.Is this Ramsta S800 480G drive mlc or tlc?
This model is TLC.
2.Is there a sata cable included in the box? is it possible a prebuilt pc won't have extra sata power cables?
No, all hard drives and SDD drives usually ship without SATA cables. There is no sata cable in the box, only the SSD. Your PC may have an extra power cable but you will have to open it and check.
3.Is this SSD 7mm or 9mm in height?
7mm .
4.Does this hard drive come with any kind of Mount or cradle system to be placed inside the Tower?
No, it does not.
5.What is the warranty for this?
3 Year Limited Warranty.
6.Will this work in a desktop pc?
Yes it will as long as the desktop has an open SATA connector or a PATA to SATA adapter to connect with the drive.
7.Whats the difference between TLC and MLC ?
MLC lasts longer and is typically more expensive.
8.I'm planning to build a budget gaming pc. Can I use this as my main storage unit?
From the research I've done before buying this, it should work ok for gaming. I use mine for software that test cellphones. Operates faster than the conventional hard drive. More stable.
9.Is this ssd good for installing windows 10 on it?
Yes this ssd is great for a Windows 10 boot drive. I have one in my computer and it boots in 7-10 seconds. I can even restart it in less than 30 seconds with this drive.
10.Is cloning software included?
No, cloning software is not included.
11.Is this a desktop kit?
It is suitable for all sata interface series Destop , Laptop , PC , Games Medical POS Industrial Tablet PC.
12.Does this work for MacBook Pro (2012)?
It works fine in my iMac 2008. It is SATA same connection for MacBook Pro and iMac.