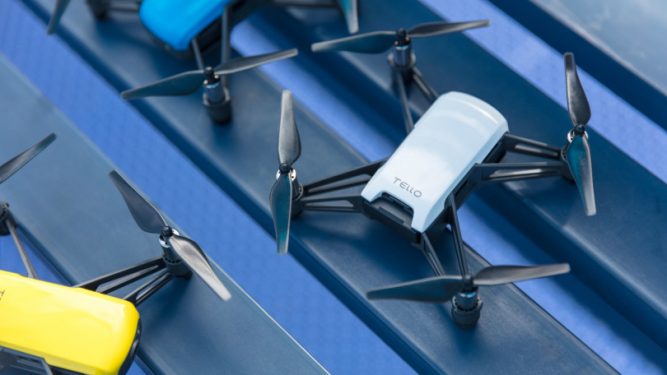 DJI just released Tello, a $99 palm-sized toy drone aimed at the lower-end market, as well as the education sector. It has been developed and manufactured by Shenzhen startup Ryze Tech.
Camera
Tello is equipped with a 5 MP camera that is capable of shooting 5 megapixel photos and 720p video. Even if you don't know how to fly, you can record coordinated short videos with EZ short (Circle, 360, and up & away) and share them on social media.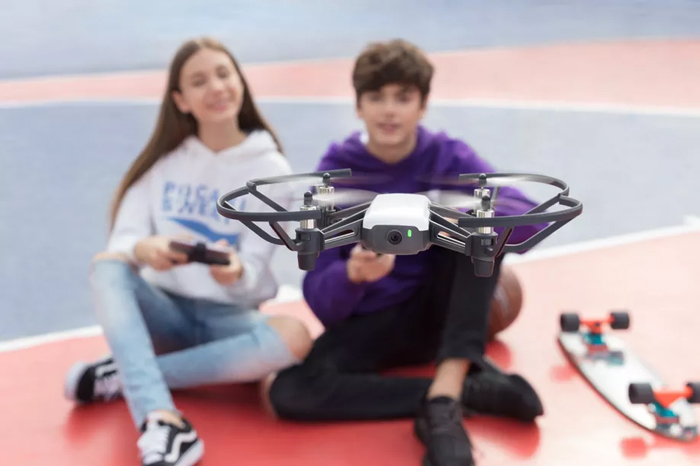 Flight Features
The Tello uses an Intel Movidius Myriad 2 VPU, which handles object recognition in DJI drones, letting them respond to hand gestures, and is able to land in the pilot's hand. You can perform awesome tricks such as throw & go, 8D flips, bounce mode. Also, with auto takeoff/landing, low battery protection, failsafe protection, vision positioning system, you can always fly with confidence.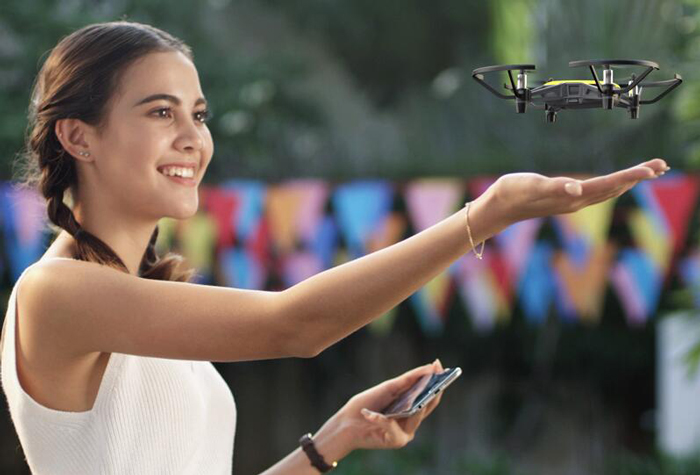 Programmable
The Tello has also been designed for educational purposes. It can be programmed with Scratch, an MIT Media Labs coding system that teaches kids and teens the basics of programming. More advanced users can also develop software applications for Tello using the Tello SDK.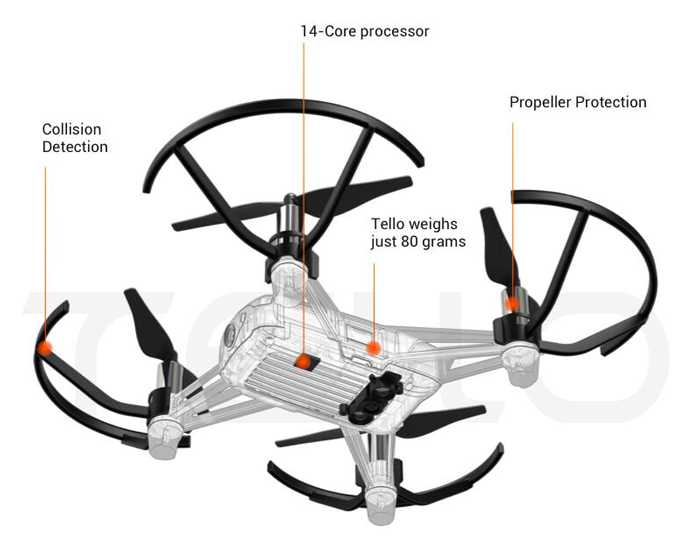 Controller Compatibility
It does not have an RC transmitter, but can be controlled via a mobile app. The drone even supports VR flight mode, with compatible Bluetooth controller and VR goggles.
Flight Time & Range
The Dji Tello has a very impressive flight time of 13 minutes and uses two antennas for the best possible signal. You'll get a range of up to 100 meters with the Tello.
Conclusion
The DJI Tello is an impressive little dorne for kids and adults. Perform flying stunts, shoot quick videos with EZ Shots, and learn about drones with coding education. Get yourself a Tello to find out just how awesome flying a drone can be!