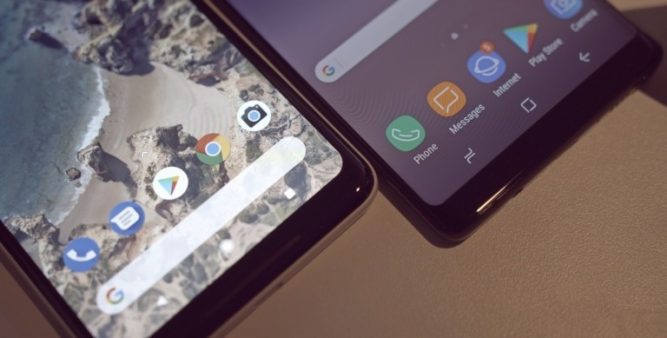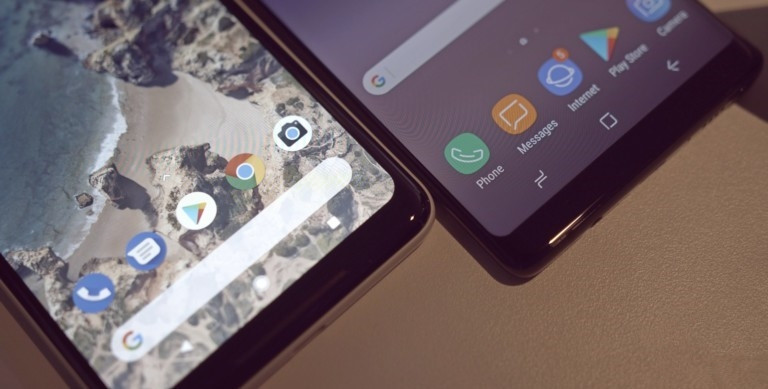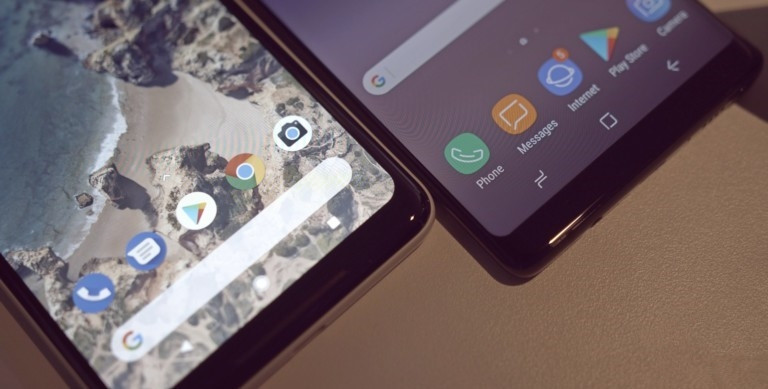 Recently, there are lots of the bezel-less smartphone on sale from Geekbuying.
We were talking about bezel-less phones as if these devices were nothing more than glass slabs. It wasn't the case then, nor was it with the slew of phones that followed. All of these phones have bezels. They're minimal, to be sure, but they're there. The G6 and the S8 also both introduced the 18:9 aspect ratio. The two features have become linked, but they're not synonymous. The new aspect ratio has it's own merits, like making the screen narrower and allowing for easier one-handed accessibility, without compromising screen space. A decreasing bezel coincided with 18:9, but the one doesn't have to include the other.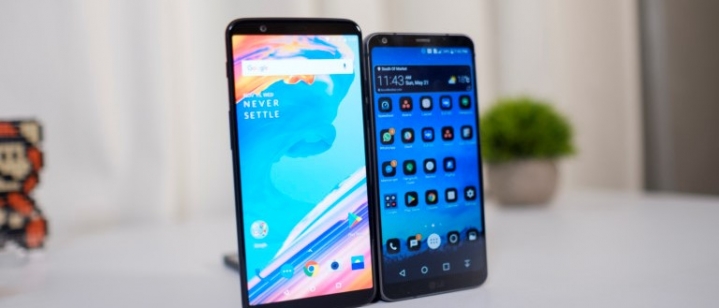 Most of the time, the bezels appear on the top and bottom of the devices. They are certainly smaller than in the previous generation of phones, but they're not gone. Even the Xiaomi Mi Mix 2 has a large "chin" bezel on the bottom. The Essential phone has the same thing. The chin is a little off-putting if I'm being completely honest.
I'm not here to wag my finger at anyone. I'm just wondering if it's time we actually define what "bezel-less" means in the industry. Every phone has bezels. The Essential phone has an 84.9 percent screen to body ratio. That's lower than I expected, but when you go down the roster of minimal-bezel phones, you see similar numbers.
Essential phone – 84.9%
Samsung Galaxy S8 Plus – 84%
Samsung Galaxy S8 – 83.6%
Samsung Galaxy Note 8 – 83.2%
iPhone X – 82.9%
LG V30 – 81.2%
Xiaomi Mi Mix 2 – 80.8%
The phones and numbers keep going, but they all have bezels around the body. Just under ⅕ of the phone is bezel. That's not a lot, but it's not bezel-less either.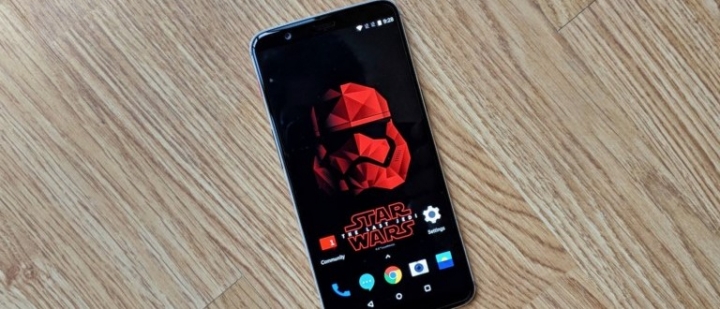 What about notches and unibrows? Do the Essential phone and iPhone X even count as bezel-less since they are cheating a bit? This isn't a condemnation or anything, but it could be seen as a blight on an otherwise bezel-less phone. But even with notches and chins, these phones fail to crack the 90% threshold. Rumor has it the Samsung Galaxy S9 might just hit that mark.
If history (read: 2017) has shown us anything, it's that bezels will continue to shrink. At the beginning of this year, LG amazed us with its 78.6% screen to body ratio. Nine months later, and we're already talking about 90%. Are we throwing around the "bezel-less" term too loosely, compared to what 2018, 2019, or even 2020 could bring? Do we need to eliminate the bezel entirely? It's a fair question. Are we allowed to call a phone "bezel-less" only when it doesn't actually have a bezel? That's a reasonable option. The working definition will almost certainly evolve over time.
Disclaimer: This is a reproduced article and the copyright rests with the original author. The views in this article are not from Geekbuying Editors Team. If there is any disagreement, please contact Geekbuying Team to delete it.
PS:
All in all, the bezel-less smartphones has been a fashional trend.Are you interested in having the smartphone with bezel-less technology now?
Here, I have concluded some best-selling about "bezel-less" smartphones from Geekbuying for everyone reference:
1.OnePlus 5T(Original Expensive)
2.Xiaomi Mi MIX 2(Original Expensive)
[OFFICIAL GLOBAL VERSION]6+64GB Black
[Official Global ROM] 6+64GB Black
[Official Global ROM] 6+256GB Black
3.Nubia Z17 Lite(Not Expensive) 😛
Hope you enjoy your shopping from Geekbuying and wish you happy new year 🙂