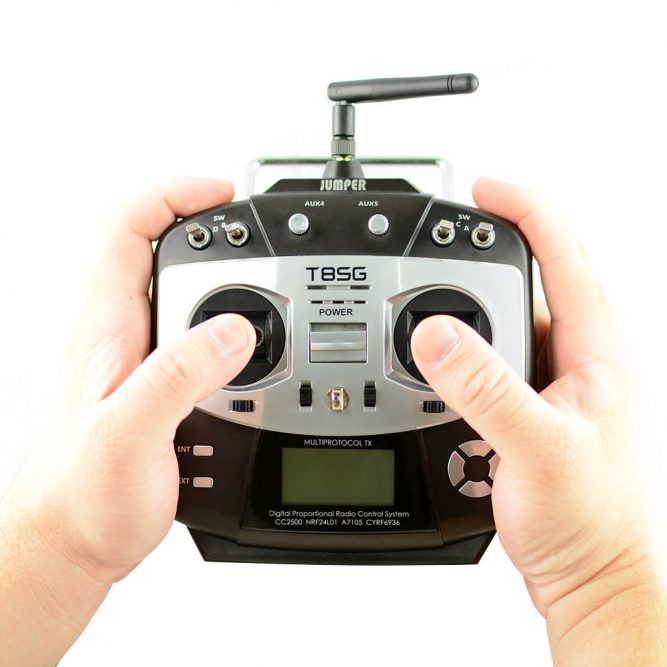 The Jumper T8SG transmitter is pre-installed with a 4-in-1 module, The CC2500, NRF24L01, A7105 and CYRF6936 RF Chip modules are all integrated with the main RF Module. With the multi-protocol capability, you can bind with almost every receiver on market easily.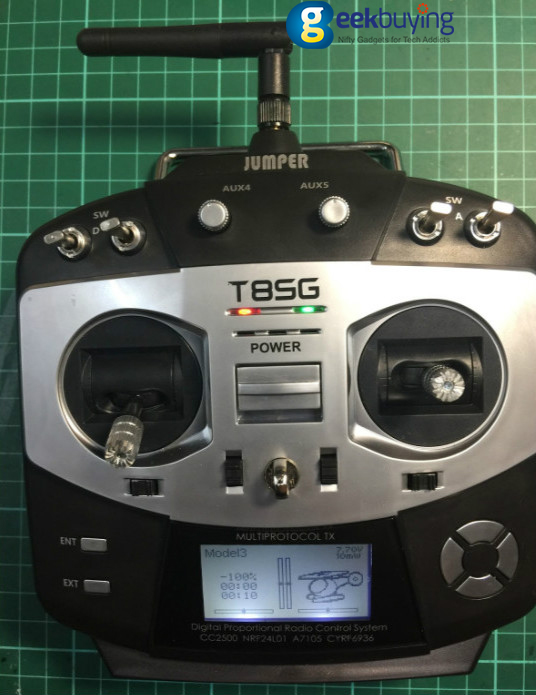 The Jumper T8SG features sound and vibration alerts, back lit LCD display, smooth gimbals and assignable switches. DeviationTX Software comes pre-installed with the Jumper T8SG. In other words, this remote control allows you to take control of most devices on the market.


The Jumper T8SG measures 188 x 151 x 86mm, which is roughly the same size as the DEVO 7E. It's going to be perfect for kids with smaller hands, and a compact travel TX.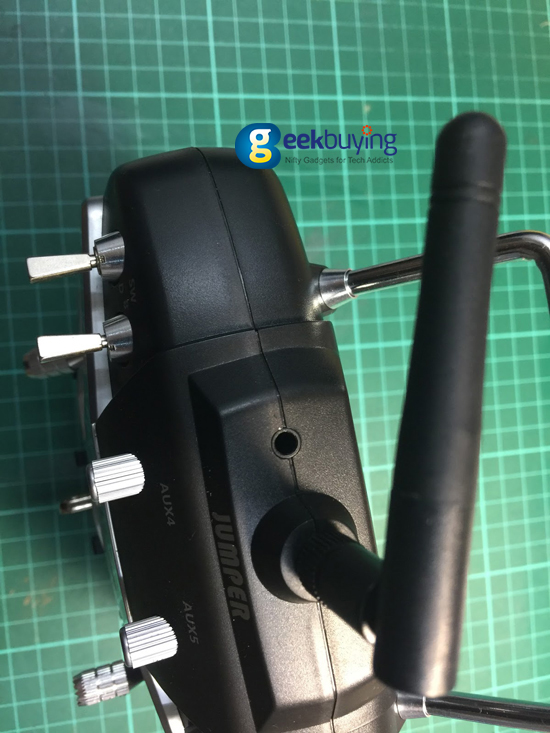 PPM & 2dbi Omnidirectional Antenna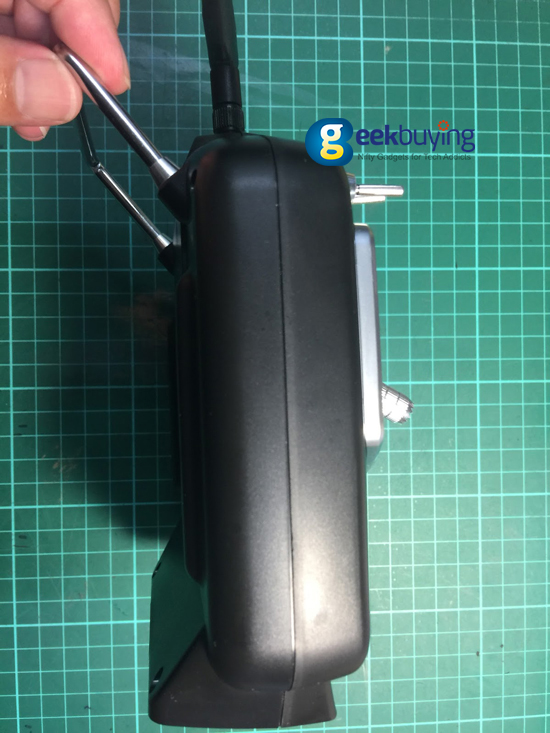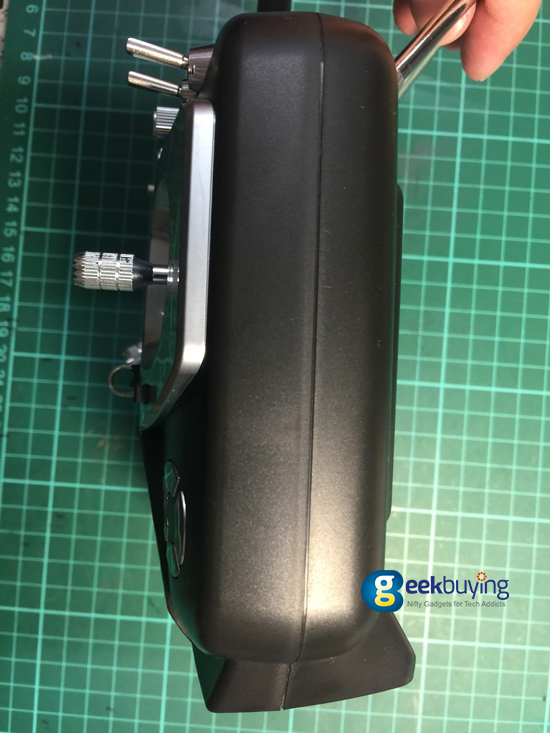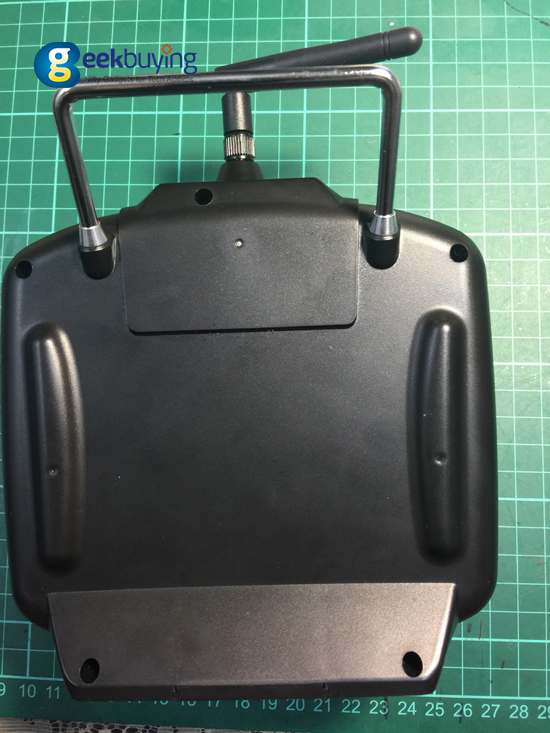 The Jumper T8SG requires 4 AA batteries or a Lipo 2S battery.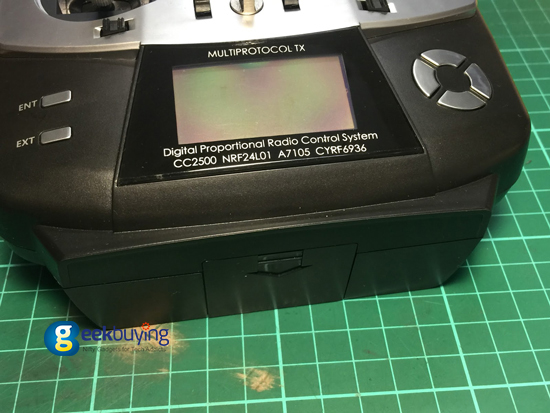 The Jumper T8SG features a 1.7 inch LCD screen with a resolution of 128 x 64 pixels.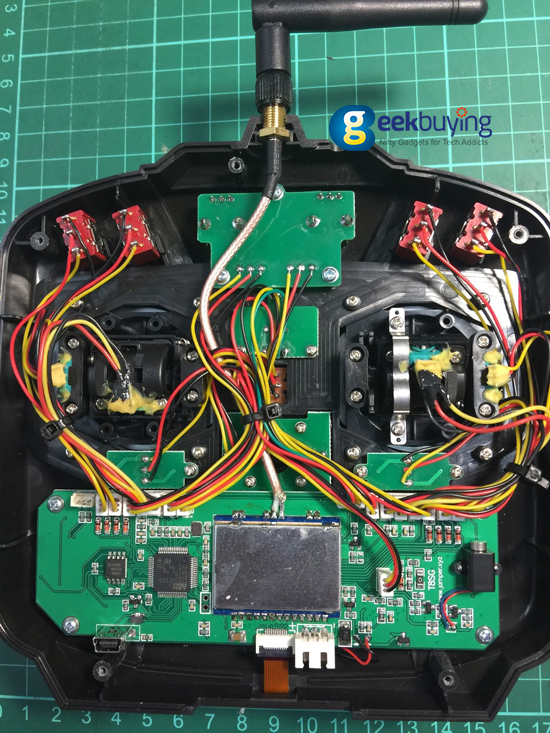 The PCB of Jumper T8SG is similar to DEVO 7E's PCB.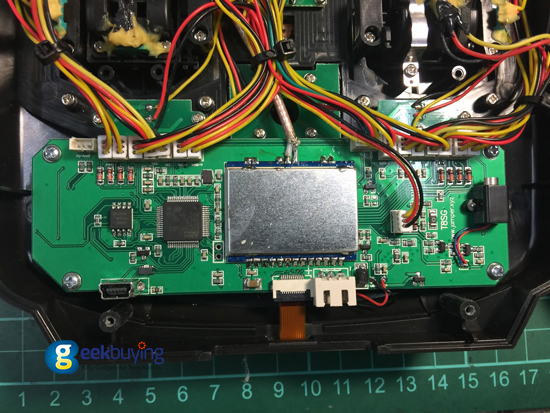 MCU: STM32F103RCT6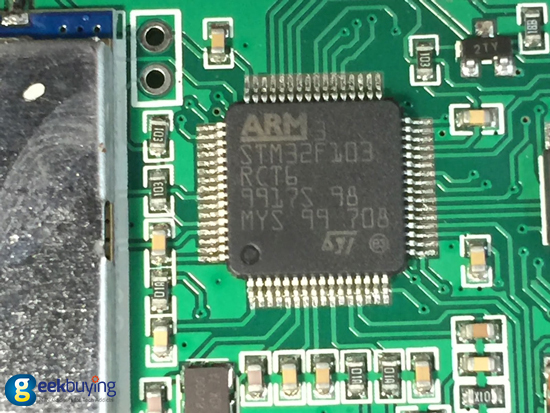 Overall, The T8SG is a truly portable solution for all your models without compromising on that real radio feel and functionality. Control all your favorite RC items from one radio and have more space for models!
Click here to buy: Jumper T8SG