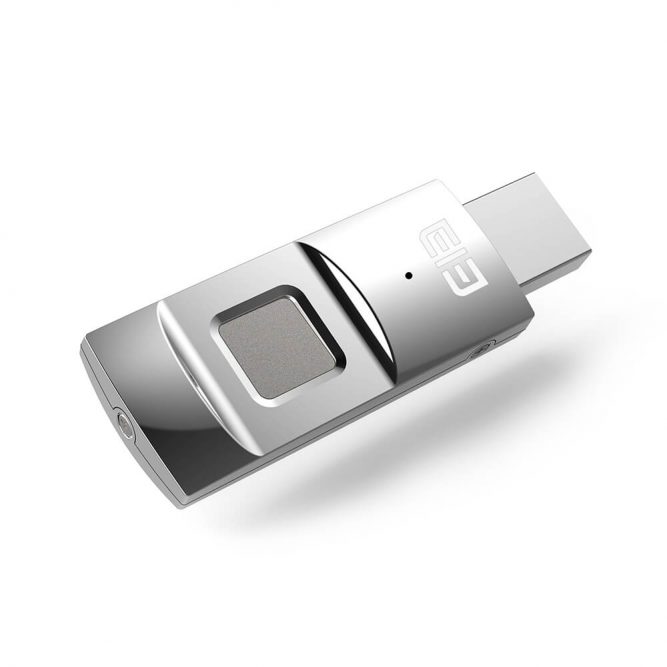 Elephone ELE Secret U Disk offers you supreme enjoyment with an integration of all metal precision, start speed series, meticulous work. It can be used again after removing water with waterproof technology.
Specifications
-Style: Fingerprint U Disk
-Capacity: 64GB
-Material: kirsite
-Interface: USB 2.0
-Max. Read Speed: 20-25MB/S
-Max. Write Speed: 10-12MB/S
-Product weight: 0.05kg
-Package weight: 0.1kg
-Product size(LxWxH): 60*20*7.5mm
-Package size(LxWxH): 120*80*41.5mm
Free partition
Keeps your secret and separates your privacy from public information. Storage space can be divided into private and public areas, how you need it, how you divide it. The information stored in the public area can be read and used by anyone, while the private area remains hidden and can only appear with the corresponding fingerprint authentication.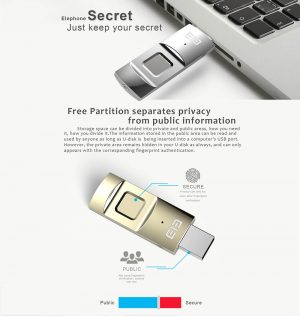 Fingerprint Encryption
Allocated with capacitive press fingerprint identification module, recognition rate reaches to 98.5% and only takes 0.3seconds to get a matched recognition. With fingerprint encryption, no need to install the driver, just plug in and start to use. The multi-print management can support up to 5 fingerprints.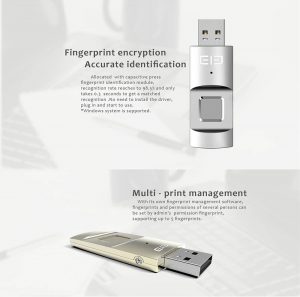 Seal design
100% seal design, dustproof, anti-static, magnetic, high temperature resistant. Better protect your U disk from being damaged.
Waterproof technology
Using the latest waterproof design, it can be normally used by removing bubble water after 24 hours.
Strong vibration resistance
Through the national 10m high free fall test, it's proved to be anti-vibration.
Whole metal material
The whole metal material provides better protection and brings you more enjoyable hand feeling.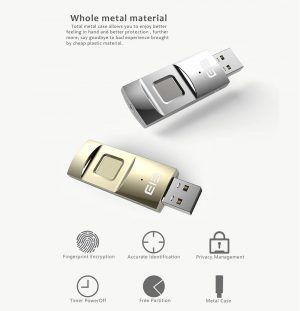 Package Contents
1 x ELE Secret 64GB U Disk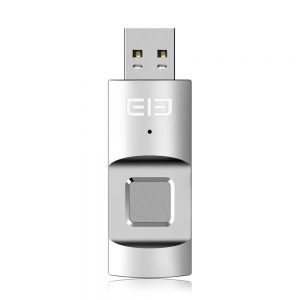 Coupon Code: QOHOFSIC 20 dollars discount Final price: 29.99$