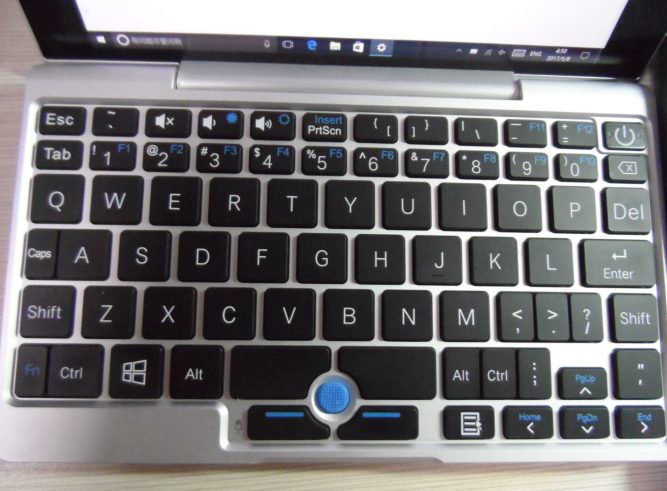 As you might have already known that the biggest highlight of GPD Pocket should be its specially customized full-keyboard. Compare to GPD Win, the size and gap between the letter-buttons have largely improved. This article will be mainly focus on the different sizes (10.8", 10.6", 13.3") of the keyboard and how each one is working out.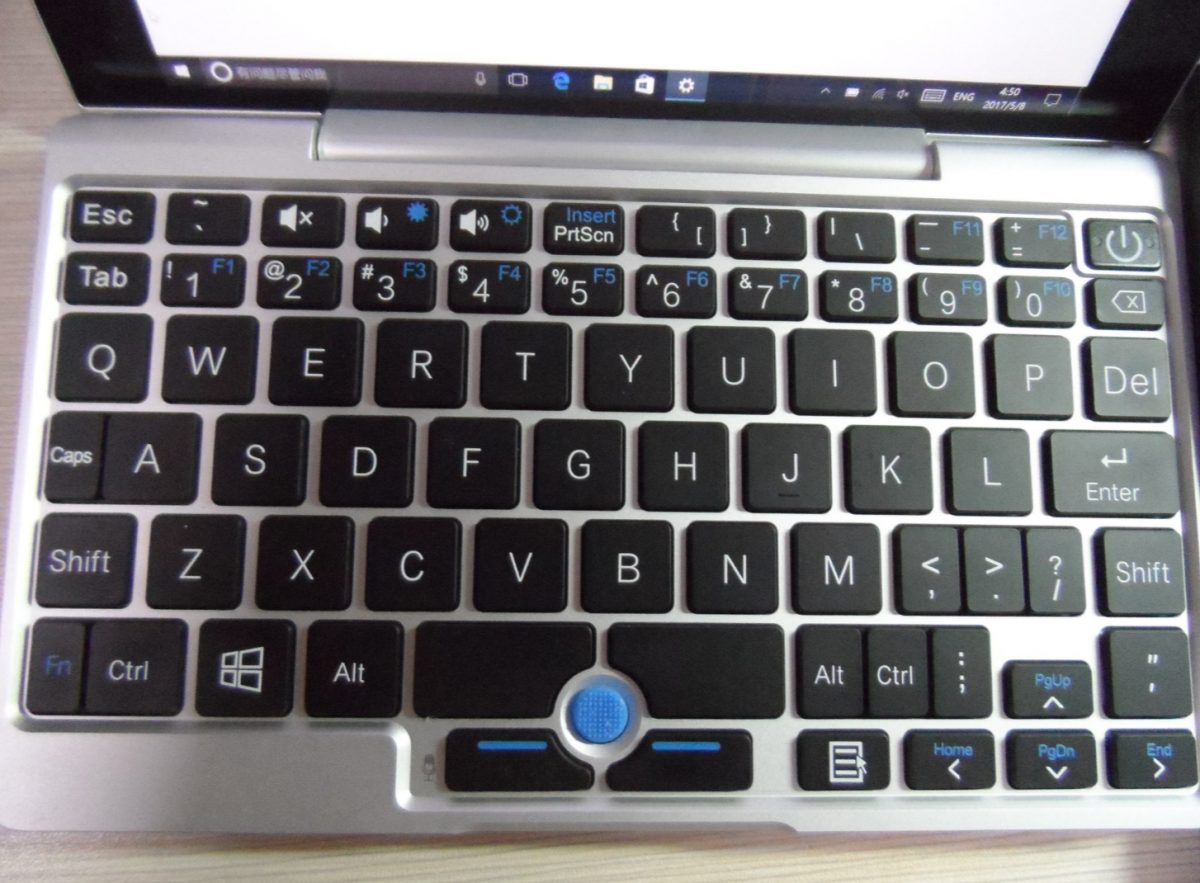 This chocolate-looking keyboard is actually called "flat island keyboard". Most laptops now have adopted this type of keyboard design. The blue button on GPD Pocket actually reminds me of the keyboard of Thinkpad.
Here I would like to take my Dell Venue 11's 10.6" keyboard as a reference.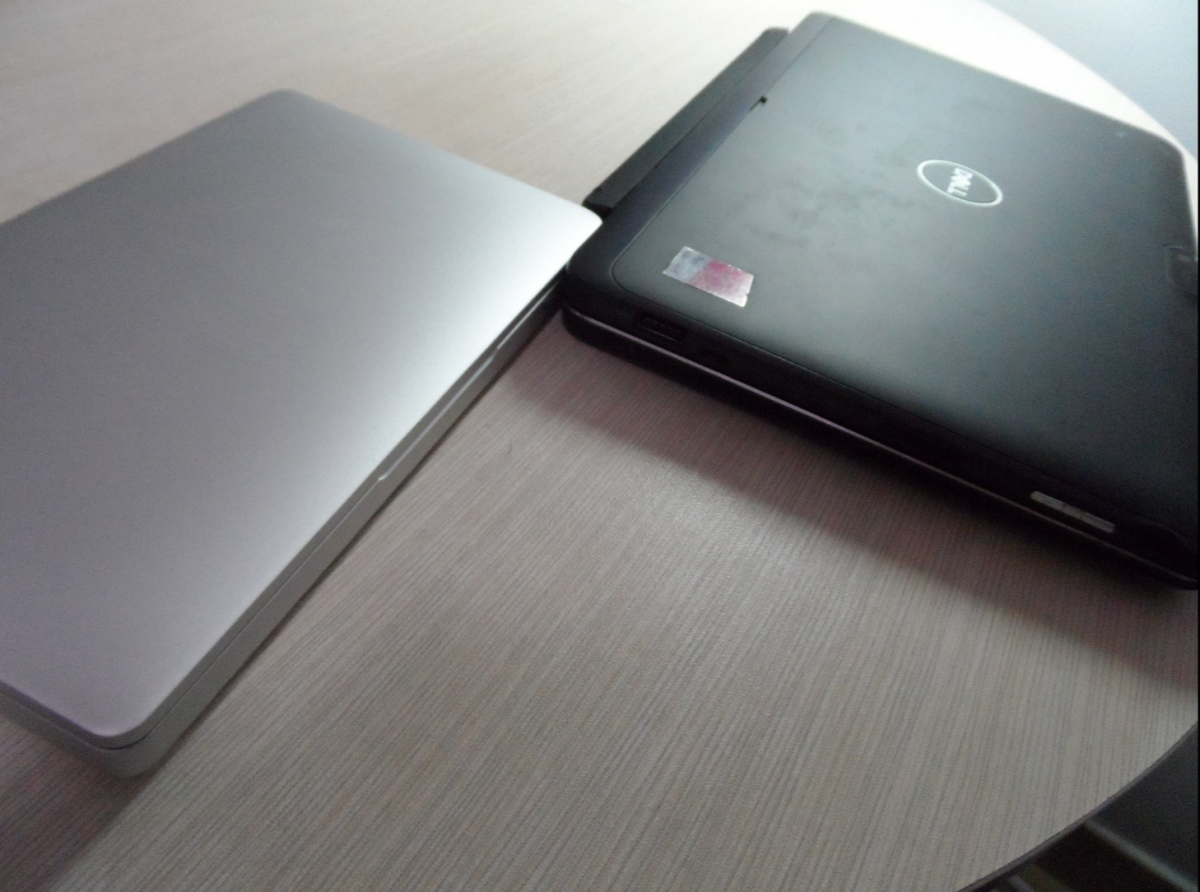 Easy to see that Pocket has a more delightful look 🙂
Someone told me the screen on Pocket looked a bit dim. Actually I adjusted a bit of the color temperature then it remained normal. You can tell by looking at the photo above.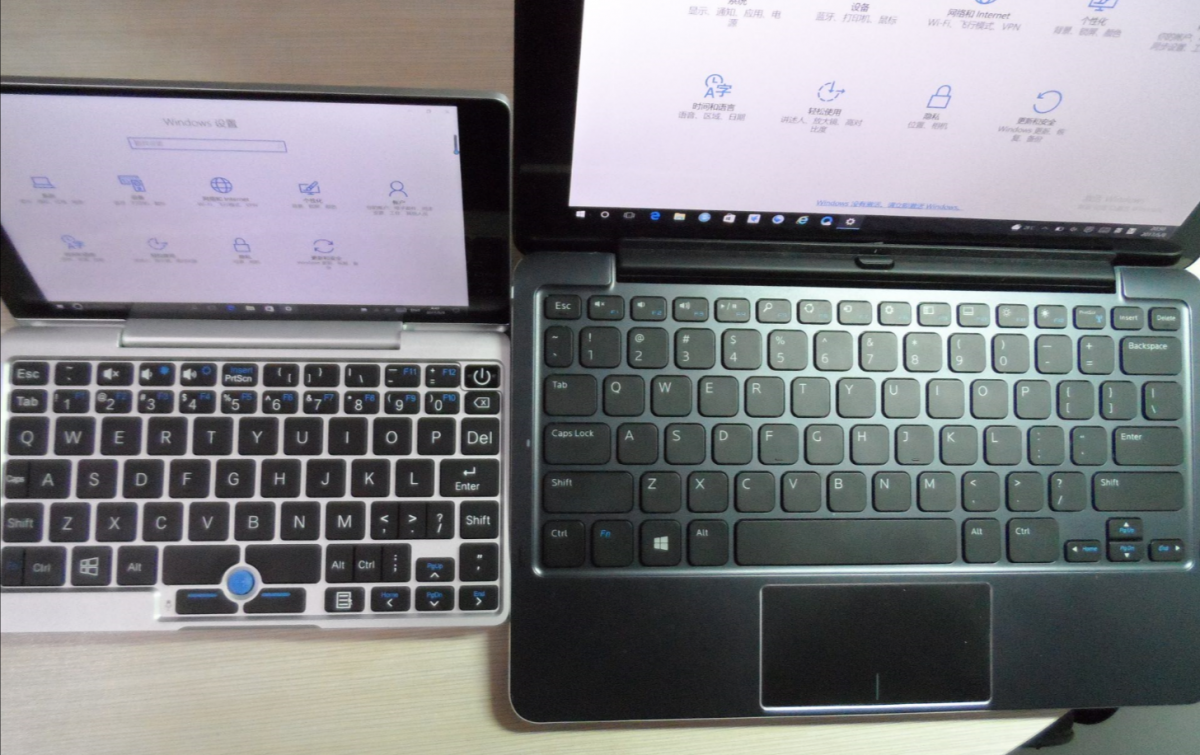 Now let's take a look at the keyboard. The keyboard of Pocket isn't that much smaller than the 10.6" keyboard. But the keyboard of Pocket has taken up the most space on the board. And the gap distance between the buttons is similar.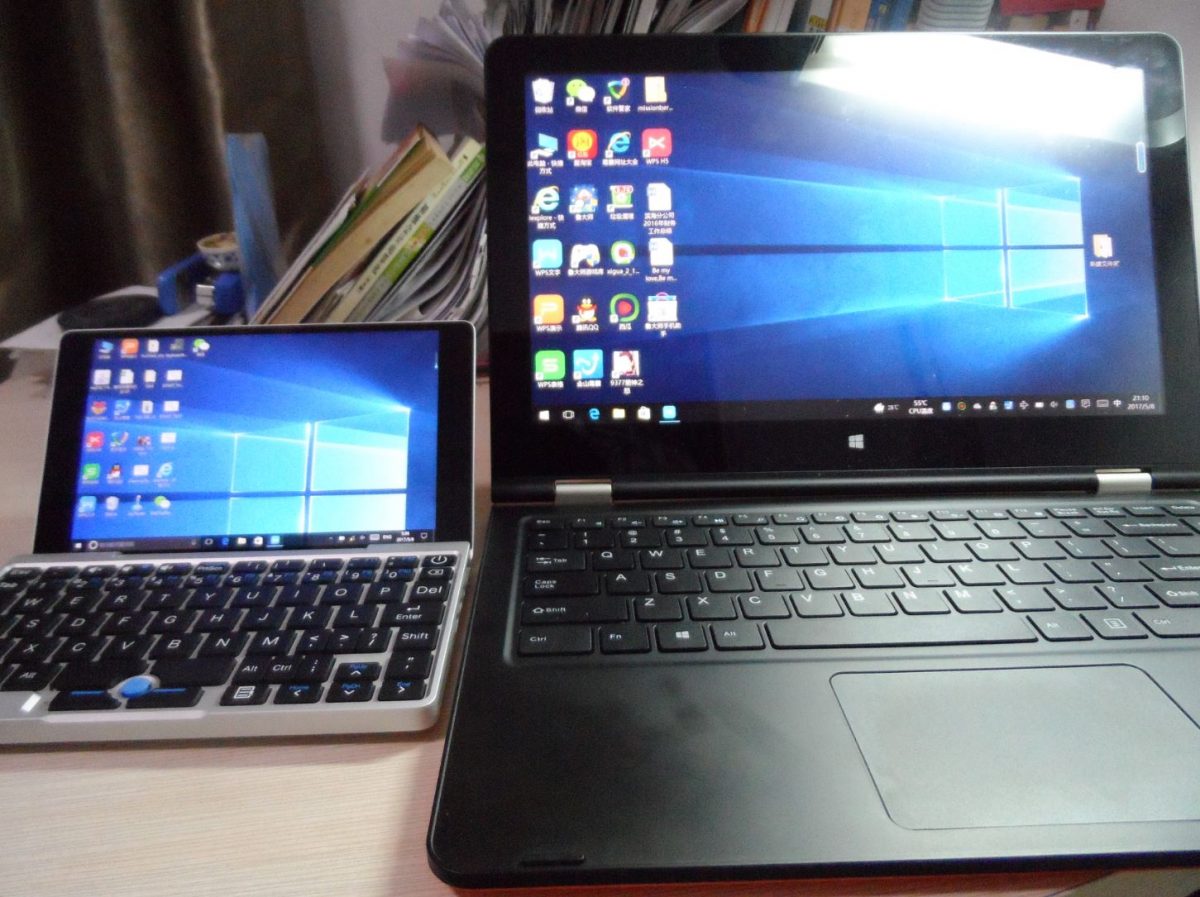 This is a 13.3" 2in1 tablet which has a size of a normal notebook, we can just regard it as a notebook.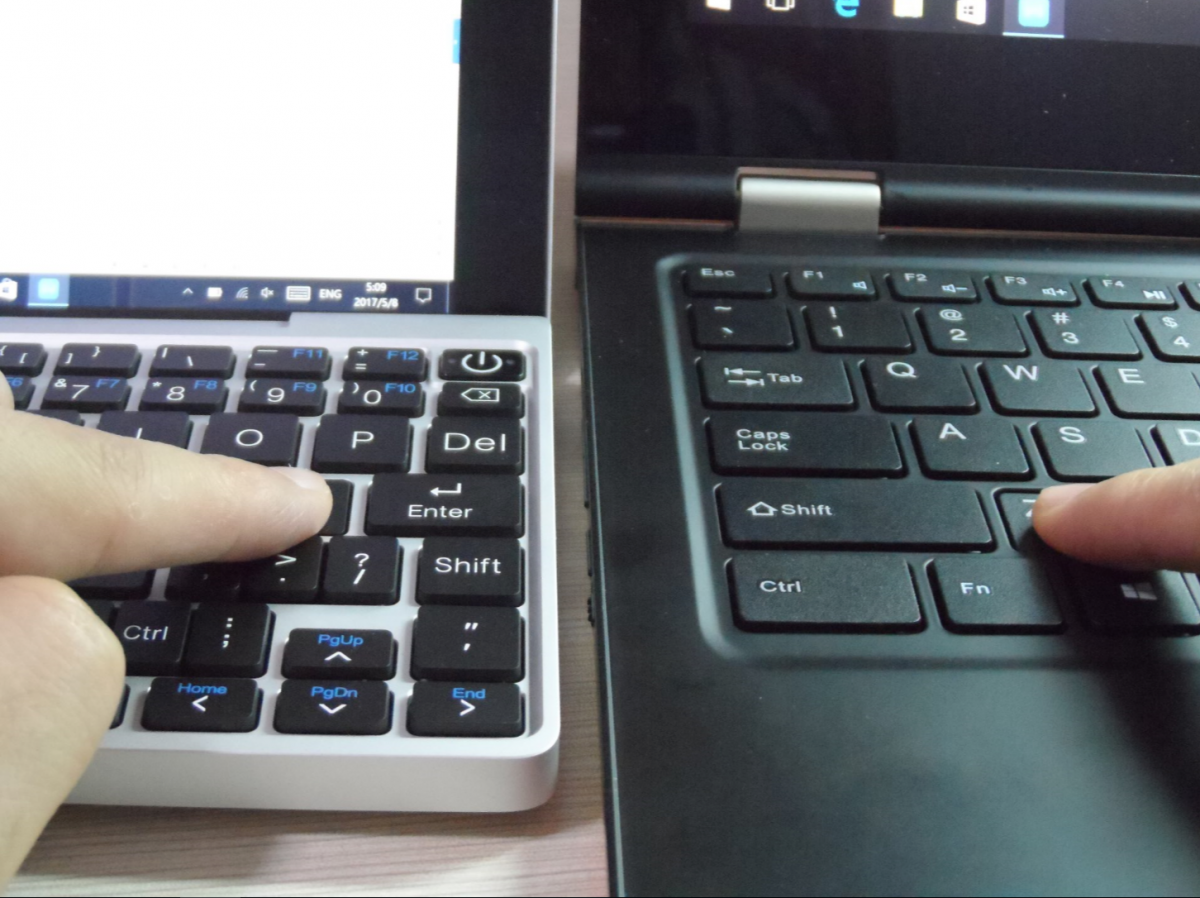 From the close-up photo shoot we can see the depth of the both keyboard buttons are the same.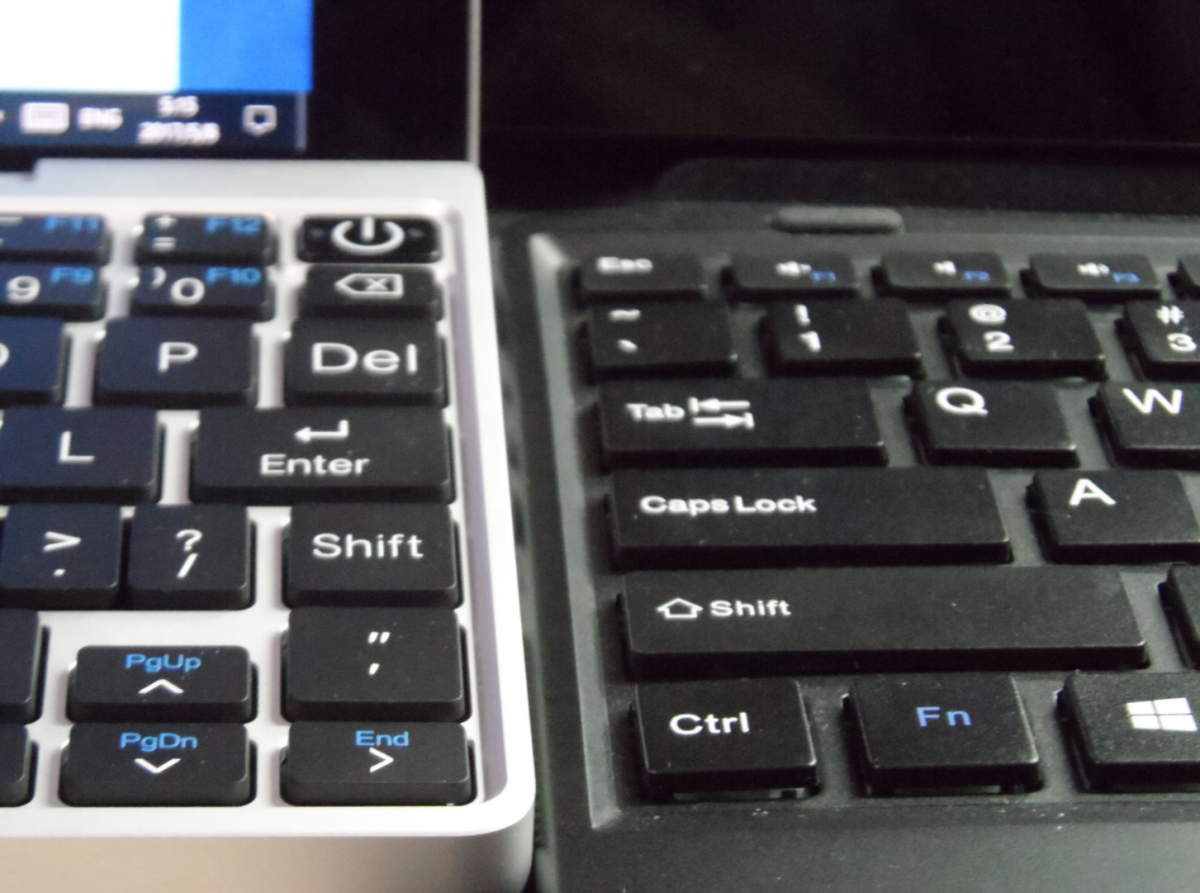 Look closely, even though the whole board of this 10.8" is bigger than that on Pocket, but some of the button size can be smaller. This can cause some unavoidable typo (mistyping).
I found a bluetooth keyboard which share almost the same size as Pocket 7, here's the photo of both laptops.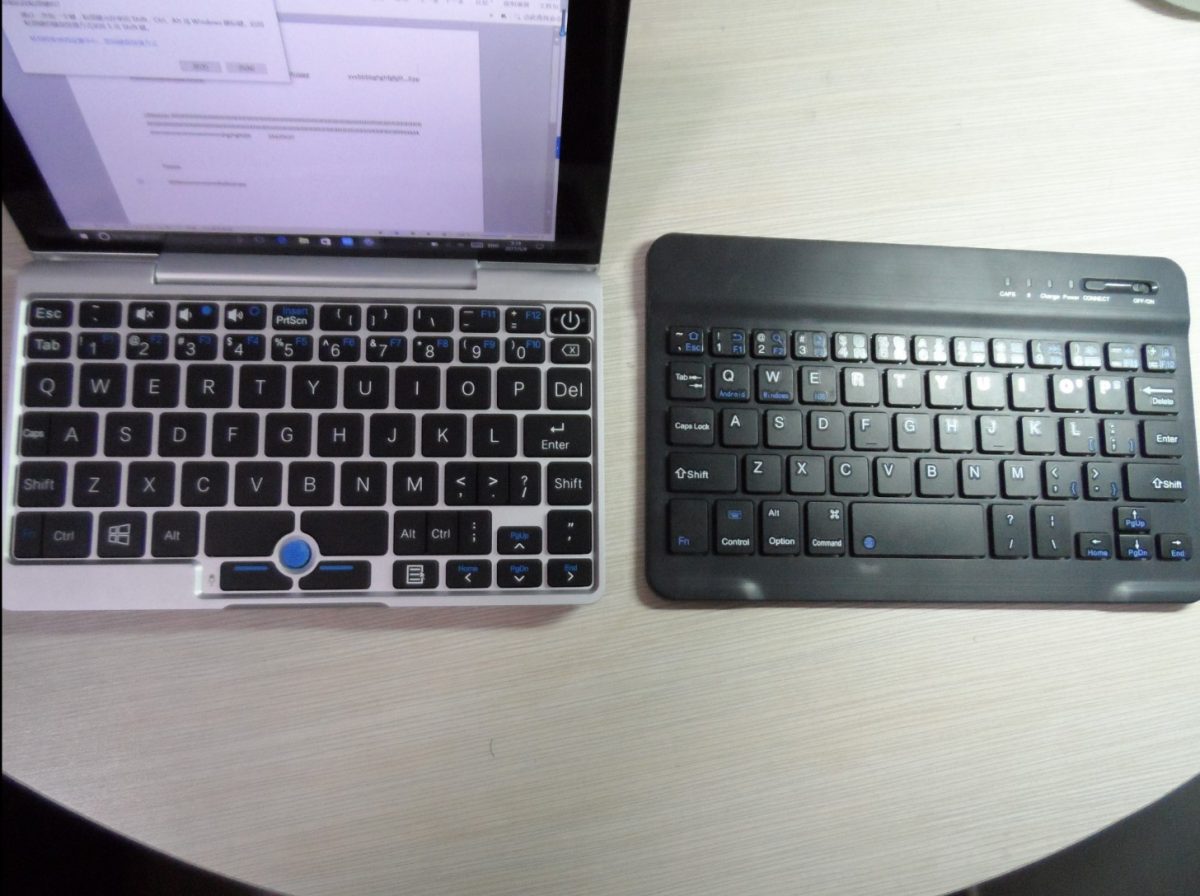 Obviously the size of the keyboard button on the Bluetooth keyboard is smaller.
More detailed look of the Pocket keyboard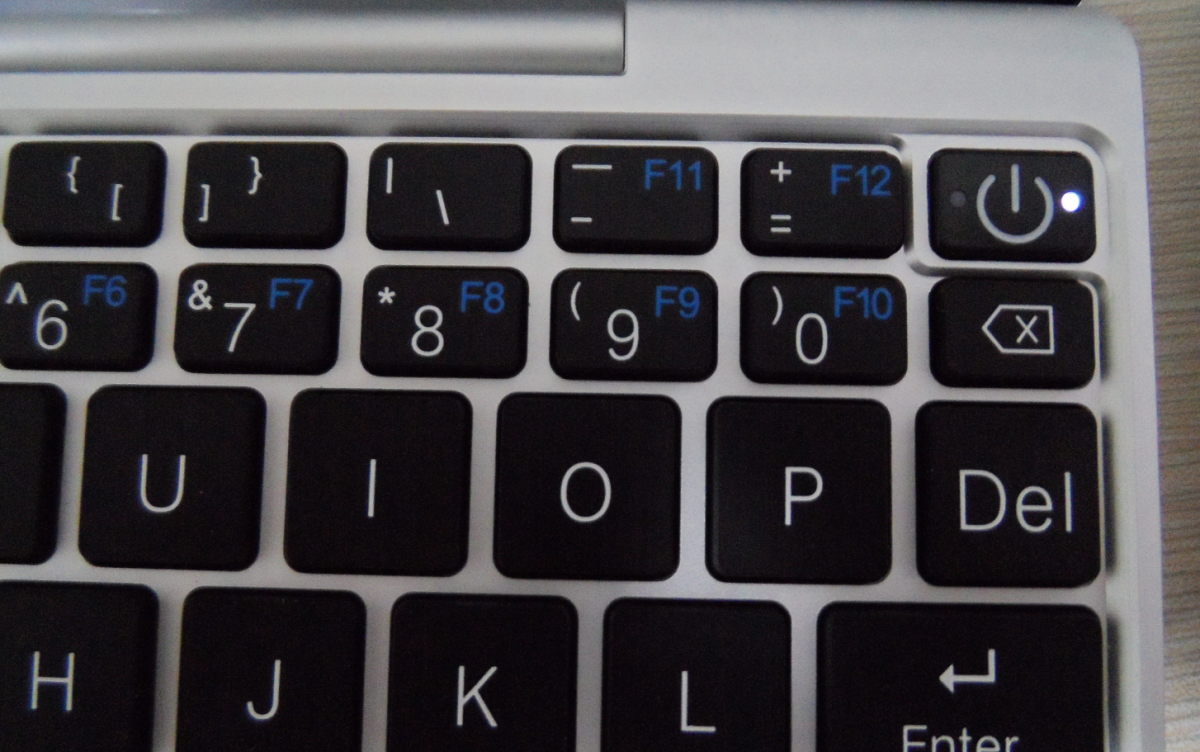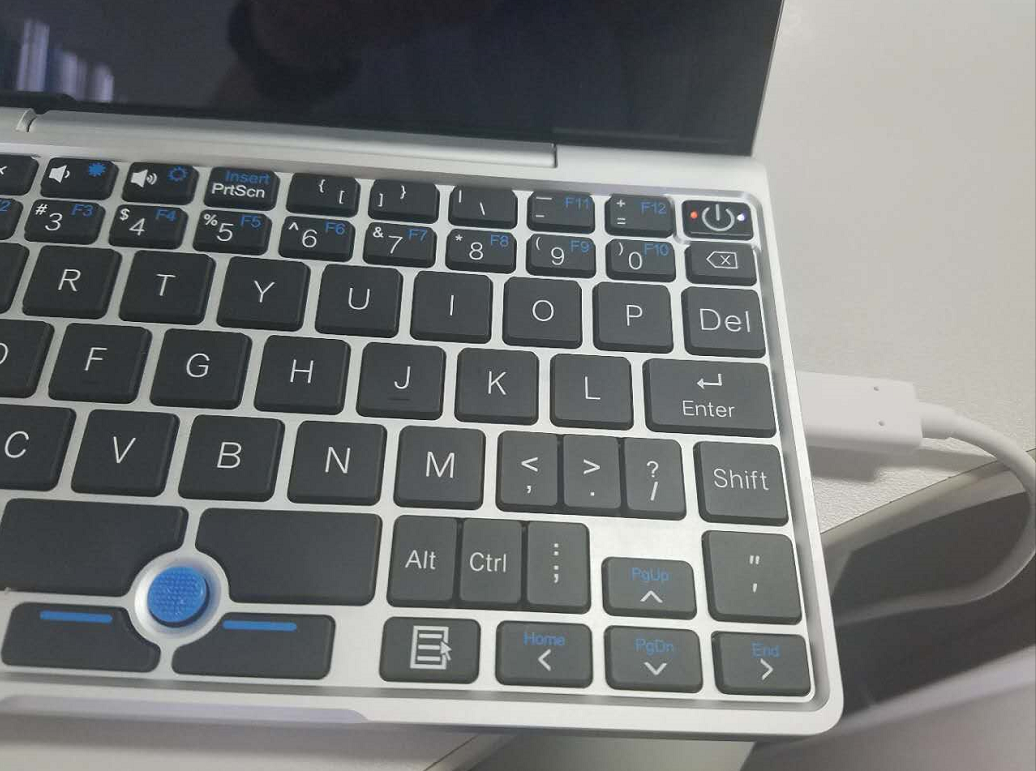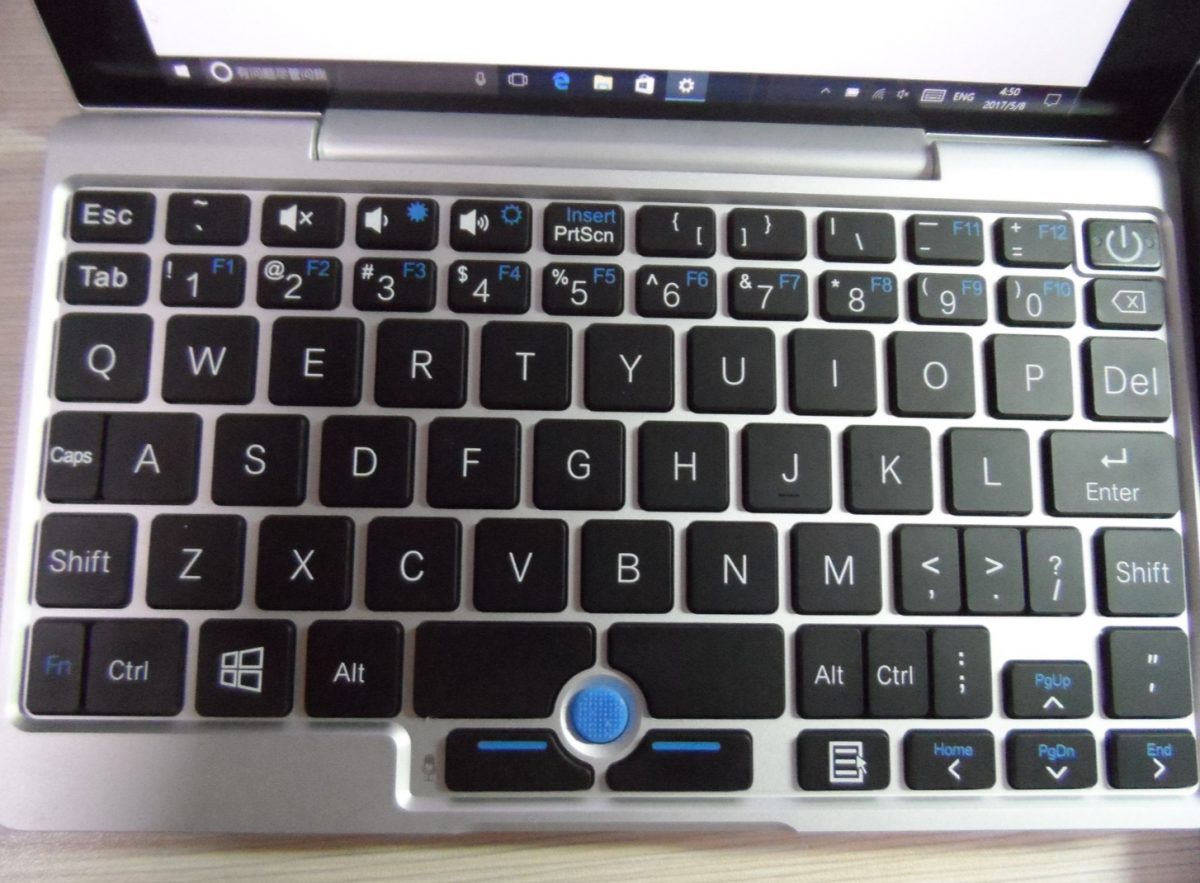 Isn`t it fascinating? Grab it at www.geekbuying.com !