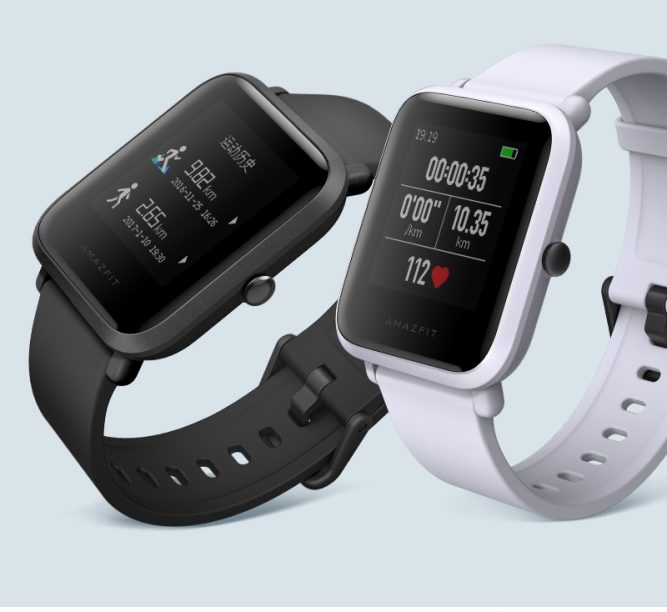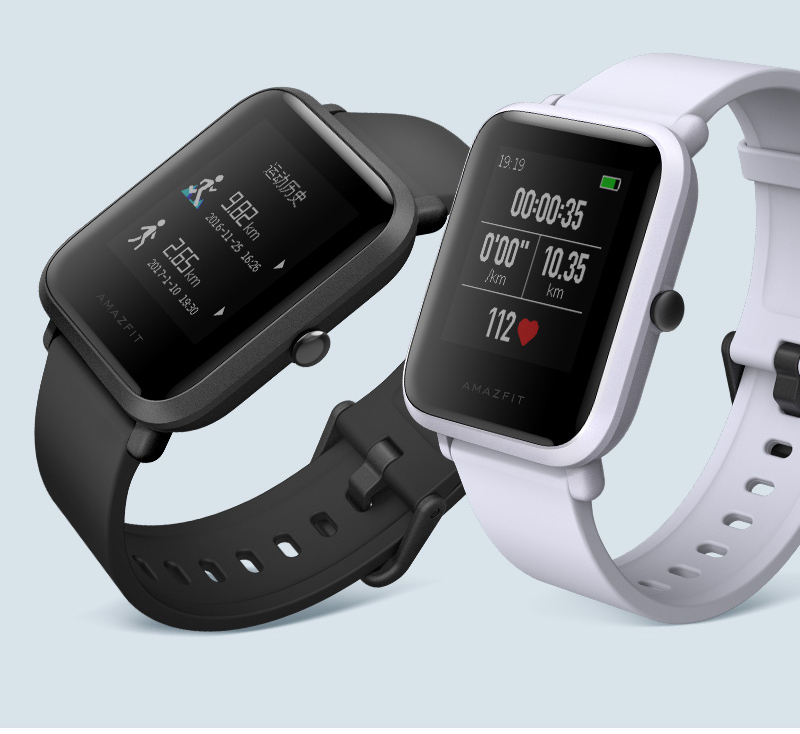 On the early evening of July 4th, Wang Huang, the CEO and founder of Huami Technology announces on the internet to launches their new smartwatch - Amazfit Bip Lite. Compare to the most smartwatches in the market you can find, this is comparably lighter and thinner than the most, which weighs only 32g. Once fully-charged can provide more than 45 days of battery endurance, and a 4-months standby time when it's set on standby mode. There are 4 colors of appearance for you to choose as well. After July 4th the items will be available on JD, T-mall Amazfit Store and its official site.

Up to 45 Days of Battery Life and 4 Months of Standby Time
Huami technology is famous for its battery endurance and standby time (Xiaomi Mi Band or Huami Sports Watch). The new Amazfit smartwatch hasn't been disappointing either. The watch is equipped with Lithium Polymer battery which support the capacity of 190mAh. The endurance is descent even on the advertisement it says "No charger needed". With the brightness set to 10%, running 30 minutes a week and receiving around 100 notifications a day; the battery can last up to 45 days. If showing time and monitoring your sleep are all you need from this watch, then the watch can last 4 months at most. If you turn on the GPS tracking, it can last 22 hours. So, go do exercise and leave your power bank behind!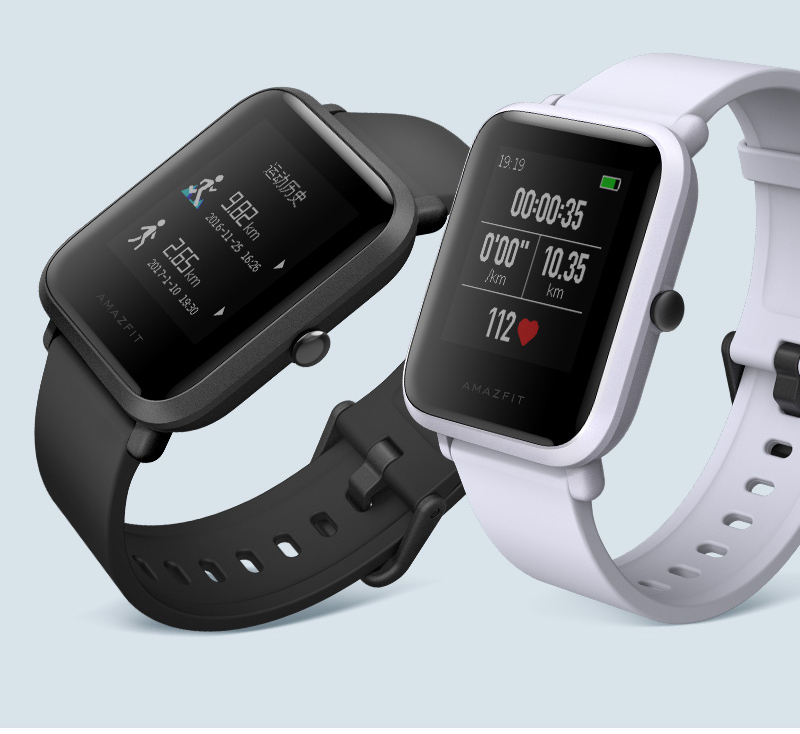 It's so tiny that it weighs only 32g
The main part of the new Amazfit Bip is only 18g and 32g together with its straps. The 1.28" AF coated screen is made with Gorilla Glass3 – altogther make the watch more user-friendly for the sports lover. It can satisfy all your requirements when doing sports.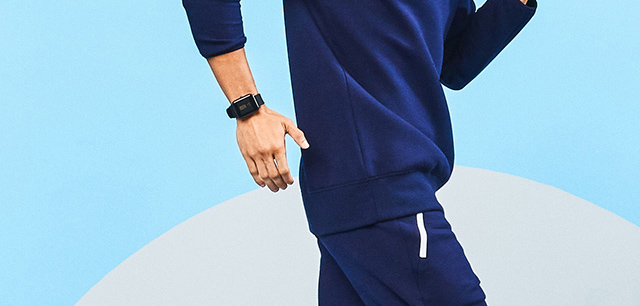 Dual mode positioning and 4 sports modes
The Amazfit's built-in Sony 28nm low-power consumption chip adopts GPS+GLONASS dual mode positioning function. It can keep track of your movement and locate your position with precise statistics. Other than this, the watch supports modes of indoor running, outdoor running, biking and jogging. You can record your exercise status anytime anywhere. Under the different modes you can check your exercise time, speed and heart rate etc.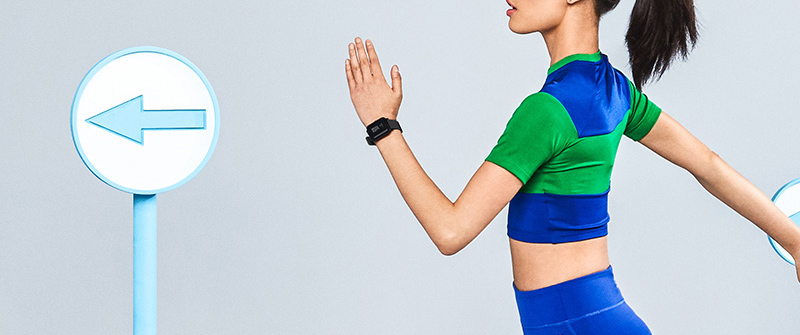 Multiple censors
The watch may look tiny, but there's more functions for you to explore: Dynamic Heart Rate; raise wrist to lighten up screen; reflecting screens (when it's exposed to the sunlight the screen will become brighter and clearer); air pressure; compass; IP68 water resistant and anti-dust.
Smartphone notification
Amazfit Bip smartwatch follow its old model tradition which includes the functions like call reminder, vibration alarm and sedentary reminder. You can view your whatsapp, SMS and Facebook Messenger messages on the watch too, no need to take our smartphone.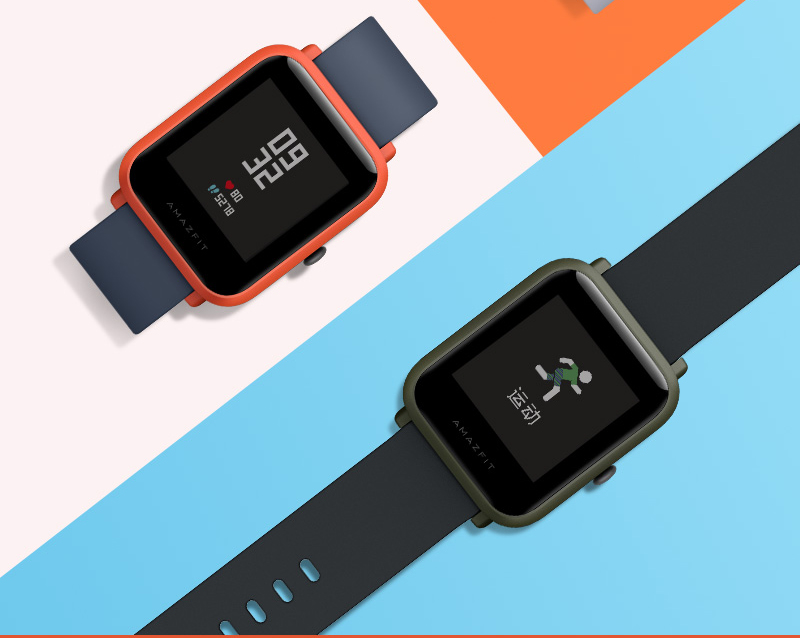 Four different colors band strap
There are four colors in store for you to choose before purchasing — black, gray, green and orange. More interchangeable strap with patterns will be in store soon.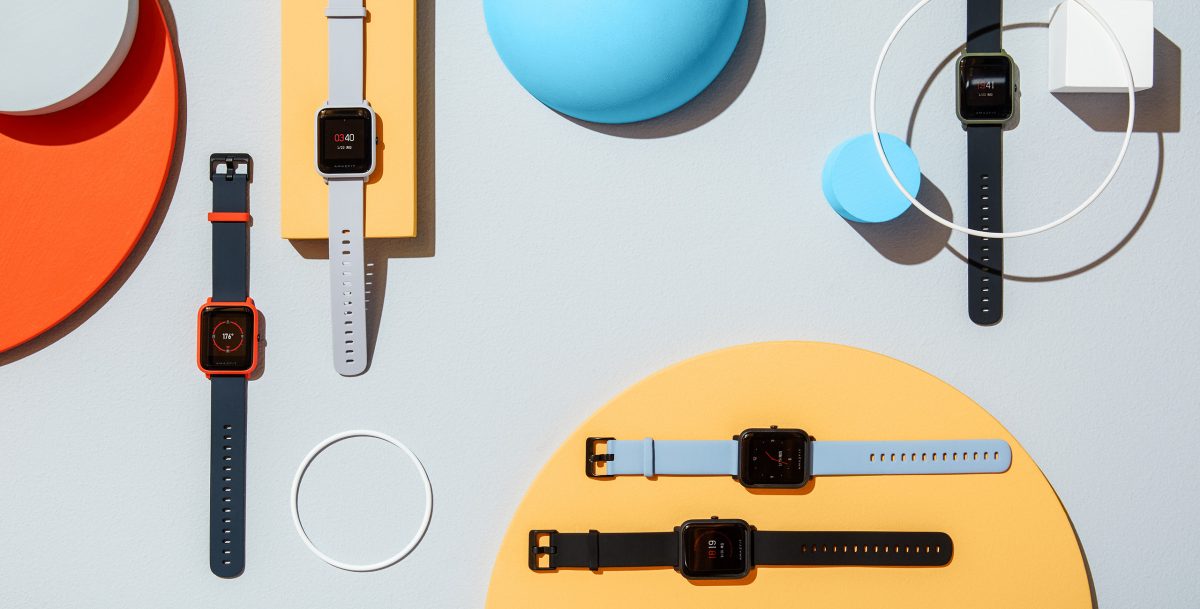 Click here to pre-order/buy your Amazfit