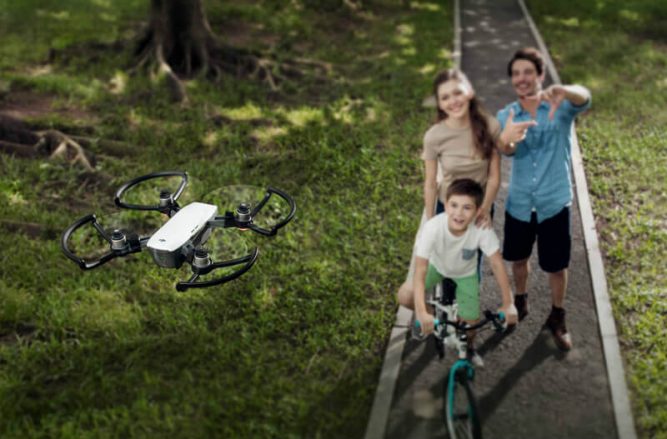 DJI Spark, DJI's smallest and cheapest drone, has been officially announced on May 25. The drone is about the size of a soda can and it's half the price of the company's high-end Mavic Pro, yet it is still packed with tons of smart features!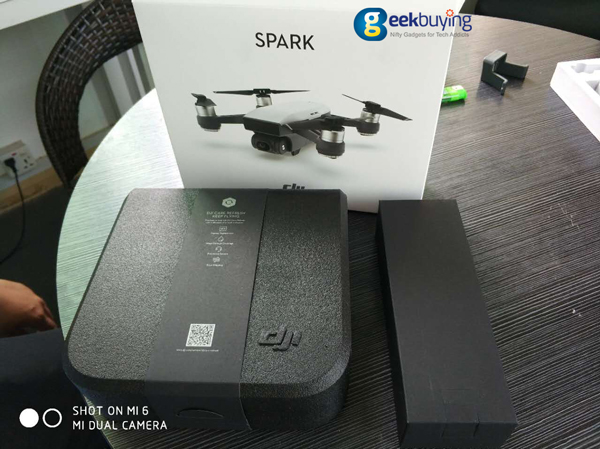 The drone comes with a very convenient carrying case that's molded to fit the Spark perfectly, propellers and all.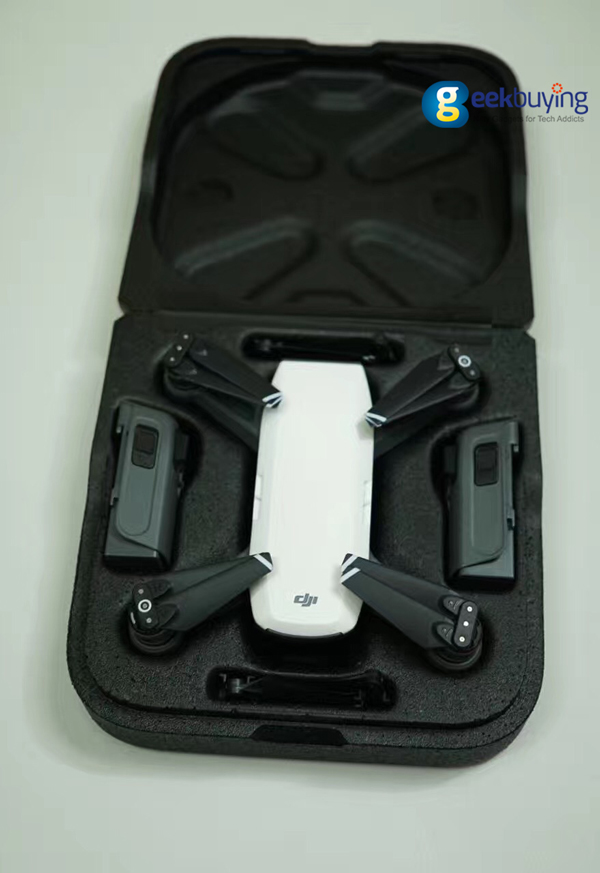 The drone measures only 143*143*55mm with 170mm wheelbase and weighs only 300g. The mini drone is something you can easily stuff into any bag or even hang off the back of your belt.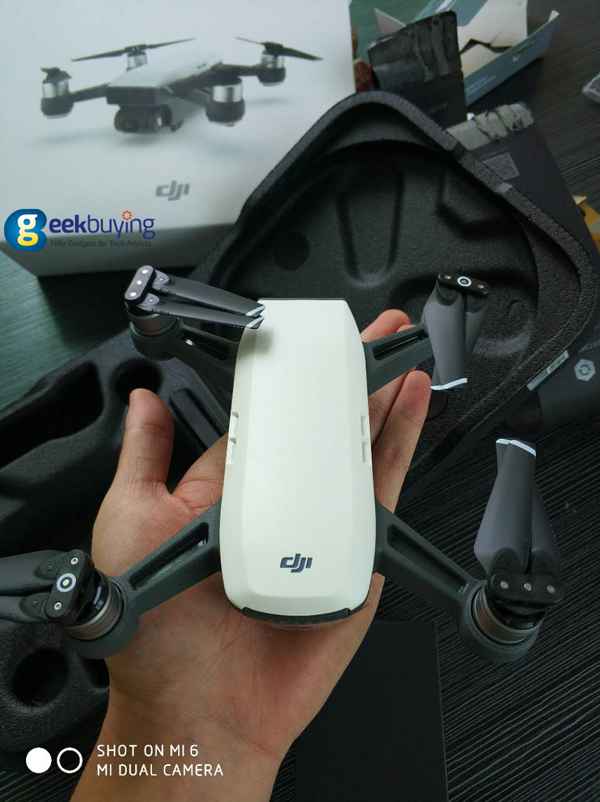 Like Mavic pro, the Spark also uses quick releasing propellers. Also, the propellers themselves are foldable. This means after removal you're able to fold them up for easy storage. You don't even have to worry about them bending or breaking.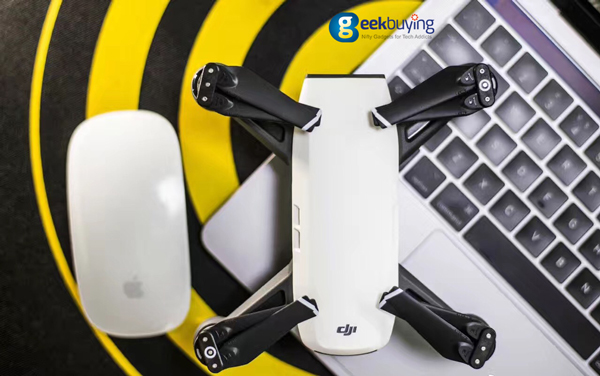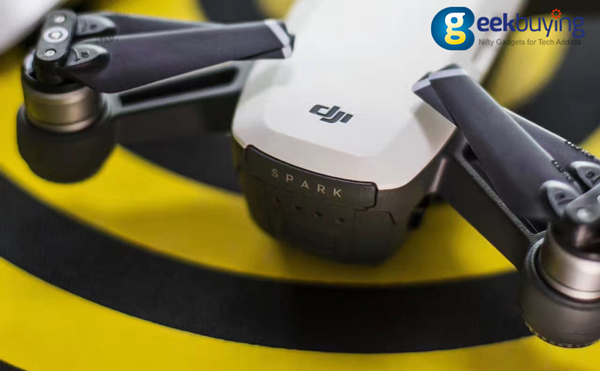 It uses microSD memory to store images and video. A removable 1480mAh battery promises 16 minutes of flight time per charge. There's a micro USB port, so you can plug the Spark into a portable battery pack or your laptop to recharge its battery.


The main camera is equipped with a 12-megapixel 1/2.3-inch CMOS sensor that can capture Full HD video at 30p and 3968×2976 resolution images. In front of the digital sensor is a 25mm lens (35mm equivalent) that captures an effective 81.9-degree field-of-view.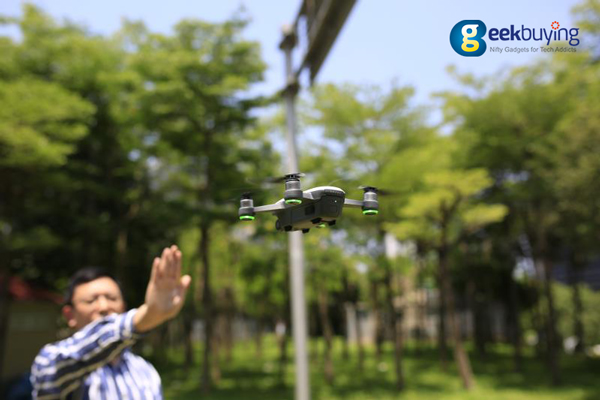 The coolest Spark feature is its gesture-controlled flight mode, allowing you to send the drone overhead to take an aerial photo of you and your buds with just simple hand movements. This feature makes the Spark DJI's most beginner-friendly model to date.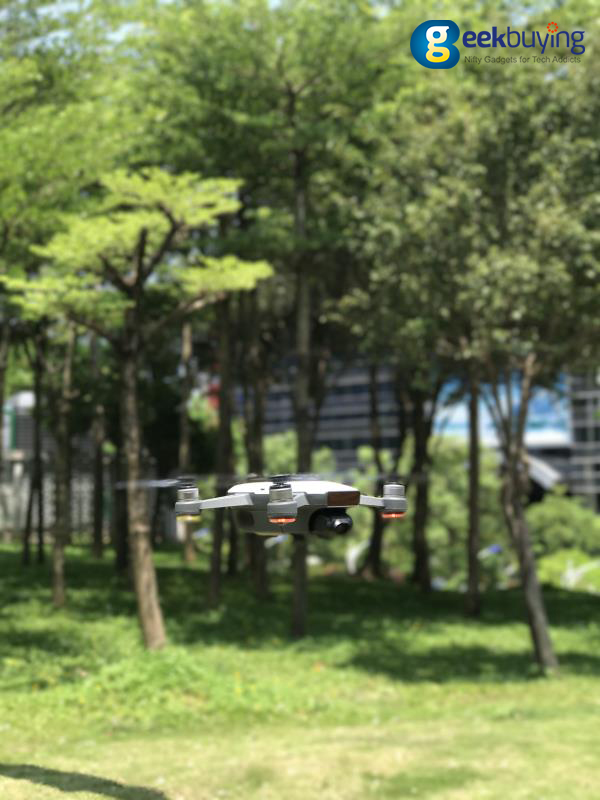 DJI has also included smart shooting modes, like Active Track. ActiveTrack will auto-follow your subject and keep them in camera frame. TapFly to automatically navigate to preset points. There are other smart shooting modes as well. QuickShots, a series of pre-determined, dramatic action shots, let you command the Spark with one tap in an app.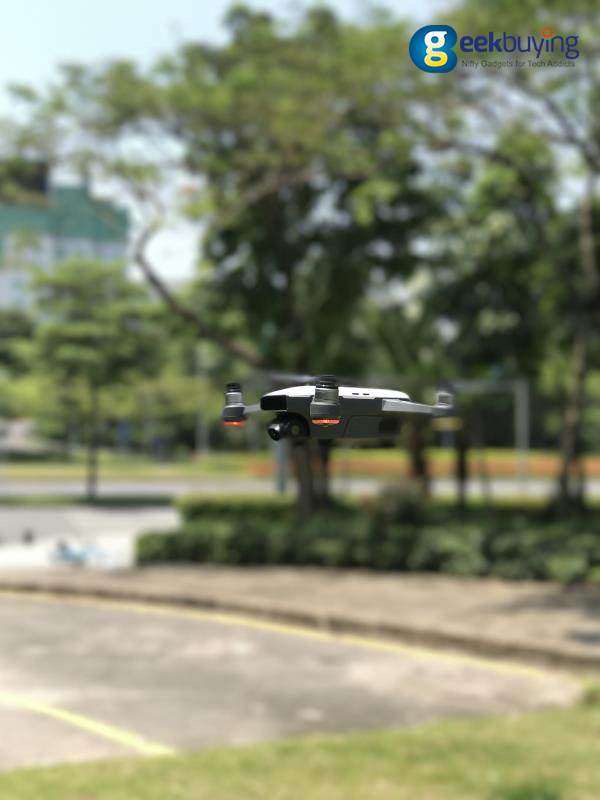 Other photos: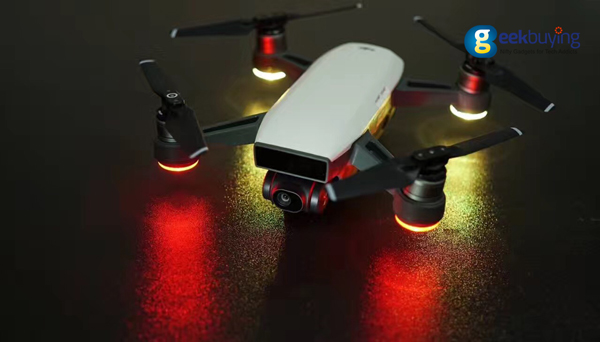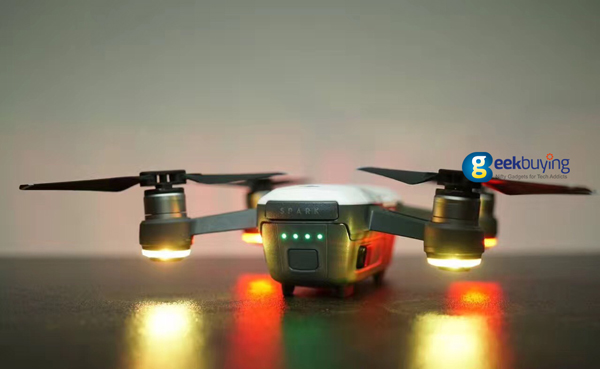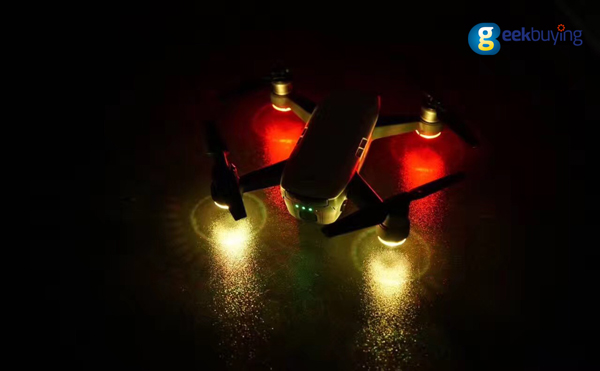 All in all, the Spark is super cool drone with intuitive gesture controls, a compact frame and low-price enough to compete with other affordable quadcopters. The Spark starting at $499. If you want to spend a little more than that, DJI also has a "Fly More" bundle, which includes the Spark itself, a set of propellers a charging box and the analog remote control.
Click to buy:
DJI Spark
DJI Spark Fly More Combo