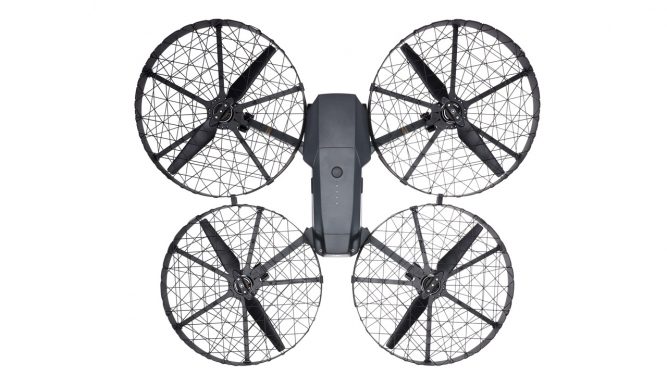 Recently, DJI has released a set of Mavic Pro accessories, among which Mavic propeller cage attracts our attention. Its high price tag really keeps us wondering what it can do. Now, let's take a look at Mavic propeller cage.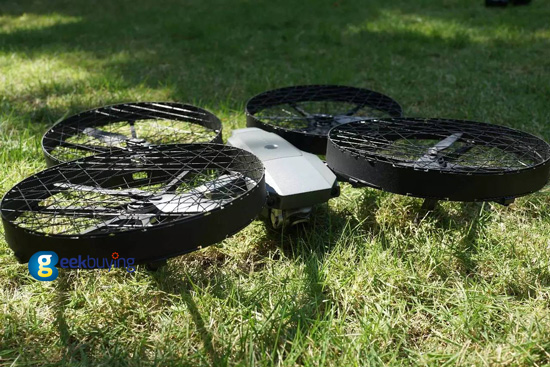 The Mavic propeller cage can completely wrap around the propellers, protecting the props against tree branches and other unintended obstacles.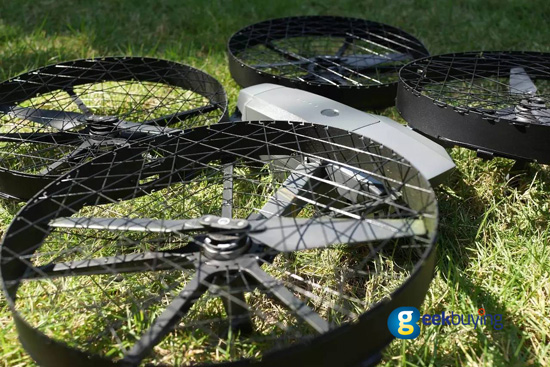 The outer ring is made from carbon fiber materials and has been smoothed and painting. The carbon fiber material is a kind of material with high specific strength and high specific rigidity.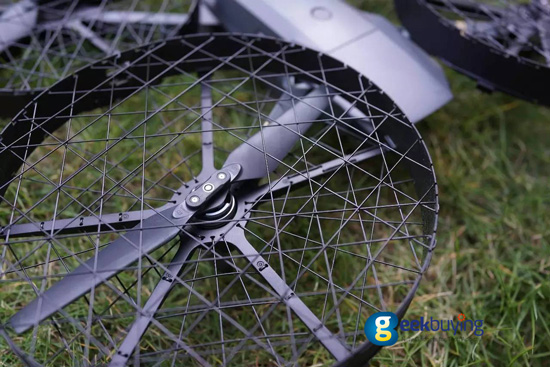 If it's your first time installing propeller guards, we suggest you read user manual.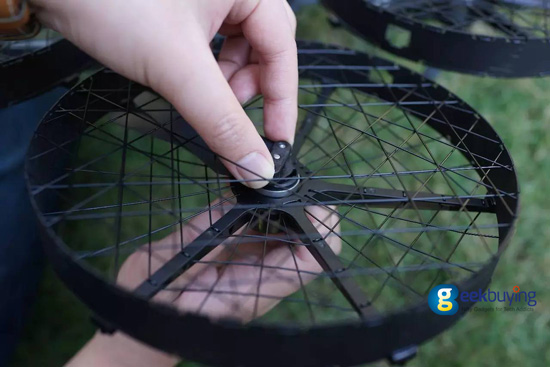 After the installation, the Mavic pro looks like a future spaceship.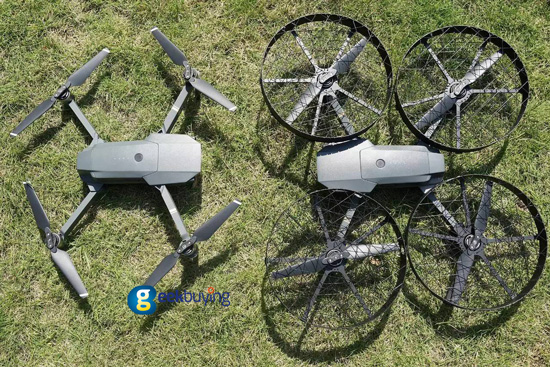 Let's look at its performance.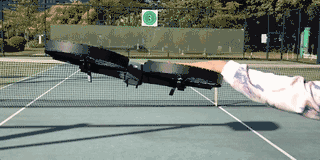 The Mavic remains stable when pressing the Mavic directly. The propeller cage is completely isolates the propellers from people. This essentially allows you to fly in close proximity to people.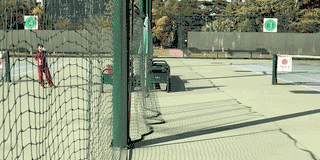 Now,let's look at the Mavic active crash test! Taking the Mavic into forest and let it hit the tree. The Mavic remains hovering after hitting the tree. This allows drone operator to change the direction of the Mavic promptly.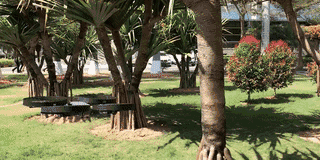 Additionally, the Mavic Pro will not fall to the ground after hitting a ceiling, thanks to the propeller cage.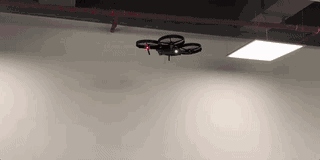 In conclusion,the propeller cage is ideal for novice operators, those learning to master their flying skills and those want to fly indoors or fly in the forest.
Click here to buy: DJI Mavic Pro Propeller Cage