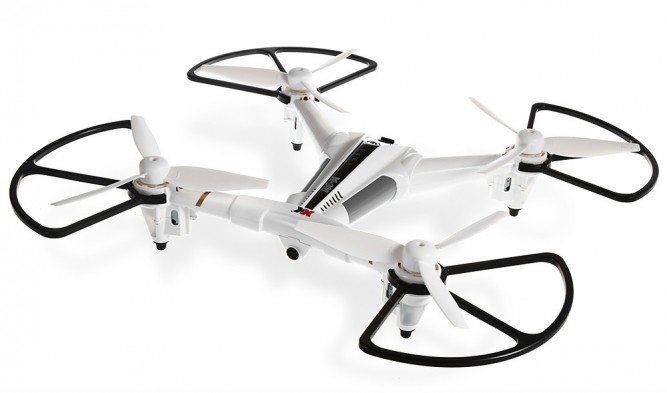 Following the success of the XK X380 and XK X252, XK Innovations announces a new drone XK X300. It has two versions. The XK X300F comes with 5.8G FPV and the XK X300W with Wi-Fi FPV. The XK X300F is a new feature of the four-axis aircraft, with air pressure high optical positioning of the new technology, the optical positioning and flight control the perfect combination, the aircraft can altitude control and positioning even indoor and without GPS. High-efficiency power combination, strong power, and long flight time. And can carry 5.8GHz image transmission and 2.4GHz WiFi image transmission. Dynamic design of mobile phone APP, with the new technology and flight control, even beginners can easily grasp.
Features
-5.8G 720P HD Camera FPV
-Altitude Hold Mode
-Optical Flow Positioning System
-One Key to Take off & Land
-050 iron-core Brushed motor
-Failsafe Mode
-Low-voltage Protection
-Powerful Propulsion System
Front View
The design of the XK X300 is very similar with its predecessor's (XK X252). It is well built with durable plastic, which is sturdy enough to survive crashes.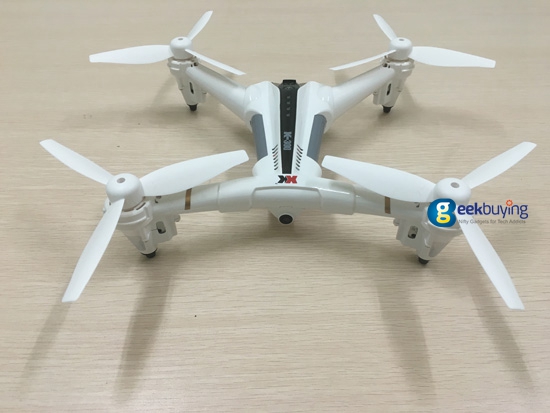 Side View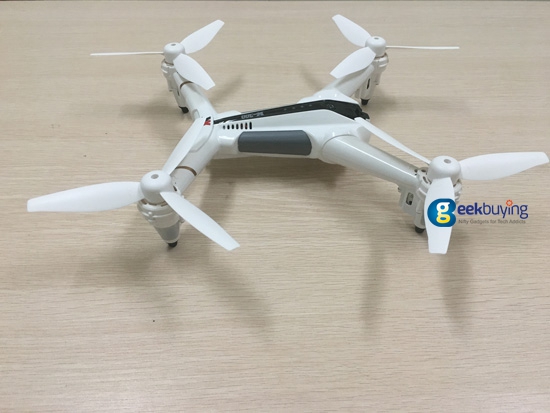 Rear View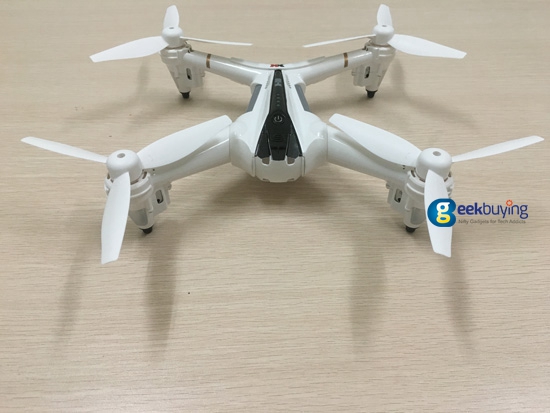 Upper View
There are power button and indicators on top of the drone.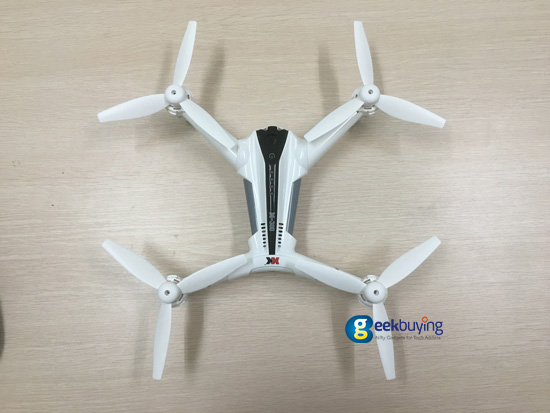 Bottom View
The optical flow sensor is located at the bottom of the XK X300 ensures the XK X300 can maintain at the desired height even flying at less than 8m above the ground outdoors. This feature will be definitely appreciated by first-time pilots. This feature truly sets the XK X300 apart from other drones in the same price and size range as this feature is normally found in larger and more expensive drones. If you are a beginner, you'll be definitely appreciated.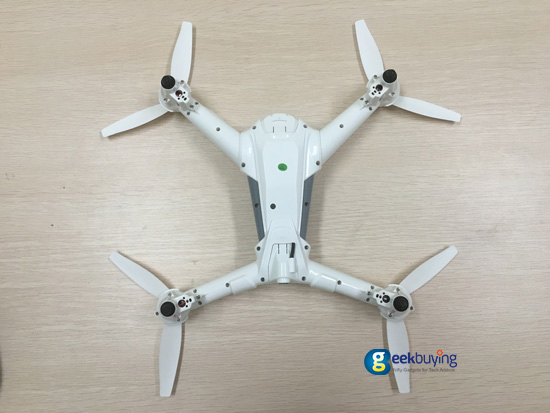 Product size & weight
Product size (L x W x H): 26.5 x 34 x 15cm
Wheelbase: 59.24mm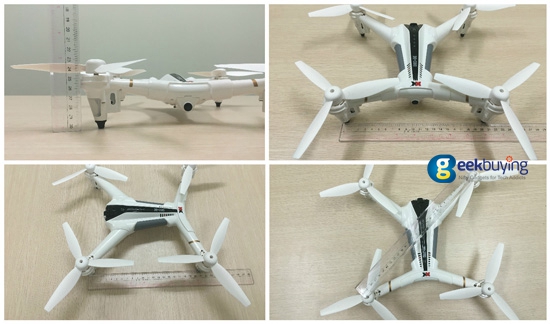 Product weight: 263.5g (without battery)
Takeoff weight: 374g (including battery)
Flying time: about 17 minutes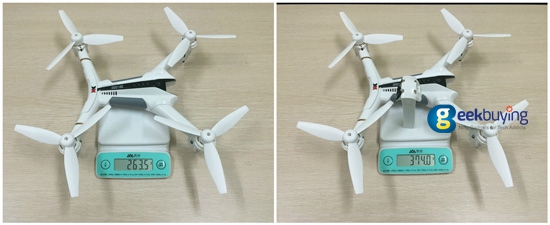 Motor
The 050 iron-core brushed motor generates tremendous thrust and brings the thrust to weight ratio to 5.5:1.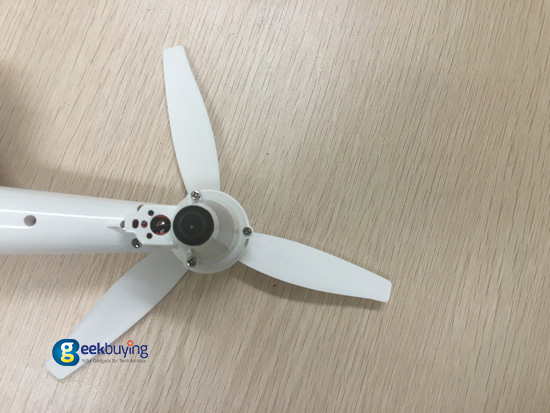 Propeller
Battery
The XK X300 is powered by plug-in 2S 7.4V 2000mAh Lipo battery. This gives about roughly 17 minutes of flying time.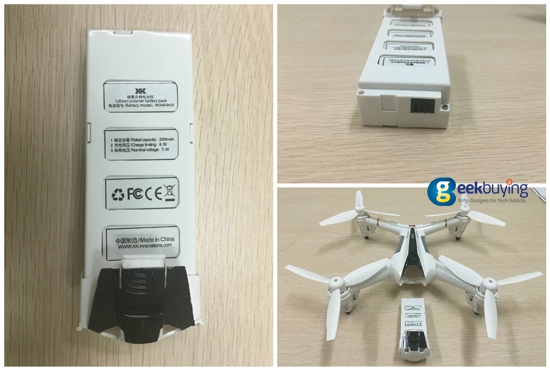 Battery weight: 110.9g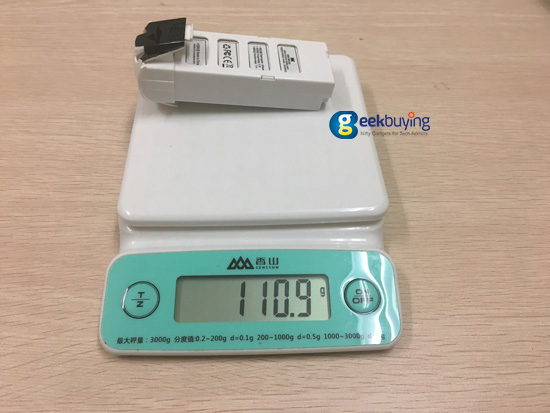 Charger
Input: 100-240V ~ 50/60Hz
Output: 10V/800mA
The charging time is approximately 150 minutes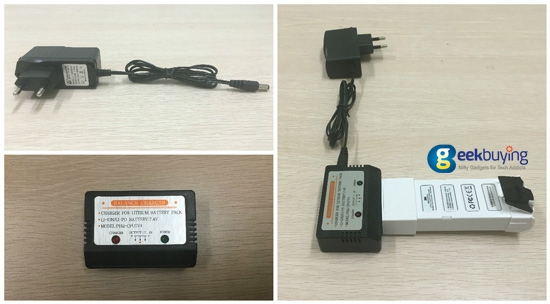 Camera
The HD WiFi camera has the 140-degree FOV lens, which offers you the desirable panorama. You can enjoy the fascinating FPV at 80 – 120m away from the UAV.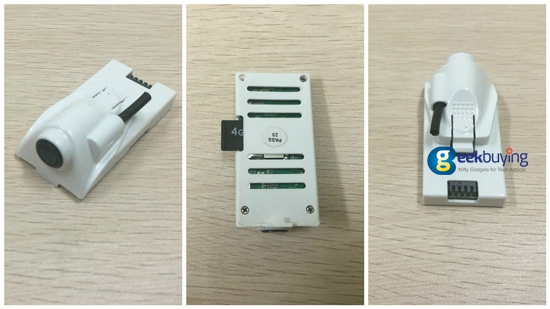 Plug-in camera module with Micro SD card slot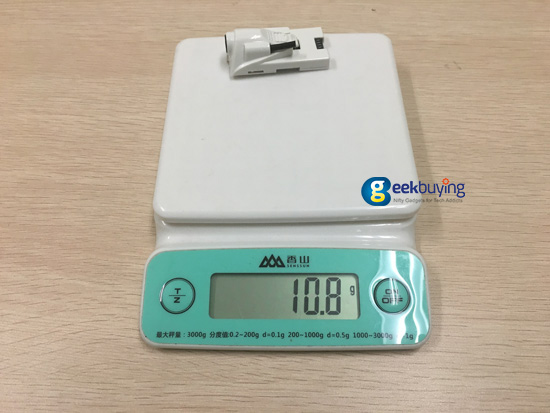 Camera weight: 10.8g
Transmitter
The XK X300 uses 5.8GHz communication transfer system, with 4.3 inch HD big screen, transfer distance is more than 200 meters, strong performance in anti-interference. Without any delay in transferring videos and with good steady. It support 8 frequency, this enables you to fly in complex electronic interference.


The transmitter is powered by 6 X 1.5V AA battery.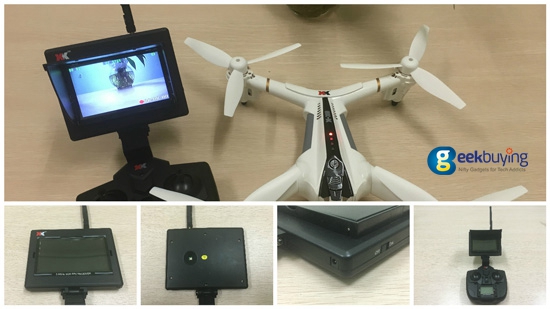 The 4.3 inch HD display allows you to view video playback.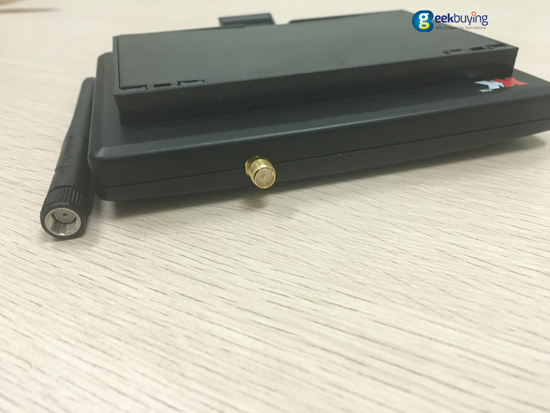 5.8G 2dBi Antenna
Led lights
With its well-designed LED lights (blue in front and green at the rear), The XK X300 is not only looks great in the air, but also doing a good job in visually helping you with the drone's orientation.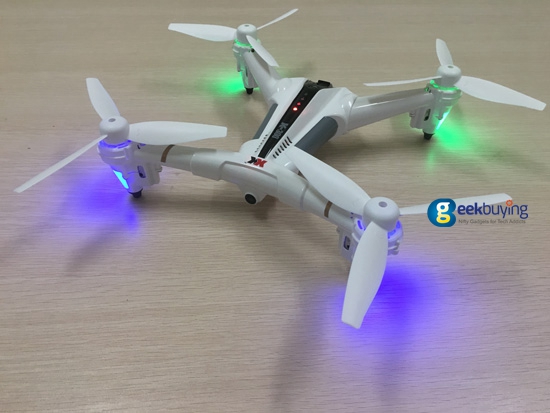 1 X XK X300 RC Quacopter(With 720P Camera)
1 X Transmitter
1 X 2S 7.4V 2000mAh 20C Li-po Battery
1 X FPV Monitor
1 X Charger(Li-po Battery)
1 X USB Charger(Monitor)
4 X Propeller
4 X Protective cover
1 X screwdriver
1 X Card reader
1 X 4GB TF Card
1 X English Manual
The XK X300F is the ideal quadcopter for both beginners and intermediate. You can use it either for racing or for taking pictures from above.