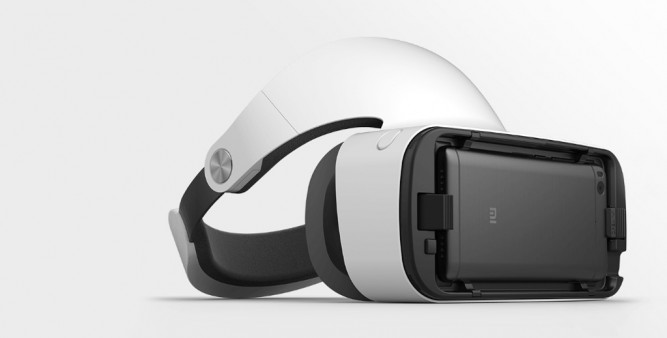 Xiaomi Mi VR Headset is Xiaomi's second VR product after Mi VR Play and was introduced at the beginning of November 2016. And it is also the first official High-End Mobile VR Device launched by Xiaomi. Today, we're sharing you the unboxing review of the Xiaomi Mi VR Headset.
Packaging
The product comes in a big white box with Xiaomi Mi logo on it. In the box, you can find 1*VR Headset, 1*Remote, 2*AAA Batteries, 1*Warranty card and 1*Manual.

Design
It adopts integrated design and looks compact and smooth. The headset surfaces that come in contact with skin are made of soft velvet material, which is comfortable while wearing. The gadget measures 295×200×156 mm. It weighs only 408 grams alone. Putting it on does not bring discomfort as it is nicely balanced and disperses weight load accurately.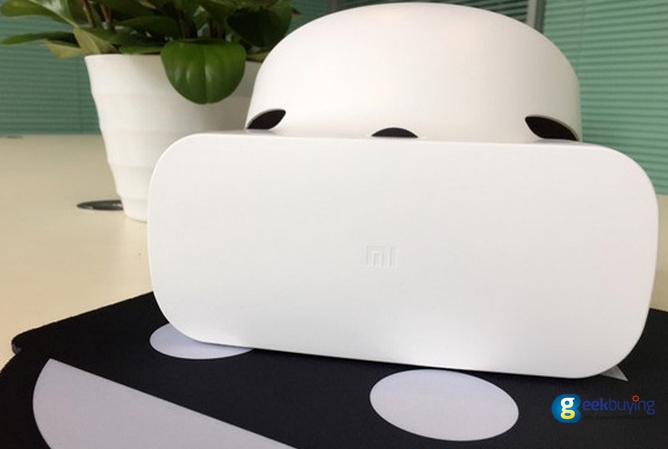 The Mi VR headset can support the head circumference of 525mm to 630mm, which can be adjusted to fit any head shape with a help of a strap. It does not loosen for glasses to slide around on the head, allowing to dive into the VR virtual world even deeper.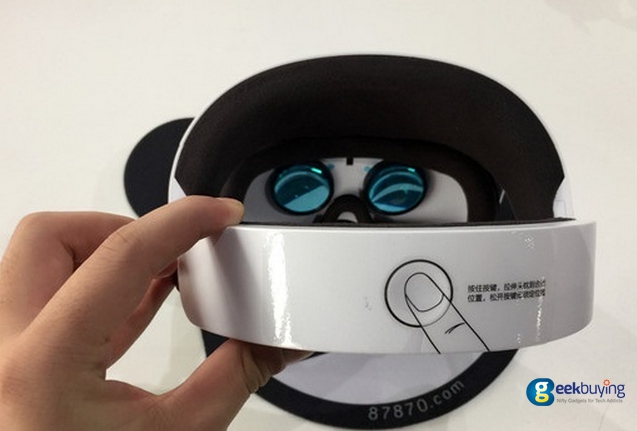 There's USB Type-C port on the left side of the headset. Currently, Xiaomi Mi VR Headset only supports Xiaomi 5, Xiaomi 5S, Xiaomi 5S Plus and Xiaomi Note 2.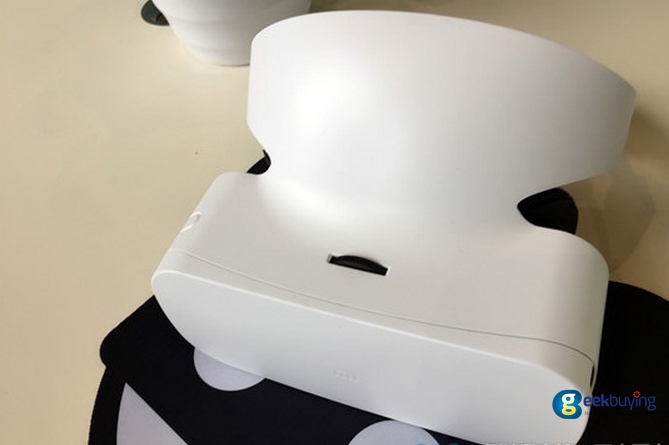 The Xiaomi Mi VR comes with an object distance adjustment wheel (myopia: max 600 degrees, hyperopia: max 200 degrees).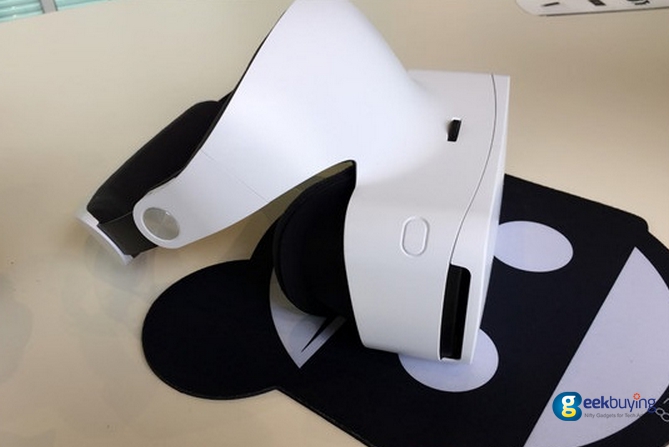 The headset supports 103 degree viewing angle and object distance adjusting suitable for 600 degree myopia and 200 degrees hyperopia.


The inside of Xiaomi Mi VR Glasses, where eyes, forehead and the back of the head go, is covered with a pleasant-to-touch and skin-friendly soft material. It absorbs perspiration and there will never be an unpleasant smell. Get active playing games and feel comfortable!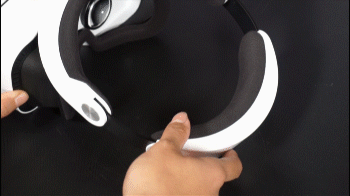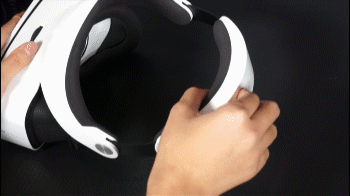 It does have built-in independent motion sensor which enhances ultra-low latency for superior performance. This would provide dizzy less user experience.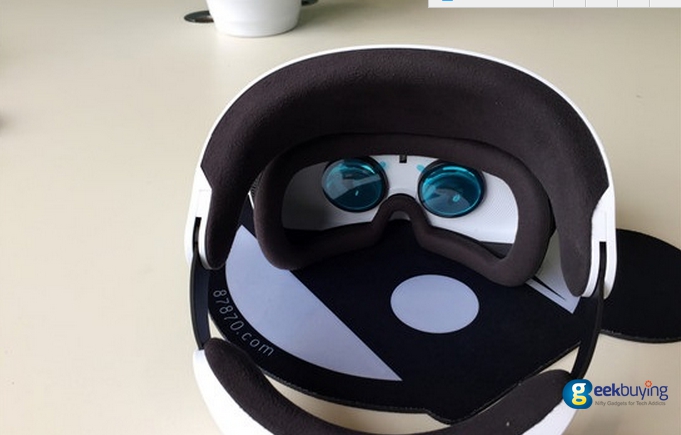 Mi VR Glasses are supplied with a somatosensory motion controller that lets user not just be an observer in VR virtual world, but also challenge it and develop hand movements control. With a help of a controller, the user can navigate a menu, simulate shooting, set direction in the game etc. Touch control is also supported.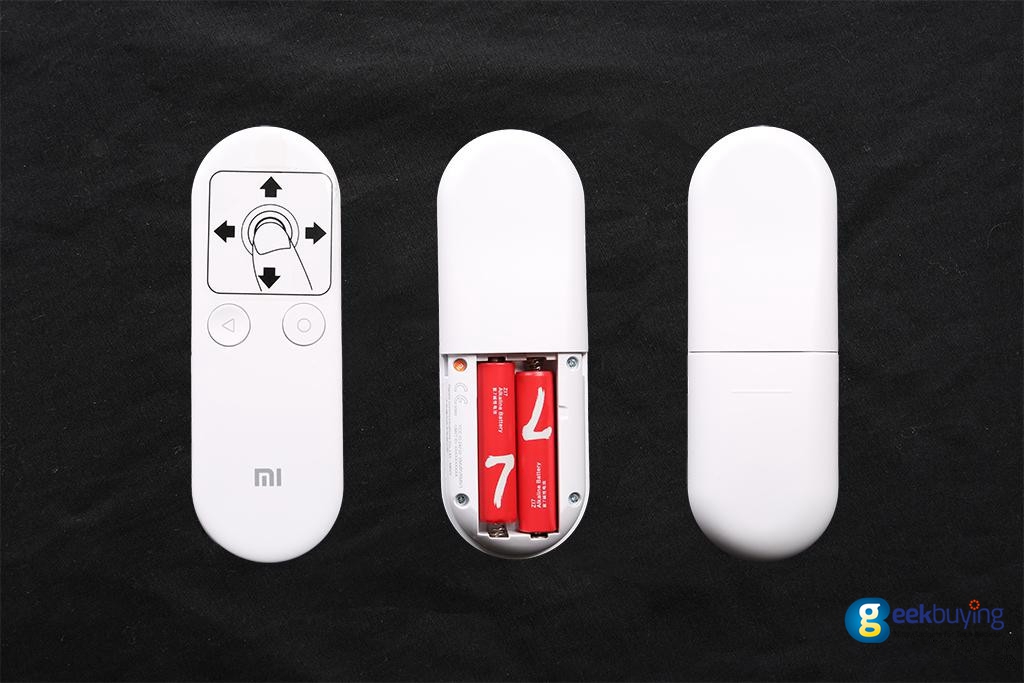 Due to low power consumption, the device can be used up to 60 hours and then fast-charged via USB Type-C port. Mi VR also incorporates Bluetooth 4.0 for a more qualitative connection with the headset.
APP Contents
To sweeten the deal, Xiaomi has also created its own MIUI VR store where MI VR users can download content. Currently, the platform has more than 500 panoramic videos and 30 VR apps. This library is expected to get expanded further as Xiaomi revealed that the store has now more than 200 registered developers.

There are many games app including adventure game, shooting game, casual game, action game, strategy game, simulation game.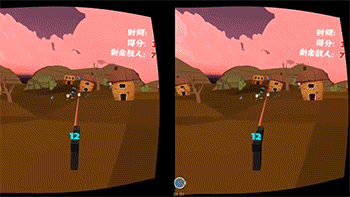 Conclusion
If you already own a Xiaomi phone, Xiaomi Mi VR headset is a decent introduction to the world of VR for a price that won't break the bank. It won't compare to the higher end VR headsets of the world but it's definitely better than Google cardboard or some of the horror titles available.