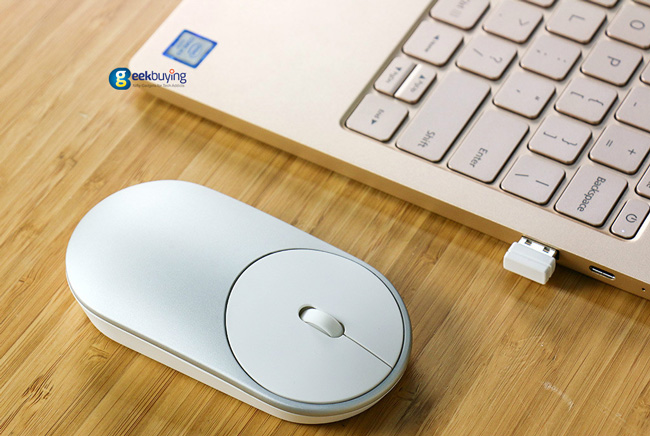 Xiaomi has announced the Mi Mouse on November 7th. It is a wireless laser mouse with dual-mode connectivity – Bluetooth 4.0 and 2.4GHz wireless – which allows it to be connected to two devices at the same time. A selector on the bottom of the mouse serves as the toggle for the feature. Today, we will share with you our unboxing review of Xiaomi portable mouse.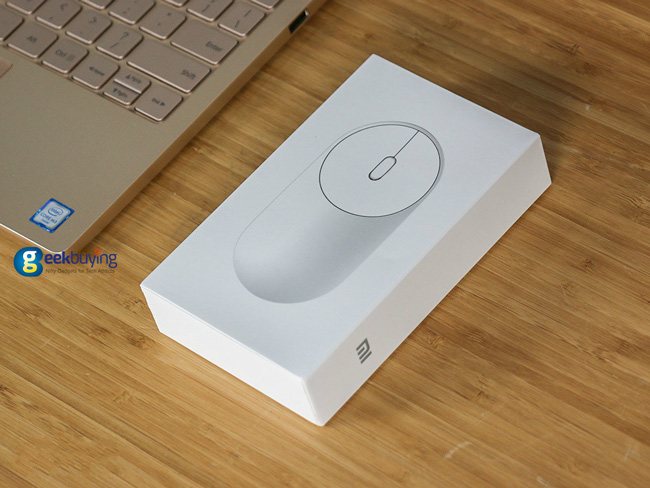 The packaging style of Xiaomi portable mouse is very compact.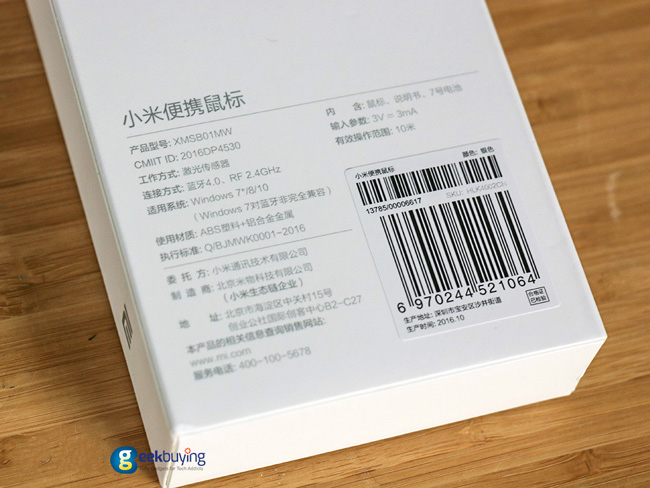 You can find detailed information about Xiaomi mouse on the back of the box.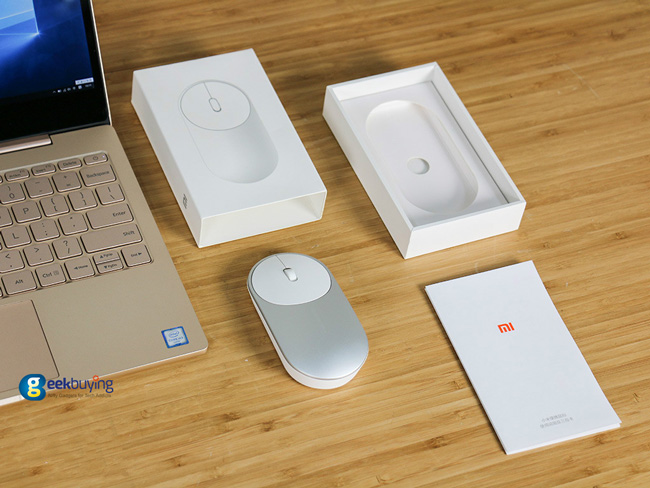 Package contents: 1 x Xiaomi Mouse, 1 x User Manual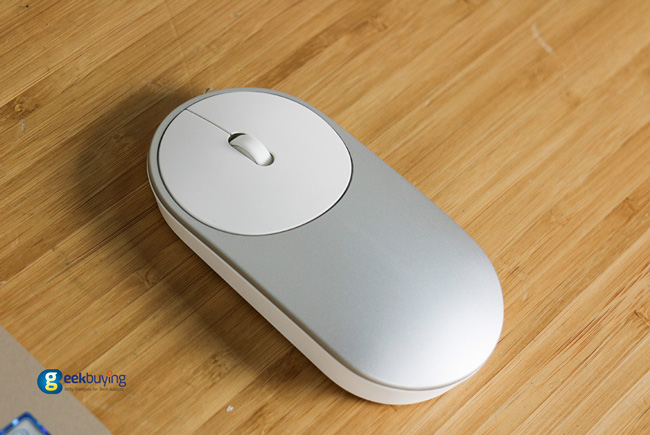 The Xiaomi Mouse is simple and elegant and it does indeed feels comfortable in my hand.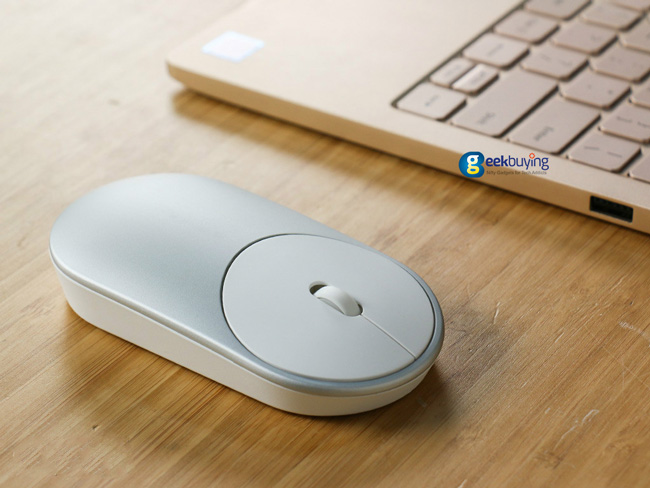 The body of the Xiaomi mouse is made of anodised aluminium alloy which can effectively prevent against scratch, fingerprint and collision. The button uses ABS material with 0.6N key-pressing force.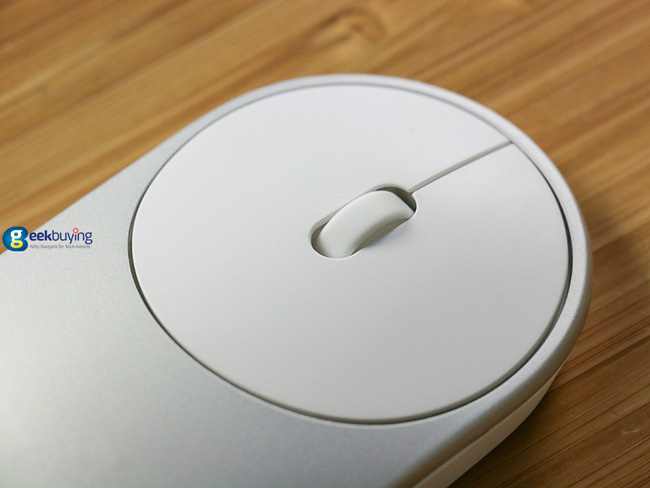 The mouse measures 10.2×57.2×23.6mm and weighs only 77.5 grams (including batteries).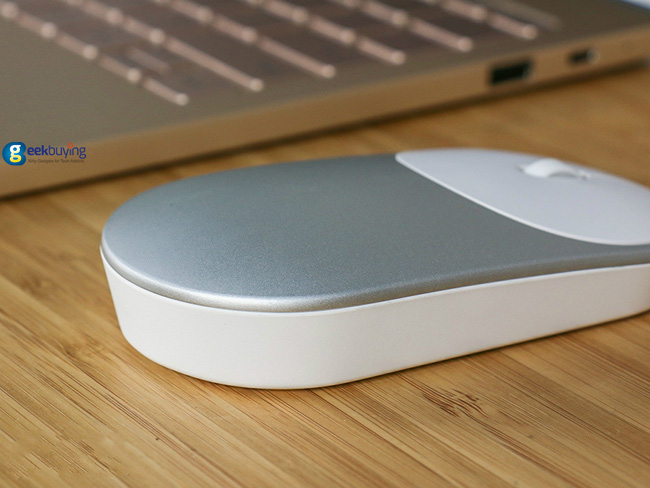 The Mi Mouse is not ergonomically shaped so it is equally suitable for left and right handed folk.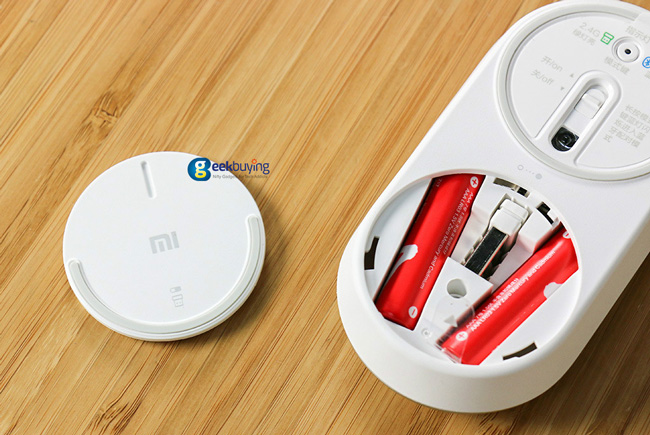 The first time you open the back cover requires some skill, because there is a transparent insulating strip pressure in front of the battery. It is recommended to open the back cover, then remove the insulating strip.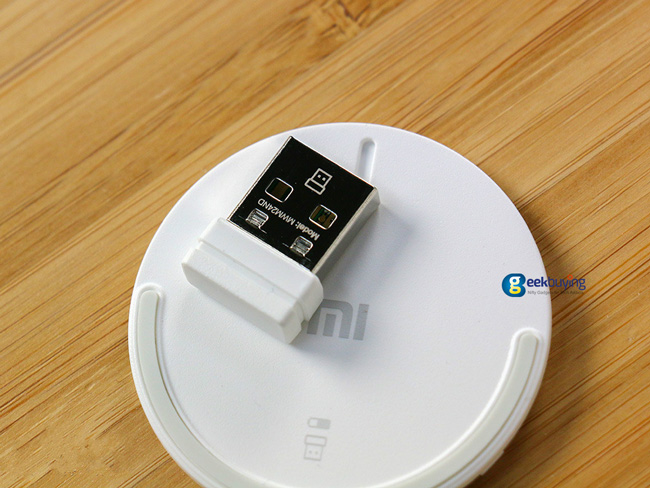 The 2.4GHz USB receiver is placed in the battery compartment. Of course, if your device supports Bluetooth, you can connect it via Bluetooth.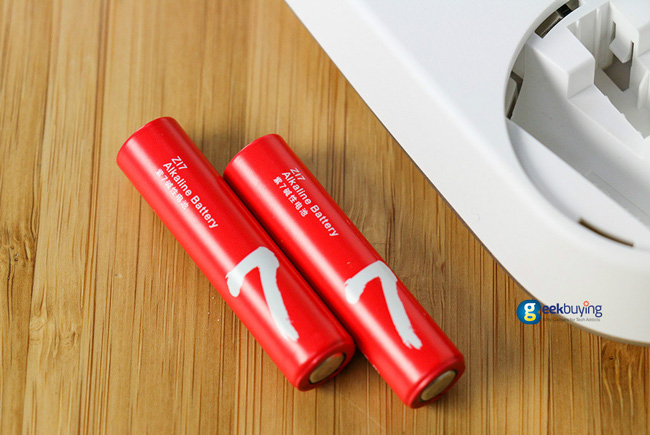 The Xiaomi mouse is pre-installed with a pair of No. 7 Alkaline batteries.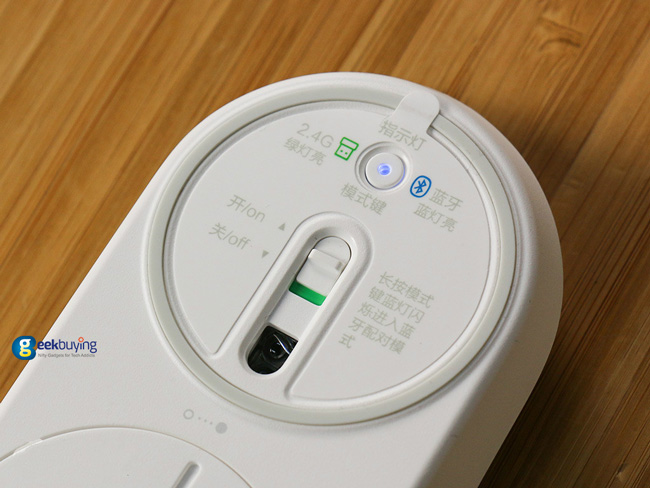 There are two main buttons on the upper back part of the Mi mouse, one switch button, and one mode key. After switching on the mouse, you can choose wireless mode or Bluetooth mode. The green light indicates the wireless mode is on and the blue light indicates the Bluetooth mode is on.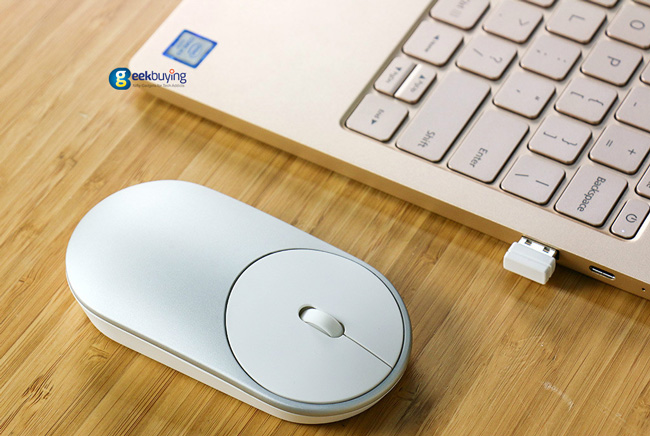 What's worth mentioning, Xiaomi mouse adopts more advanced laser technology, the laser can produce greater contrast of images of the object surface, and positioning accuracy is up to 1200dpi. And the mouse can work well on many a surface such as a mouse pad, paper, cloth, and even on ground glass.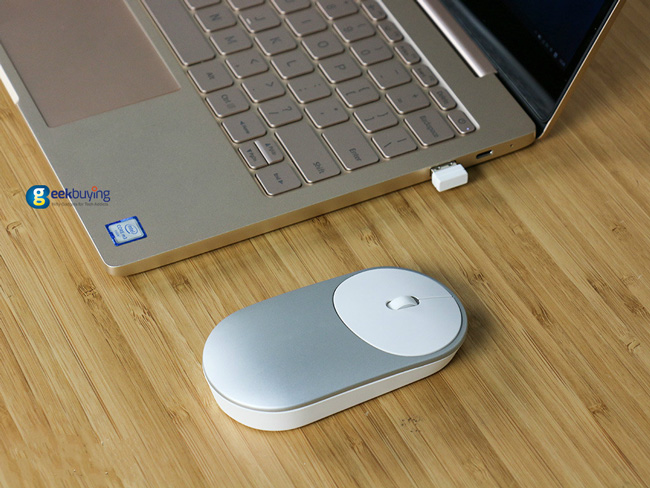 This Mi Mouse is also compatible with the Mi TV, smartphones, tablets, notebooks, desktops and other compatible devices. As mentioned in the intro, this is a dual-mode wireless mouse and can connect to a device via a provided 2.4G wireless adapter or via Bluetooth. Actually you can connect to two devices at once (one of each: Wi-Fi and Bluetooth) and quickly switch focus using the mouse mode button.

Xiaomi Mi mouse is available in silver and gold colors and already on sale. You can click here to know more details about Xiaomi Mi mouse.