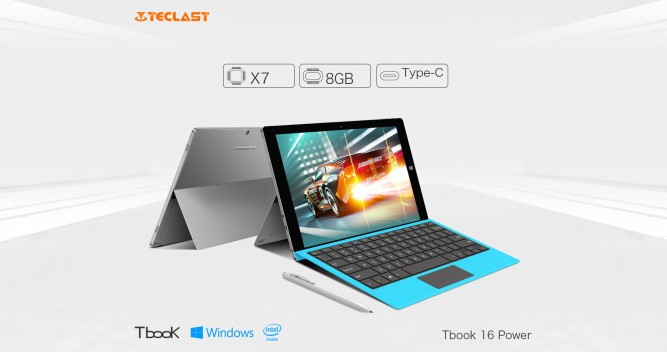 Teclast will release a new ultrabook – Teclast Tbook 16 Power on November 11 in China. It looks much alike Tbook 16S but is powered by Atom X7 Z8750 which has a maximum boost of 2.56 GHz. That is a great improvement compared with Atom X5 Z8300 tablet. Also, the Tbook 16 Power runs Windows 10 and Android 6.0 dual operating systems. It is the first Teclast tablet to have Android 6.0. It will coupled with 8GB RAM, 64GB ROM and have a Type-C port.
Design & Display
Like Tbook 16S, Tbook 16 Power sports a full metal unibody design. It features an 11.6″ 1920*1080 IPS screen. Thanks to IPS technology the Tbook 16 power also boasts 178° Ultra Wide viewing angles providing you the perfect view of the screen from any position, with no blind spot to enable you to share your tablet experience in every situation. The back cover is made of magnesium alloy and adopts CNC technology. Its flexible metal kickstand drives its innovative multimode design, allowing you to conveniently switch between holding, viewing, and typing modes, all on the same tablet. Ports include a USB 3.0 port, a Type-C USB port, a 3.5mm DC Jack×1, a 3.5mm headphone jack, a TF card slot and a Micro HDMI slot.
Hardware
The Tbook 16 power is powered by Atom X7 Z8750 Intel Cherry Trail X7-Z8750 64bit Quad Core 1.6GHz (up to 2.56GHz). It adopts 14nm process technology which will make the CPU have better performance improvement. Delivering plenty of power for multitasking and fueling casual games and movies will make you realize working and entertainments being enjoyable.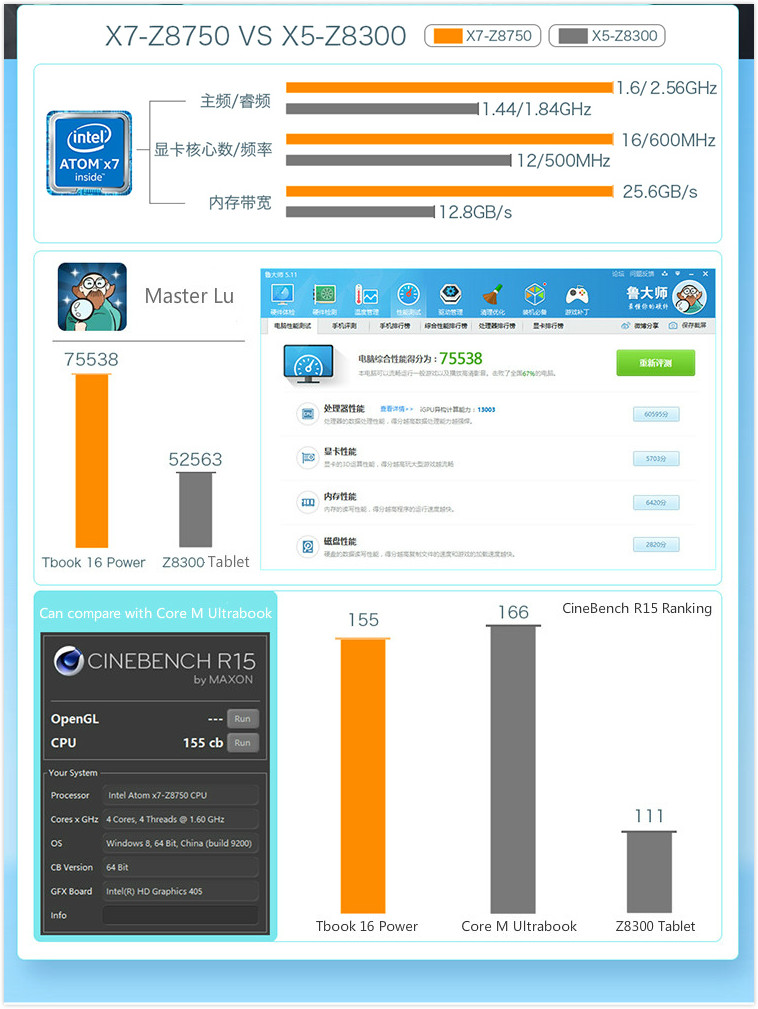 Its Intel HD Graphics 405 processor is better and faster in playing games and watching videos than the previous generation. It also supports DirectX11 special game effect which makes you have vivid gaming experience.

Tested Game World of Warcraft: Legion
The 8GB RAM and 64GB ROM (support up to 128GB ) offer ultra-fast surfing online, video playing and 3D gaming experience enhanced with LPDDR3 memory which makes all applications faster and has 20 percent lower power consumption saving, it will suit your all needs for work, study or play.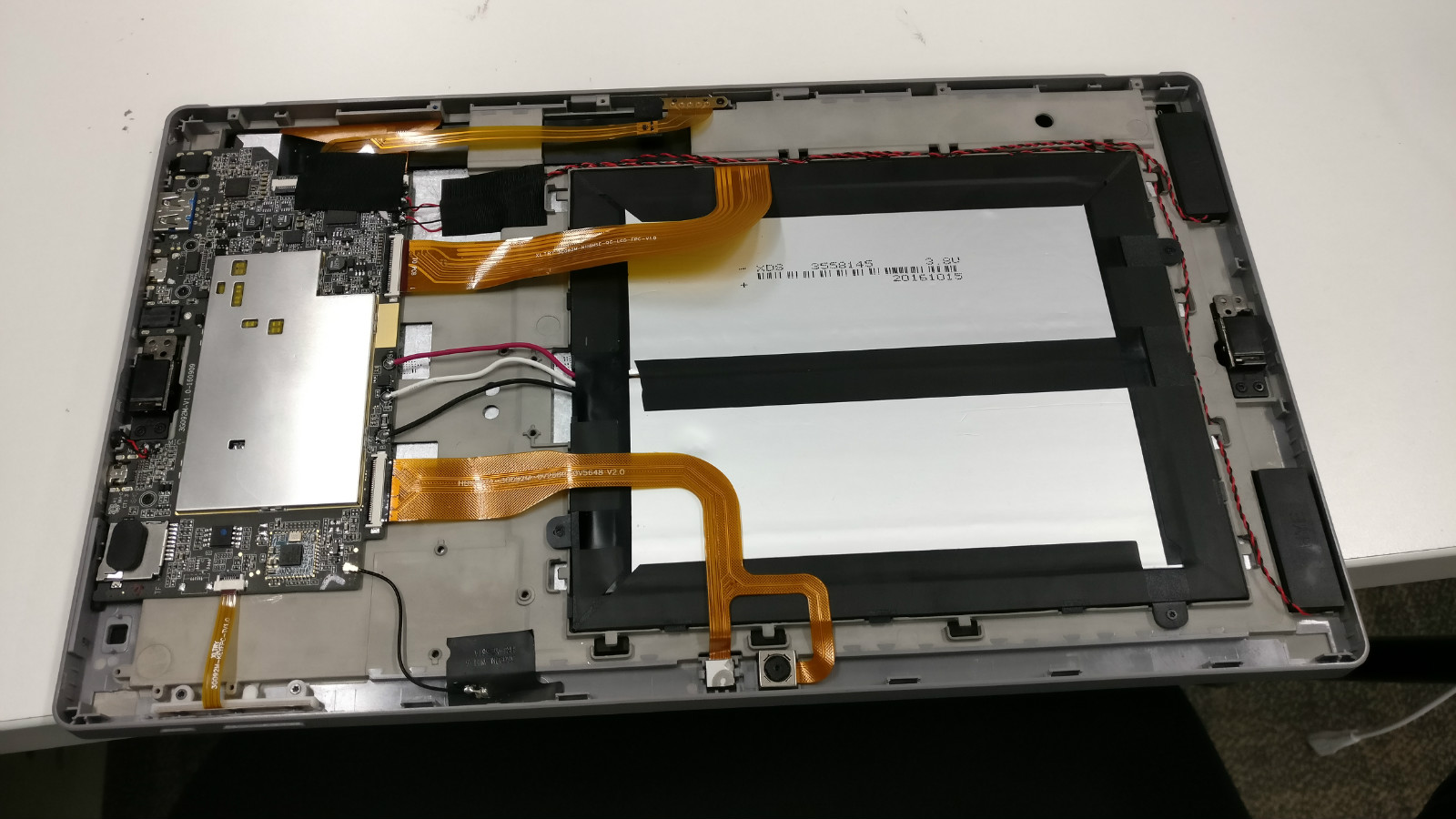 Z8750+8G+64G (Picture released by Teclast)
Operating system
Teclast Tbook 16 power runs android 6.0 and windows 10 operating systems. Windows 10 allows you to run PC programs like Microsoft Word, PowerPoint, Adobe Reader and Photoshop also browse, watch videos and play undemanding games, while Android 6.0 let you enjoy millions of movies, music, books, apps and games. You can choose whatever operating systems you want and dual boot switching takes about 1 minute.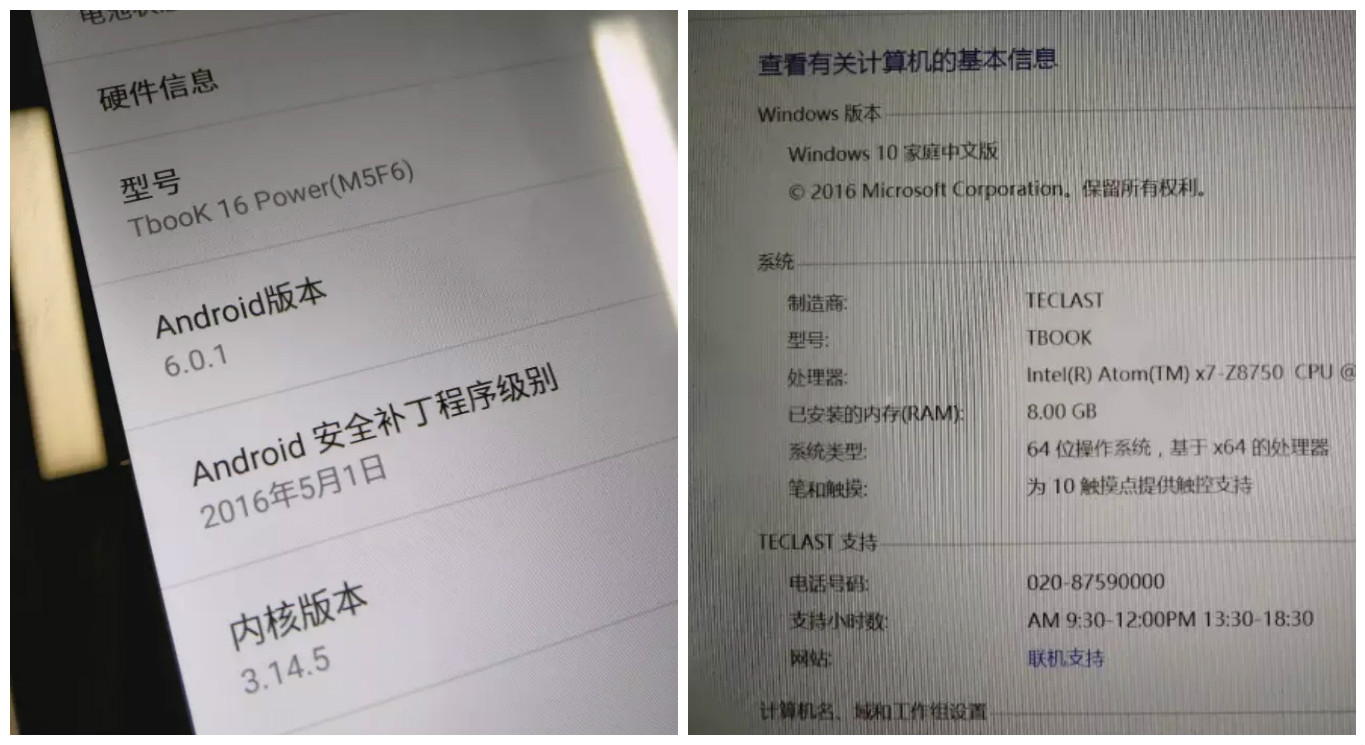 Other features
Teclast Tbook 16 power features dual cameras for photos and face-to-face Chat. Its 2.0MP front camera and 5.0MP rear camera let you capture memorable moments or chat with friends.
Type-C slot: With faster data transmission and charging speed than traditional USB2.0. Reversible USB plug is convenient to connect. Also supports DisplayPort video output.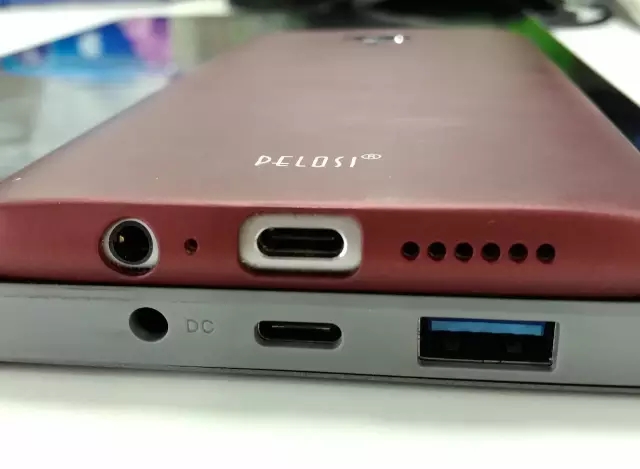 The first Teclast tablet adopts Type-C port (Photo released by Teclast)
Battery
The Tbook 16 power is equipped with 8500mAh 3.8V battery, which can offer up to 5 hours of video playback, up to 24 hours of music playback.
Teclast Tbook 16 Power will go on sale on November 11 in China. You can click here to preorder one.