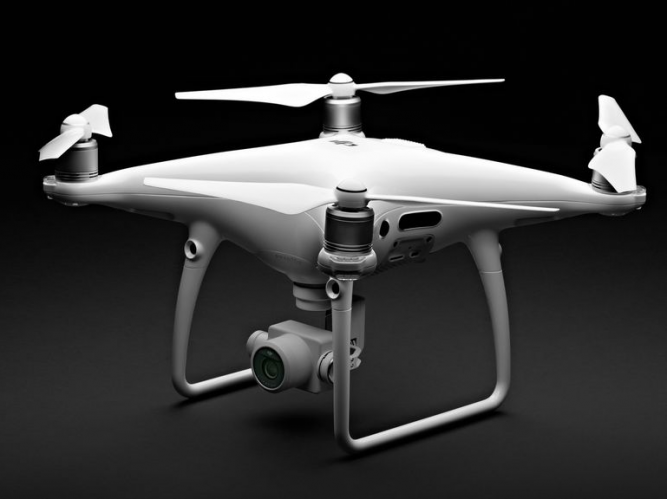 DJI on Tuesday announced the Phantom 4 Pro and Pro+. The Phantom 4 Pro is an upgrade from last year's Phantom 4. The Pro boasts a better camera, more advanced obstacle avoidance, greater battery life, and additional intelligent flight modes.
Design
The Phantom 4 Pro is visually similar to the Phantom 4. It features a sleek, white aircraft with aerodynamic lines, a magnesium core, and a sturdy plastic exterior. It measures about 7.0×11.5×11.5 inches and weighs about 3 pounds.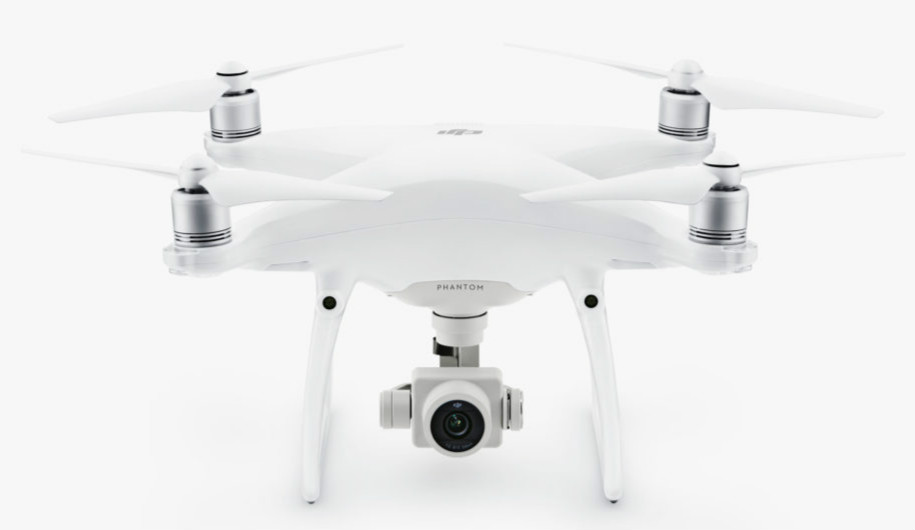 Camera
The Phantom 4 Pro camera has a 1-inch, 20-megapixel CMOS sensor and almost 12 stops of dynamic range, which bring out levels of detail and low-light performance. It also has a mechanical shutter to eliminate rolling shutter and other distortion in fast-moving scenes. And it can record 4K video up to 60fps at a maximum bitrate of 100Mb/s. This is good if you prefer 60fps over 30fps or you want to shoot slo-mo in 4K.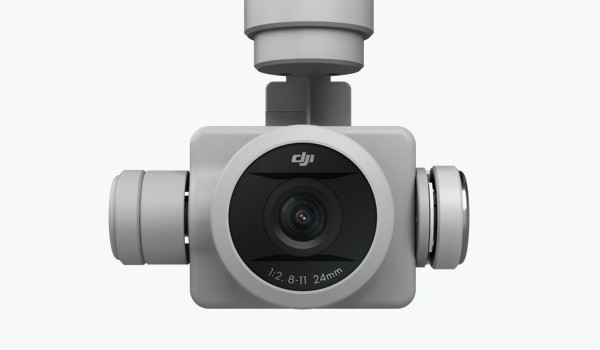 Controller
There's an option for a more advanced remote with a built-in 5.5 inch HD touch display. DJI says the display is clearly visible in direct sunlight. It provides the kind of telemetry data you'd get in the DJI GO app as well as the video feed from the main camera. It may look the same as the Phantom 4's transmitter, but the new controller is quite different inside as it has a built-in GPS, compass, Micro-SD card slot and HDMI port. Plus, the Phantom 4 Pro will automatically choose between 2.4GHz and 5.8GHz for the best signal in areas with high radio interference.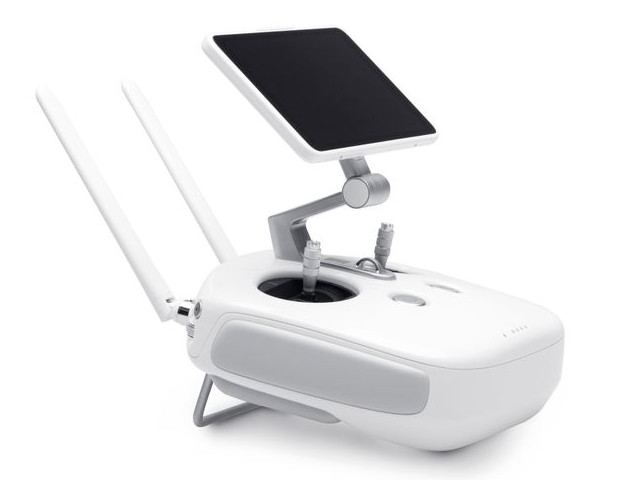 Flight Modes
As well as the modes available on the Phantom 4, the Pro has a new Draw Mode that lets you draw lines on the controller display and direct the Phantom 4 Pro to fly that route. Also, a new AR Route feature allows you to see the flight route on the screen. ActiveTrack can identify people and bikes, and can follows them from any angle while maintaining camera focus. Plus there are three new modes – New Circle, Profile and Spotlight. DJI also says that the P4 Pro can fly through narrow doorways thanks to the better obstacle avoidance. And there's a new TapFly Free mode where the drone will fly in whichever direction you tap on the screen.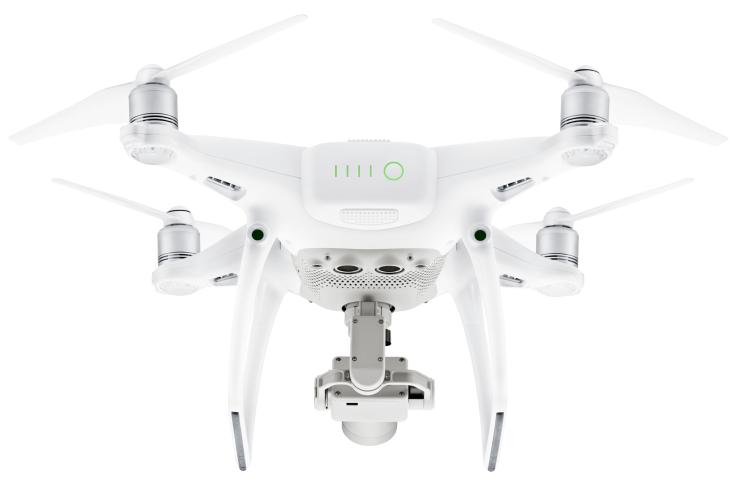 Enhanced Return-to-Home and Obstacle Detection
The Phantom 4 Pro has sensors on all four sides, meaning the drone can see and avoid obstacles while moving in any direction.The drone also has an enhanced Return-to-Home mode that will guide it home from up to 984 feet away and avoid obstacles along the way. Also, DJI says within a minute of the Pro losing its GPS signal, it will automatically return to the last connected position and hover as it waits for your next command.
Battery & Flight time
The Phantom 4 Pro uses the same battery as the 4, but now has a higher capacity and provides up to 30 minutes of flight time. It can fly at 31mph with obstacle avoidance, but this goes up to 45mph in sport mode.
Price & Release Date
The Phantom 4 Pro will cost$1,499 with a standard controller and the Phantom 4 Pro+ will cost $1,799 with a high luminance display remote controller. Both will start shipping next week.