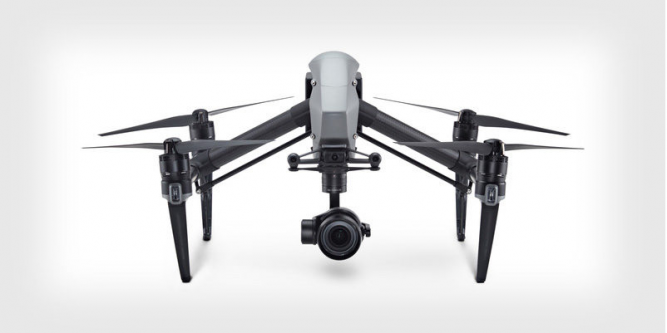 DJI just unveiled the most impressive drone we've ever seen. The new DJI Inspire 2 is packed with features like a 5K RAW camera, obstacle avoidance, redundant batteries / IMU and Apple ProRes. This drone's intriguing features take aerial cinematography to the next level at an unbeatable price tag.
Design
The Inspire 2 looks essentially the same as the first-gen model, but this time it's made from magnesium-aluminum alloy, which DJI says increases stiffness while reducing weight. You might have noticed in the picture above that it has dual sensors in front for obstacle avoidance (there's a set on the bottom as well), but it also has infrared sensors on top of the aircraft to help keep you from crashing when flying in enclosed spaces.

Camera
The Inspire 2 is the first DJI drone to feature not one, but two cameras. There are two camera options for the Inspire 2, Zenmuse X4S and X5S cameras. The former features a 1-inch 20-megapixel sensor with an f2.8 24mm lens (35mm equivalent) and a mechanical shutter. The latter is an interchangeable lens camera with a 20-megapixel micro four thirds sensor. The DJI Inspire 2 has a new video transmitting system that lets you stream a video feed to your remote at up to 1080i50 instead of 720p, as well as 720p footage up to 60 fps for live streams and remote viewing.
CineCore 2.0 Image Processing System
Integrated into the Inspire 2 is the brand new CineCore 2.0 image processing system, capable of recording 5.2K videos in CinemaDNG*1, Apple ProRes*2 and more. CineCore 2.0 is compatible with the Zenmuse X4S and X5S for different shooting needs, and both cameras attach using a new gimbal port that is quicker to connect and more reliable.
Controller
New master and slave controller range extends to 328 feet and users can switch between 2.4 GHz and 5.8 GHz frequencies. Unlike the Phantom 4 Pro, the Inspire 2's remote controls don't have an integrated tablet. All of the video, both from the forward camera and Zenmuse camera, is sent over the same stream, so the two operators must be within 328 feet (100 meters) of each other when operating in tandem.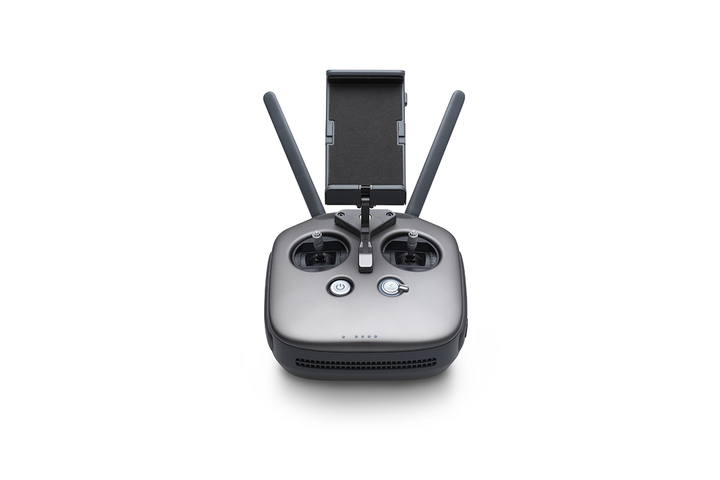 Flight Modes
The DJI Inspire 2 will add more intelligent flight modes to an already impressive system. This will allow you to fixate objects with the camera while flying the drone freely, or use TapFly that positions your drone wherever you point your finger on the screen, while avoiding obstacles during autonomous flight. ActiveTrack recognizes common objects like humans, animals or cars, allowing you to follow them or circle them and avoid obstacles during flight.
Battery & Flight Time
The dual-battery system keeps it in the air for up to 27 minutes, and provides some redundancy—if one battery fails for any reason, you'll still be able to bring the Inspire 2 down for a landing. The drone can be operated in areas that are high above sea level—its ceiling is 16,400 feet (5000m). Batteries are self-heating, and can operate in temperatures as low as -4 degrees Fahrenheit (-20 degrees Celsius).
Price & Release Date
The Inspire 2 has prices starting from USD 2,999 while the combo that includes the Zenmuse X5S and license keys for Adobe ProRes and CinemaDNG goes up to USD 6,198 and starts shipping in January.