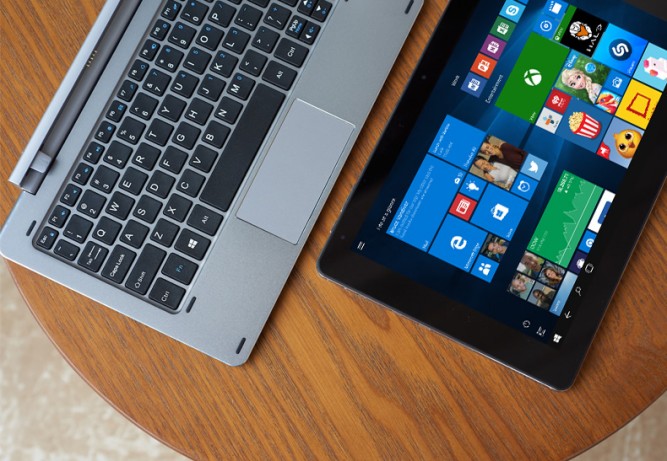 The Chuwi Hi10 Pro is a budget tablet that dual-boots Windows 10 and Android Lollipop and to which you can add a stylus and keyboard to turn it into a budget portable laptop. But is it worth buying? Read our Chuwi Hi10 Pro review to find out.
Packaging
The tablet comes in a brown box with CHUWI logo on it.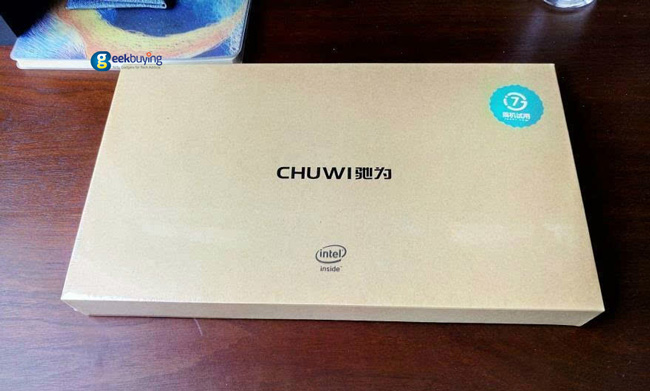 Open the box, we can find 1 x Tablet, 1 x Charger, 1 x User Manual.


Design
The Hi10 Pro looks solid and the texture feels great in the hand. It sports a full metal unibody design featuring an exquisite aluminum alloy chassis. The metallic finish gives it a premium look one would not expect from a budget tablet.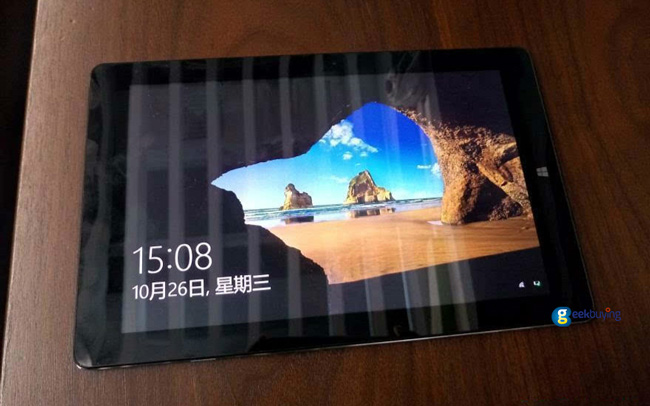 The aluminum alloy main enclosure is made by an advanced CNC process. This will not only bring a beautiful metallic finish, but also be durable enough to handle the most rigorous of everyday use.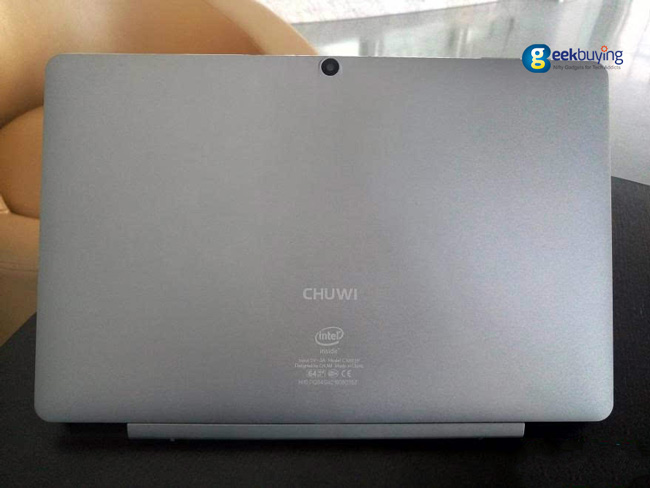 The Hi10 Pro measures 261.8×167.3×8.5mm and weighs 562g. The thinnest edge of Hi10 pro is 8.5mm. It's easy to put it into a bag and carry wherever you want. Adding the keyboard roughly doubles the weight, but it's still an easily portable package.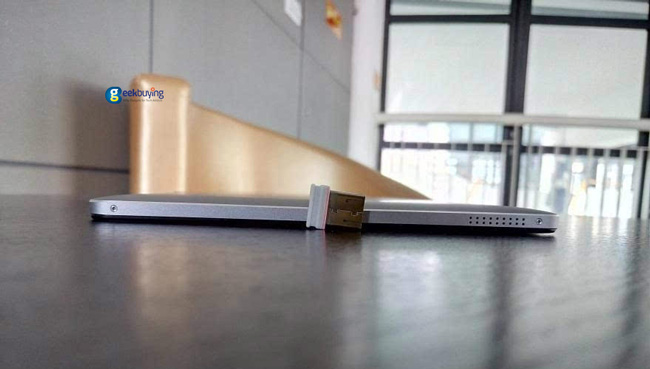 The Hi10 Pro offers abundant connectivity options, all lined up on one edge of the tablet there's the TF card slot, USB Type-C for charging, Micro USB, Micro HDMI, and the 3.5mm headphone jack. The keyboard too includes a USB port.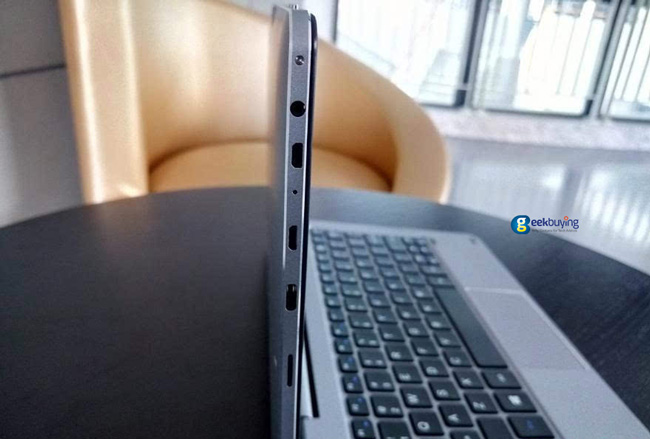 2.0MP front and rear cameras are pretty average.


Display
Chuwi Hi10 pro features a 10.1 inch full-HD resolution of 1920×1200 pixels display. It's clear and bright enough in all but the sunniest conditions, and its 16:10 aspect ratio is well suited to media. Colours are realistic and viewing angles are good.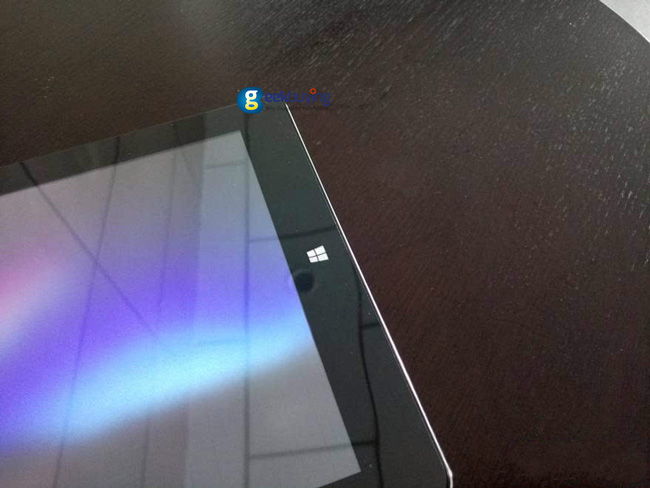 Software
It comes pre-installed with a Windows 10 and Remix OS based Android Lollipop (v5.1). Windows 10 allows you to choose between tablet mode and full laptop mode. On the Remix OS performs just like any other regular Android device, means you can install and run all the apps that are available on the Google Play Store. It boots to windows in around 15 seconds and to android in around 12. The response time for opening an application or web browser on both the windows and android OS is good.
Hardware & performance
Chuwi Hi10 Pro is not the most powerful hardware combination, and won't make for a gaming laptop, but for web browsing, social media and emails it's an ideal selection. Chuwi Hi10 Pro runs the 1.44GHz Intel Atom X5 (Cherry Trail) Z8300 chip with 4GB of LPDDR3 RAM and 64GB of flash storage. It supports for up to 128GB via microSD. Navigating around the operating system feels pretty smooth, and you should not experience a ton of lag. Multi-tasking is also quite smooth, although you might experience a bit of lag at times.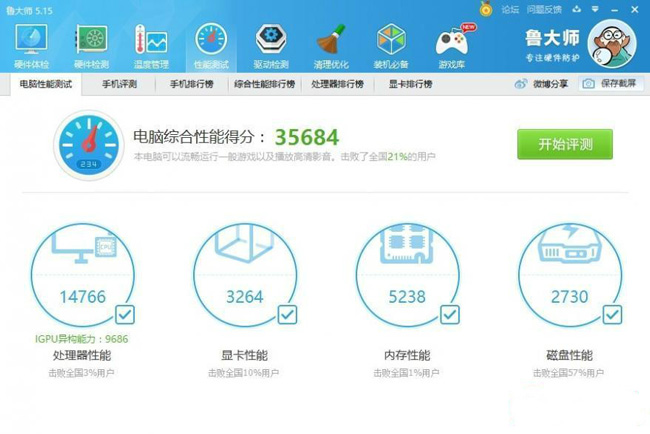 On Master Lu, it got a 35684. It says this tablet can run basic game and play HD videos smoothly.
Keyboard
We like the feel of the keys and the width of the keyboard is good. The keys are responsive and the trackpad is very handy. It makes editing documents so much easier. The keyboard also adds two full-size USB ports to the tablet, which will come in handy if you want to plug in a USB drive or mouse.
Battery
The battery life on the Hi10 Pro is pretty good. The 6500mAh battery allows for about 6 to 7 hours of normal usage. Using the supplied 5V/3A charger, it takes about 3 to 4 hours to fully charge the Hi10 Pro.
Overall
If you don't want to spend 300 bucks on an iPad or even more on a windows surface, and just want a tablet that browse the web, check for emails, play basic games, and watch videos and movies. This is your go to for the price.