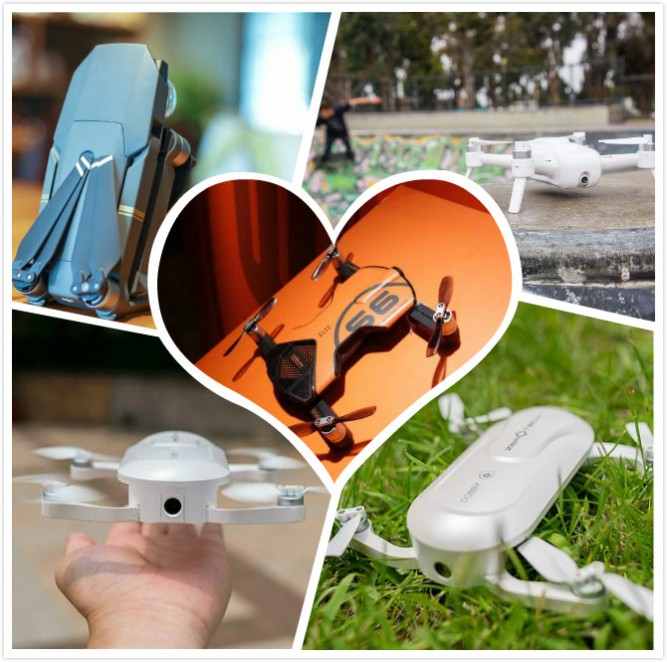 Nowadays, mini foldable drones enjoy great popularity among customers. Mini foldable drones not only can be carried anywhere but also have abundant features offering customers lots of fun indoors and out. Many drone manufactures, including DJI, Zerotech, Yunnec etc. have launched mini foldable drones. Today we will recommend you 5 best foldable drones.
DJI Mavic Pro
DJI Mavic Pro is definitely the most wanted drone among drone enthusiasts. It's the latest product from the consumer drone market leader DJI.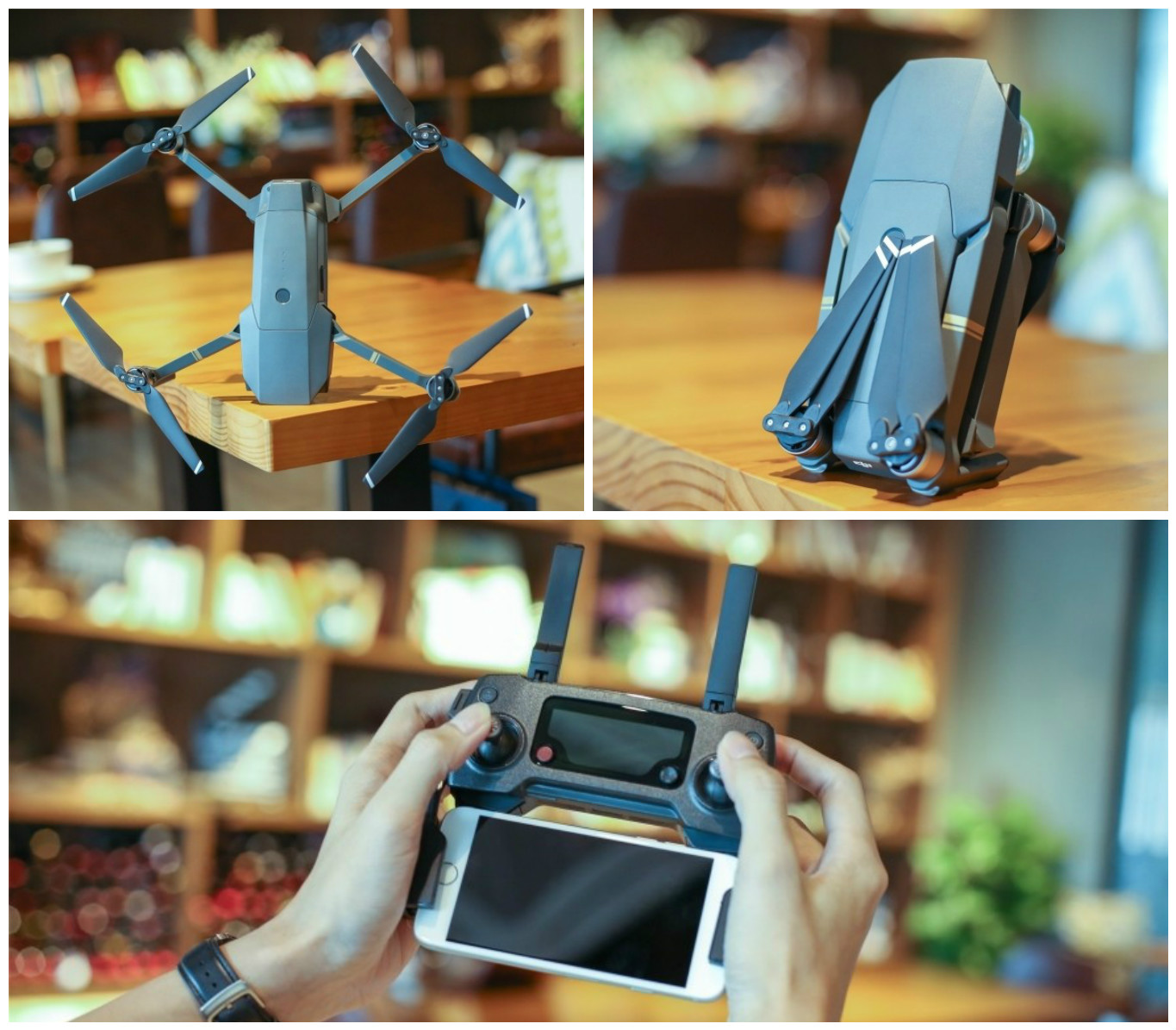 The DJI Mavic Pro not only carries all the smart features that its company has been known for but also is portability. It is only 1/6th the size of the Phantom 4 but this reduction in size doesn't mean a reduction in flight time. It is capable of reaching an absolute maximum flight time of 27 minutes and a maximum distance of 13km due to its powerful, high-efficiency motors. It can capture a high quality 4k videos easily in the sky and can be livestreamed to your chosen social media platforms through DJI's app. Furthermore, the DJI Mavic Pro also carries all the important drone traits like obstacle avoidance, optical sensors, subject tracking, sport mode, tripod mode and precision landing.
Zerotech Dobby
The Zerotech Dobby is small enough to fit in your pocket. It's cheap. At least, it's cheap compared to its competitors. The drone is equipped with Snapdragon 801 offering professional flight control, electronic image stabilization, computer vision and HD video transmission. And it packs in features like 4K video recording, image stabilization, gesture control, follow snap and target tracking. This foldable drone is fueled by a 970mAh battery and can fly for about 9 minutes on one charge.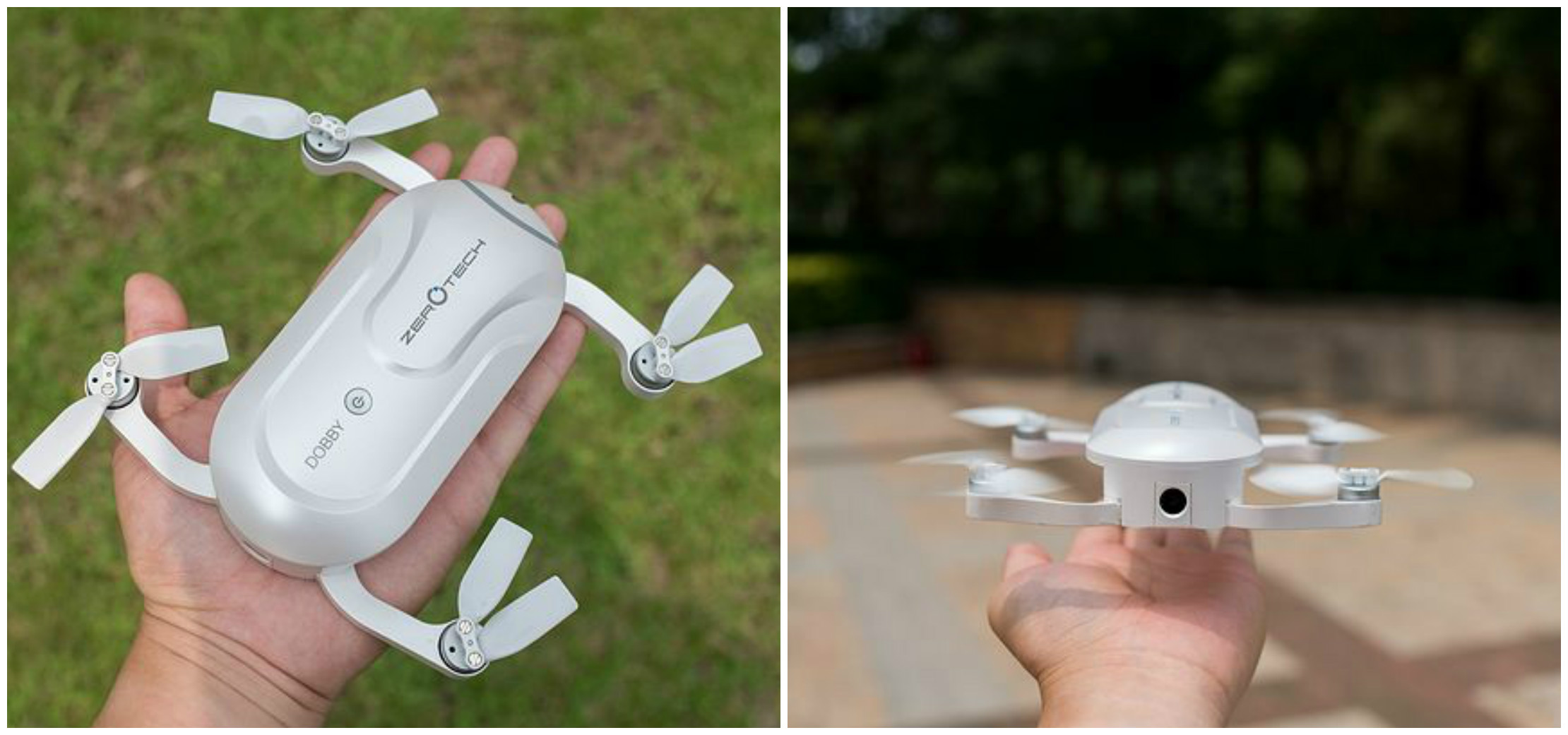 Yuneec Breeze 4K
Yuneec Breeze 4K is a more affordable, compact and portable drone that can take 4K video and 13MP images. The Breeze weighs less than a pound and its wheelbase is only 240mm. It's an ideal flying camera that can be taken anywhere. The Breeze features five automated flying modes: Pilot, Selfie, Orbit, Journey, and VisionTrack. Breeze is controlled by iOS or Android device with the Breeze Cam app. It can reach maximum height of 80m and has around 12 minutes flight time.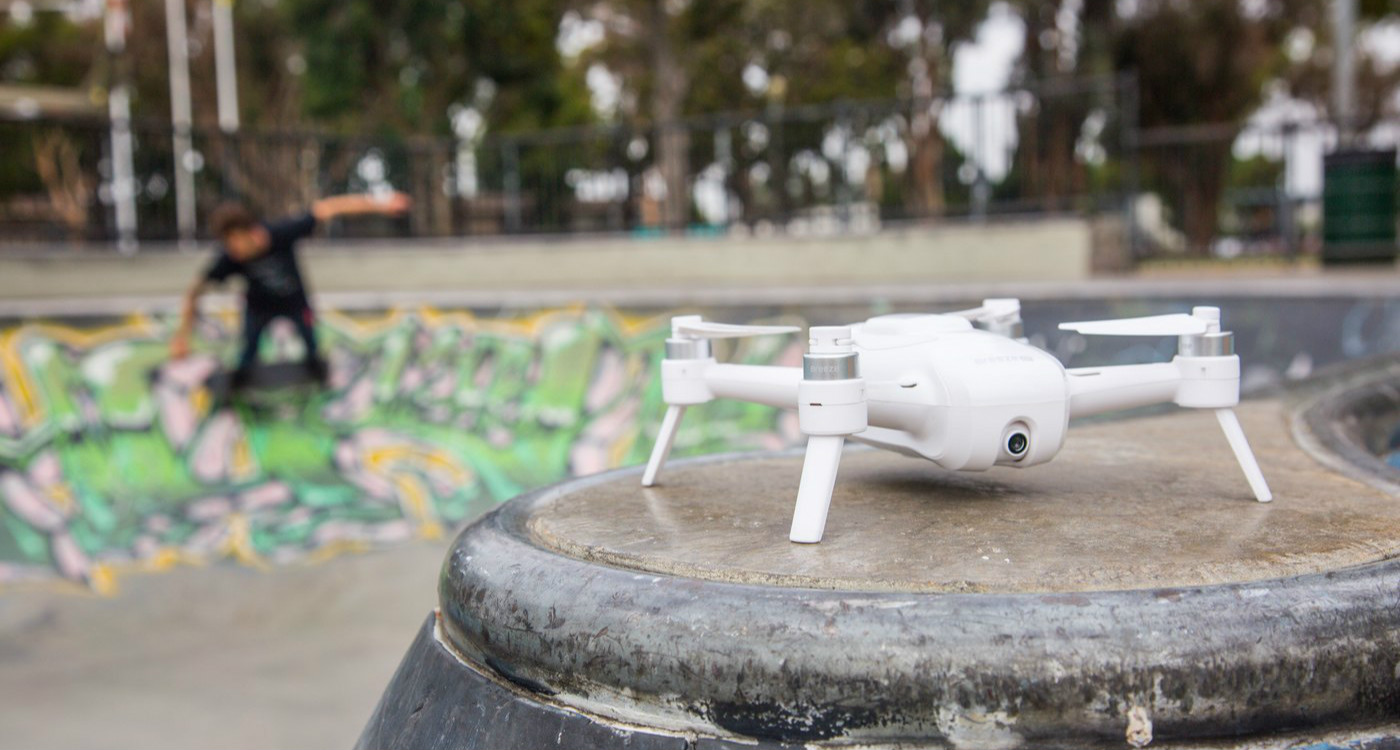 Wingsland S6
The Wingsland S6 kind of looks like a racing drone. The S6 is roughly the same size as the iPhone 6. Weighing in at only 230 grams including the battery and being only 26.8mm thick, the S6 is probably the world's thinnest drone with a 4K camera. This tiny drone will have the most modern abilities such as follow me mode, auto return to home, one-key take off/landing and intelligent orientation control. It can shoot 4k video @30fps with 3-axis EIS. You can add different modules such as a mini cannon, search light, obstacle avoidance sensors and a display board for emojis. it sports a 1400mAh battery that can fly for up to 10 minutes.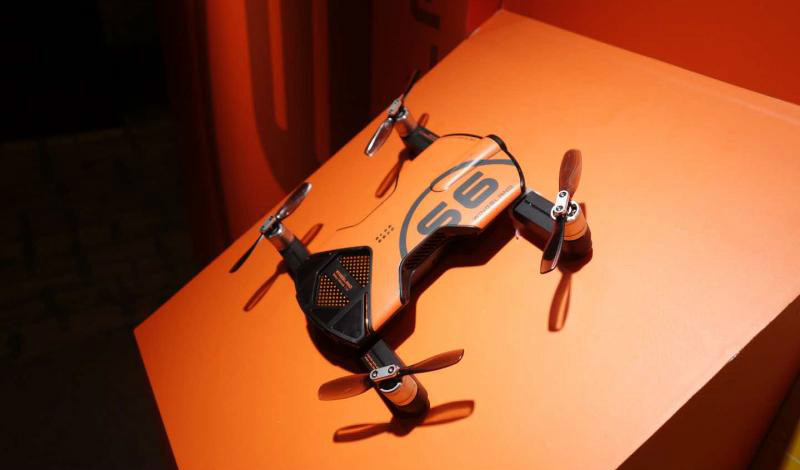 GoPro Karma
The Karma is GoPro's first-ever drone. It is an ultra-compact, lightweight drone which comes with solid built quality to stay stable while in flight. With the Gopro passenger apps your friends can also view your drone's flight plan and control it easily from their smart phone. What's worth mentioning, the package comes with karma grip which helps you to take awesome quality videos with your Gopro. The Karma will work with the new GoPro Hero 5 Black, the Hero 5 Session, as well as the Hero 4 and Hero 3. Its 5100mAh li-po battery will gives you approximate flight time of 20 minutes.
Do you find your favorite foldable drone? Which one would you buy? By the way, you can click the following links to know more details.
ZEROTECH DOBBY Pocket Selfie Drone
Wingsland S6 Pocket Selfie Drone