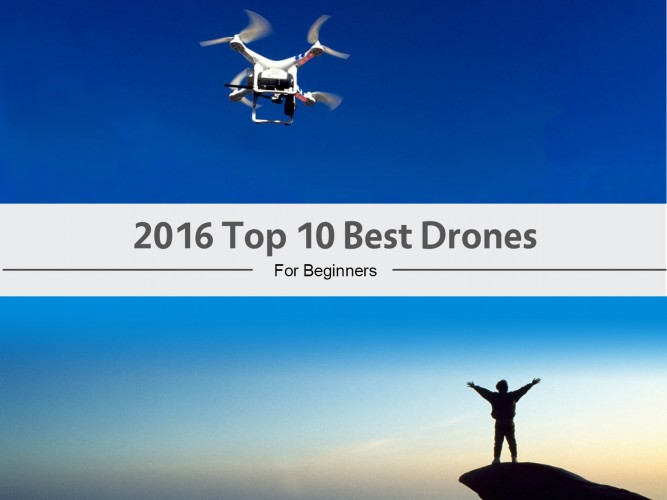 Learning to fly a drone begins with learning how not to crash. That process begins with mishaps, so a beginner needs a drone that is tough, but also cheap enough that losing it in a tree won't bankrupt them. Below is our top 10 list of the best beginner drones available to purchase in 2016.
JJRC H36 MINI Headless Mode RC Quadcopter $13.99
For just over $14, this is one amazing little quadcopter. It flies pretty fast but yet it's stable and steady in the air. It's perfect for kids, beginners and even more advanced pilots who are just looking for something fun to mess around with. The main advantage of this little guy is the ducts that protect the propellers. This allows you to bounce off walls and furniture without damaging anything. It's safe to fly around people, pets, and big screen TV's. Overall this has been a lot of fun to play with.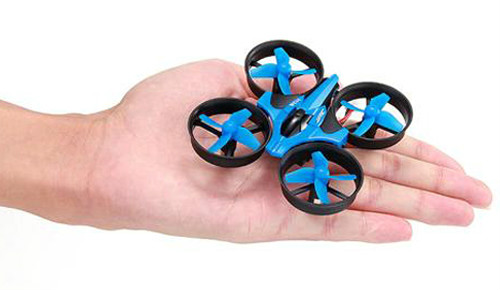 JJRC H31 Waterproof Headless Mode One Key Return RC Quadcopter $24.99
The JJRC H31 is the first quadcopter that we encountered so far that is marketed as waterproof. Usually, waterproof drones are extremely expensive because they have different design and require special components. However, JJRC H31 is pretty affordable. It is able to withstand a substantial amount of water, raindrops, crash on a river, lake or pool, even if it was submerged under water it will still work. The drone also features headless mode, one key to return, 3D roll, high-speed aerobatics, high-speed rotation etc. If you are looking for a drone with these qualifications, the JJRC H31 is the perfect pick for you.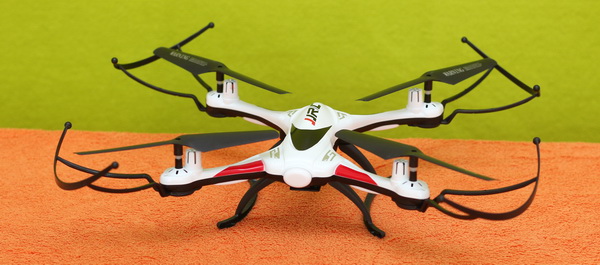 FQ777-126C MINI Spider Drone 2MP HD Camera 3D Roll One Key to Return Dual Mode RC Hexacopter $26.99

FQ777-126C is a palm sized hexacopter, which allows you put in your pocket. Although it is small, the drone is sturdy and robust. Its lightweight airframe has great durability and allows stable flight that is smooth and easy. The drone features a 720P camera that is great for recording and taking photos. It also set up with headless mode and one key to return function. This drone is a perfect gift for beginners.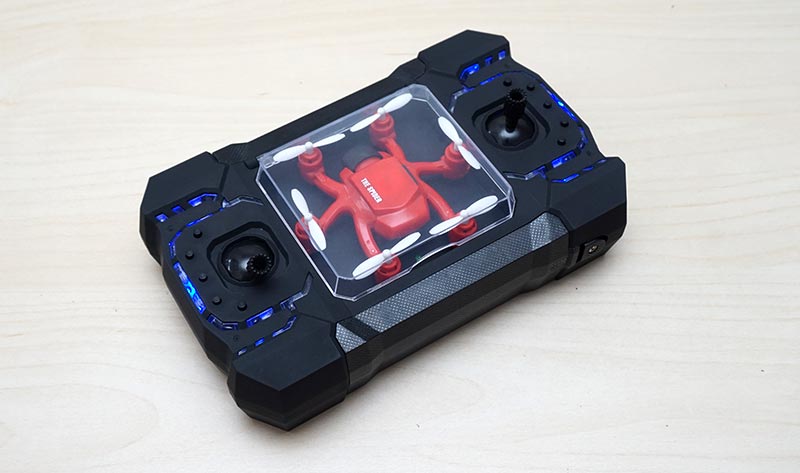 JJRC H23 2.4G 4CH 3D Flip One Key Return RC Flying Car Quadcopter $32.99
The JJRC H23 is a car and quadcopter in one. It has both flying and racing features, flying features of the drone includes 360 degree rollover, basic forward, backward, right and left. If you are tired of flying the drone, you can control it just like a remote controlled car, play it like a basic racing car. It also has a one key return, which works during flight as well as in car mode. If you enjoy easy-to-use R/C toys that won't give you a headache trying to figure out then the JJRC H23 Flying Car is a must have purchase.
Cheerson CX-10WD MINI WIFI FPV 0.3MP Camera Altitude Hold Quadcopter $32.99
The CX-10WD is currently one of the best beginner quadcopter. It is extremely easy to pilot and features multiple control modes. The altitude hold works very well. The onboard camera allows to capture both videos and photos. Featuring Wi-Fi FPV, you can display the camera's real-time image feed on your mobile device.I would highly recommend this drone for beginners to get the feel of FPV and learn.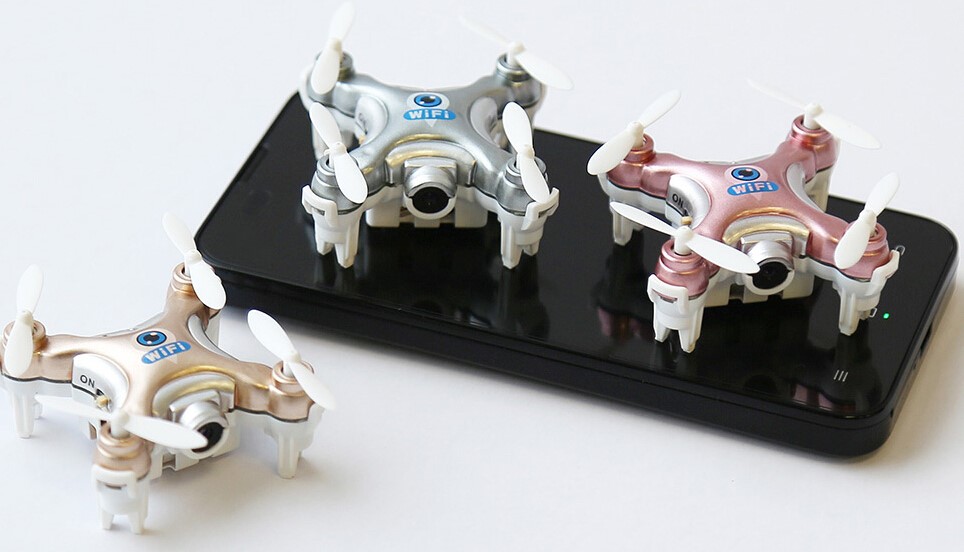 JJRC H37 Elfie Foldable Pocket Selfie Drone WIFI FPV Altitude Hold Mode RC Quacopter $41.99
The ELFIE is an innovative selfie drone with 720p camera that allows you to shoot selfies effortlessly. And if you lose it, no worries. It returns to you with the press of a button. Featuring a 6-Axis gyroscope, the ELFIE retains a steady and balanced flight. In addition, the G-sensor mode enables the small quadcopter to automatically follow the way you move your smartphone. Lastly, it has a built-in barometer with altitude hold function. And the WiFi real-time transmission FPV system can capture photos and record videos for your digital album.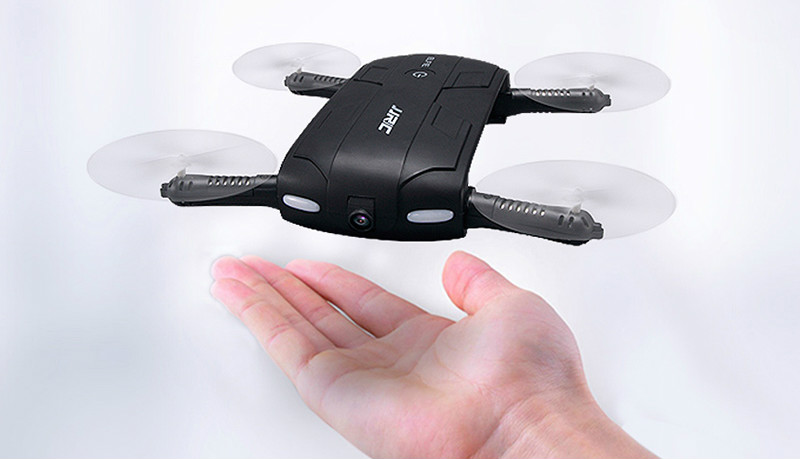 SYMA X5UW WIFI FPV With 720P HD Camera Altitude Hold Mode RC Quadcopter$59.99
This is a pretty impressive drone for under $100. The X5UW has many features of more expensive drones at a fraction of the cost. If you are a beginner you will really benefit from the altitude hold abilities of a drone like this. One nice thing about this Syma is that it has the best camera that you can found on a drone for under $100. The camera quality even competes well with most drone cameras up to the $200 price point.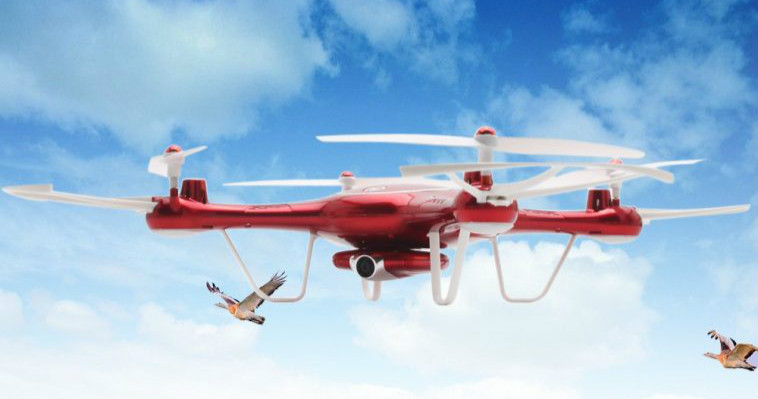 Hubsan X4 H502E 720P HD Camera GPS Altitude Mode RC Quadcopter $78.99
What is special about the Hubsan X4 H502E is that it happens to be among the few Hubsan RC drones that come with GPS, which assists in features such as altitude hold and return to home. If you've never flown a quadcopter with the ease of flying that GPS provides, you've in for a treat. Right out of the box, the Hubsan H502E is flyable by a novice with a very short learning curve.
Hubsan H111D Nano Q4 FPV HD Camera CF Mode RC Quadcopter $79.99
The Hubsan H111D Nano FPV Q4 is certainly one of the most versatile mini quadcopter. With a built-in camera that can capture stunning 480p footage, a 6-axis gyroscopic flight system that stabilizes the aircraft, a stomach full impressive tech guts, and FPV capabilities,the drone is highly attractive to both beginners and experts. On top of that it also includes one of the most recent features in low-cost drones the Altitude Holder! This would be very helpful for beginners.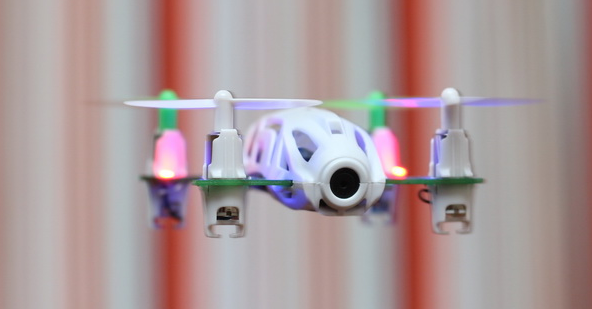 ZEROTECH DOBBY Pocket Selfie Drone 13MP 4K Camera GPS Glonass Positioning RC Quadcopter $329.99
Dobby drone covers great distances both indoors and outdoors. The smart technology makes it easy to operate. The voice commands and gesture interactions are fascinating to beginners. The drone is highly stable at great heights. The camera allows the user to shoot high quality images in different modes. It is equipped with a rechargeable battery that provides long flights. Reduced weight and folding capability makes it portable. For the price, technology and features, Zerotech Dobby is worth buying.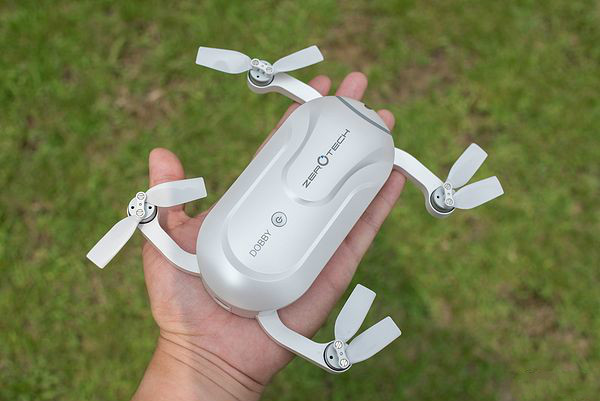 Thanks for checking out our list of 2016 top 10 best drones for beginners. It's not exhaustive, but I hope it gives you some more options to choose from.
JJRC H31 Waterproof RC Quadcopter
Cheerson CX-10WD MINI RC Quadcopter
ZEROTECH DOBBY Pocket Selfie Drone