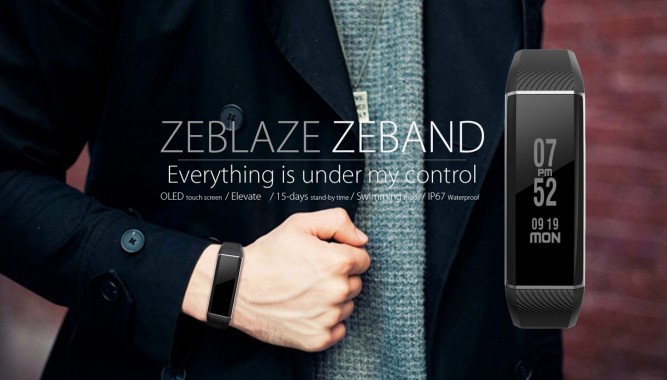 Zeblaze is a Chinese company that focus on wearable products. After the launch of Zeblaze Blitz, Zeblaze recently released a new smartband, the Zeblaze ZeBand. It has a touch screen interface with an OLED screen display. It is powered by a 90 mAh Lithium polymer battery with 15 days of normal usage. Health and fitness function includes heart rate monitor, pedometer, sleep monitor and sedentary reminder. Compatible with iOS and Android the smartband connects with your smartphone via Bluetooth 4.0 and can receive notifications from Gmail, Twitter, WhatsApp as well as Facebook.
Design
In terms of the design, Zeblaze has a cool comfortable appearance. It adopts the materials from Bayer in Germany that are anti-allergic, anti-corrosive, high-intensive, stretch-proof, and able to bear a drawing force of 10KG as safe materials for infant tableware. It is equipped with a 0.94 inch OLED touch screen with low power dissipation and gesture interaction via touch control. Don't worry about it getting wet, the Zeblaze Zeband has an IP67 waterproof and dustproof rating.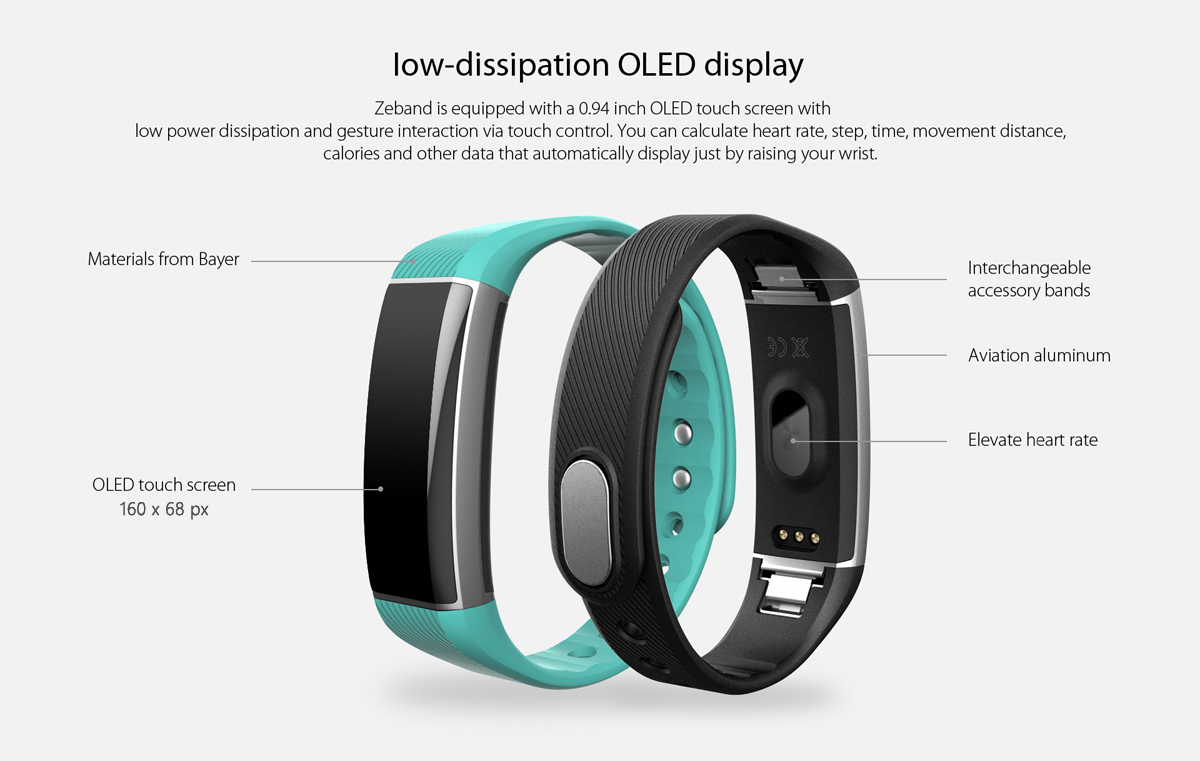 Functions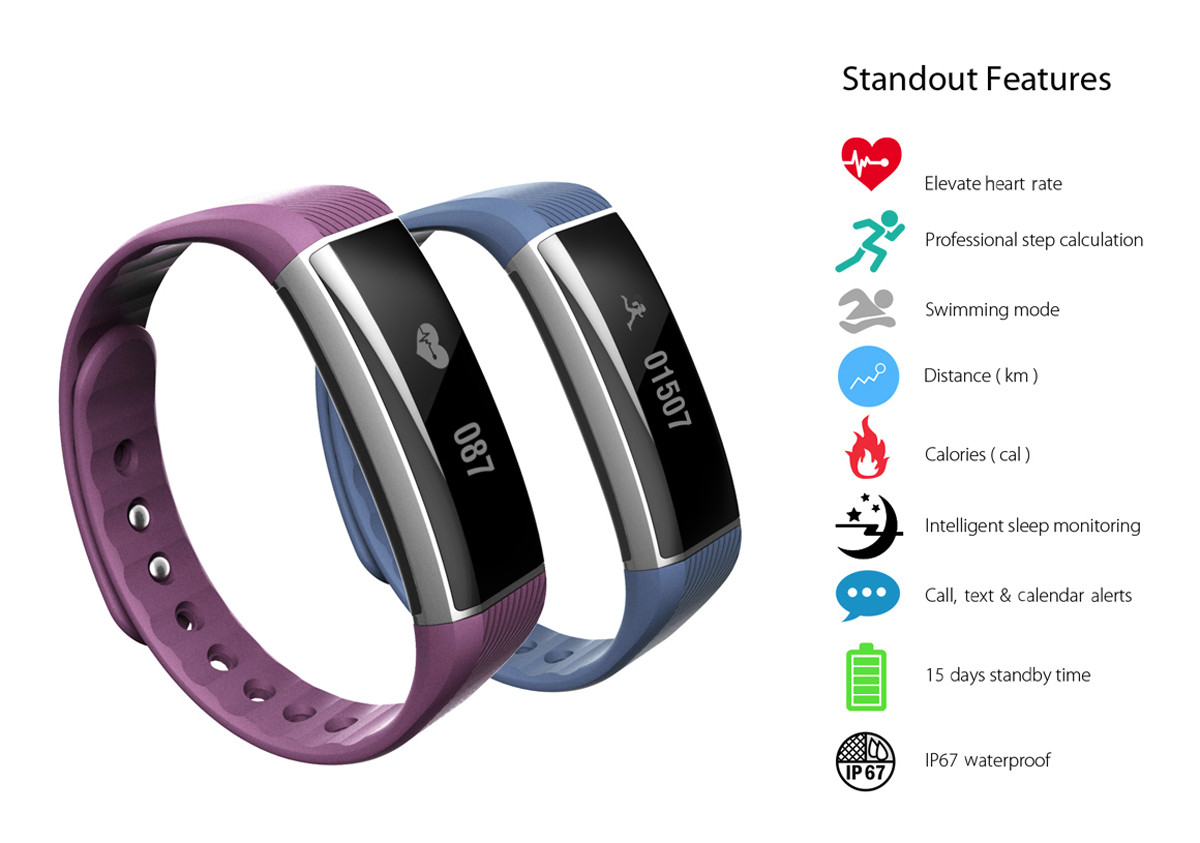 Elevate TM Heart Rate
Zeband applies Elevate wirst optical heart rate technology, which can uninterruptedly monitor the heart rate and better record calorie consumption. You can do any kind of exercise whenever and wherever you want with it, which makes you free from undesirable band anymore.
Professional step calculation
Zeband applies the step calculation of three-axis acceleration sensor, which is able to effectively filter some high frequent activities that should not be calculated (such as cycling, etc.), so your step number can be more accurate.

Swimming mode
You can enable swimming mode, then Zeband can accurately filter the data of arms' movement during swimming via calculation method of a three-axis acceleration sensor, which let you manage your swimming more appropriately.

Intelligent sleep monitoring
Zeband can track your sleep time intelligently. You can check the sleep tendency chart via "Hplus watch" so as to help you improve your sleep quality. By setting vibrate mode, you will start a new day full of energy without waking your mate up.
Reminder of phone call, message and schedule
You can check your incoming calls, messages, and schedules via Zeband on your wrist. Wherever you are, it will remind you by vibration so as to make you know your goal very well.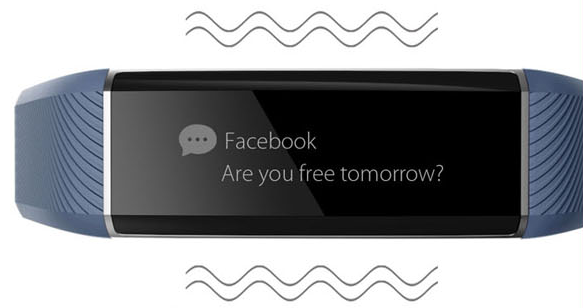 Battery
Zeblaze Zeband is equipped with a 90mAh built-in lithium polymer battery that can support up to 15 days of use in a single charge.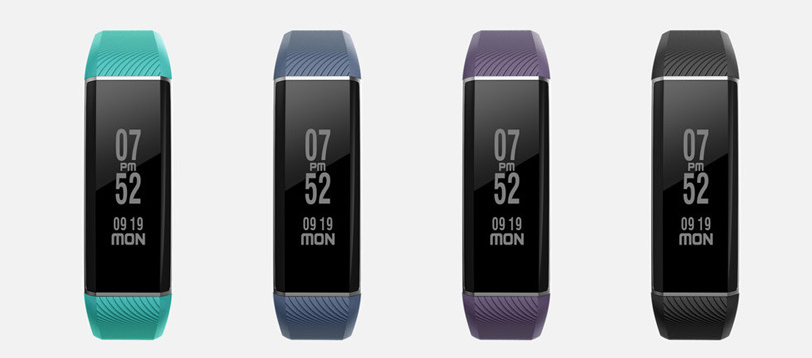 Zeblaze Zeband is available in four colors (black, blue, green, purple) and is already available for preorder on Geekbuying.