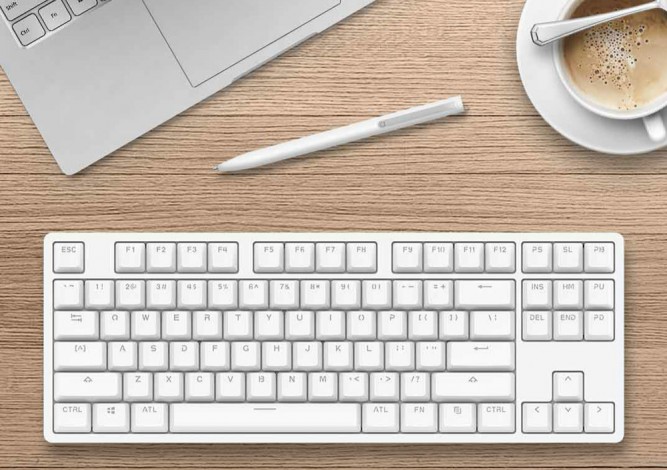 Xiaomi has indeed launches Xiaomi mechanical keyboard on October 18 after the initial round of rumors. Like other Xiaomi products, the keyboard is affordable and has a bunch of cool features.
The keyboard has 87 keys and keeps the dimensions at 358mm x 128mm x 31.6mm and weighs 940g. The keyboard has a 6-layer design with built-in lock shaft steel and the body is made of an H32 aluminium alloy steel with an excellent finish and offers wear resistance and corrosion resistance.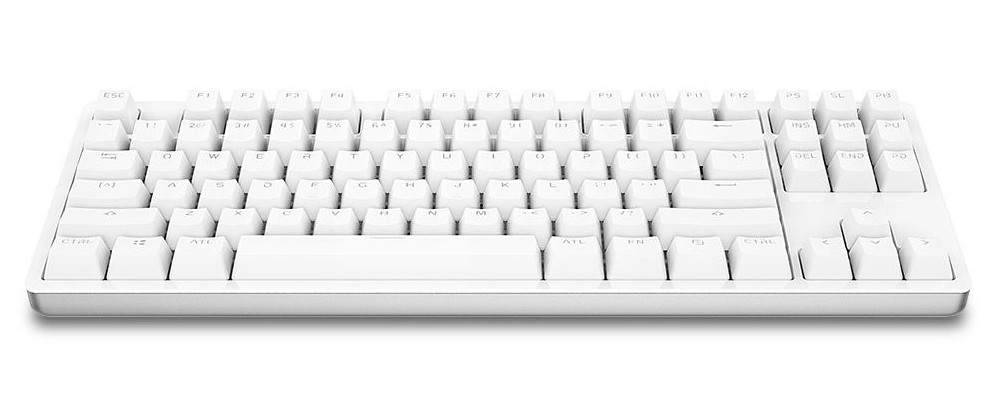 The keyboard sports a kickstand that props it up to an angle of 6° preventing your hands from aching when using it for long times.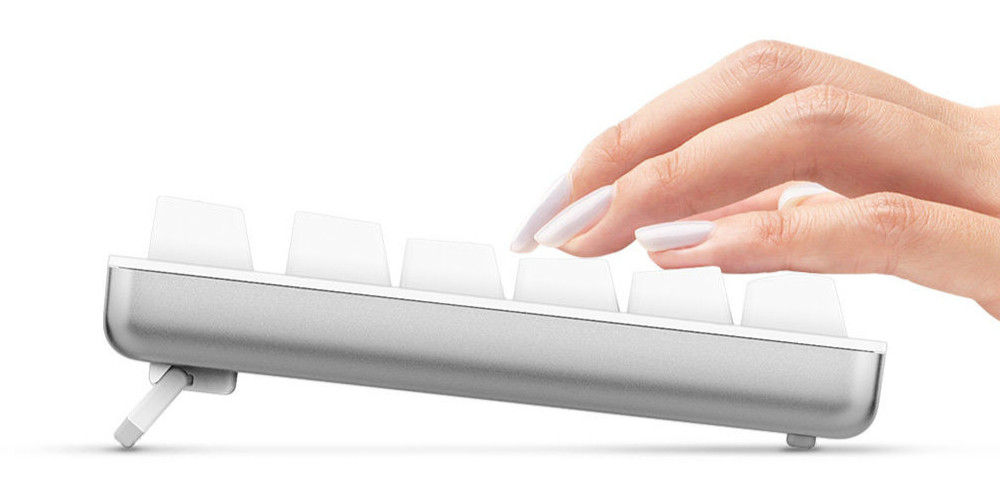 Its classic TTC red axis can withstand 50 million hits. It sports the 32-bit ARM architecture STMicroelectronics master chip having 1000Hz refresh rate, 1ms response time and a maximum of 11 keys while pressing the key without contradictions.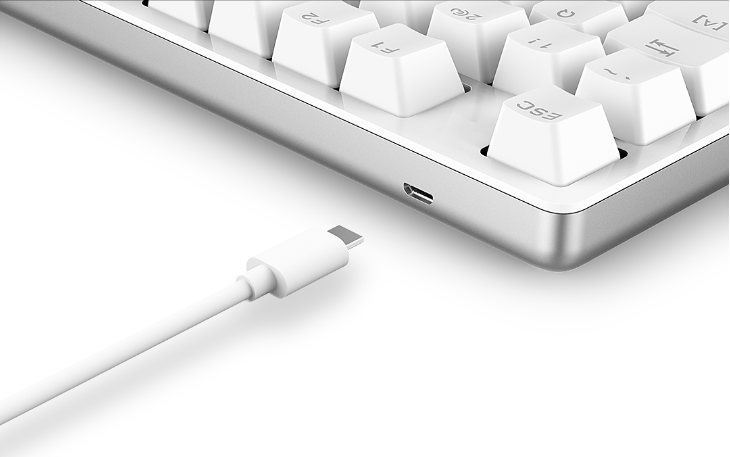 The key caps are made of translucent poly-carbonate + ABS resin white color design. The characters printed on the keys are wear resistant and the caps can be replaced.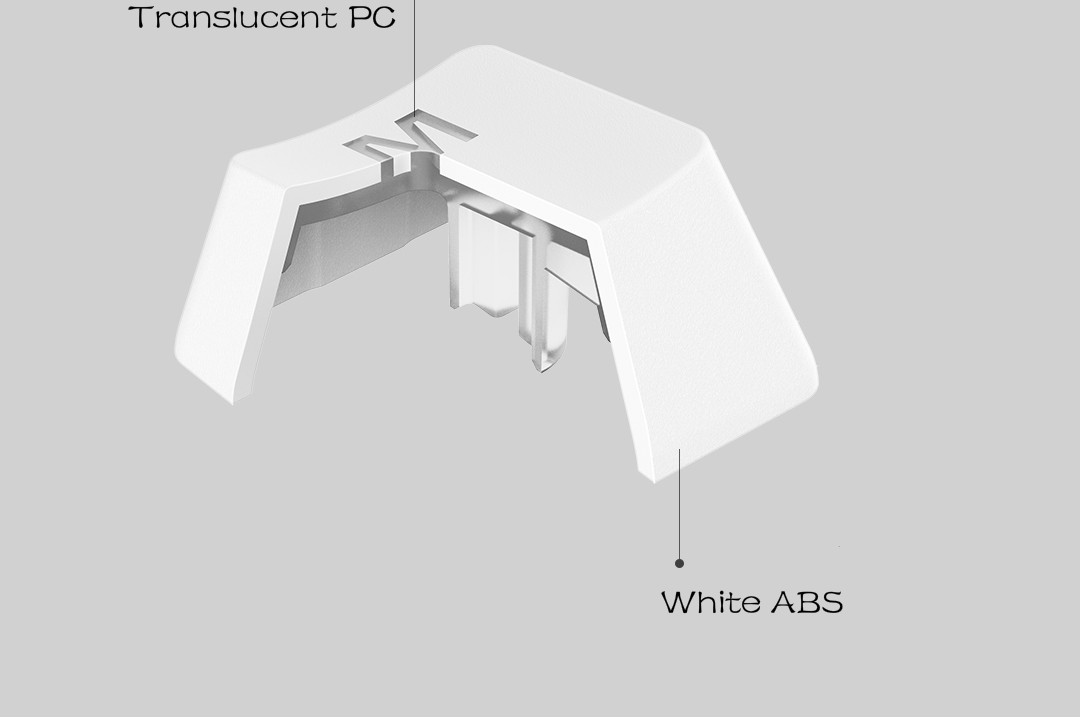 The keyboard comes with 3528 LED lights that have a color temperature of 6500K and six-speed luminance. It comes with basic keys like the windows button key, caps lock key, scroll lock key, and function keys. Those function keys also provide a two-tone orange and white backlight.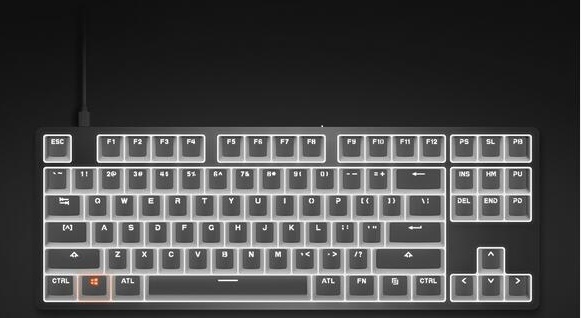 If you are interested in Xiaomi Mi mechanical keyboard, you can preorder one at Geekbuying.