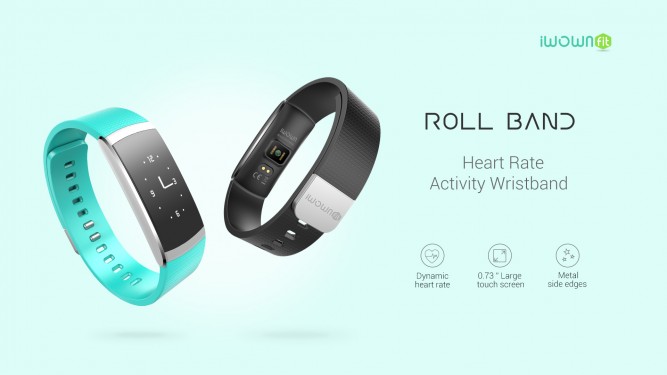 Nowadays, smart wristband is no longer strange to us. Wearable technology has certainly grown by many leaps and bounds over the years leaving many customers with options for home use, bring your own device, and even exercise. Today we will introduce you an attractive smart wristband – iWOWNFIT i6 Pro.
Packaging
The Roll Band comes in a simple box with iWOWNfit logo on it.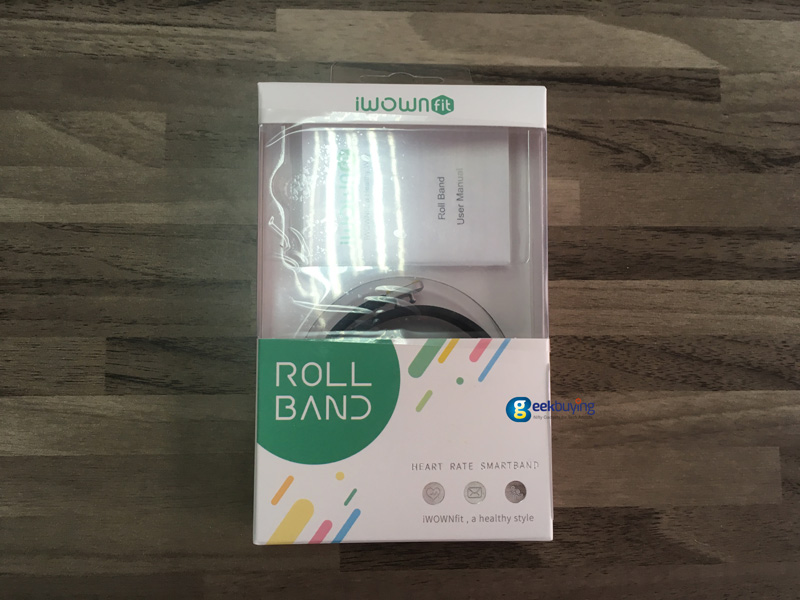 You can find the product information and QR code on the back side of the box.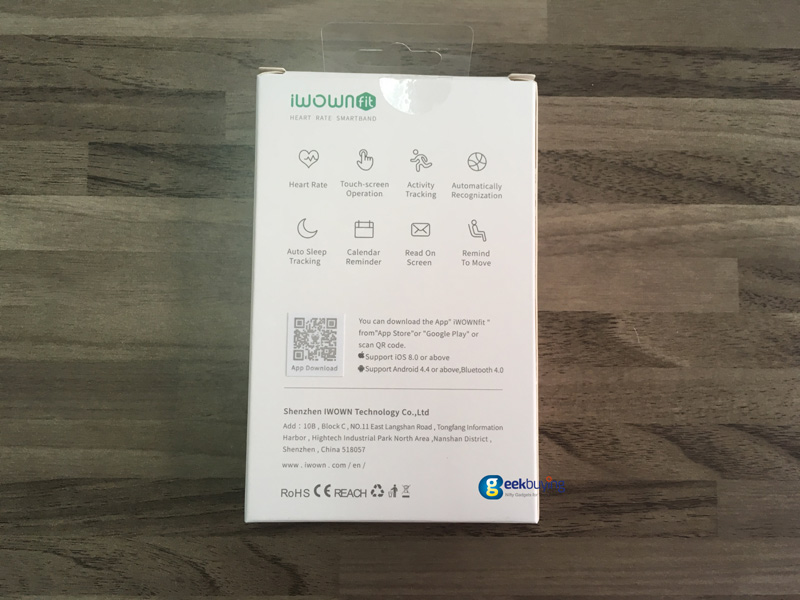 Box content: 1 x i6 Pro Smart Wristband, 1 x Charging Cable, 1 x User Manual

Design
The roll band is stylish and is made up of Stainless Steel and high quality ABS material. The strap is made up of TPU material which is comfortable and adjustable. Its 0.73" HD (128*88 pixel) touch screen displays time, date, steps, distance, calories, heart rate message, call ID, to-do, movement model etc in real time. You can control it by click, slide, and long press. Moreover, the roll band has an IP67 waterproof, which means that the device features complete protection against dust, and protection against water immersion.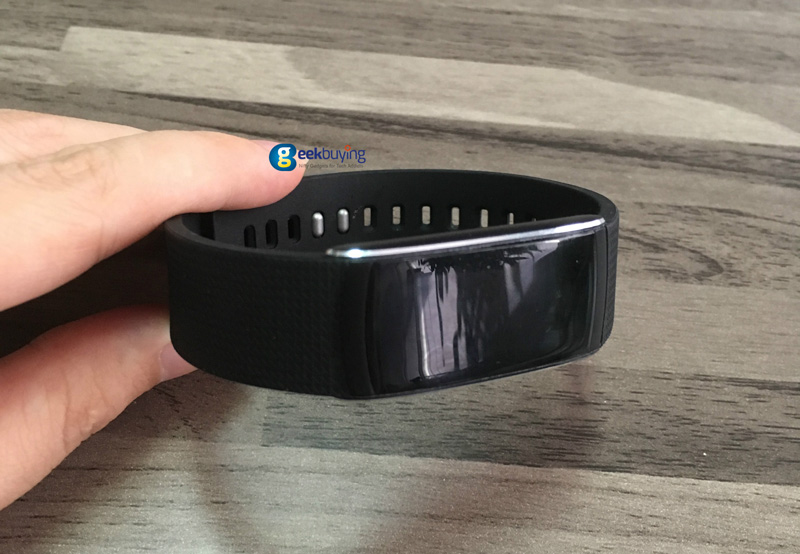 The wristband has 12 holes. Whether your wrist is fat or thin, you can wear it easily.


The curved bottom of the wristband can be snug against your skin, quite match ergonomics and offer comfortable training. Curved frame design makes the visual thickness of the wristband is breathtaking 5.6mm.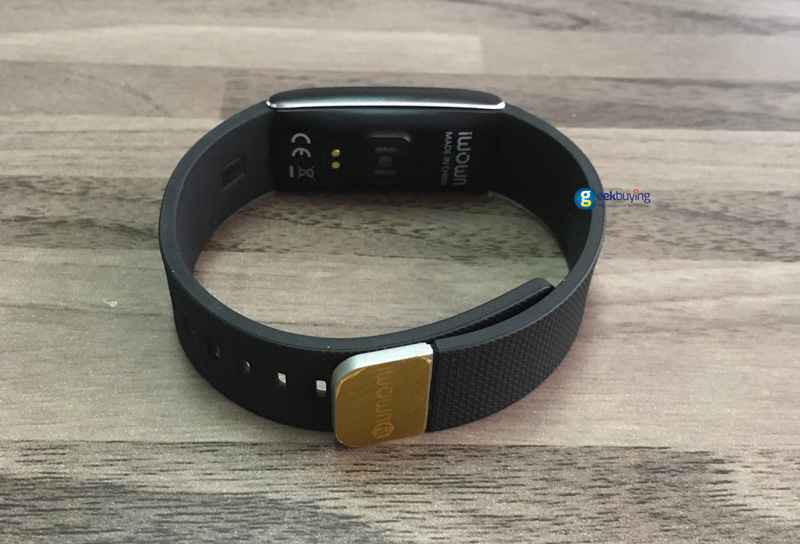 The PIXART heart rate sensor is located on the backside of the wristband, which could record and draw heart rate curves in real time.


The wristband is a bit difficult to fasten with one hand.

Display
The Roll Band features 0.73 inches touch screen (128*88 pixel) Even it is a wristband, it has 5 different dial styles that allow users to select. Swap the watch faces, personalize your own life.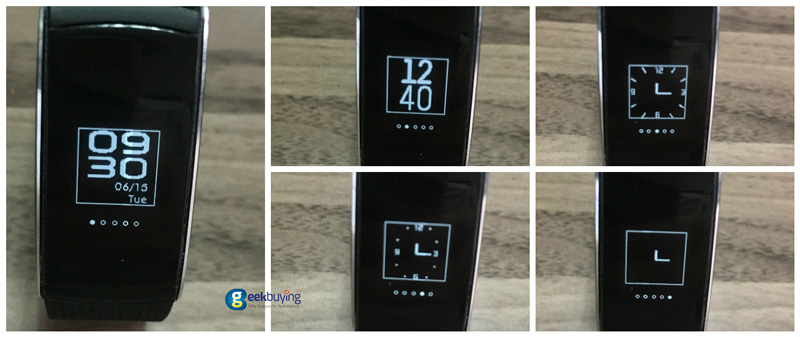 Gesture control
Simulate the operations that turn over the wrist to look at watch, automate the implementation of turning over the wrist to light up the screen, making science and technology a part of our lives naturally.
The screen is very responsive and makes it easy to switch between functions. I also like the "gestures" option which turns the screen on to display the time when I turn over my wrist.
Features & Performance
First, fully charge the wristband. The wristband adopts magnetic charging interface, which feature anti-plug function.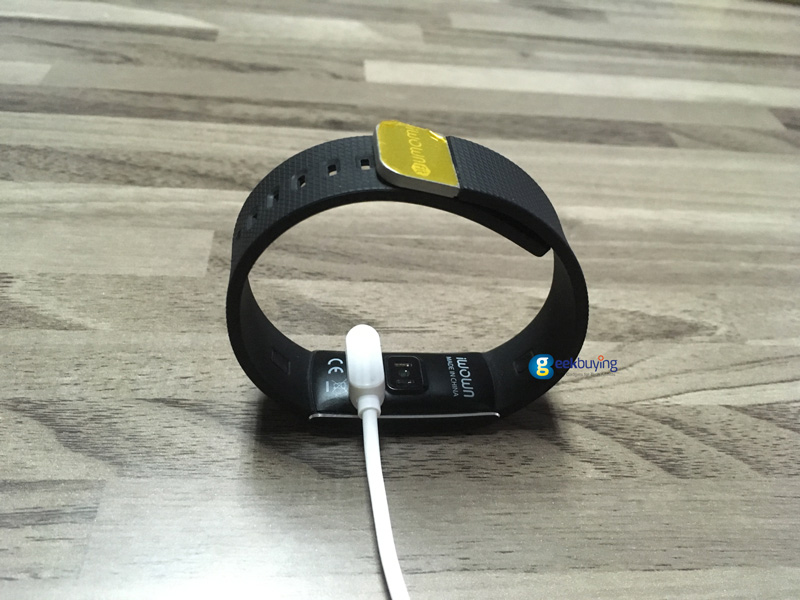 Then, download the iWOWNfit app and register an iWOWNfit account. Connect the wristband with APP according to the instructions. After a successful connection, time and motion data will be synced, sleep monitoring, message push, call reminder will turn on.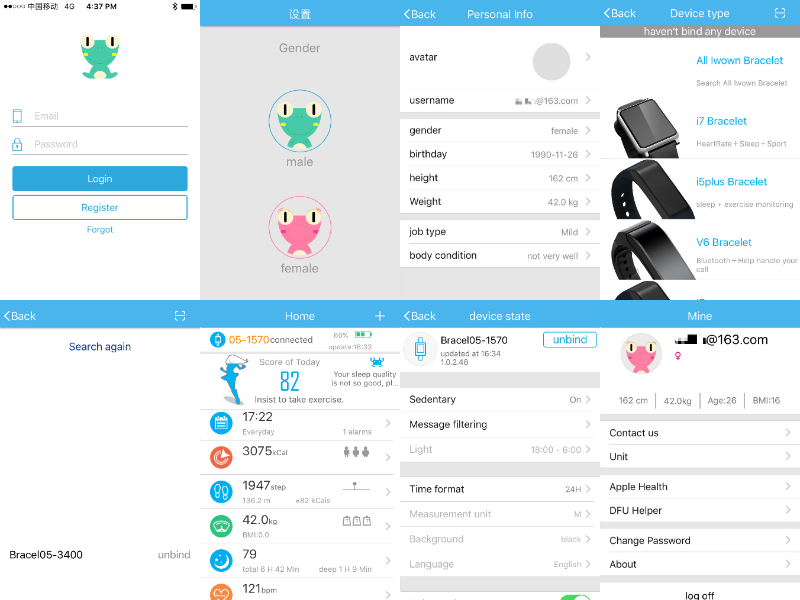 Notifications
1) Text push
Roll Band can store 8 pieces of message at a time. Currently the Roll Band supports vibrating and displaying the content on its screen for SMS, WeChat, Facebook, Twitter, Snapchat, and Whatsapp. Click the screen can page flipping to view.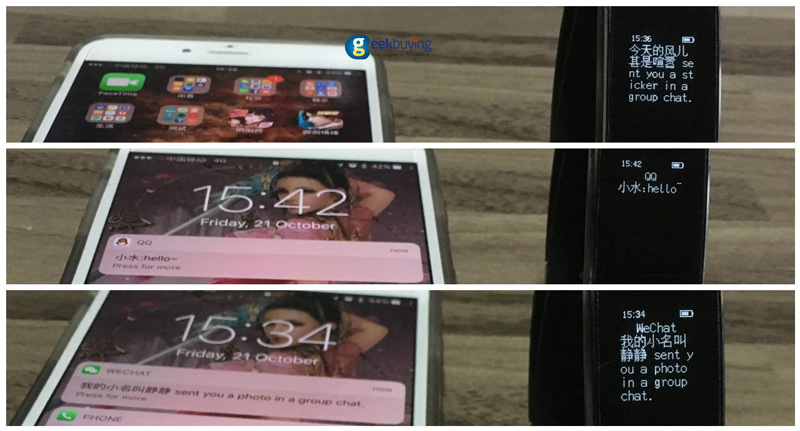 2) Caller ID display
Roll Band shows your incoming calls and missed calls and vibrate your wrist, even in a noisy environment, you will never miss important calls. You can also slide the screen to reject a call.
3) Sedentary reminder
If you refrain from all body movement, you will hamper your body's ability to fight off Sub-health. Roll Band will remind you get up and walk around a bit.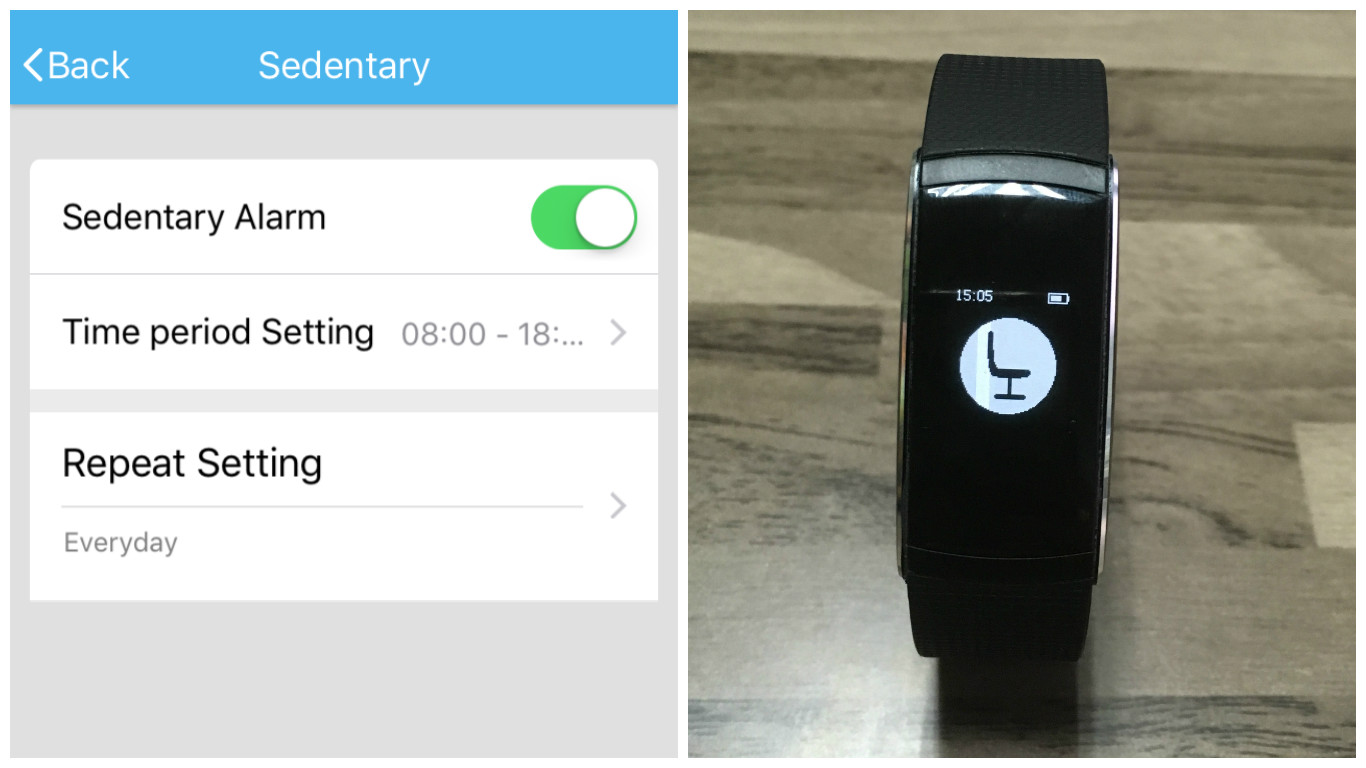 4) Alarm clock
You can also set an alarm which will vibrate to remind you of things.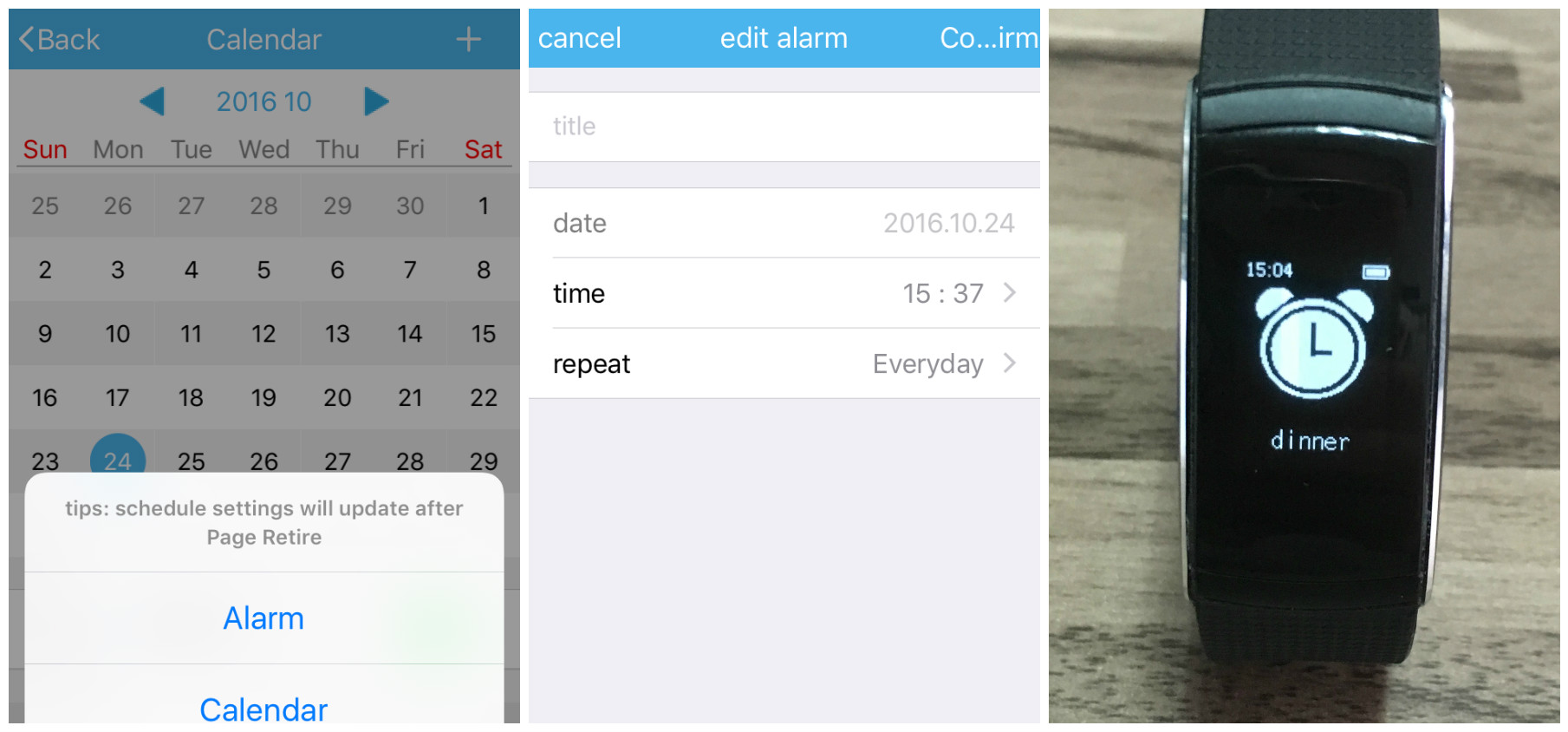 5) To-do notifications
You can directly set up your To-do with voice interaction in the iWOWNfit App. Roll Band will remind you at the setting time by vibrating your wrist.
6) Goal notifications
If you set remind time in goal settings, Roll Band will remind you at the setting time by vibrating your wrist.
24 Hours Heart rate monitoring
Roll Band will automatically enter into heart rate monitoring model when you are exercising. Real time heart data will display on it, helping you master your sport rhythm, making exercise more scientific and effective. With advanced heart rate monitoring technology. Roll Band keeps you knowing your heart all day and during workouts. In my test, it has accurately tracked my heart rate.
Find phone
When you can't find your phone, you can simply tap the Find Phone icon and your phone will vibrate.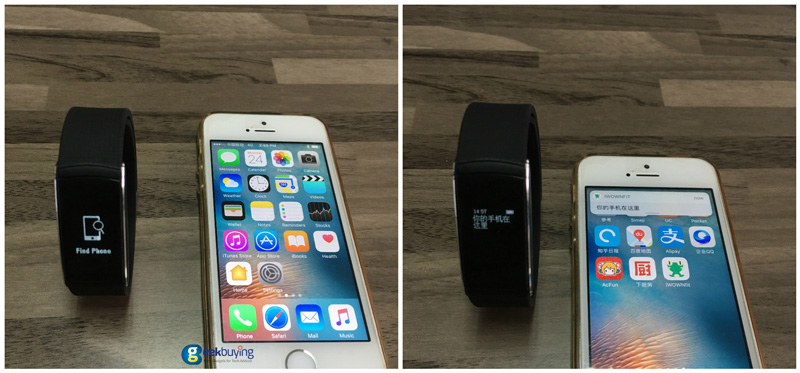 Sleep monitoring
Roll Band automatically tracks how long and how well you sleep and shows your sleep trends and gives you sleep-inducing strategies. I found it pretty accurate in tracking my deep, light, awake hours. Basically it tracks your sleep pattern by tracking your hand movement.
Sports Tracking
Steps tracking
The step measurements seem reasonably accurate. Waving my hand slowly won't register as a step.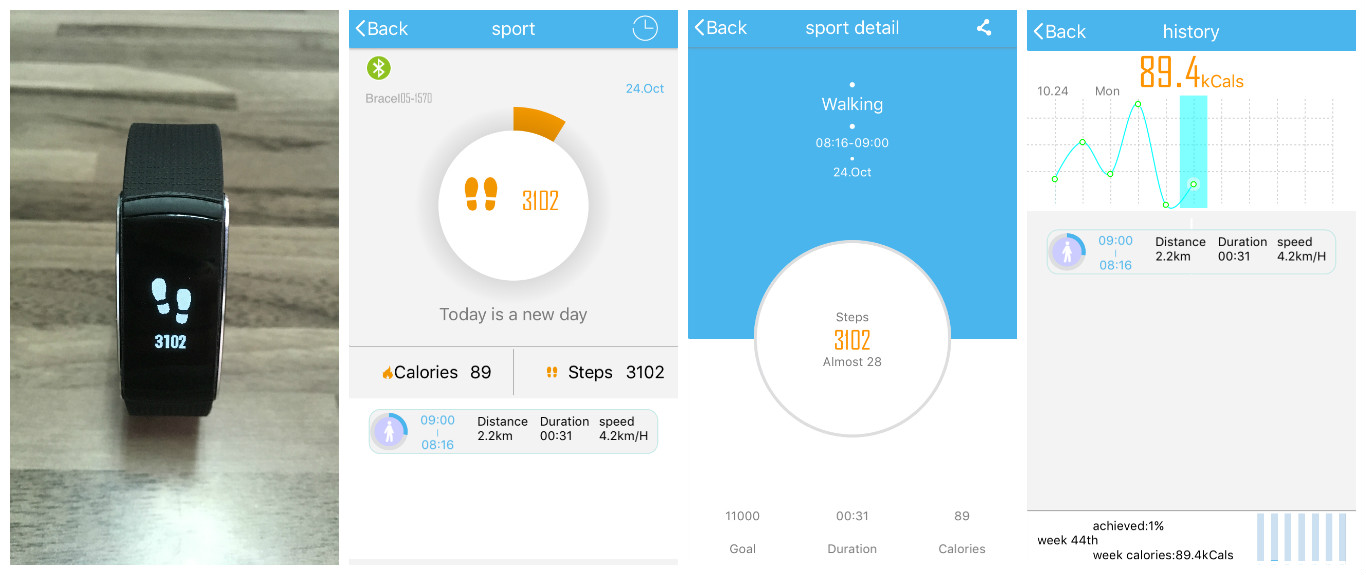 Set personal goals
In goal setting, you can either choose keep fit or lose weight. It let you set how much you want to walk, in steps and distance, and how long you want to play football, basketball etc. There are 24 sports pattern for you to choose (Badminton,Basketball,Football,Volleyball,Table tennis,Bowling,Tennis,Shuttlecock,Walking,Mountaineering,Cycling,Skiing,Skating,Climing,Rope skipping,Fitness,Dance,Plank,Hi-low,Yoga,)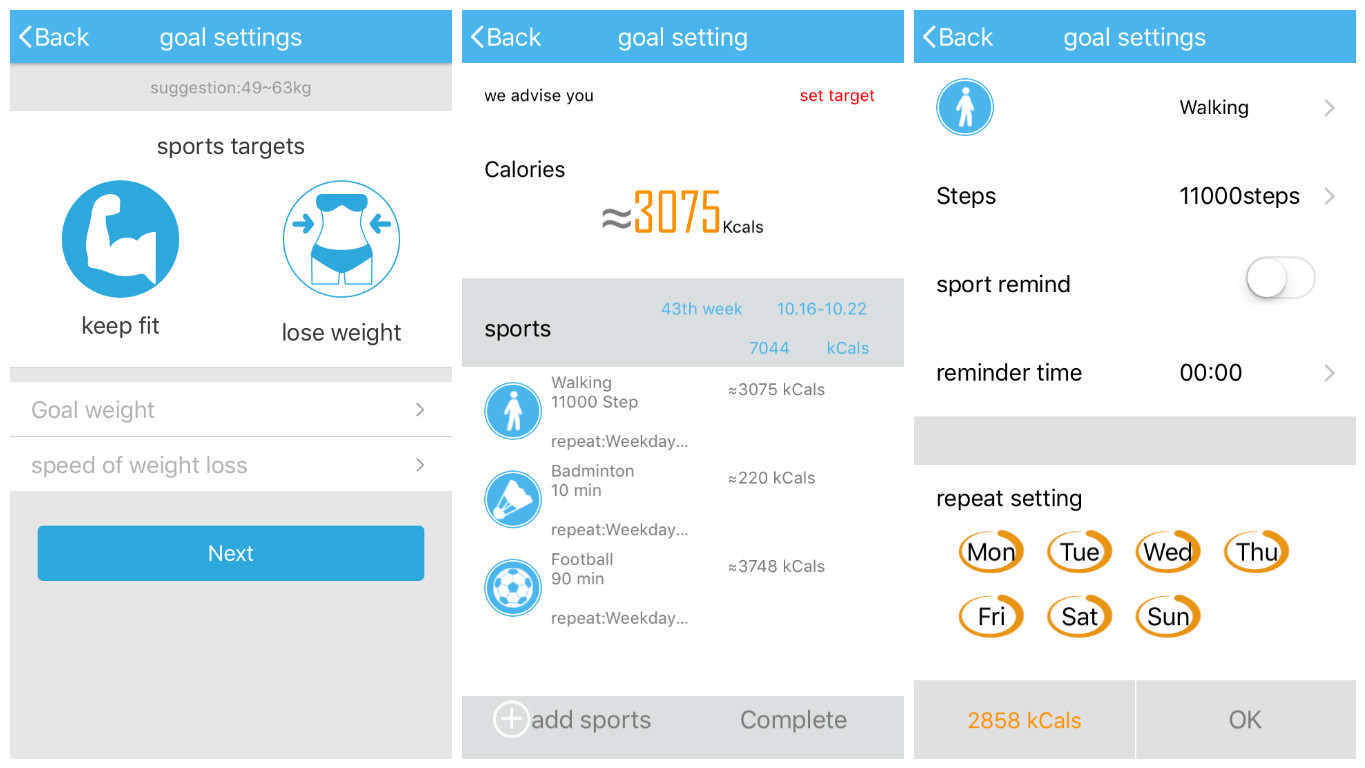 Remote camera control
The remote camera function will allow you to remotely turn on the camera as well as take pictures without ever touching the phone.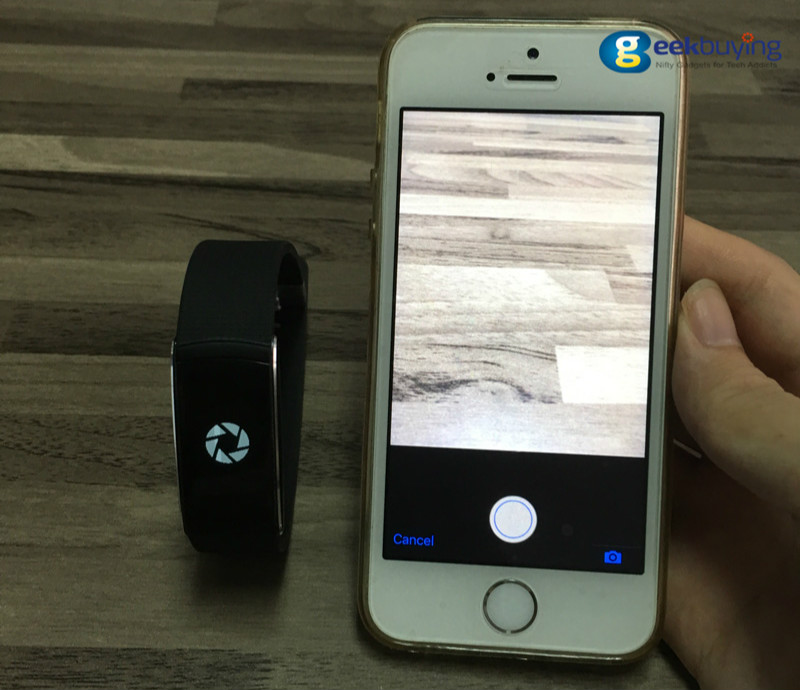 Support Apple Health and other apps
You can share your IWOWNfit data with other apps on your phone
Support 48 languages
Roll Band supports 48 languages.

Conclusion
At less than $30, the IWOWNFIT i6 Pro represents incredible value when set against some of the established fitness wearables, offering more functionality than many of its rivals. It can automatically identify basketball, cycling and running, three kinds of movement types and also support 24-hour continuous hear-rate monitoring. In our test, the sports tracking and heart rate monitoring were quite accurate. And we found the sleeping monitoring is pretty accurate in tracking deep, light and awake hours. In addition, its excellent battery life, useful notifications and an eye-catching design really make the IWOWNFIT i6 Pro more appealing.
However, there are some places needed to be improve: a bit difficult to put on; the strap cannot be replaced; bright screen time is rather short. Apart from those small flaws, the IWOWNFIT i6 Pro is really worth buying.