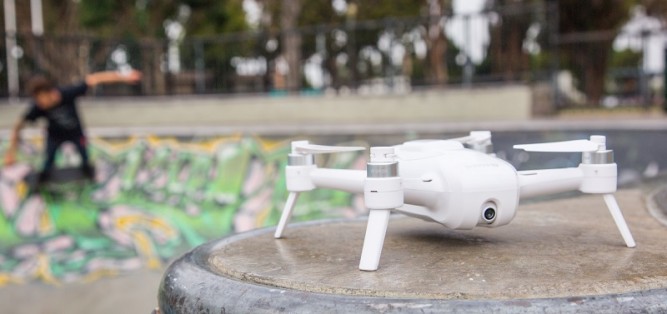 Yuneec is known for high-end drones with features like 4K and collision avoidance. Recently, they has launched a new drone Yuneec Breeze 4K. Yuneec Breeze 4K is a more affordable, compact and portable drone that can take 4K video and 13MP images, targeted to compete with ZeroTech Dobby and Parrot Bebop.
Key Features
– Ready to fly
– UHD 4k video resolution
– 13 megapixel images
– Controlled by smartphone
– Automated flight modes
– Indoor positioning sensors
– Follow me mode
– 720 HD live view on smart device
– Instant social media sharing
– Includes propeller protectors
– Auto return to home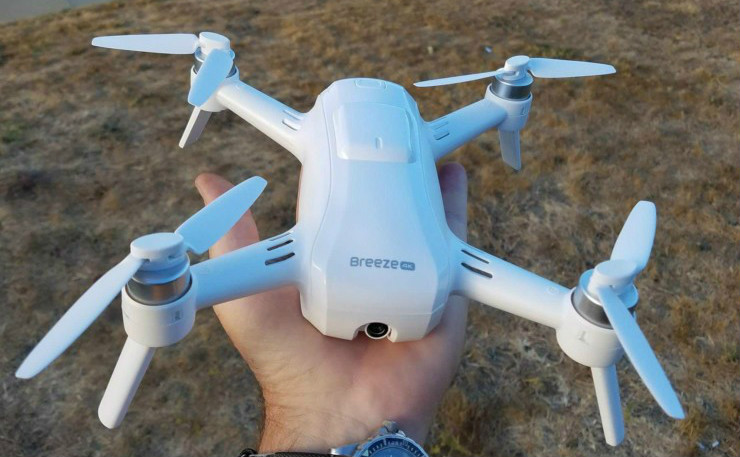 The Breeze weighs less than a pound and its wheelbase is only 240mm. It's an ideal flying camera that can be taken anywhere. Foldable propellers and carrying case make Breeze compact for easy transport. Inside the small body, there are GPS, optical flow and infrared positioning sensors that allow it to hold its position both indoors and outdoors, making it safe for any occasion.
The camera features 117° FOV, built-in 1/3.06 inch CMOS sensor, and effective pixels 13MP. The camera can take 13MP still images and record full HD (1280×720 @ 60fps) and 4K Ultra HD (3840×2160 @30fps).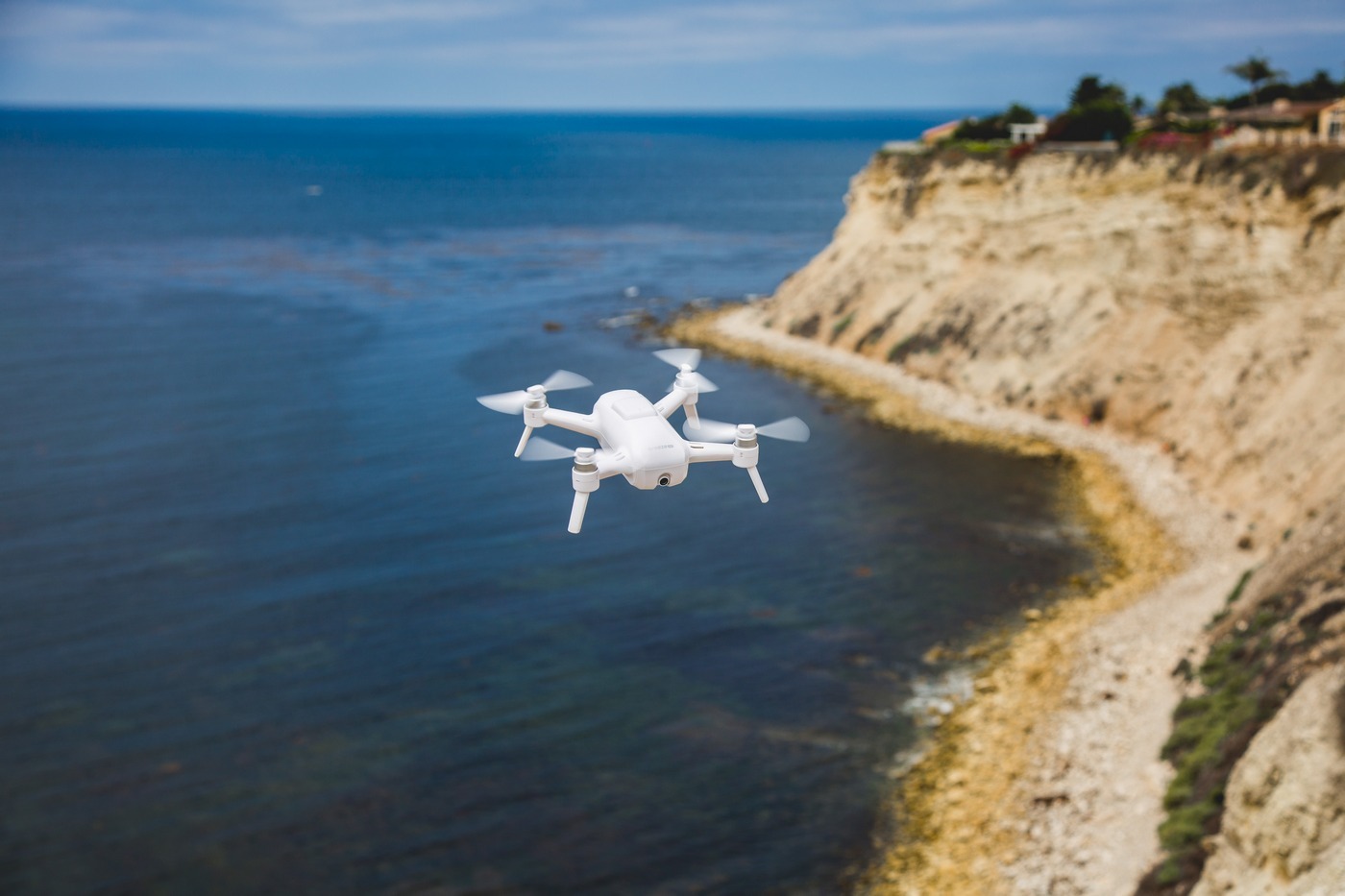 Once you've captured photos and videos with Breeze, it will download straight to your smartphone. Then you can share them via your favorite social media. Select the photo or video you would like to share and choose which social network you would like to share to. You can write a personalized message and share instantly, all without leaving the app interface. It's that simple.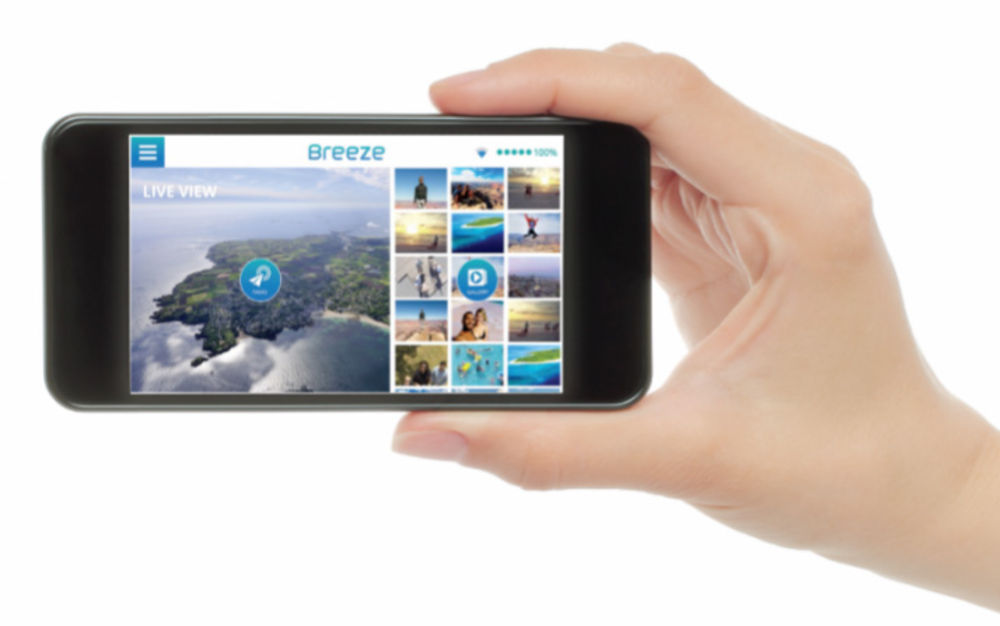 The Breeze comes with five automated flying modes: Pilot, Selfie, Orbit, Journey, and VisionTrack. Pilot mode is controlled by an iOS or Android smart device. Selfie mode makes it automatically take a selfie. Orbit mode tasks the drone with doing 360-degree loops around a single object. Journey mode allows it to follow a planned course. Finally, Follow Me mode uses GPS to track a moving object. Thoses 5 modes let the Breeze fly itself so you can concentrate on capturing the magic moment in a video or photo. And just in case you're wondering, it does have a pilot mode too so if you want to just use it as a normal drone you can do that as well!
Breeze is controlled by iOS or Android device with the Breeze Cam app. It can reach maximum height of 80m and has around 12 minutes flight time. And you can fully recharge the drone in around 40 minutes.
With so many amazing features, Yuneec Breeze 4K selfie drone really worth consideration.