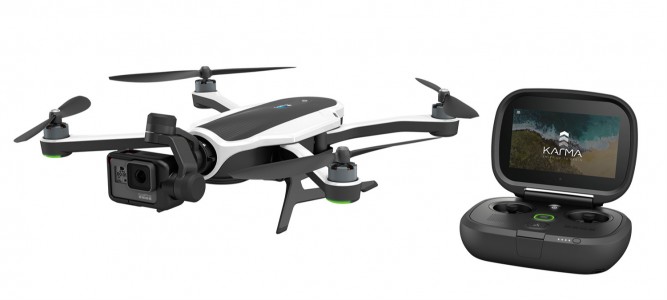 GoPro has finally announced its long-awaited flying camera drone: Karma. The folding drone comes in a backpack and features a removable stabilizer as well as a simple controller with a built-in display. The Karma boasts a maximum speed of 35 miles-per-hour, a range of one kilometer, and 20 minutes of flight time.
Karma is small and foldable, designed to fit inside a backpack. You don't have to assemble the drone each time. The four arms (one rotor on each) just fold snugly against the body and click into place in seconds. It's also very flat. The Karma ships with its own backpack, so it can be bagged up and taken along on a bike ride or ski trip.
At the front of the drone there's a 3-axis gimbal. Not only will it keep your video looking smooth in the air, but it can be removed and attached to the included Karma Grip. GoPro says the grip can then be used handheld, perfect for running, riding, skating, etc. alongside your friends, or mounted on other gear. The Grip has buttons to control the camera's shutter, modes, and the angle of the gimbal.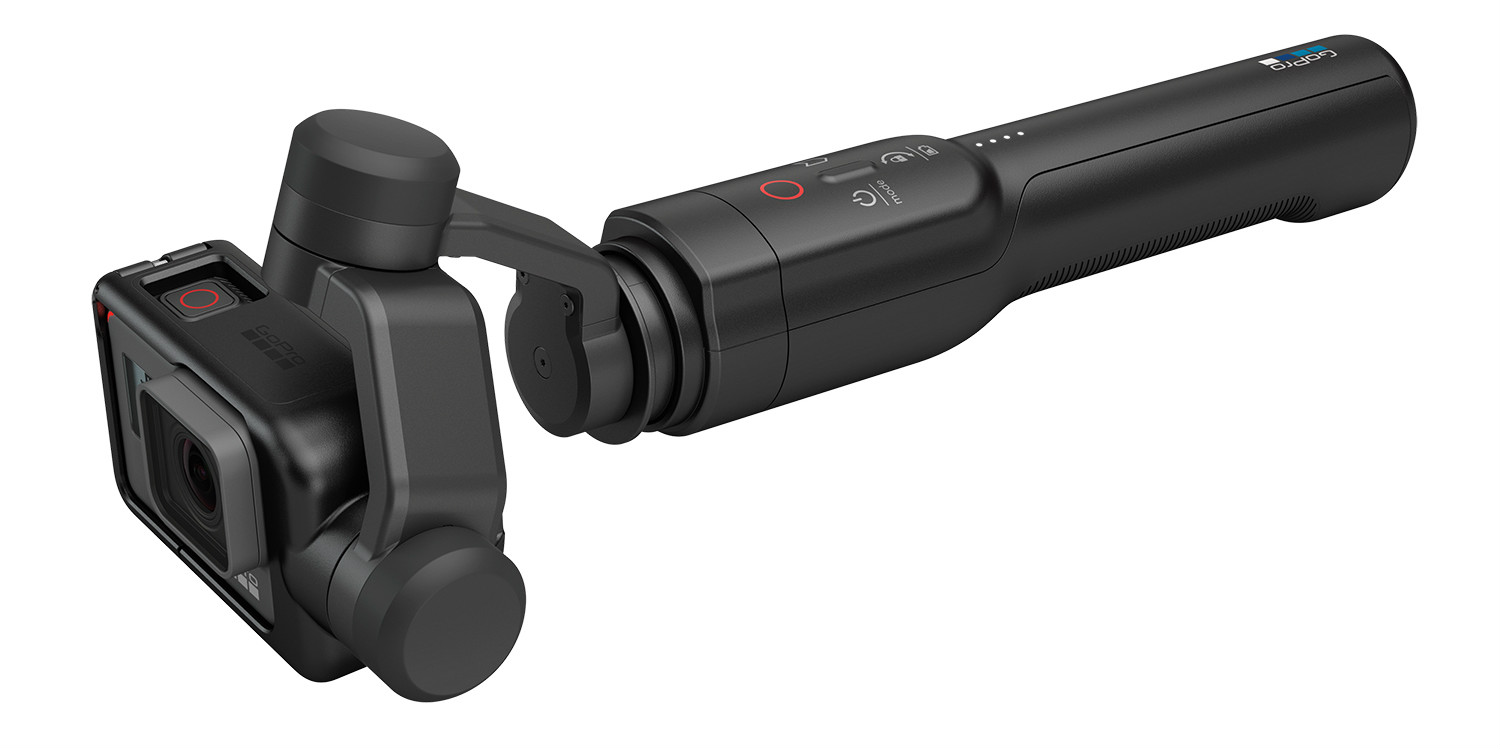 The Karma will work with the new GoPro Hero 5 Black, the Hero 5 Session, as well as the Hero 4 and Hero 3. You can get it with a Session for $999 or the new Hero5 Black for $1,099.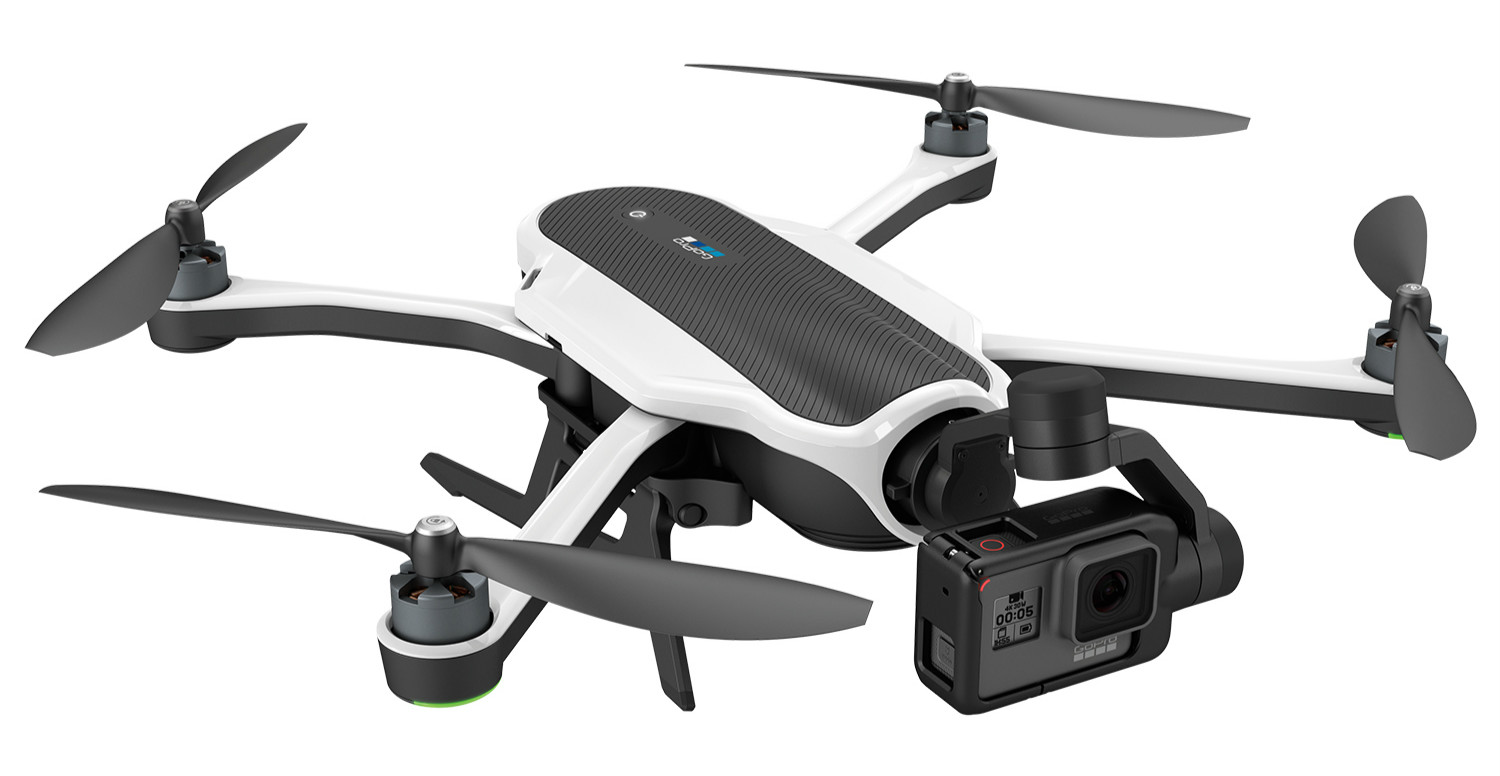 GoPro went with a video game style controller. It looks extremely simple with two joysticks and a take-off/land button. What's more, the controller has a built-in touchscreen, so you don't have to use your phone or a tablet just to see where you're going or adjust settings.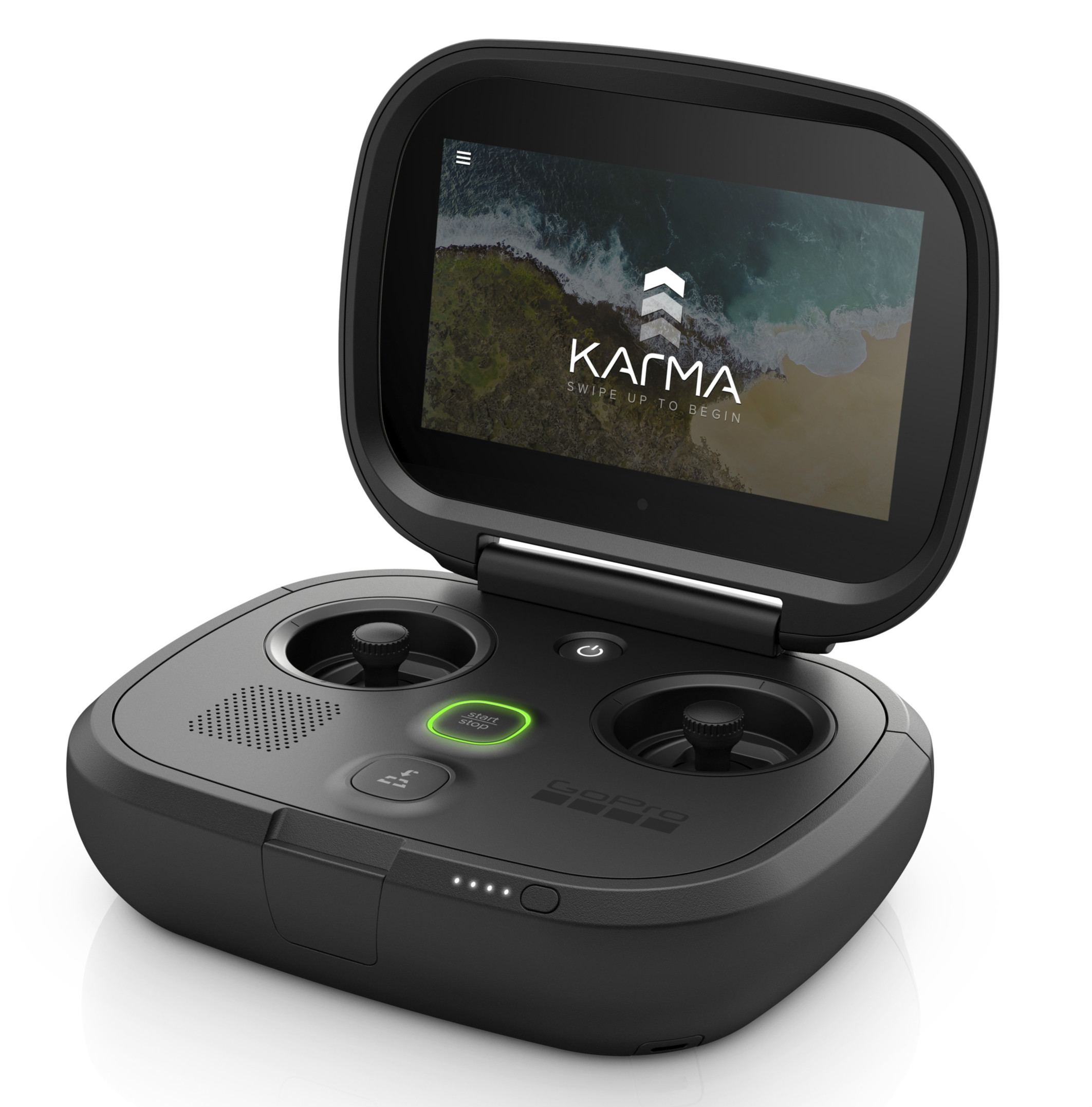 GoPro is also offering a "passenger app" that allows another person to see the live video feed from the drone and even control the camera position. Anyone who's ever tried to capture the very best drone video while also trying not to crash the drone into a tree will understand how cool it would be to have a dedicated camera operator.
Karma will go on sale on October 23rd for $799 without a camera, $999 with a Hero5 Session and $1,099 with the Hero5 Black.
Latest portable drones: Zerotech Dobby, Yuneec breeze, Wingsland S6
DJI is rumored to be releasing a foldable drone DJI Mavic next week. Let's stay tuned!