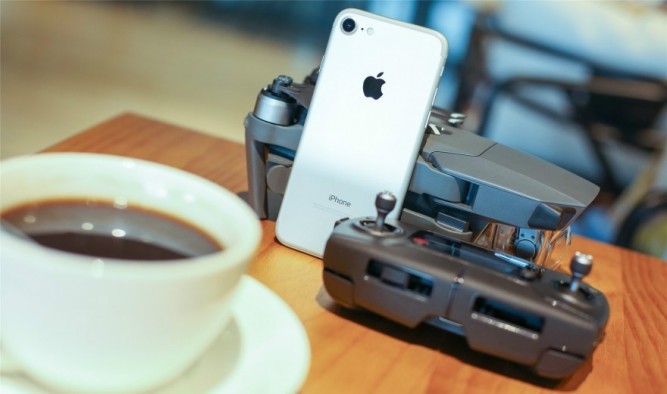 Recently, Drone manufactures have all set foot in "pocket-sized" drone. We have already introduced Zerotech Dobby, Wingsland S6, Yunnec breeze, GoPro Karma. Now, here comes DJI Mavic Pro. The DJI Mavic is small enough to carry in a backpack and features foldable propeller arms, 4K camera stabilized by a 3-axis gimbal. You can even control this little drone with gestures and snap hands-free selfies as it hovers overhead. Flight time is 27 minutes, and can exceed 40 mph in "Sport" mode.
DJI Mavic Pro main features
The DJI Mavic Pro folds down as small as a bottle of water, making it small enough to bring with you everywhere.
New OcuSync transmission system offers up to 4.3 miles (7km) of transmission range.
Fly at up to 40mph (64kmh) or for as long as 27-minutes.
True 4K, fully stabilized ensures smooth footage
ActiveTrack, TapFly and other smart features make professional looking video effortless.
Obstacle Avoidance combined with sensor redundancy increases flight safety and reliability.
Vision positioning paired with GPS and GLONASS ensures precise positioning indoors and outdoors.
Fly by Phone over Wi-Fi for even easier flight
Design
The DJI Mavic is small enough to carry in a backpack. It measures 3 x 198 x 83mm when folded up and weighs only 743g, which is half the size and weight of the company's flagship Phantom 4. This is all thanks to folding design.
Controller
Mavic Pro also comes with a foldable controller that offers 4.3 mile range. It's roughly the size of a NES controller, with a small screen that provides basic telemetry: height, speed, distance, and orientation. You can take off, fly, return to home, and land, all by simply tapping on the screen. In "tap-to-fly" mode the drone will always move forward, and will automatically sense and avoid obstacles. The controller can be used by itself or in conjunction with a smartphone running the DJI Go app. If you want to use the drone's advanced features like ActiveTrack, Gesture mode and TapFly. You have to control your Mavic Pro by smartphone.
Camera
The camera uses the same sensor as the Phantom 4, shooting 4K video at 30 fps and full 1080p HD at 96 fps. The autofocus camera features a minimum focusing distance of just 19 in (0.5 m) and can be flipped 90 degrees to portrait mode for vertical selfies and video. Its 12-megapixel camera with Adobe DNG RAW support has been expertly tuned for aerial images. With the help of the 3-axis gimbal, you can confidently shoot 2-second-long exposures in the air to get the most jaw-dropping aerial images.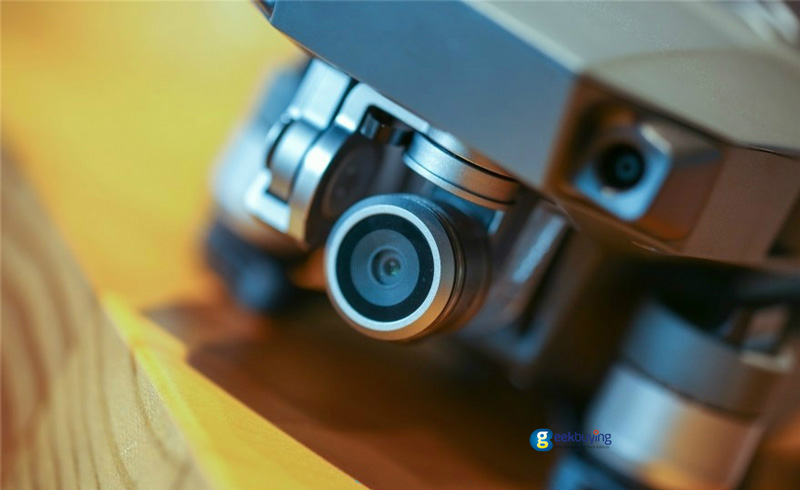 The TF card slot, micro USB port are hidden in the slider. There is a status indicator near the TF card slot.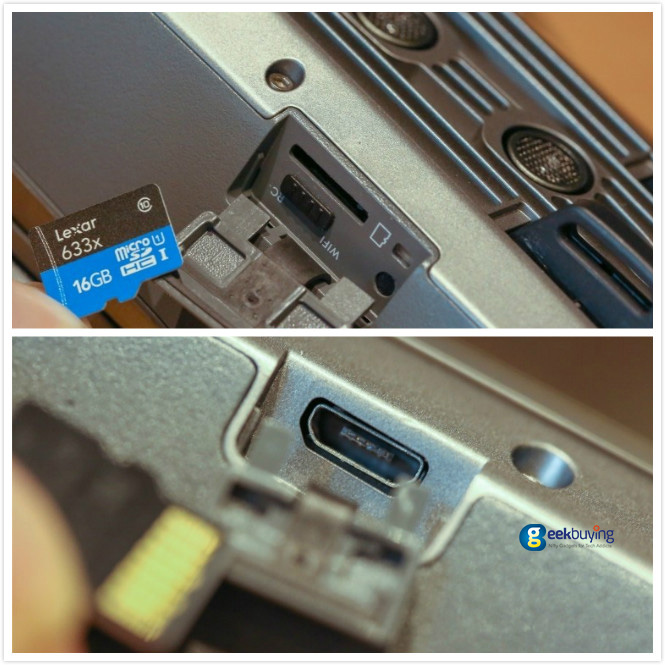 Battery
11.4V/3830mAh, although it is significantly smaller than the one found on the Phantom 4, but flight time is still a solid 27 minutes thanks to reduced weight.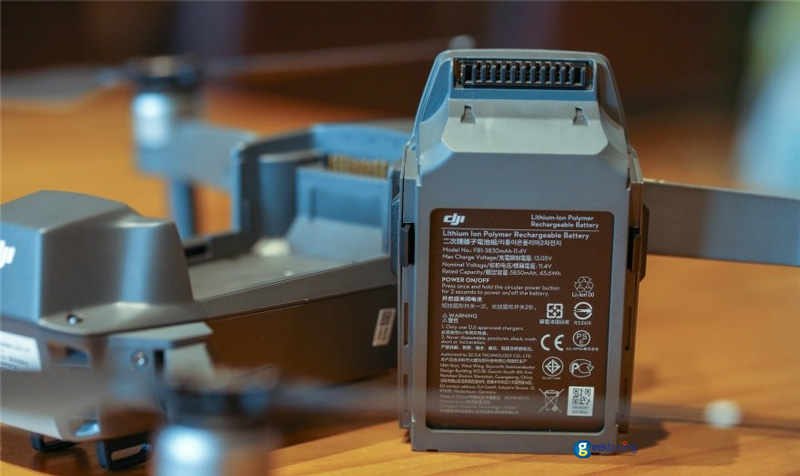 Rotor
In order to control the weight of the drone, the rotor is connected directly to the motor housing.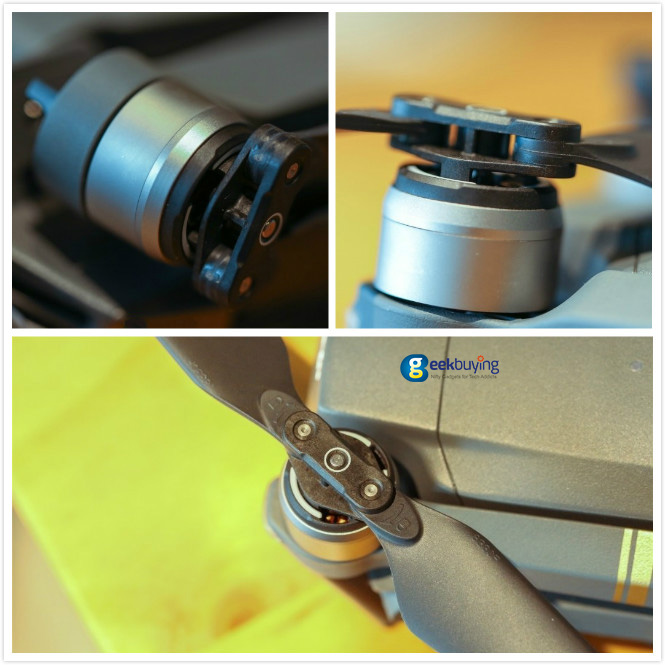 Heat dissipation
The whole belly is covered by a heating panel made of aluminum alloy. The air comes into the right side of the gimbal protective cover through the body of the drone and goes out from air vents.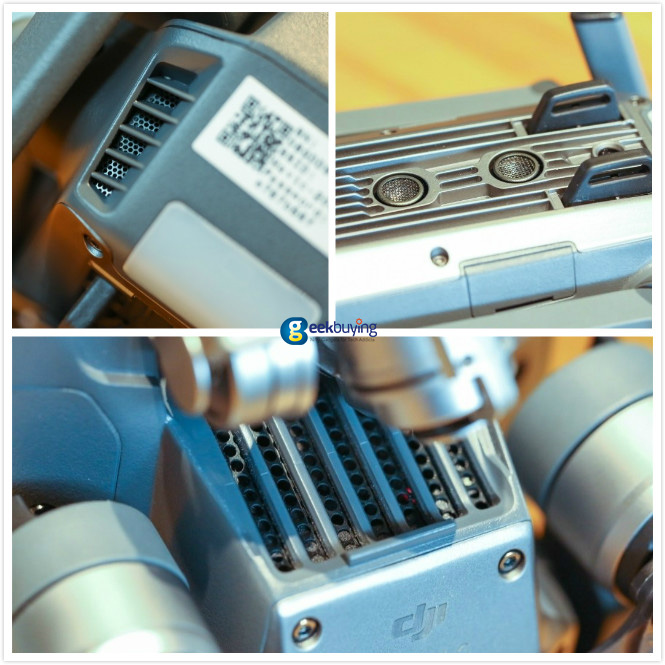 Accessory

1× charger, 1× power cable, the charger can both charge the controller and battery simultaneously.



1× RC cable (lightning connector) 1× RC cable (Standard Micro USB connector)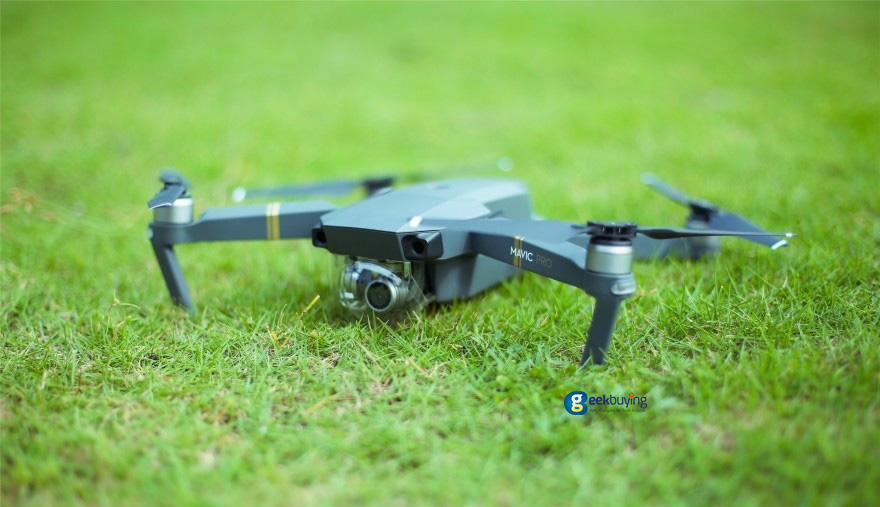 The DJI Mavic Pro is available for preorder now and will ship in mid-October.