YI Technology known for its budget camera has announced the forthcoming release of YI Erida, a full carbon tricopter drone that equipped with the YI 4K action camera and can fly at speeds up to 75 mph and stay in the air for up to 40 minutes.
"With the launch of YI Erida we are solving three of the biggest barriers to widespread drone adoption: overly complex products, lack of consumer accessibility and short flight time," said Sean Da, Co-Founder & CEO of YI Technology. "Like all YI products, YI Erida features the most advanced technology in a simple and intuitive operating system at a competitive price point. Our drone is the culmination of decades of expertise and experience in imaging and aeronautics with a focus on producing a drone that addresses the shortcomings of current market leaders, to exceed the industry standard."
Lightweight & 75 MPH
The Erida tricopter drone can reach 75 MPH and stay in the air for up to 40 minutes thanks to its durable and lightweight frame that's made of 100 percent carbon fiber. And two of the three propellers rotate and fold back to make YI Erida versatile, portable and easy to carry.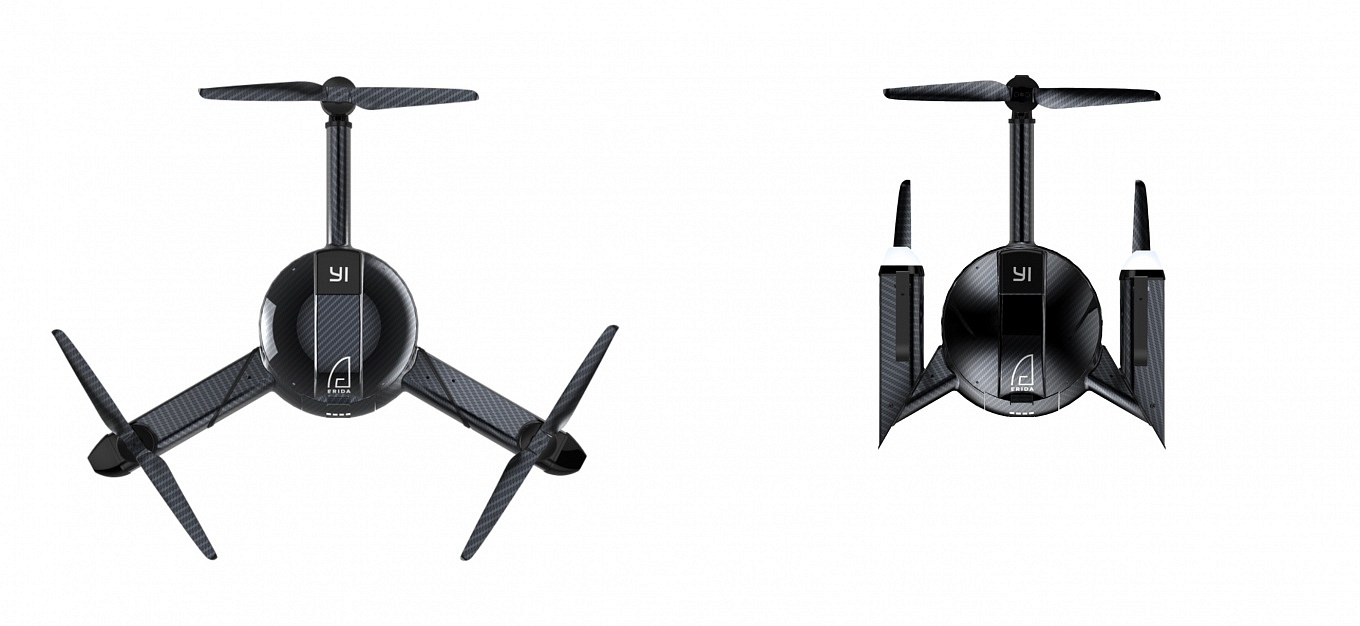 Smart software & User-friendly YI Erida mobile app
YI Erida is equipped with advanced sensor and smart software, which will make flying YI Erida easier, smarter and safer. The YI Erida mobile app is simple, user-friendly. Users can set the flight mode, choose the height and shooting angle, control takeoff and landing, and check battery status, distance and flight time. With advanced sensor and built-in laser scanner, the drone can examine its surroundings and automatically increase flying height when the ground starts to elevate.

Motorized gimbal & YI 4K action camera
The YI Erida features a motorized gimbal to stabilize the on-board YI 4K Action Camera and works seamlessly with the drone, camera and mobile app. YI 4K action camera is able to capture 4K resolution videos at 30 fps for 120 minutes and support multiple photo shooting modes including single shot, self-timer, time-lapse, burst shot.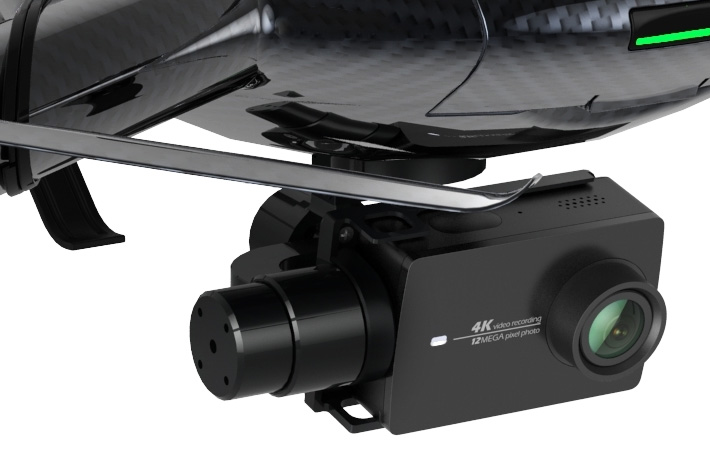 YI Erida will be unveiled at InterDrone, the International Drone Conference and Exhibition, in Las Vegas, September 7-9, 2016. Pricing, availability and final drone and application features will be announced later this year. Before YI Erida unveiled, you could consider looking for other amazing drones.