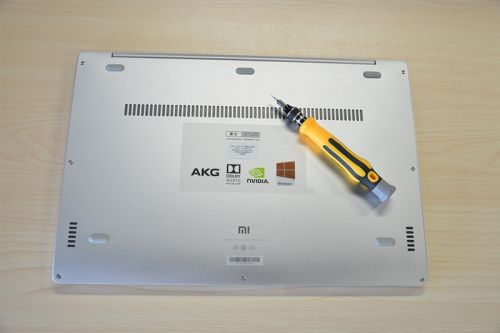 Xiaomi has officially announced Mi Notebook Air 12.5″ and Mi Notebook Air 13.3″ on July 27. In terms of the appearance, both adopts log-less and all metal design with two colors available, silver and golden.The Mi Notebook Air 13.3″ is powered by Intel's 6th generation Core i5 processor, Nividia graphics GT940MX and equipped with 8G DDR4 memory, 256GB SSD,13.3 inches 1080P Full HD display, and AKG dual speakers. It runs Windows 10 and features Mi Cloud sync, Mi Band 2 to unlock and Dolby surround sound.The Mi Notebook Air 12.5″ has the same specs as 13.3″ except that Mi Notebook Air is slimmer and lighter than the 13.3-inch model and Mi Notebook Air 12.5″ is powered by Intel Core M3-6Y30 processor with built-in 4GB RAM and 128GB SATA SSD.
Now, let's teardown the Mi Notebook Air 12.5″.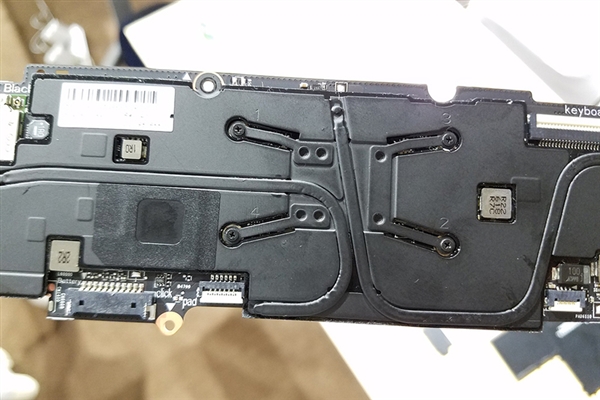 We first see the Intel M3-6Y30 processor located in the middle of the motherboard.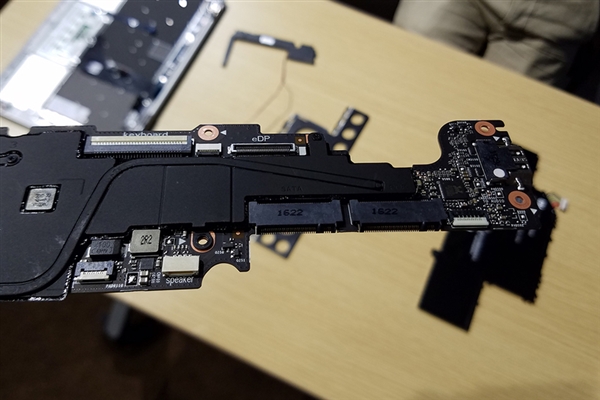 Then, we see 2 SSD slots. The left one is 128G M.2 SSD slot, while the right one is M.2 slot that can be used to expand the storage.

In the upper left corner, we can find Intel wireless card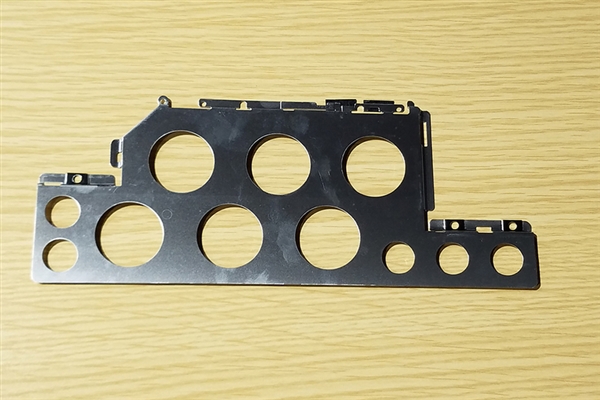 Metal guard (protect battery against bending)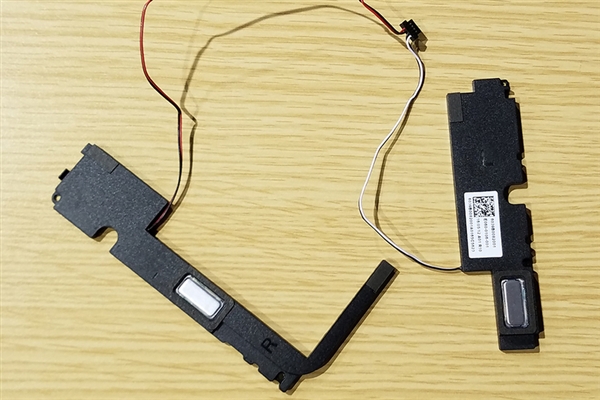 Dual speaker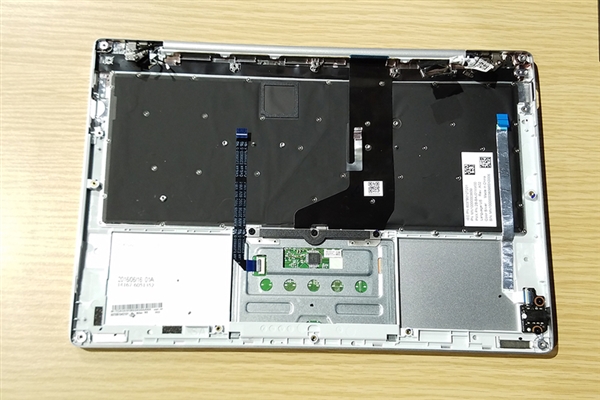 Removing the mainboard, we see the back of the keyboard and the trackpad.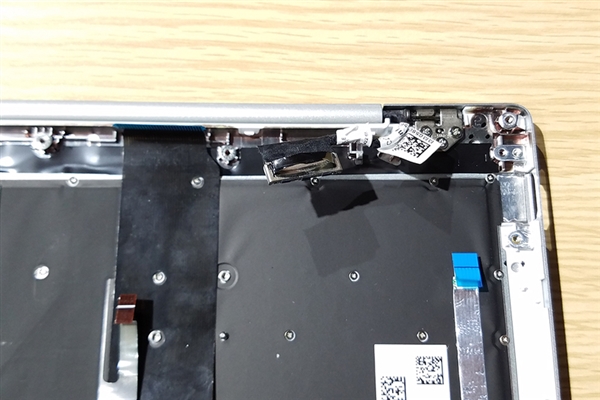 Display connector

The back cover of the Mi Notebook Air 12.5″
Now, let's take another look at the Mi Notebook Air 13.3″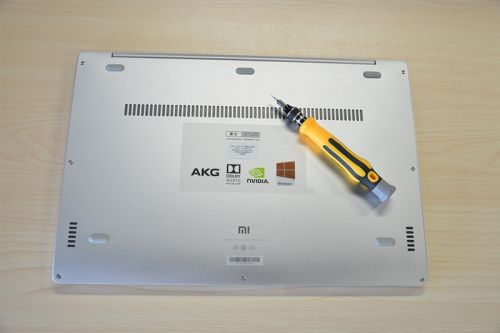 Heat vents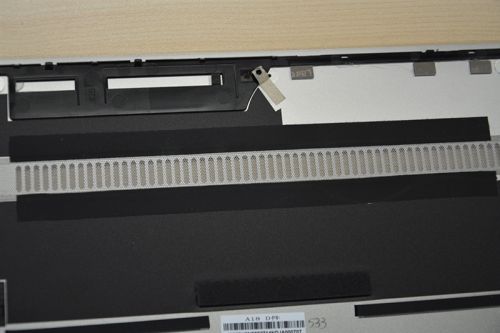 Barbed wire enclosures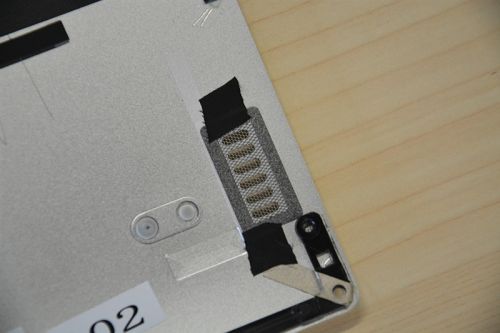 This is an overall view of Mi Notebook Air 13.3-inch version of the internal structure.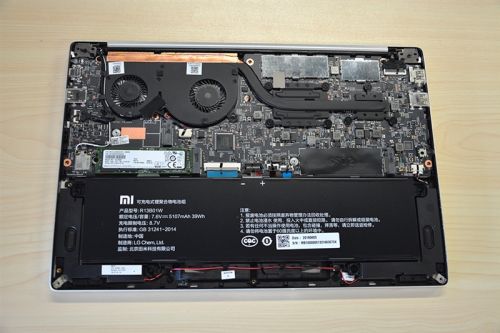 All components after a complete teardown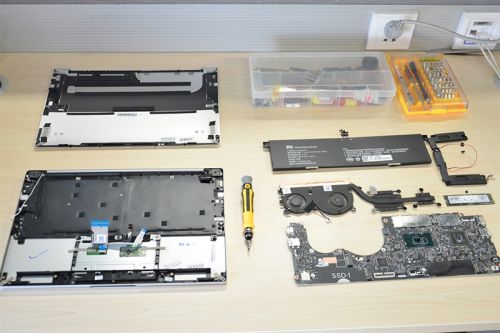 The battery is made by LG Chemicals, rated voltage 7.6V, battery capacity: 5107mAh 39Wh, standby time: more than 5 hours

Battery socket part

After remove battery, we can see the assembly date around the right side of the touchpad.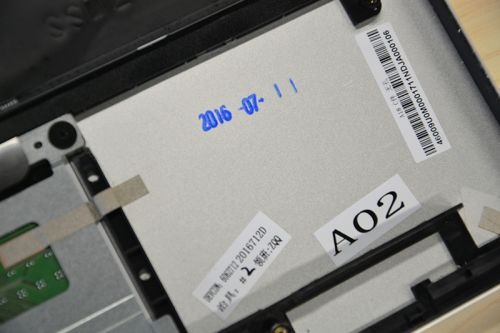 Located at the bottom of the connecting portion, the main portion of the motherboard in closed look.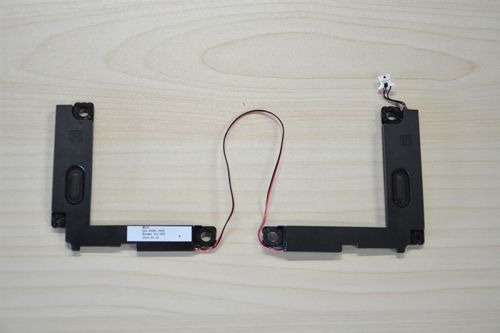 Samsung 256G SSD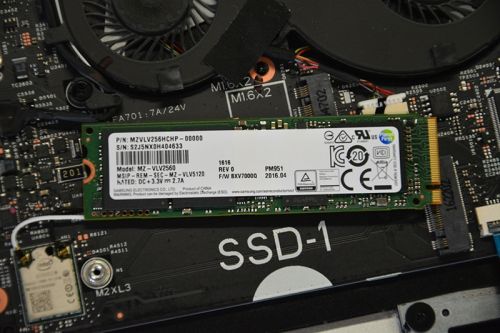 Mi Notebook Air legendary single brass dual cooling fan.

Single brass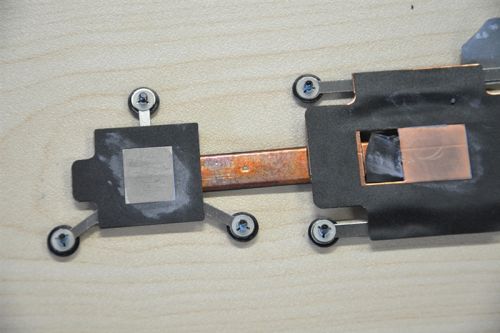 Dual cooling fan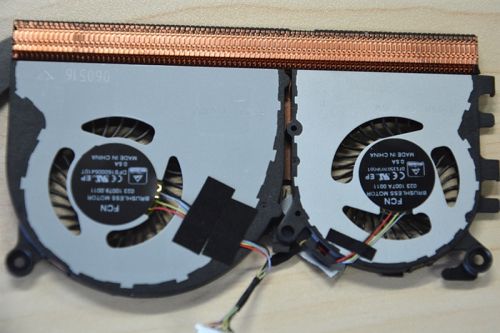 WiFi module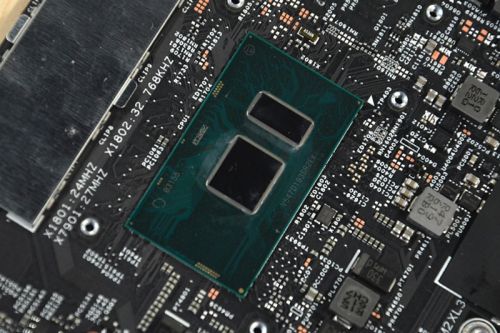 Intel i5-6200U processor with NVIDIA Geforce GT 940MX graphics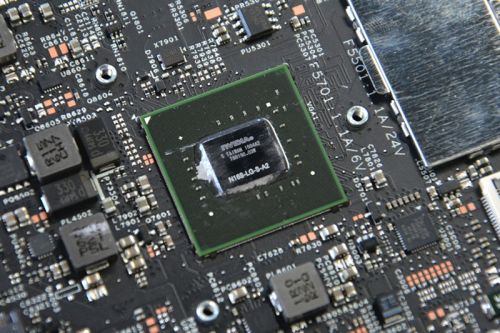 Motherboard of the Mi Notebook Air 13.3"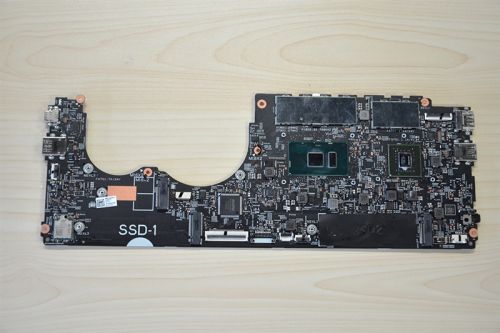 Left side interface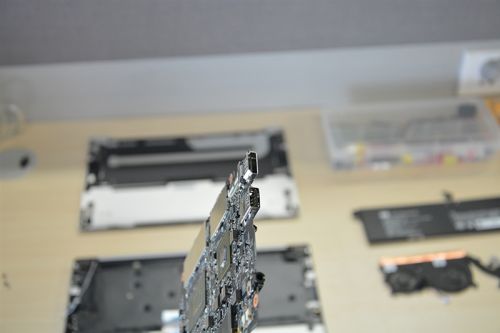 Right side interface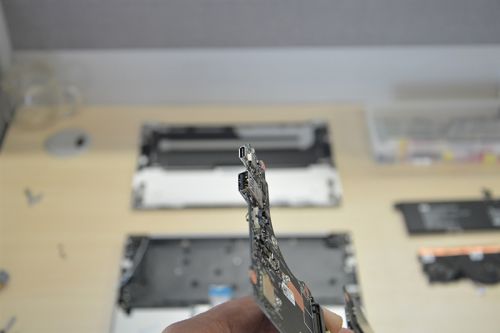 Back side of the keyboard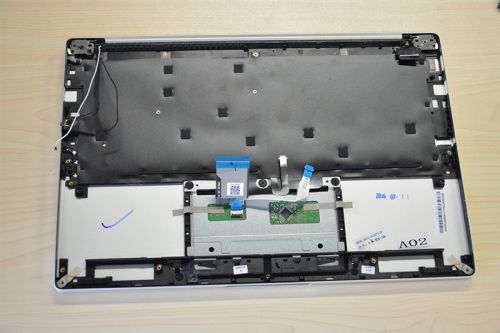 Touchpad chip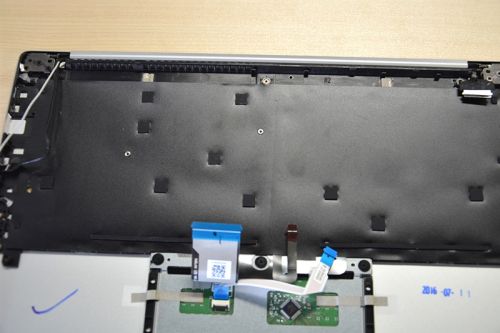 In conclusion, both Mi Notebook Air 12.5" and 13.3" feature clear internal structure and reasonable design.