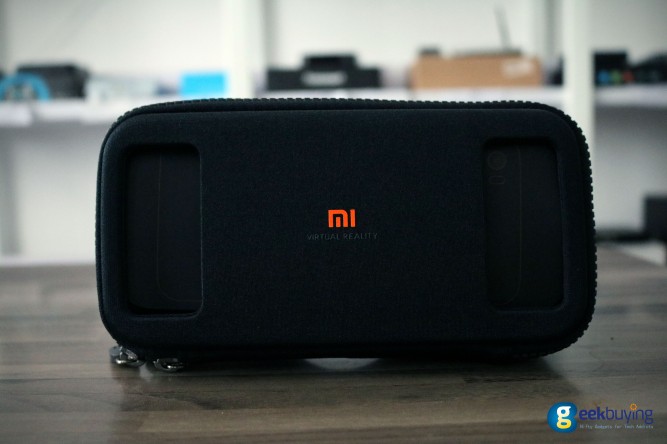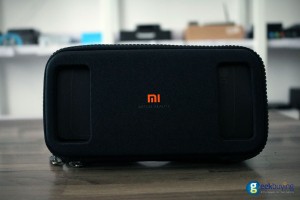 Xiaomi is broadening its already expansive range of products by venturing into virtual reality for the first time.On August 4th, the firm announced the Mi VR Play, an "entry-level" headset that relies on your smartphone to deliver VR apps, games, movies, and TV shows.
Xiaomi is making it available to a limited number of beta test users and I am a lucky one accepted into the test program. Now, I will share more details about MI VR headset for you.Like Samsung's Gear VR and Google DayDream, it is essentially a way to strap your phone in front of your eyes and get immersed in a virtual reality
Packaging
Xiaomi Mi VR headset come with a simple black box with three Chinese words (Let's discover) on it. The box measures 201x107x91mm and weighs only 208.7g. Inside the box, you will find 1×Xiaomi Mi VR headset and 1× paper card.
SPECS
The Mi VR Play, much like Samsung's VR, LG's 360 VR, and other smartphone-dependent VR peripherals, is relatively simple, electronically speaking. It's made of Lycra, a fabric which Xiaomi describes as "lightweight" and "durable," and features "dual openings" on the front for airflow and "micro" adjustments. Uniquely, it's able to accommodate a wide range of phones — any that measure between 4.7 inches and 5.7 inches, the company said — thanks to a two-way zipper grip that fits snugly around them.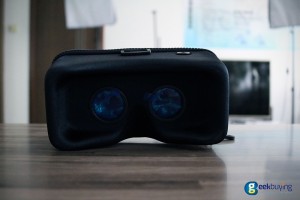 Design
Xiaomi Mi VR headset is made of Lycra and EVA material. Lycra known for its exceptional elasticity. It is stronger and more durable fibre. This material is smooth and suitable for most of the people.
Xiaomi Mi VR headset adopts two-way zippers design which makes inserting and removing smartphones from the headset quite a comfortable task. Dual front openings allow for positioning adjustments and ventilation.
Textured metal button
Interactions happen most on the textured metal button-the sturdiest component on MI VR PLAY.When pressed, a high-responsive conductive silicone button inside make direct contact with your phone
Anti-reflective lens
For the best image clarity, the optical-grade aspheric lens has a high tolerance interval of 0.01mm
Xiaomi Mi VR headset plus head strap weighs 238g, you won't feel that something heavy is sitting on your head.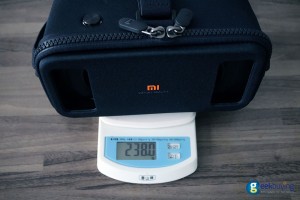 Unzip the Xiaomi Mi VR headset, you will find a user manual. First, let's scan the QR code and download Xiaomi VR APP. And then, insert your smartphone. Finally, zip it up. Now let's start your VR journey!
Please remove the blue protection pastes on the lens. There are non-slip rubber pads around the lens to prevent accidental home and menu button presses, combined with foam cushion to keep the smartphone firmly.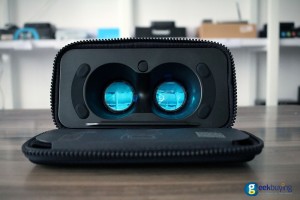 The head strap is removable. You can take it off when not in use. There are Mi logo on two-way zippers which make the zippers run smoothly. When you plug in headphones, the two-way zipper leave a room for headphone cables.
There will be a variety of designs to choose between, many of which are colourful and certainly not subtle. They include Demin, Floral, Night Sky, Leopard, Lotus and Camo. There's also a plain black version.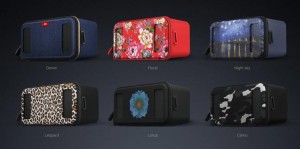 Mi VR app
Mi VR app comes with abundant games, panoramic, 2D and 3D video library with updates. The experience while playing games and watching 3D movies is exceptional.