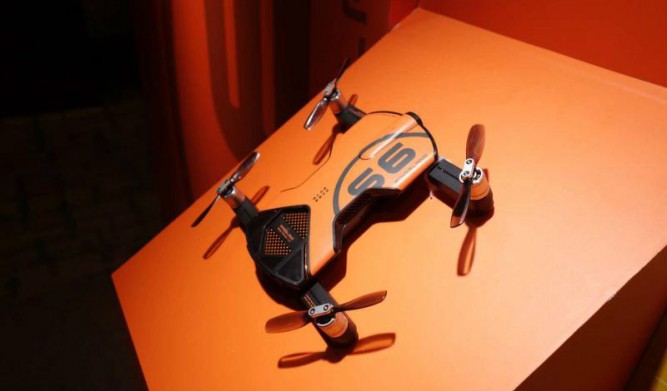 Wingsland has brought many types of UAVs, such as Minivet, Vipro and K3 etc. Recently, Wingsland released its new product – Wingsland S6 on August 18. The Wingsland S6 features "extremely lightweight", "Omnidirectional obstacle avoidance", "4K video support", "Smart extensions"etc, which brings unique user experience.
Unlike big and heavy RC drones, Wingsland S6 is compact and portable. It measures 138mm*79mm*26.8mm, the size of an iPhone 6S Plus and weighs only 230g (including battery), equivalent to a bag of milk. Also, Wingsland S6's rotor is foldable. You could put Wingsland S6 in your pocket and brings it anywhere and anytime. Moreover, Wingsland S6 has a cool appearance and 6 colors (camouflage. Green, silver, yellow, orange, blue) for you to choose from.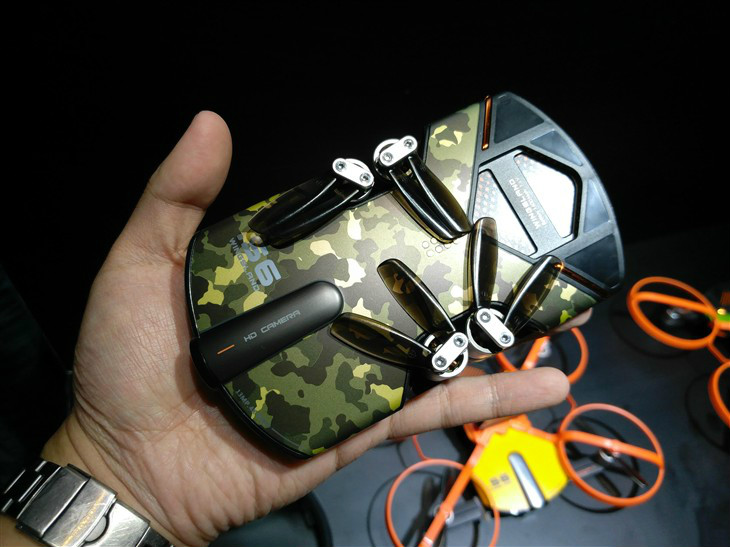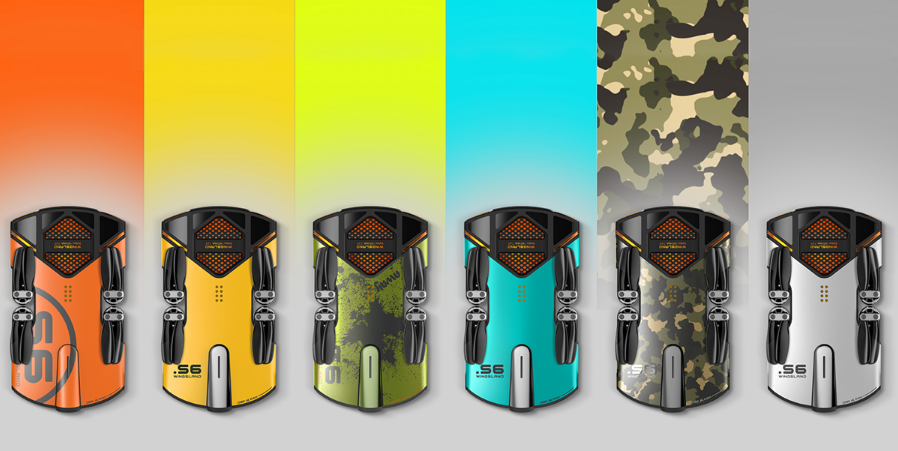 Performance parameter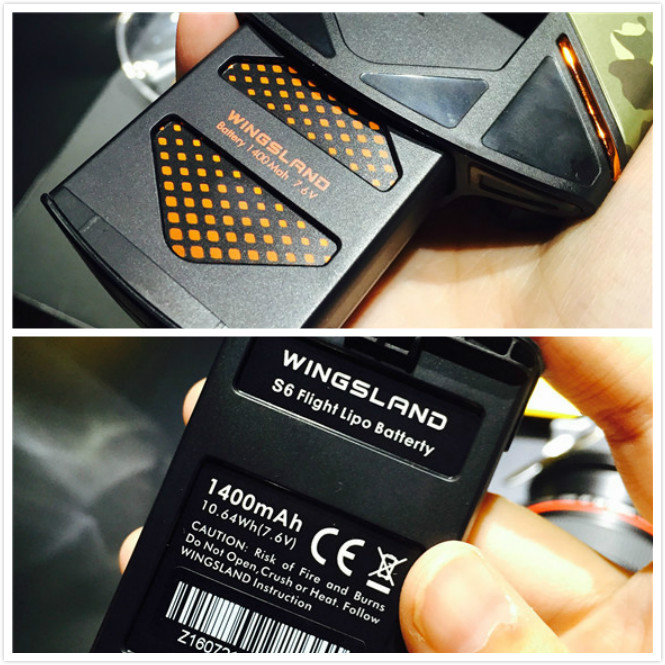 Wingsland S6 is equipped with 7.6V 1400mAH battery. When fully charged, the voltage of the battery is 0.15V higher than normal battery. That means you will get 10 more minutes flight time.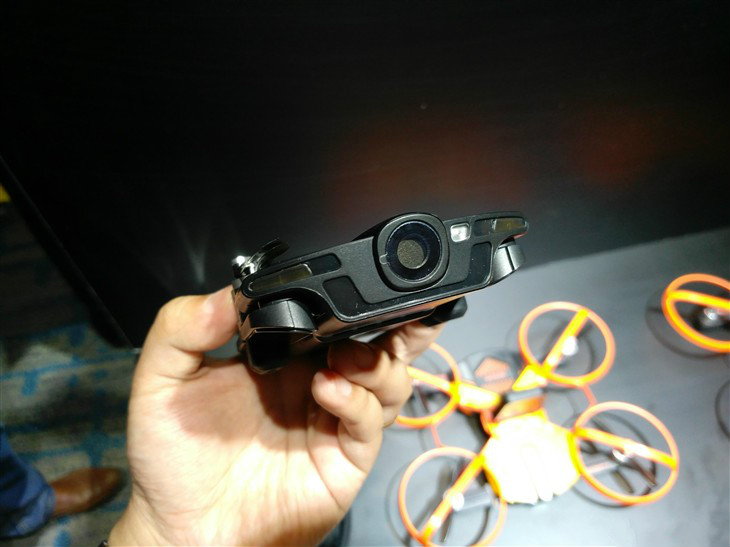 Wingsland S6 is mainly features Easy to operate, Take off from your palm, Smart return, Voice control etc. It is equipped with 13MP 3 axis steady camera. Although the camera is not able to move the pitch, it adopts built-in aspherical lens with 117° wide angle, Sony IMX214 high dynamic range image sensor. Wingsland S6 supports panorama mode, slow motion recording, time-laps recording, automatic following and customize flight etc.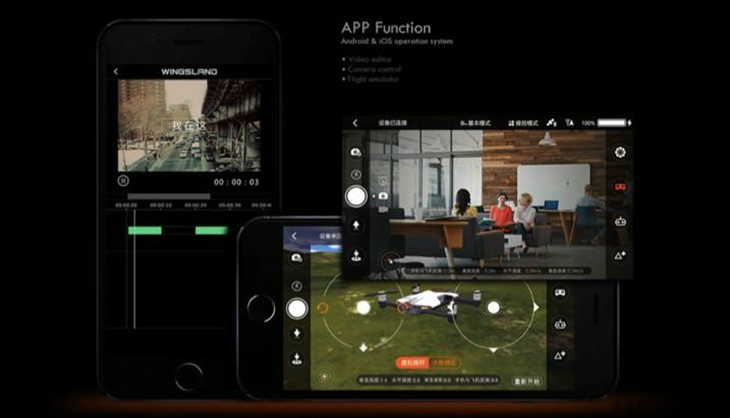 Wingsland S6 can be controlled by phone. With customized APP, the drone can be controlled by virtual joystick, G-sensor, voice control etc. Wingsland S6 can achieve one key takeoff/land, one key return, through Dual mode GPS, Infrared altimeter,optical flow technology.
Smart extension function
What is most interesting is Wingsland S6 offers lots of extension components including propeller guards, searchlight.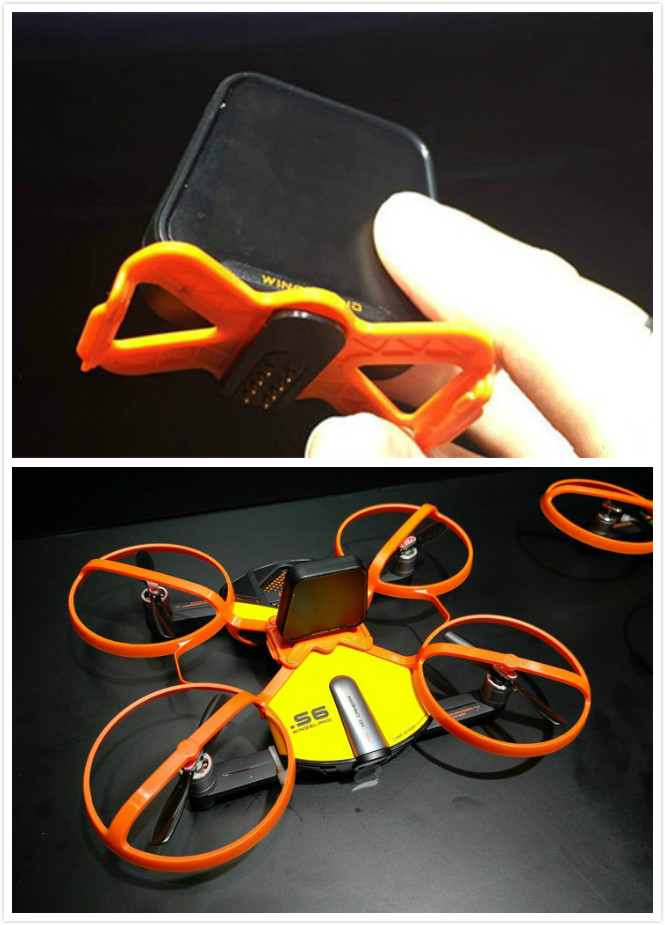 You can also mount an LED display on Wingsland S6.
In addition, you can mount toy gun (8mm 6 shots) on Wingsland S6, through APP, you can achieve "air combat".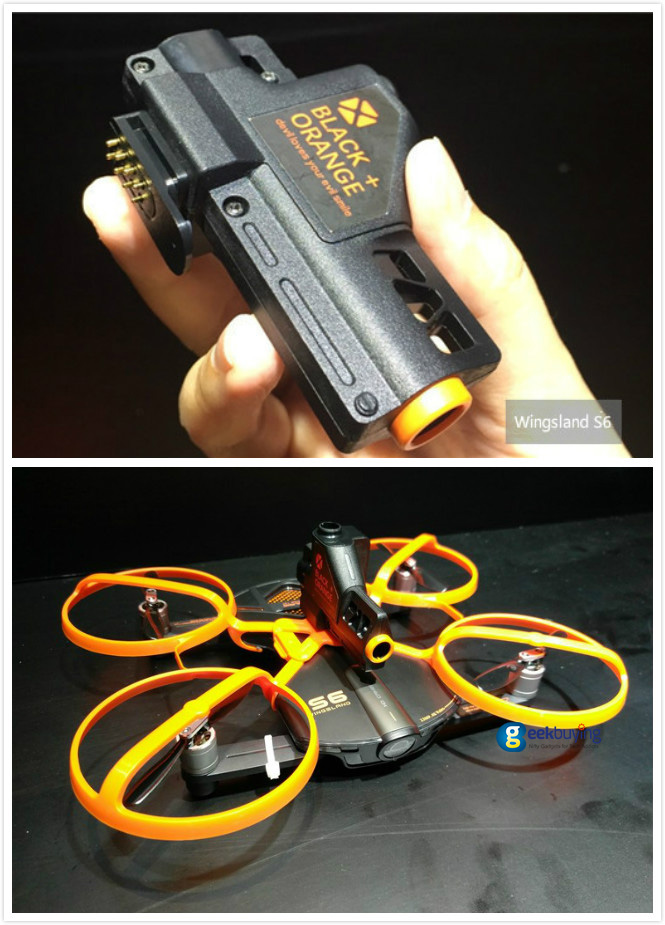 Omnidirectional obstacle avoidance component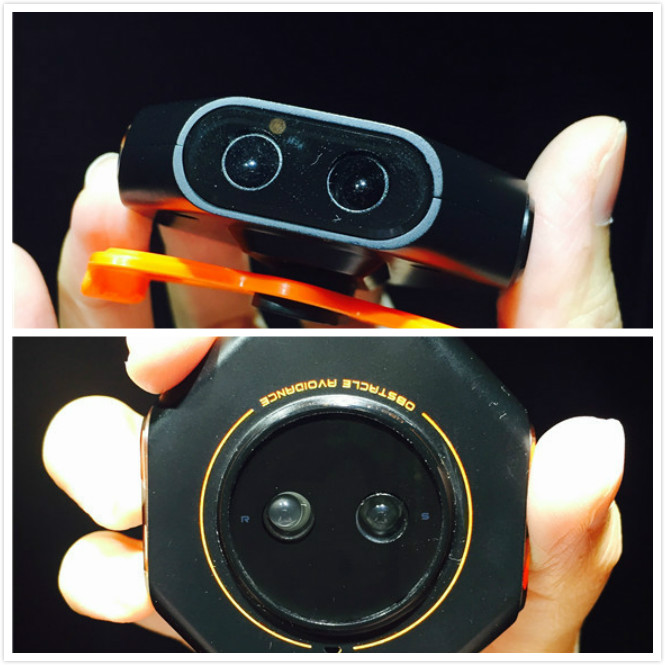 Indoor positioning system located in the bottom of Wingsland S6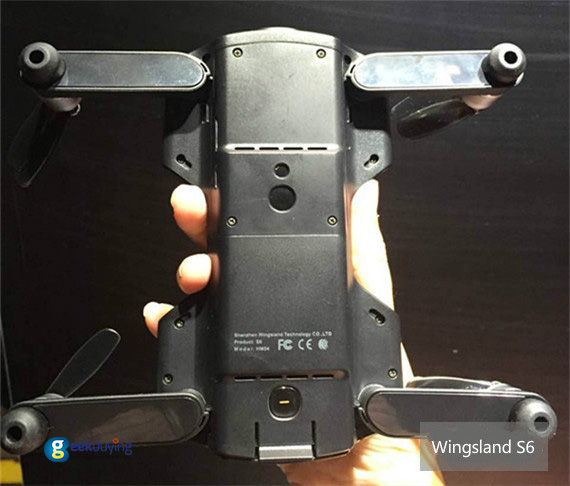 Through infrared detection, Wingsland S6 can accurately calculate obstructions and achieve omnidirectional obstacle avoidance.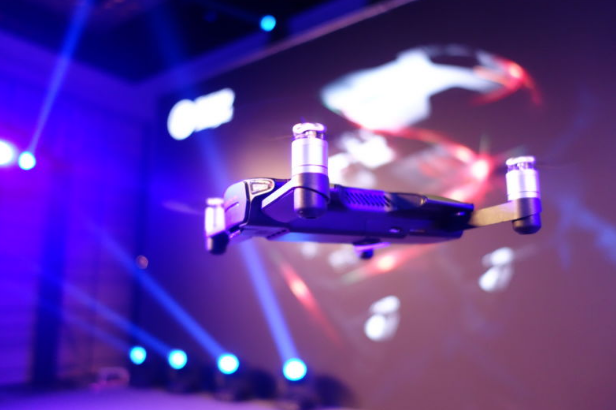 Entertainment should belong to all of us, pleasant moments should belong to all of us. And technology should make this true. ——Windsland
So, Wingsland S6, a total recreational drone is coming. Are you going to buy? For more information, please click on the link below.
http://www.geekbuying.com/item/Wingsland-S6-Pocket-Selfie-Drone-Silver-371365.html