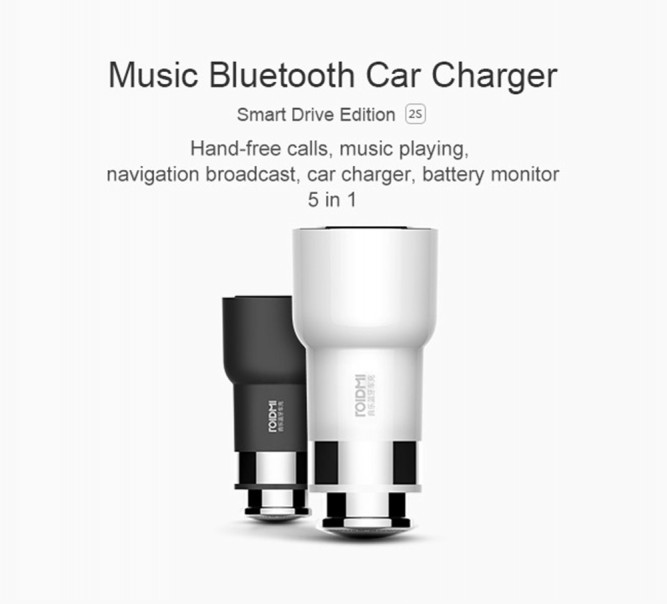 Xiaomi is famous for their affordable yet powerful smartphone, but they also make other gadgets. Roidmi 2S is backed by Xiaomi Technology. It is not just a normal charger but loaded with lot goodies like Bluetooth music player, hands-free calls, navigation broadcasting and voice recognition. Let's have a detail look on it.
Packaging & Design
Roidmi 2S comes along with user manual in a simple white box. It is made of durable metals and plastics. To be specific, it's a top notch as expected from stainless steel and polycarbonate material. The stylish matte black housing not only has smooth touch and easily matches to your car interior but also is fireproof. There are two fast-charging USB ports, and one external microphone at the top and a built in Bluetooth 4.2 chip inside. Once plugged into the socket, the LED light will start flashing and the LED colour can be changed through official app. All in all, Roidmi 2S looks very much like the previous version, but the combo of metal and plastic really give it a nice sleek look to it.
Features
–Wirelessly transmit call and music from Bluetooth phone to the car FM stereo system
–Bluetooth hands-free calls, enjoy your safe driving. You will not miss calls any more
–Turn on voice recognition function, just say "Next song", "tell me a joke", "tell me the weather", you'll get it
–Listen to massive high-quality network audio at anytime
–Empty radio station scanning, intelligent background noise reduction
–Unique elegant appearance design with a strong powerful chip
Performance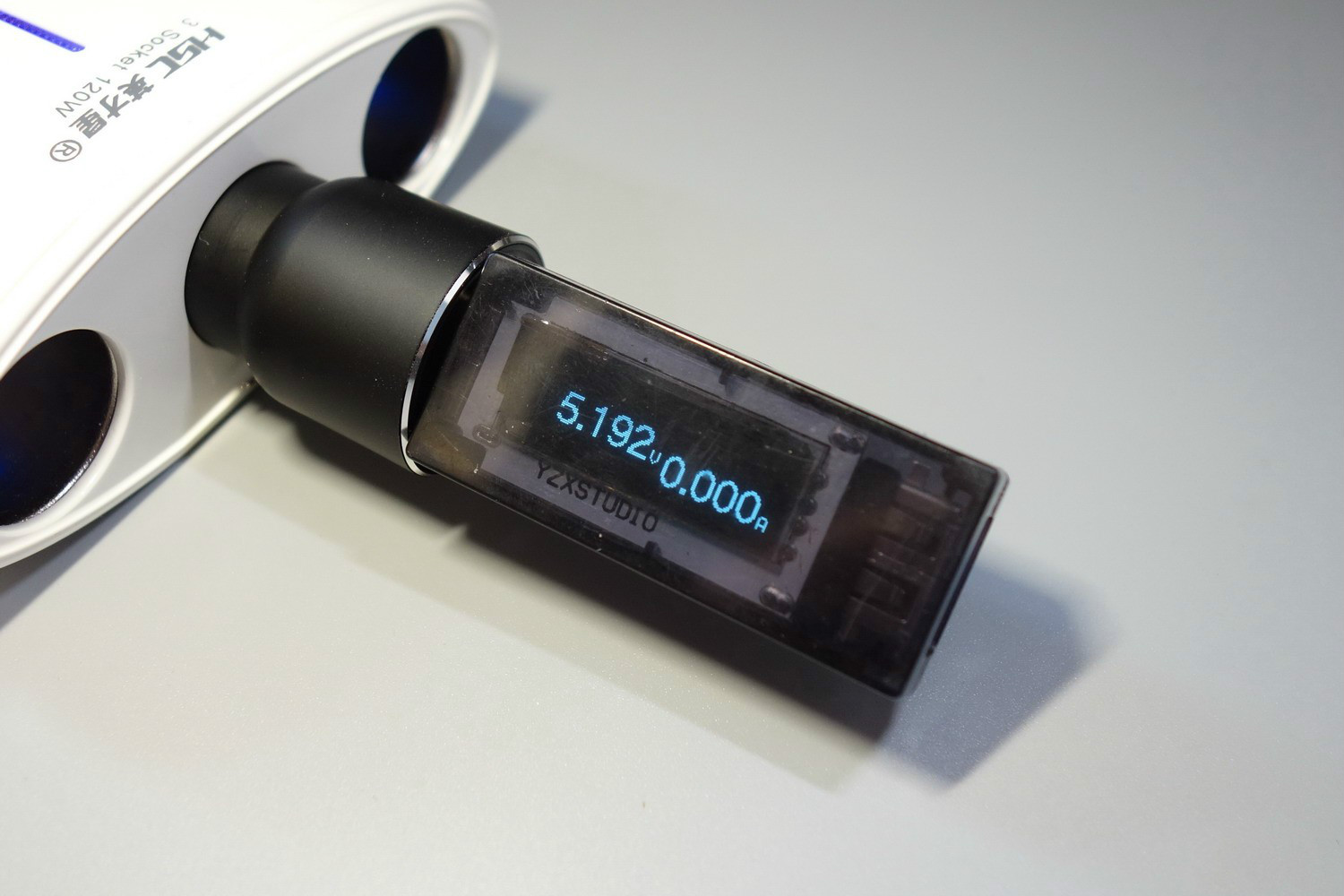 Port 1 open circuit voltage 5.192V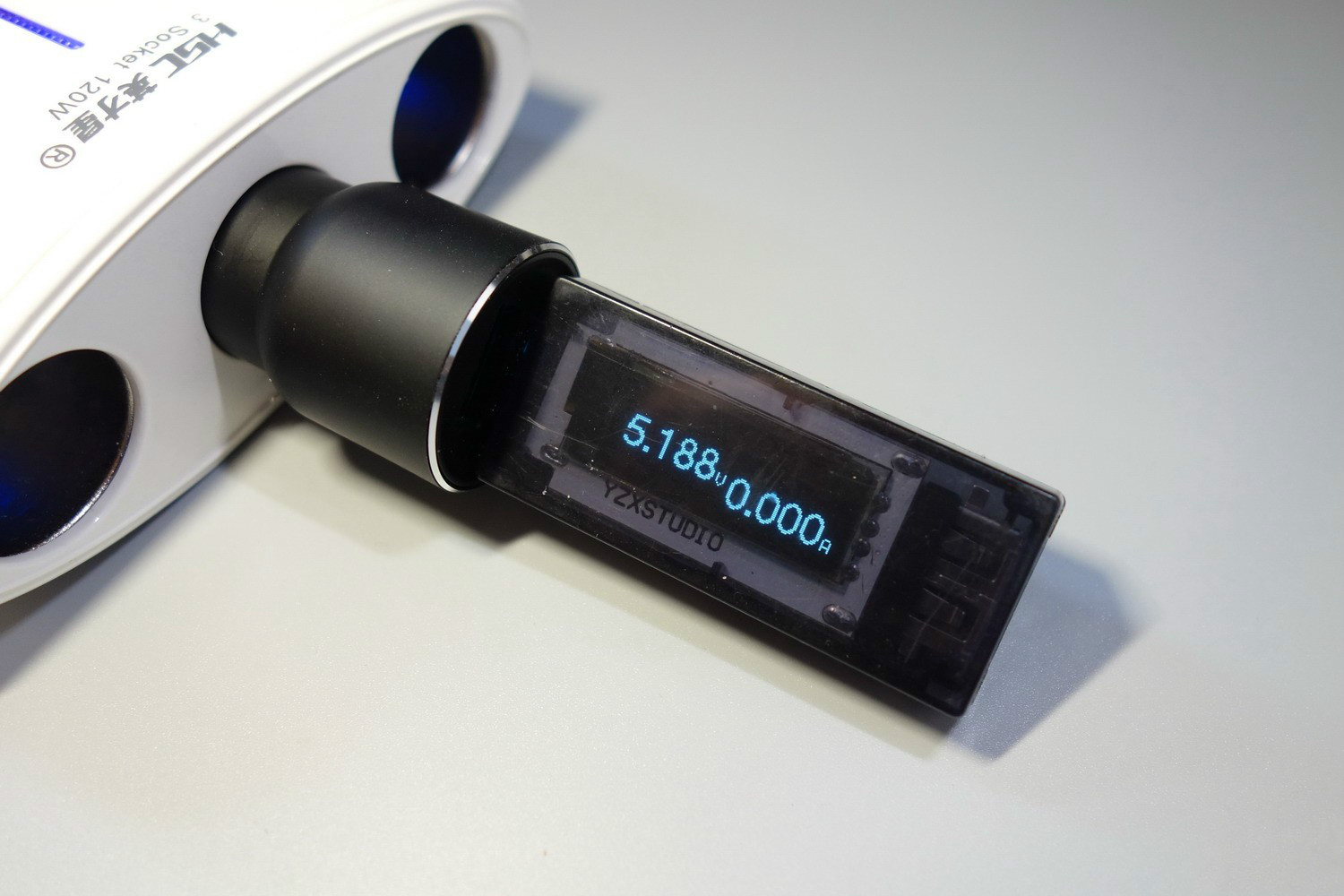 Port 2 open circuit voltage 5.188V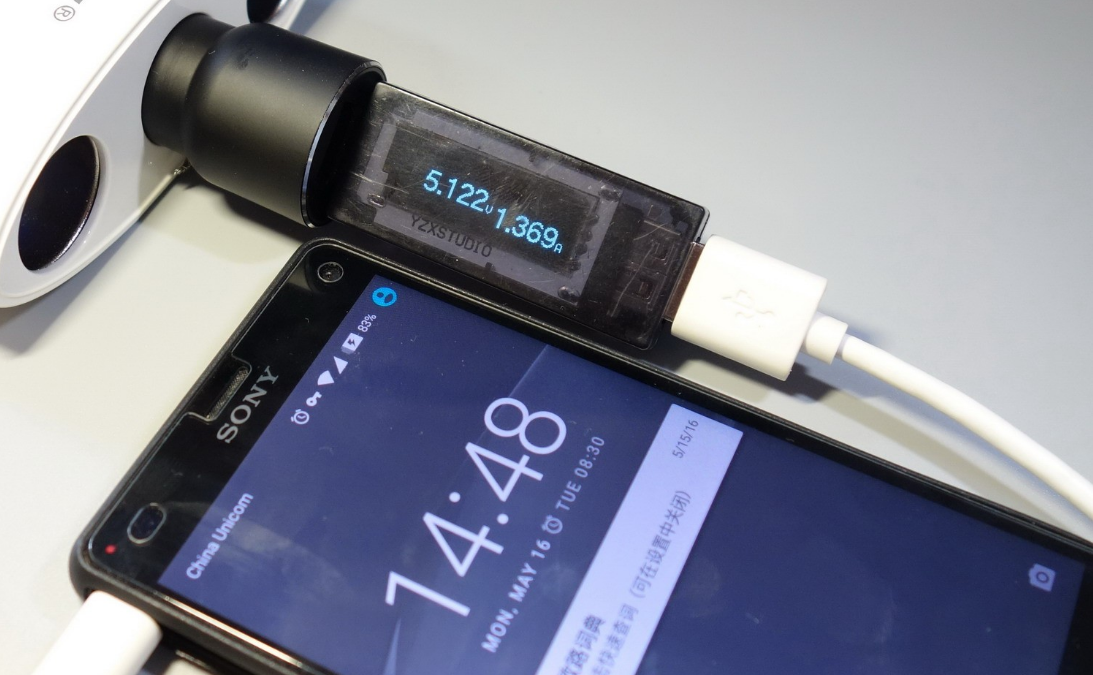 The current is 1.369A when the SONY Z3 compact is 83% charged.

The current is 1.477A when the SONY Z5 compact is 74% charged in off mode.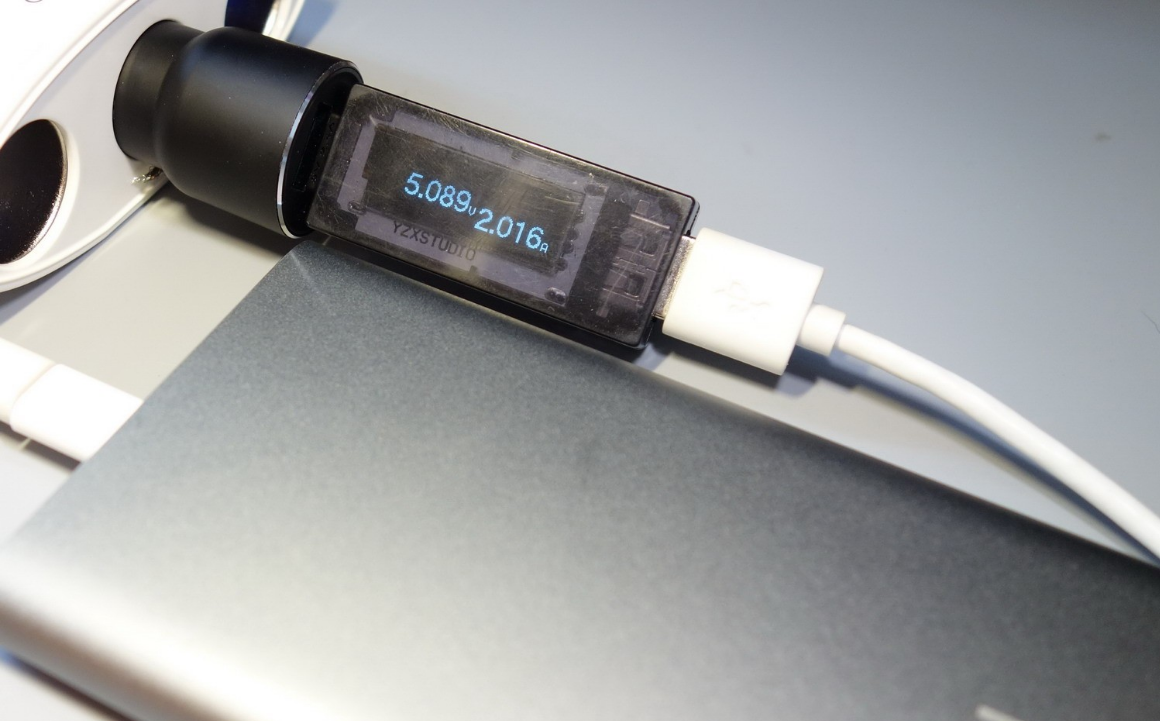 The current is 2.016A when charging Xiaomi 10,000mAh power bank.
The current is 2.385A when charging T800 power bank.
Thanks to the DC/DC master control chip composed by AnaNaviTek, we get maximum charging rate from Roidmi 2S. In addition to the fast charging, it's also secure with a lot of circuit protections same as the original one which includes overheating, short circuit & overcurrent protection.

The setting up is extremely easy. After a successful pairing Roidmi 2S with a smartphone, we can set the FM radio frequency via phone, or use an automatic search of FM frequency of broadcasting music files, stored on our phone. With intelligent noise reduction, free FM radio connection, and high-definition playback. Roidmi 2s scans for the highest-quality FM radio stations, combining with intelligent background noise-reduction function, greatly enhancing sound quality.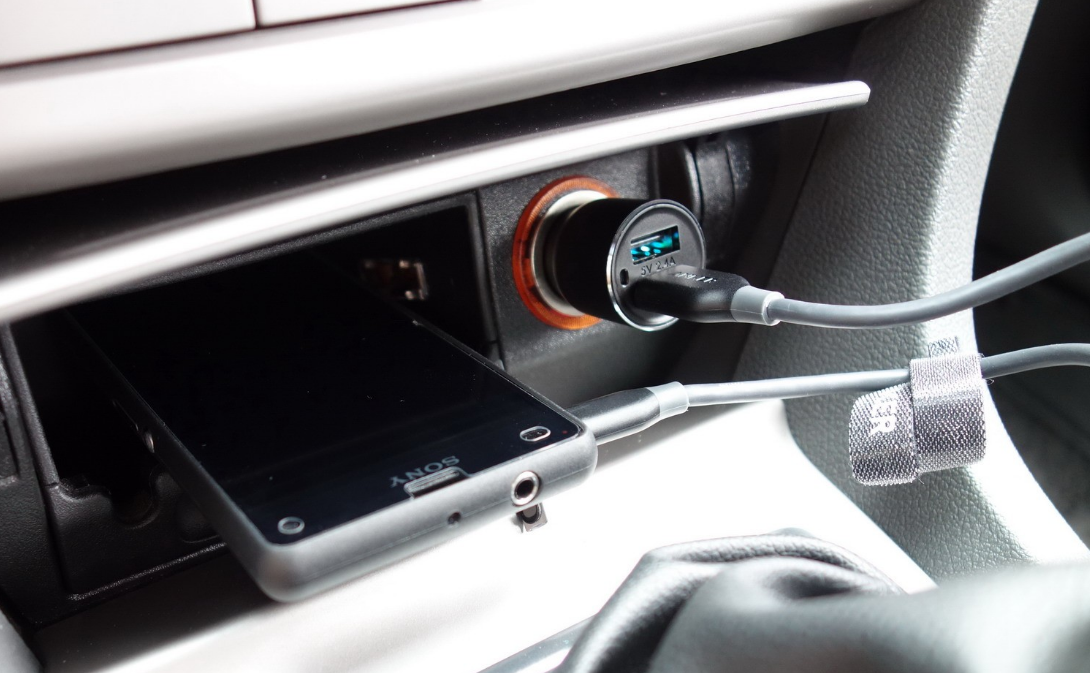 Roidmi 2S is also our navigation companion that broadcasts map navigation on our phone. When the navigation broadcast is on, music volume is automatically reduced. Safely navigate to our destination, hands-free.
The hands-free mode is also useful. When there's an incoming call, just shake the phone to answer, and music streaming will be paused automatically.
Checking car battery voltage is another features of Roidmi 2S. When the battery is low, both Roidmi charger and app will alert us with red warning lights and warning sound, making for a safer driving experience.
Conclusion
For people who are driving a more budget kind of vehicle which do not comes with built-in Bluetooth system this is the best add-on you can have in your car. Roidmi 2S not only provides fast charging but also allows you stream your favorite music directly from your smartphone. Moreover, with Roidmi 2S, you will never run out of battery and miss out the route.