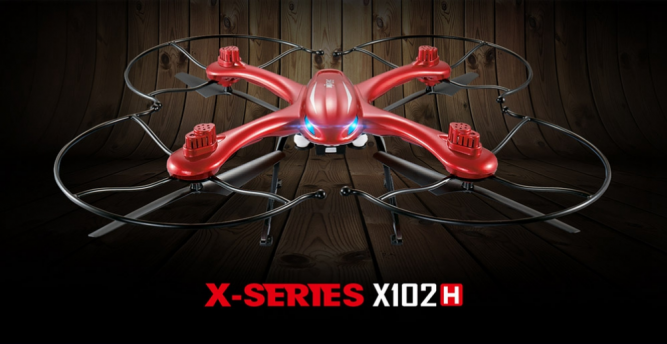 Chinese manufacturer MJX R/C have just announced their new MJX X102H quadcopter with altitude hold which is the upgraded version of MJX X101. The MJX X102H is a great alternative to the Syma X8G and X8HG. It looks quite stunning and features functions such as auto take off, landing, return home and famous headless mode. It also allows you to fly FPV using your smartphone or to mount your favorite action camera like a GoPro or Xiaomi Yi.
MJX X102H Main features:
– Suitable for GoPro and alike cameras;
– Wi-Fi FPV function, can be upgraded with MJX C4015, C4016 or C4018 cameras;
– Headless flight mode;
– One key return to home (RTH without GPS);
– Altitude hold with precise hovering;
– One key start / landing / unlock;
– Inverted Flight, 3D Flip;
– Dual flight speed modes (Low and High);
– Flight time is about 11 minutes;
– Up to 100 meters control distance.
MJX X102H details
Front view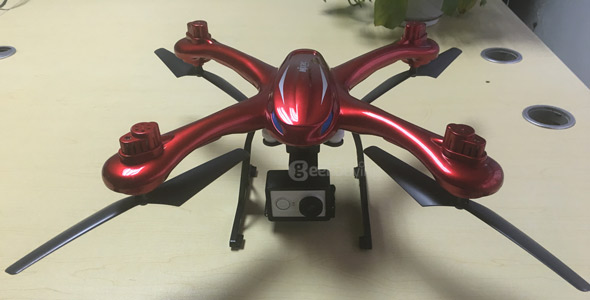 The MJX X102H looks quite stunning. On the front of the quadcopter, there are two large blue LEDs, which look like eyes. The shell, propellers and landing gear are made of durable plastic, which is sturdy enough to survive crashes.
Side view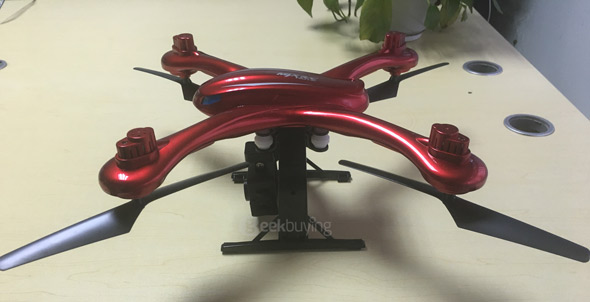 Bottom view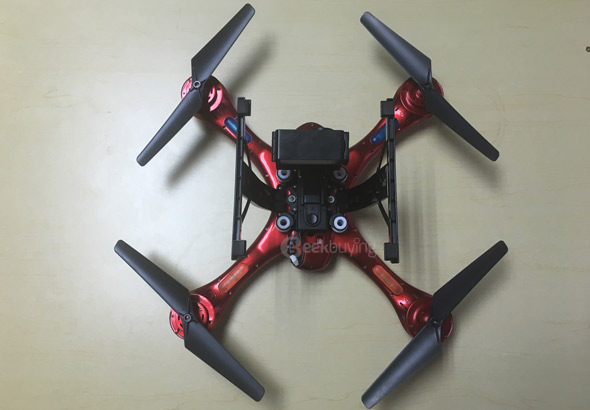 It comes with a fixed gimbal that can mount a GoPro or Xiaomi Yi or any other action camera with similar dimensions such as the SJ4000.
Frame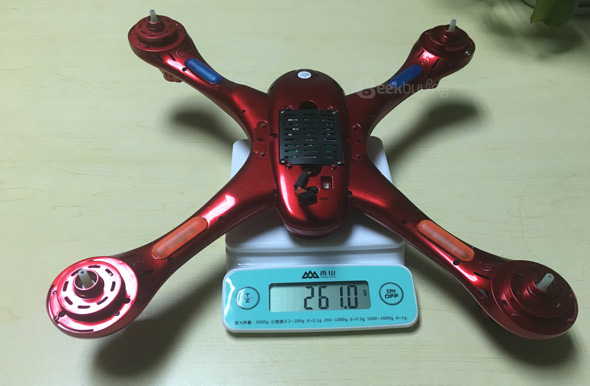 MJX X102H's frame weighs 261g
Receiver board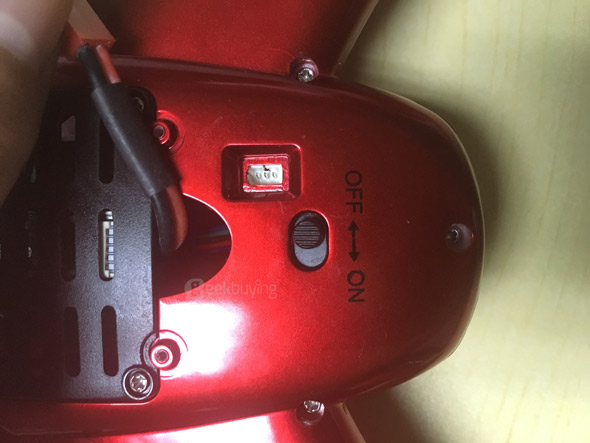 Power switch and camera connector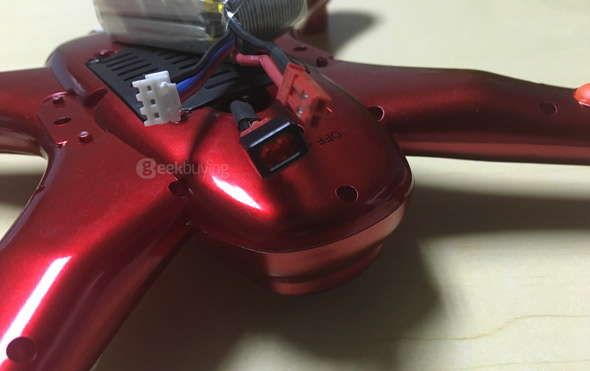 JST connector
Heat dissipation Design
Battery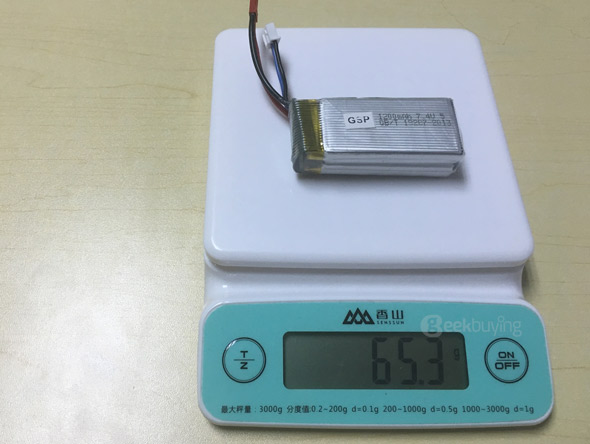 Battery: 7.4V 1200mAh LiPo battery
Battery dimension: 64.81 X 28.81 X 17.32mm
Battery weight: 65.3g
The quadcopter is powered by a 2 cell 7.4V 1200mAh battery. This gives about roughly 11 minutes of flying time, which is not bad. The battery connector is JST and charging time is approximately 180 minutes.
USB Charger
Input: AC 110V-240V 50/60Hz 0.35A
Output: 7.4V
Propeller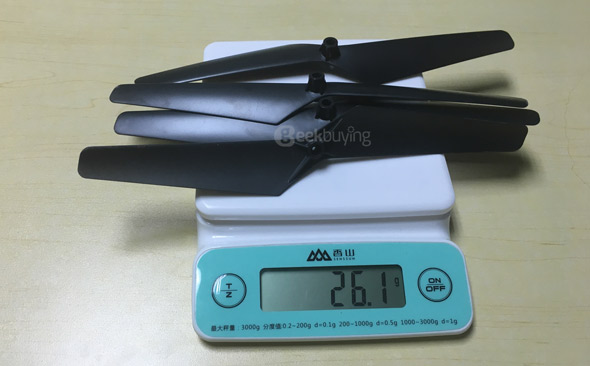 Four propellers weight: 26.1g
Propeller thickness: 13.55mm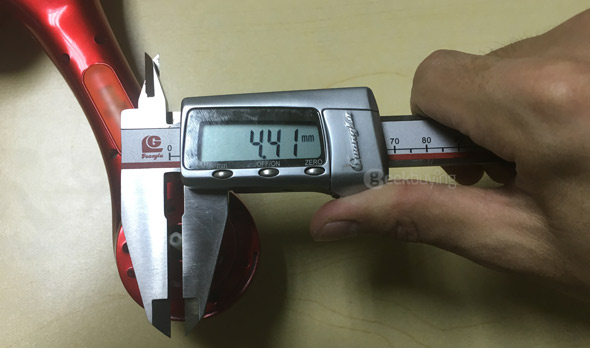 Driveshaft diameter: 4.41mm
Propeller guards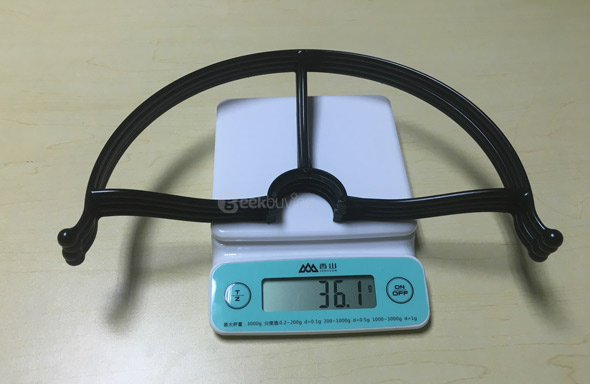 Weight: 36.1g
The prop guards will help prevent damage to the props or person in contact from damage or injury. Instead of the propeller brushing a wall or obstacle the prop guard safeguard your props and possibly avoiding a costly crash.
Gimbal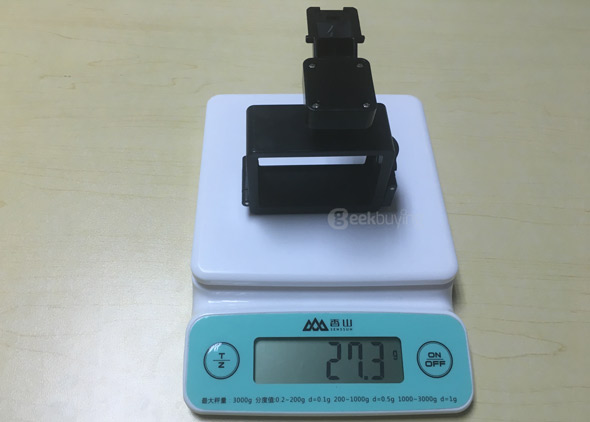 Camera frame weight: 27.3g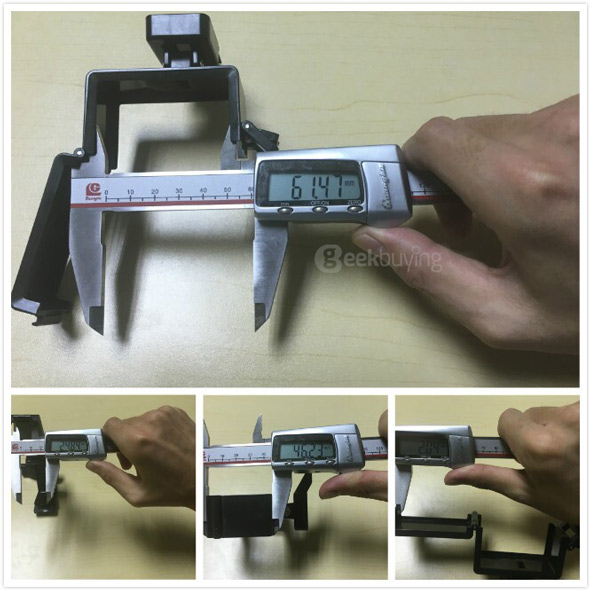 Dimension: 61.47 X 46.23 X 24.84mm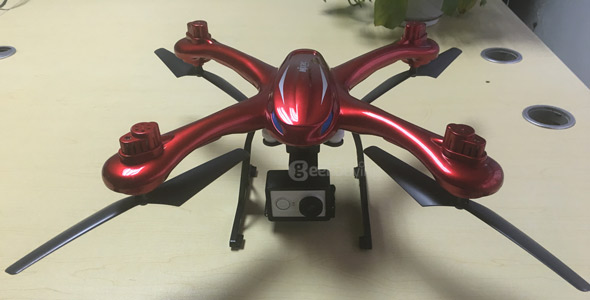 You can mount a Xiaomi Yi or GoPro or any other action cam of similar size. The camera tilt angle can be adjusted. When not in use, the camera can be detached.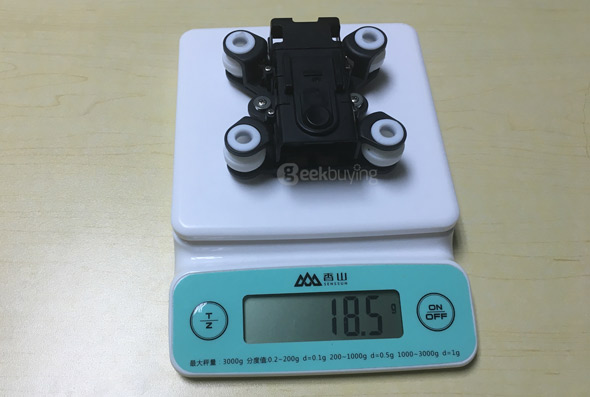 Damper component weight: 18.5g
Four rubber dampers absorb shock and vibration while preventing the lower platform from getting ripped off.
Landing gear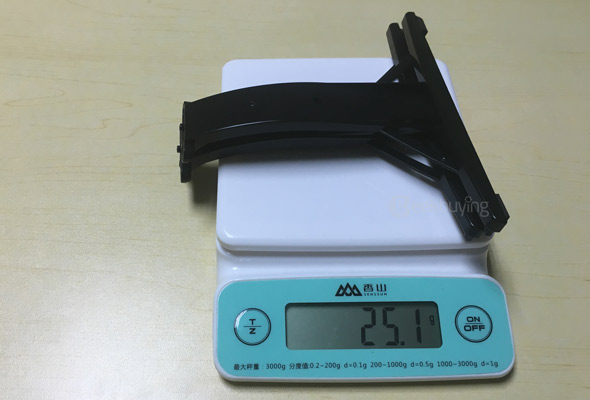 The landing gear weighs 25.1g, which is durable and flexible.
Transmitter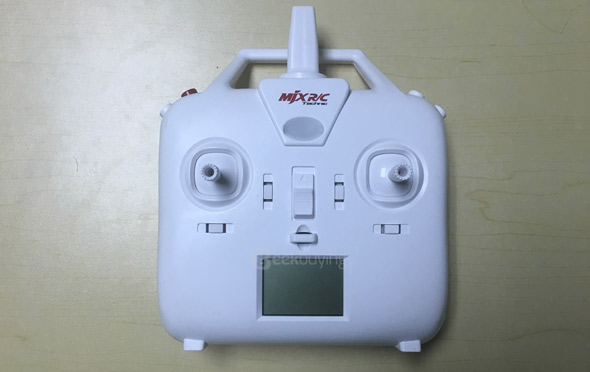 The transmitter is pretty standard and has a small LCD screen that provides information such as flight mode, battery level etc
.
4 X AA batteries are required
Led lights
The MJX X102H is equipped with blue LED lights on the front and red lights on the rear arms. Those cool LEDs not only provides outstanding visibility during recreational night flights, but also make your night flights much more beautiful.
Package contents
1 x Quadcopter
1 x Transmitter
1 x 7.4V 1200mAh LiPo Battery
4 x Spare Blade
4 x Protection Frame
2 x Landing Skid
30 x Screw
1 x Screwdriver
1 x Camera Accessory
1 x Camera Mount
1 x USB Charger
1 x Manual
The MJX X102H is a good starter FPV quadcopter, and is great value considering it includes everything you need to fly for less than $100.