Elephone Explorer Elite is a new action camera released by Elephone that can record 4k@24fps or 1080p@60fps videos and shoot 20MP pictures. It has the same chip and features as Elephone Explorer Pro, except the sensor. Elephone explore elite is equipped with the new Sony IMX078 that greatly improved the sampling rate and can intelligently change the frame rate according to lighting conditions to achieve best performance. Elephone Explorer Elite 4K Action Camera is perfect for cycling, skiing, surfing, diving, climbing, etc. Records the wonderful moment in your life!
Main features
– The world's first action camera functioning voice broadcast
– Upgraded chipset Novatek 96660
– Three types wide angles:170 / 120 / 90
– 12MP Sony IMX078 image sensor
– Support Micro SDHC (up to 64GB )
– 4K 24fps video recording
– Fill-in light underwater mode
– Built-in gyrometer, anti-shake
– Support aerial real-time detection
– 30m water resistance
– Loop recording
– Single shot / self-timer / continuous shooting
– 180 degree rotating
– 2.0 inch 960*240 resolution TFT screen
– Brand-new ID design with wire drawing texture
– Time lapse: 2s, 3s, 5s, 10s, 20s, 30s, 60s
Design
Elephone explore elite adopts neat streamline design with fashion, aesthetic, anti-skid and water-resistant, possessing perfect visual experience. Strong protective box with waterproof performance 98 feet (30 meters) is used for Explorer. Protective box prevents dust, sand and water into the DV, can adapt to various environments. The total dimension of this camera is 2.33 x 1.61 x 1.17 inches and its weight is just 55 grams. You can enjoy this action camera while doing cycling, skiing, surfing, diving as well as climbing.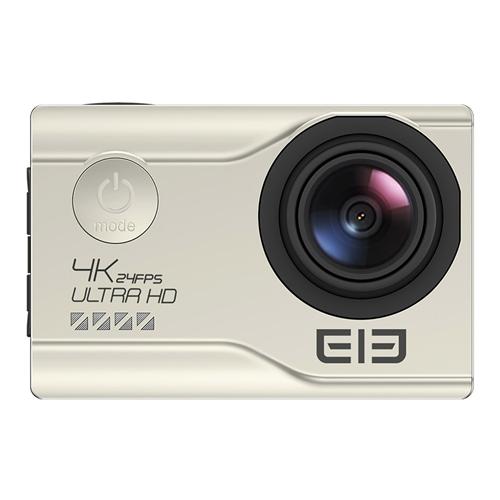 Hardware
The Explorer Elite is powered by upgraded Novatek 96660 chipset, which enables you conveniently record 4K ultra-clear video and perfectly capture high-speed motion scenes. It features the new Sony IMX078 sensor. Compared with the previous SONY IMX078, the new SONY IMX078 greatly improved the sampling rate and increased from 20 frames per second to 35 frames per second. Even in particular low-light scene, it can intelligently change the frame rate according to lighting conditions to achieve best performance. So it is no need to adjust the camera settings even if you move back and forth between dark and bright environments.
FOV
The Elephone Explorer Elite has a FOV of 170°. With 170° wide angle which ensures excellent shoot vision and retains more realistic scene, it captures immersive wide-angle view. Also, there are 4 different Field of View angles can be set: 170°, 140°, 110° and 70°, you can choose a wide angle field of view or narrow view.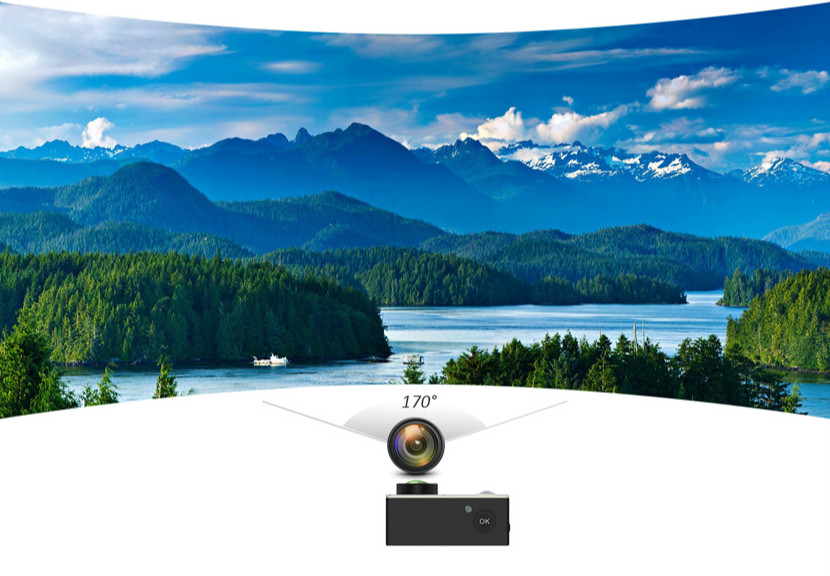 Wi-Fi Support

This action camera even supports WiFi connection. It can be used with Smartphone via apps to make remote control and easily preview and share videos with people.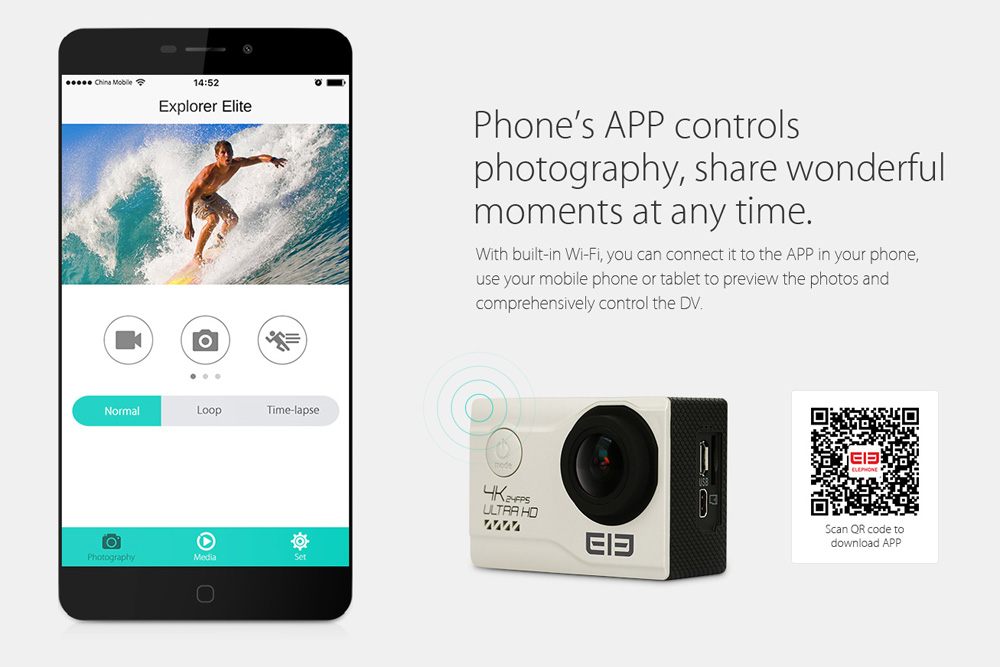 Gyro Image Stabilization
Electronic image stabilization will greatly reduce camera shake and vibration in order to get the prefect shot.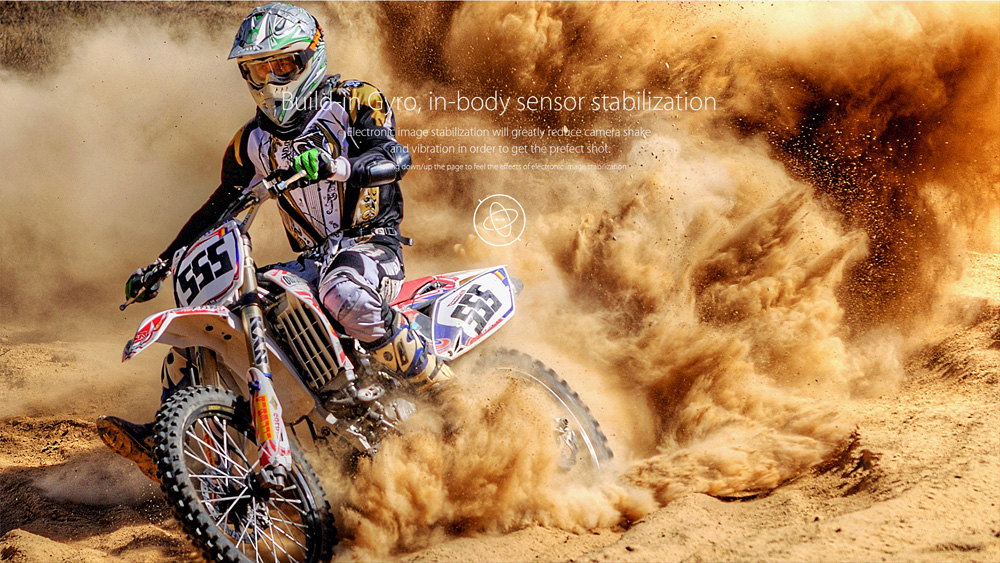 Underwater Mode-Fill-In Light
Light effect will be improved by 15%-30%. Fill-in light will add light exposure automatically.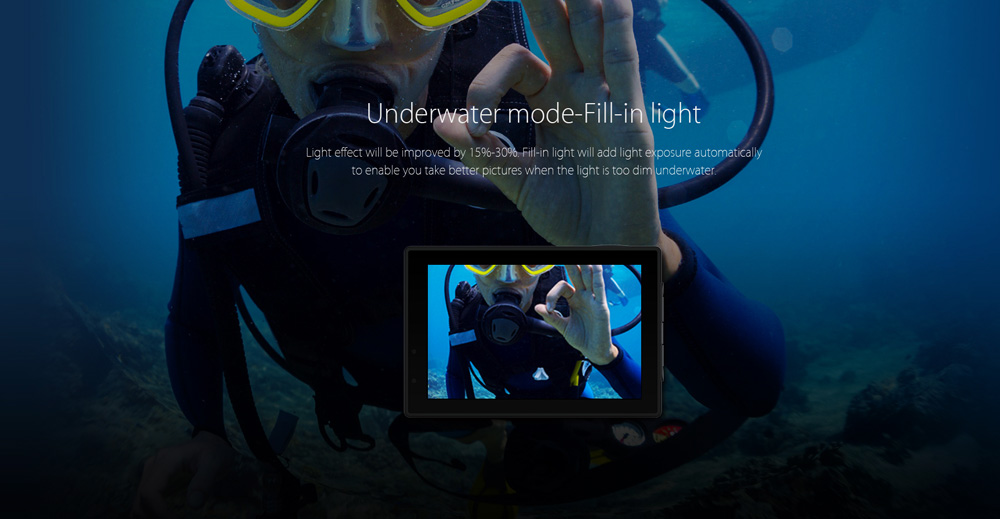 Special Slow Photography Function
New Photography modes of night and time-lapse at night provide customizable exposure settings for single and time-lapse photo, with maximum exposure for 30 seconds. Whether you are shooting the galaxy or the bonfire party.
Battery Life
EleCam Explorer Elite comes with a good 1050mAh removable battery. Once it is fully charged it can capture 1080P videos for about 75 minutes. It can be charged either by the AC adapter or by using the USB cable on your PC.
Conclusion
EleCam Explorer Elite is a well-designed action camera that features powerful chipset, image sensor and has many functions. If you're looking for a budget camera that one fits in to a pock or small bag, a camera that you can use for sports, record some amazing footage then EleCam Explorer Elite is worth consideration. Click here to buy.