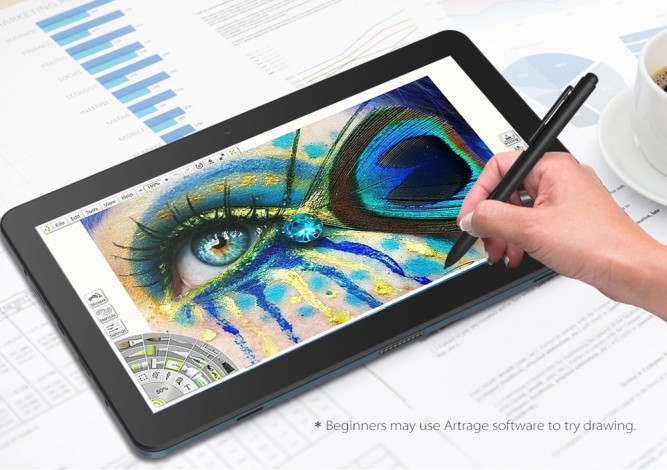 It takes many papers and pigments to finish one painting, while Cube i7 Book with Cube CEP01 Wacom Stylus enables you to paint without papers and pigments. If you make a mistake, change it easily. No need to start over. No more crumpled paper and wasted product.
Just hold up the Cube i7 Book, you can create amazing digital paintings. With Wacom pressure-sensitive pen, creating is natural and it's easy to switch between tools. Your pen can be a pencil as easily as paint, chalk, or markers.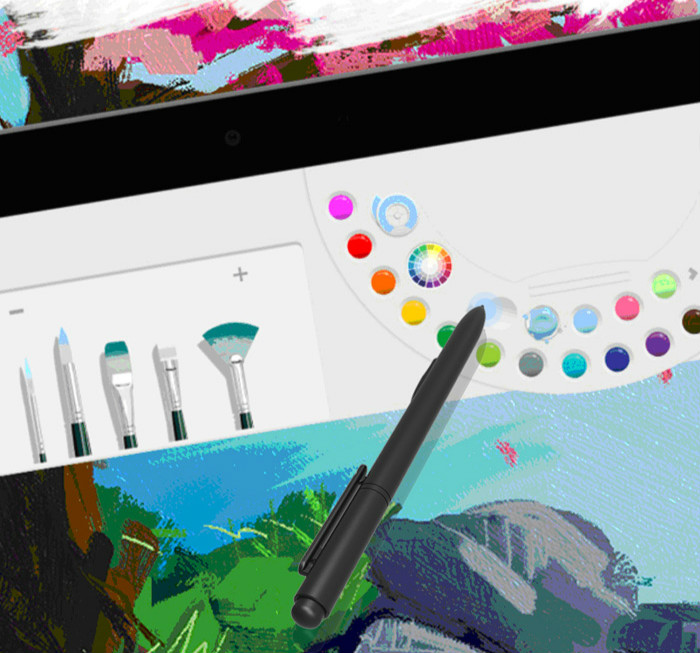 It's tough to be creative with a mouse; it's like painting with a rock. But try a pen that is recognized by your computer and your favorite software, one that has the same response as your real-world tools. The Cube i7 Book is pressure-sensitive; it perfectly mirrors your brushstrokes, down to the slightest nuance of pressure. It recognizes the angle of the pen and its rotation. Change tips, change tools, and change colors with just a click. Cube i7 Book is a natural fit for the creative-minded.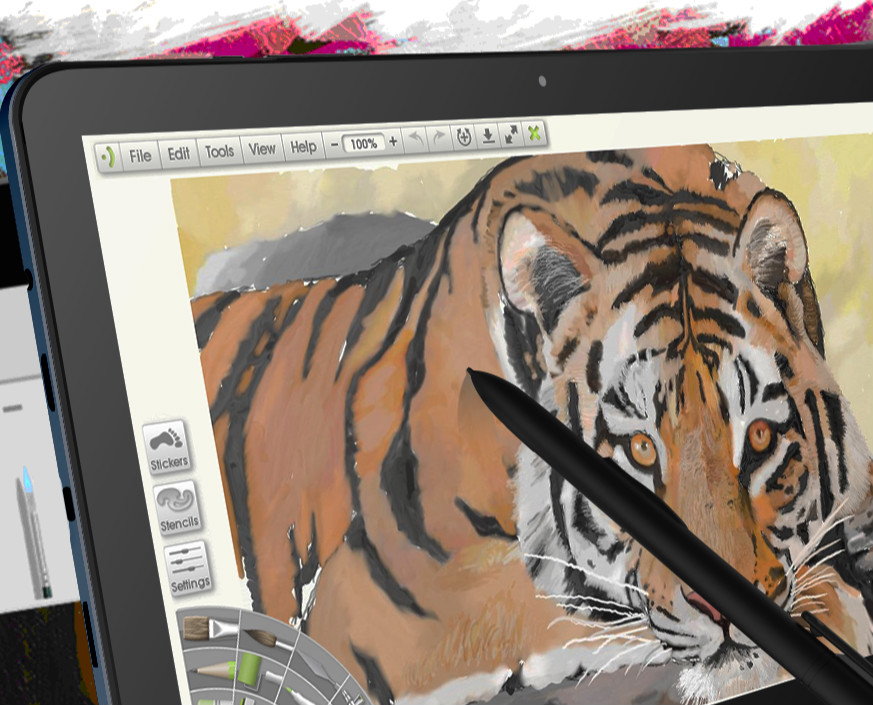 The tablet works with many of the creative programs you already use. And it comes bundled with a range of software designed for creatives, like Autodesk SketchBook Express and ArtRage® Studio.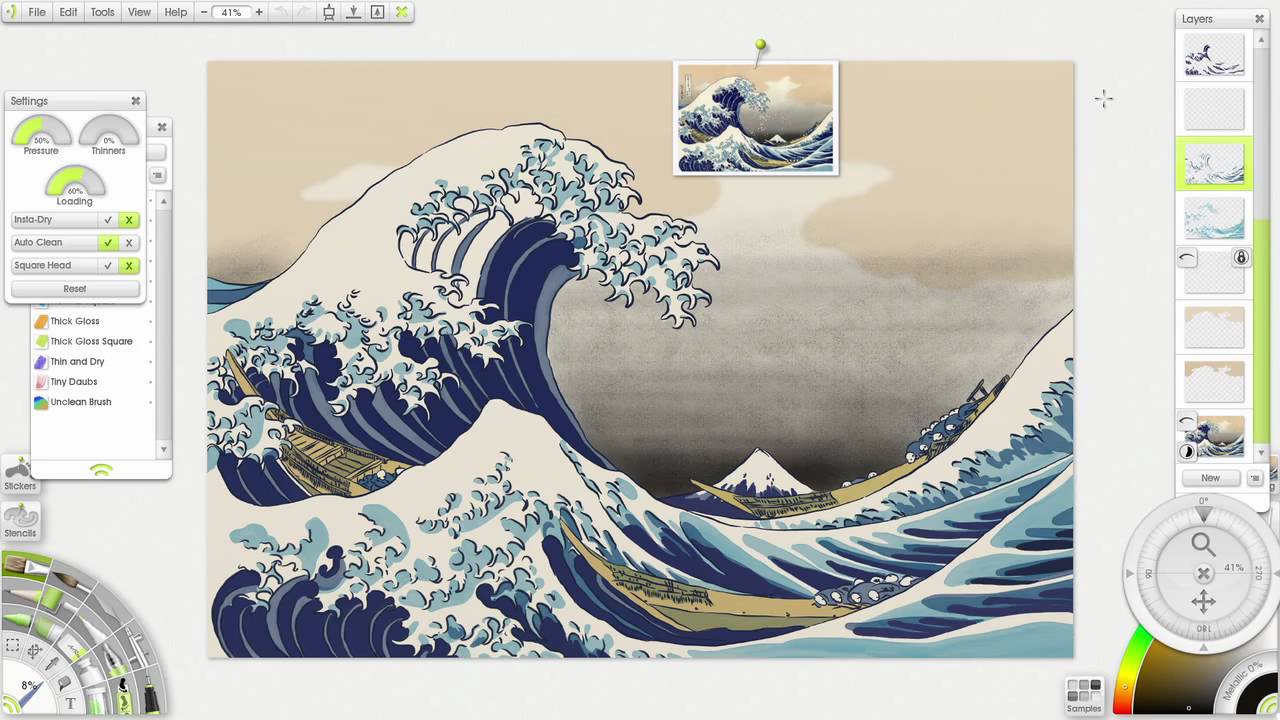 Sketching comic book art? You'll easily sketch out your ideas, and coloring just got faster and more precise. Love to paint? Breathe in the variety of brushes and nuances of color, based on the pen's pressure-sensitive response. With Cube i7 Book, you can turn mere photos into an expressive experience. You won't believe your new level of control.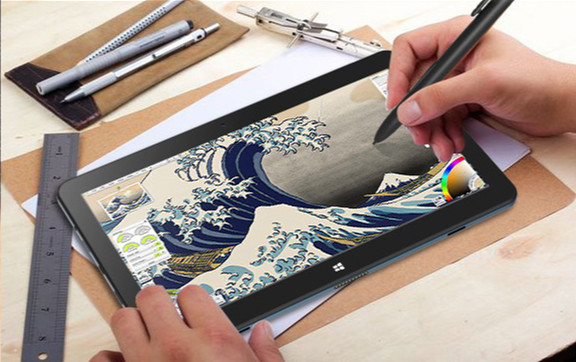 When you pair the stylus with creative apps like Procreate® or SketchBook® Pro for Cube i7 Book, suddenly you get an all-new experience. You can finally realize the potential of the apps with a truly artistic tool. If you are already working with Wacom gear, then you'll feel right at home if you're away from your desk and working on Cube i7 Book.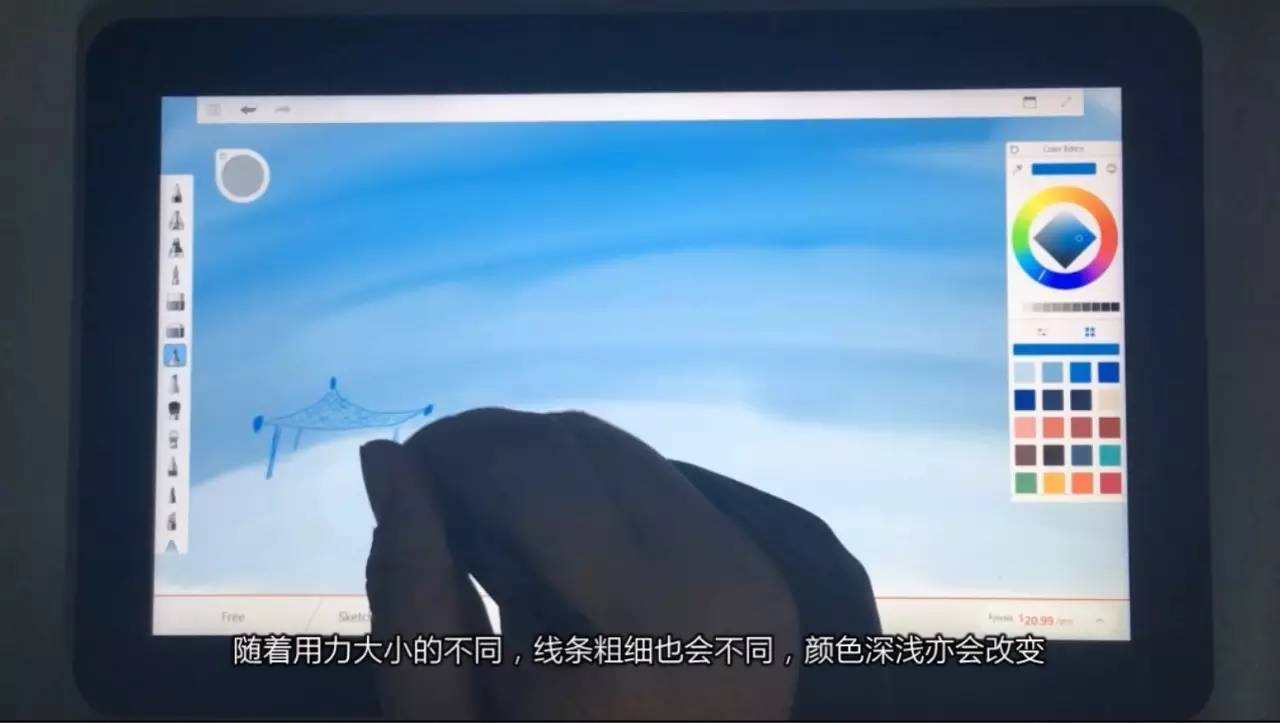 Whether you're looking to apply an impressionist-style brush stroke or playing with a homegrown manga character, you're sure to feel so much more rewarded with this drawing tool. Lay down subtle lines in your sketch better than you can with a regular stylus.
Experiment with your line weight and thickness, as well as the subtleness of color, as you press harder or softer on the stylus. Most importantly, brushstrokes look natural with an intuitive integration of pressure and tilt. You'll be amazed at what you can do. Depending on the app, you even have palm rejection on the Cube i7 Book surface. Your stylus is the only thing that leaves a mark. We think of everything.
When working in Adobe Photoshop with its powerful brush engine, you can add color to your freeform shapes and stylized looks with custom brushes. Gain intuitive control to paint thicker, fatter outlines and move to thinner, more subtle lines as you fill in composition with the paintbrush and blob brush. Paint freely in select areas, without affecting the rest of your image.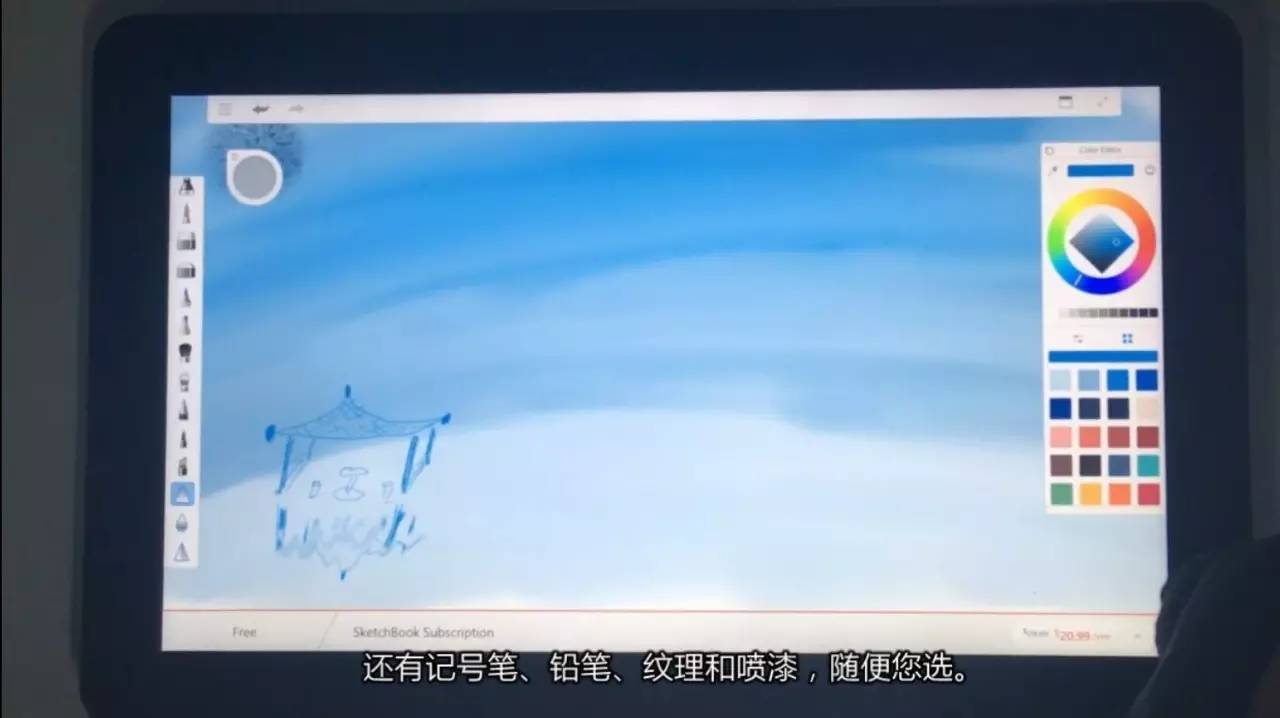 Take your projects further. Once you've mastered drawing on a tablet, you're ready for more. Creating your own stories? Perfect them with digital editing and effects. Animating your artwork? Import and convert your drawings to easily manipulated vector graphics. Creating a graphic novel? Keep track of the whole thing in one place with story files. Cube i7 Book supports you every step of the way.