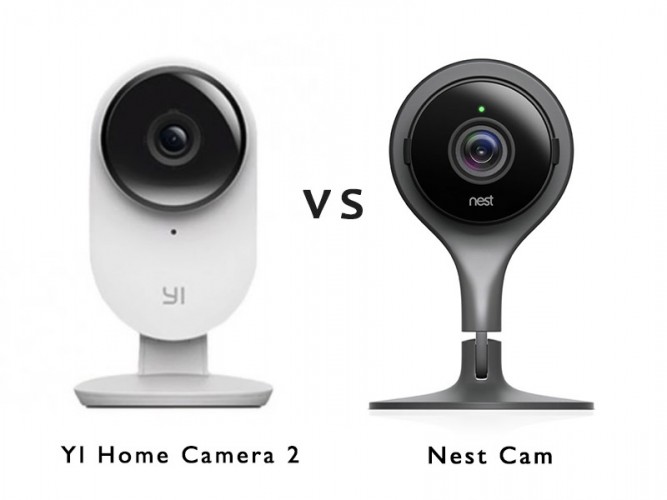 Xiaomi has E.U. edition and U.S. edition.
YI technology focuses on smartvideo electronic product development and research. Their new product "YI Home Camera 2" is oriented in common family that demand for smarter home camera and some high-end business customers. YI home camera 2 fully upgraded its hardware, software and image quality and brings in cloud storage. Also, it develops intelligent computer vision function. Comparing with Nest cam, YI home camera's image processing chip and infrared LED beads are much more costly and valuable. In terms of software, YI home camera 2 offers HDR technology, baby crying detection, human shape detection, people counting and gesture recognition which Nest Cam doesn't have. YI home camera 2's configuration and features are much more attractive than the world's famous camera Nest Cam. So, what's the difference between YI home camera 2 and Nest Cam?
1. High performance, a variety of storage options
Let's have a look at Nest Cam. Nest cam offers 1080p video and consists of camera apparatus and holder. It can be placed flat on the table or on the wall. Nest Cam supports remote monitoring, custom alerts, nigh vision, paid cloud service. Price: $199.00 on Nest.com
Yearly Subscription

While YI home camera 2 uses integrated design. Its dimension is 59×122×70mm with thickness of only 29mm. Small and easy to install. YI home camera 2 not only offers local storage but also offers cloud storage, while Nest Cam only offers cloud storage. You can add a TF card to the YI home camera 2 for local storage and you also have free one year cloud storage. If you need more time, you can sign up for one year. It's only 100 yuan(15.22 dollar) per year (less than 0.28 yuan per day) to get cloud storage. Price: only $119.99 at Geekbuying
2. More powerful image processing chip
YI home camera 2 uses the latest generation of Ambarella S2LM chipset, which has better performance than Nest Cam's A5s chip. YI Home Camera 2 is able to leverage Ambarella's SmartAVC™, a low bit rate video streaming technology, to achieve a saving of 40% in video size while preserving superb image quality and flow. And it also provides 1080p 25fps real time HD resolution as clear as Nest Cam's 1080p 30fps resolution.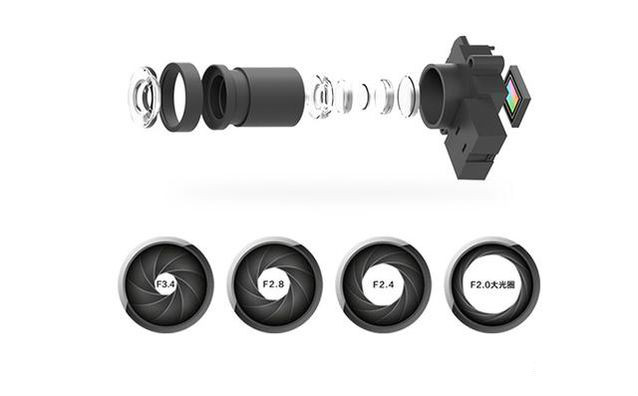 Yi home camera 2 uses 5 pieces of professional optical glass combined with F2.0 large aperture, which could efficiently provide more vivid, brighter, clearer image. Its 1080p resolution will definitely offer more clearer and lifelike image than 720p resolution. Meanwhile, YI home camera 2 is equipped with wide-angle lens, which could provide 130 degree wide angle view. Combining with LDC lens distortion correction, YI home camera 2 brings the true vision enjoyment for you. In addition, it also supports 4 times digital zoom, which allows you see every detail of the picture.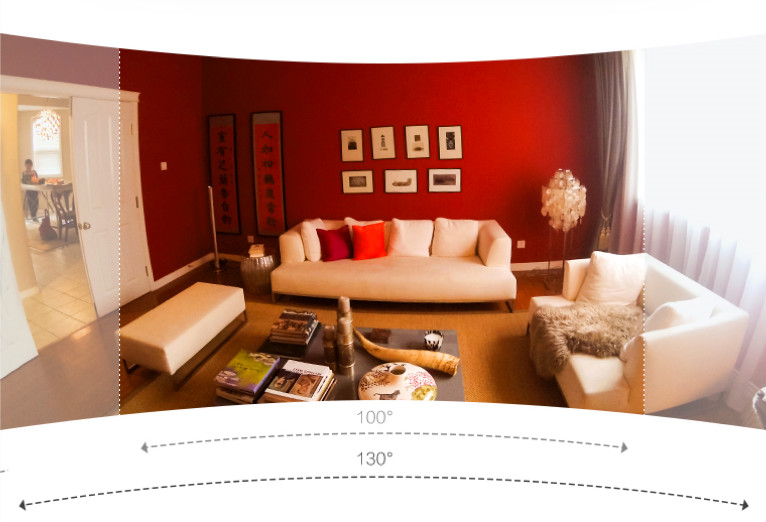 3. More clearer night vision

In addition to image quality, the biggest challenge for smart camera is the quality of night image. YI home camera 2 uses the industry-grade Panasonic MN3422X series image sensor and capture clear image even in low light because of night vision technology. In terms of infrared night vision, YI home camera 2 has 11 integrated 940nm high-powered infrared LEDs, 8 more infrared LEDs than original YI home camera. The quality of night image has been greatly improved. Nest Cam uses 840nm infrared light (LEDs). Although its Infrared (IR) light is invisible to the human eye, but you might notice a red glow from your Nest Cam when Night Vision is active. While YI home camera 2 doesn't have this trouble. You can even place it near the cradle, YI home camera 2 will not disturb baby sleeping. YI home camera 2 uses proprietary Smart HDR technology dynamically calibrates and balances the exposure to achieve brighter and clearer images, full of details and vivid color. While Nest Cam doesn't have this function.
4. Baby crying detection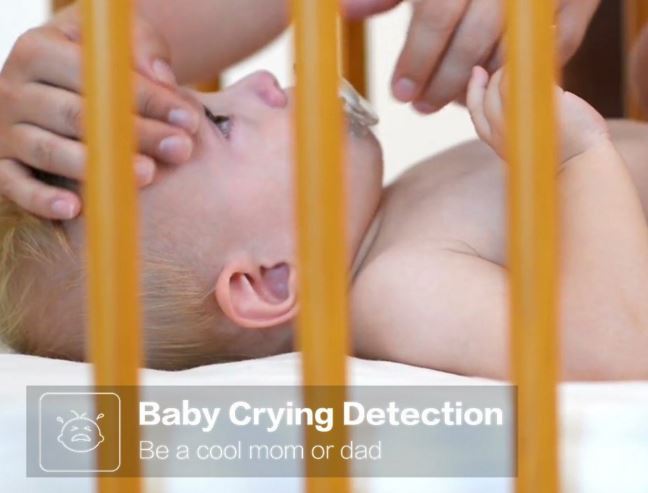 YI home camera 2 provides "baby crying detection". With YI's "Baby Crying Detection" you will be alerted when your baby needs you the most. An advanced voice recognition algorithm detects and distinguishes a baby crying signature within 5 meters from surrounding audio and notify parents via a "Baby Cry" alert. Also, when the Video Alert feature is enabled, parents can receive the video footage along with the crying audio. While Nest Cam doesn't have this function.
5. Human detection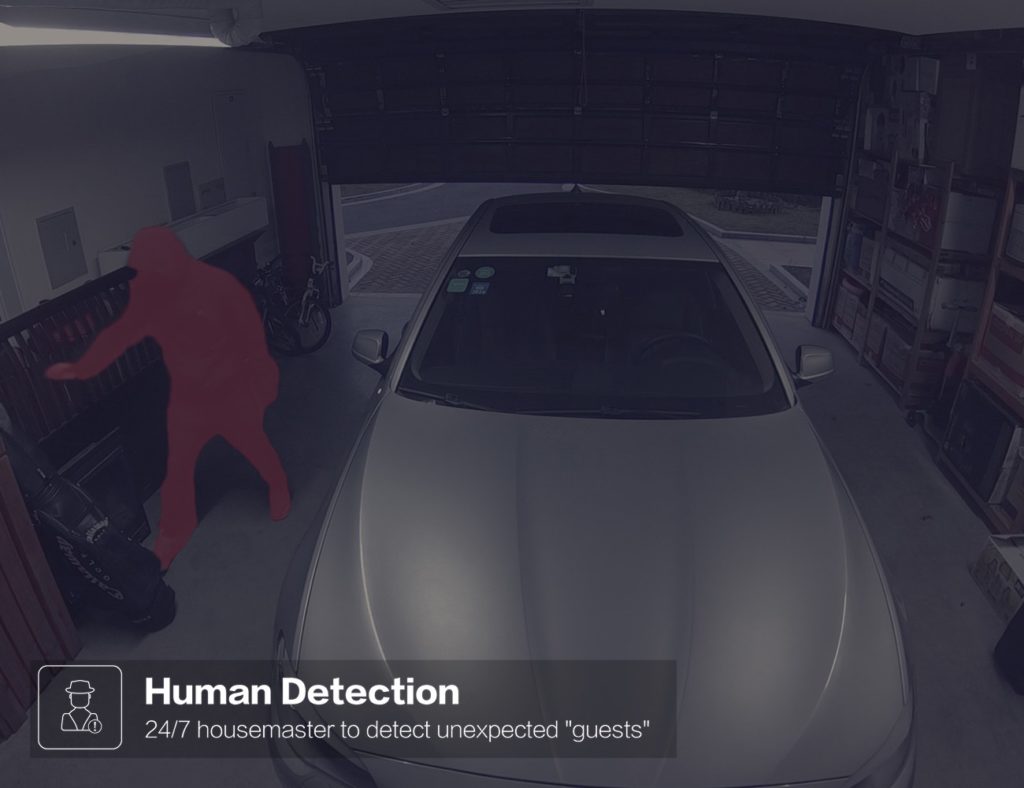 Both original YI home camera and YI home camera 2 have "human detection" feature. But YI home camera 2 upgraded this feature. Only a figure appears in the screen will trigger an alarm, thus avoiding frequently false alarms caused by the changing light or wind and saving memory space. You can also set custom alarm area to improve the accuracy of the alarm. Compare with Nest Cam, YI home camera 2 brings users more professional and accurate monitoring.
6. Gesture Detection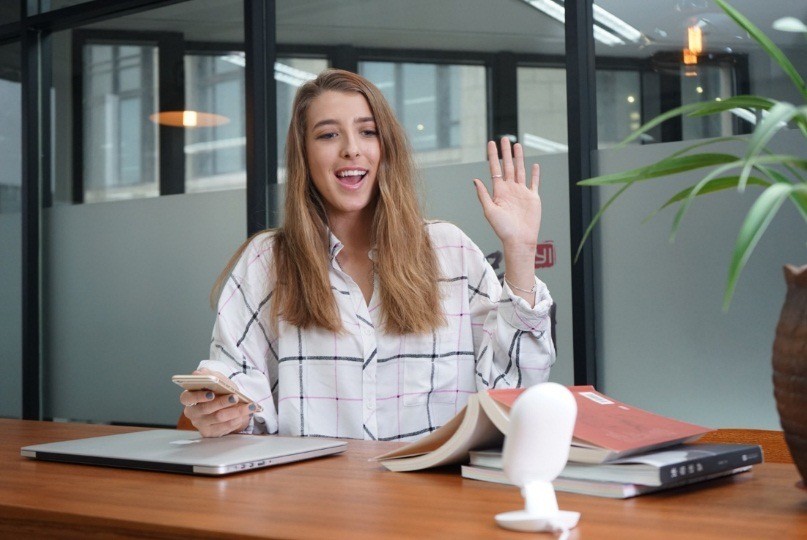 YI's Intelligent Body Movement Analysis service includes the Gesture Detection feature allowing users interact and issue commands. If a user raises her arm with palm fully opened in front of the camera, the camera acknowledges with a voice prompt to complete the ending gesture sequence (a closed fist). Upon completing the sequence, the camera will start recording a 10-second video to be sent to the mobile device via app in a form of interaction notification. While Nest Cam doesn't have this function.
7. People Counting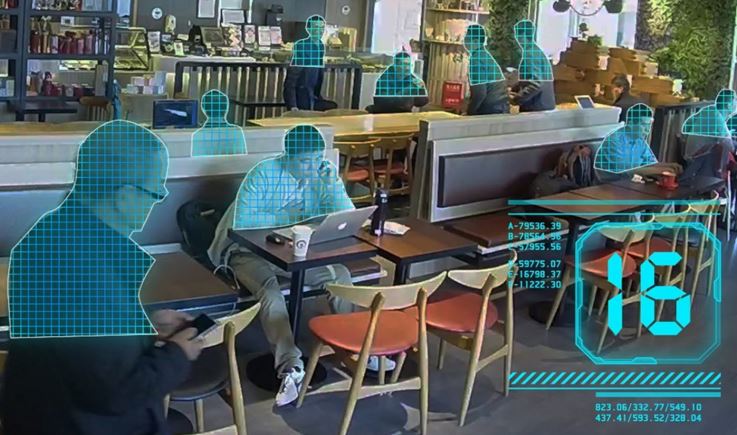 YI home camera not only satisfied the needs of family but also took businessman's need into consideration. It provides businessman with "people counting" function. With body recognition and body tracking technology, YI home camera 2 can provide accurate people counting. You can know in every moment how many people are in your shop, how many workers are present in your factory, how many kids are playing in your living room. Even in crowd environment, YI home camera 2 can offer accurate people counting. However, Nest Cam doesn't have this function.