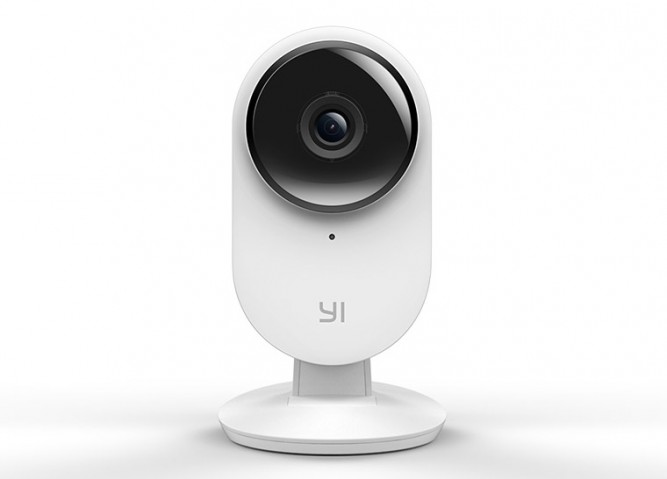 YI home camera 2 has E.U. edition and U.S. edition.
Today we will compare YI home camera 2 with YI home camera 1 night vision edition. Whether YI home camera 2 is more appropriate for home security, let's see.
Appearance
Indeed, YI home camera1 and YI home camera 2 are so much alike. Both of them have white base and black lens, making it easy to confuse.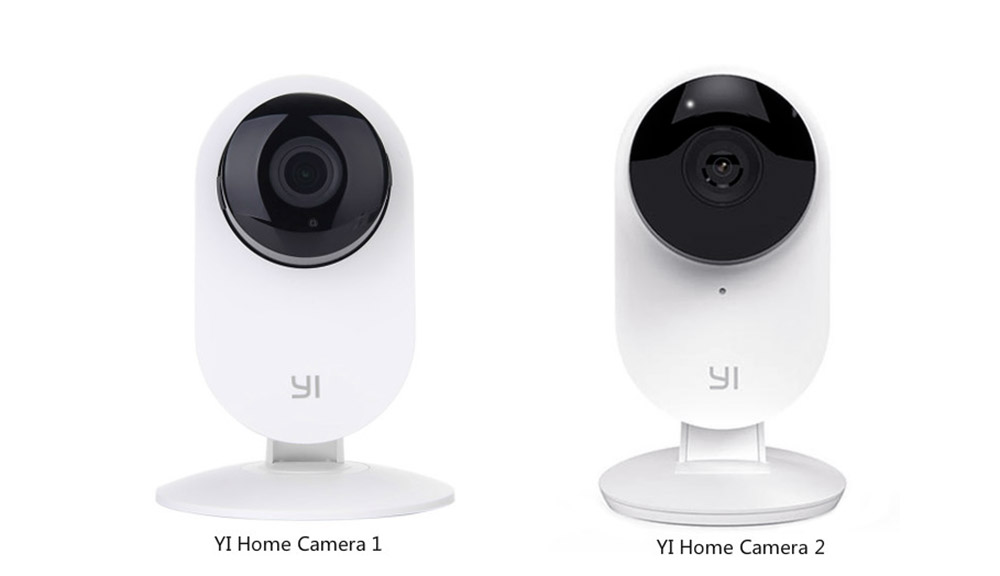 Actually, they have a big difference in design. YI home camera 1 uses split-type design. Its main functional component is the black lens, while other components are just play a supporting role. YI home camera 2 uses integrate design, which makes the supporting part more solid. Meanwhile, its base is thicker than the first generation.
In addition, YI home camera 1's charging port location is different from YI home camera 2. It is located under the black lens, while YI home camera 2's charging port is located in the rear of the base. Apparently, the design of YI home camera 2 will ensure you keep charging cable neatly organized.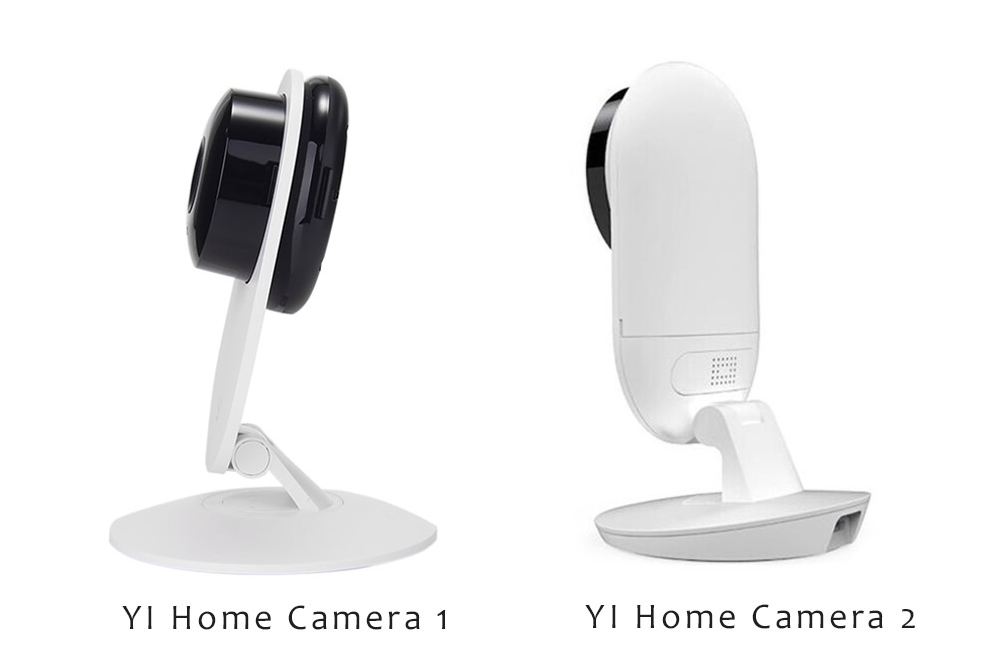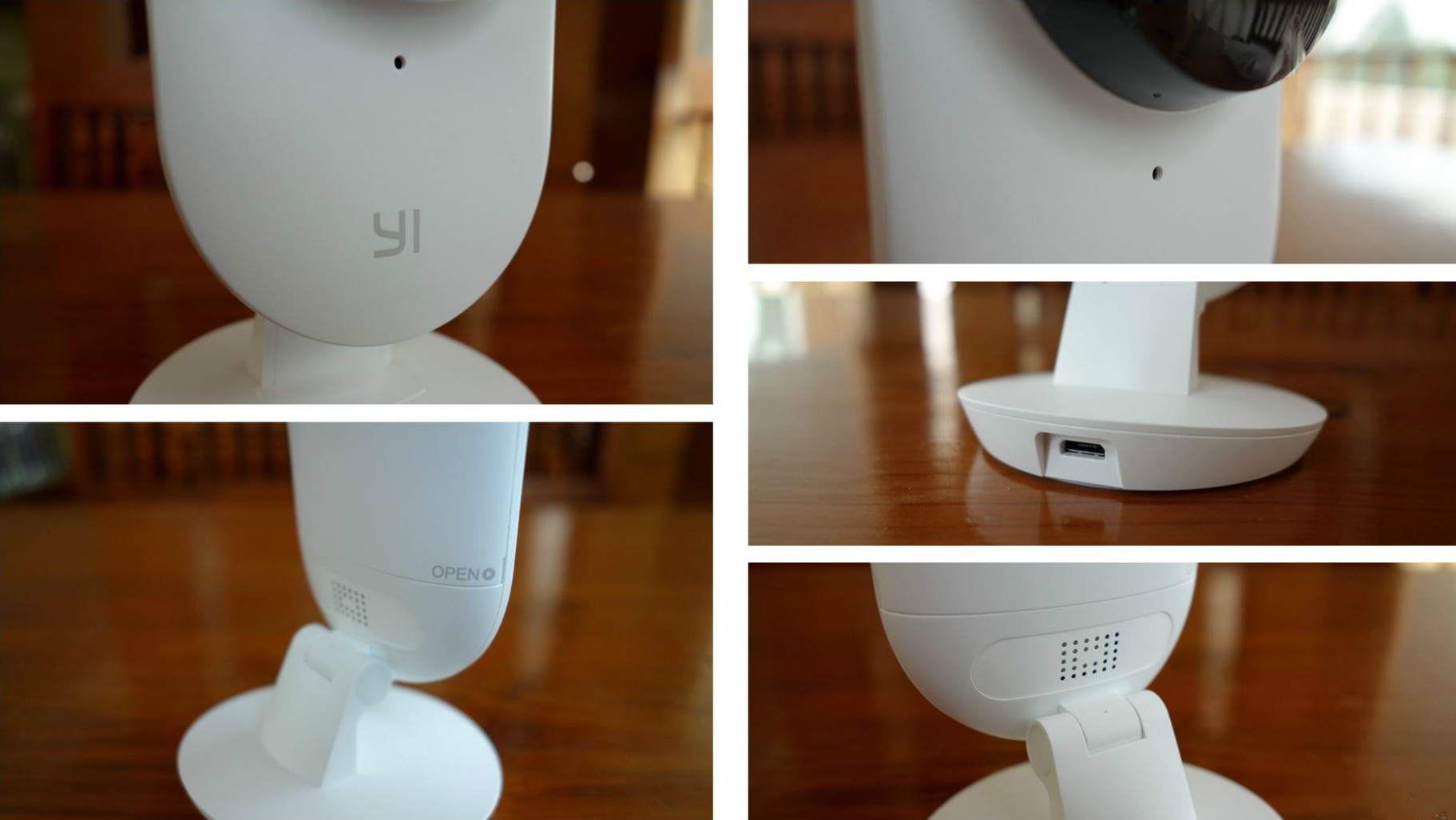 YI Home Camera 1 detachable design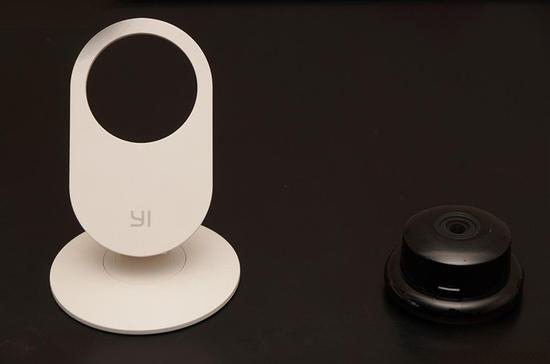 Function:
YI home camera 2 is the upgraded version of YI home camera 1. They have quite a few similar functions. For example, remote monitoring function. Both of them could allow you review real-time video and audio of your family anytime and anywhere through APP. You could also take photos or videos through APP. And they all have 2-way audio function that allows you communicate with your family in real time with just a simple tap on your mobile phone. In addition, both of them have motion detection function. As soon as someone or something passes by before camera, the camera will start recording the video immediately and send an alert to the user's mobile device. So, it would be better to put the camera in front of the door or near the window.
More powerful features are the value of YI home camera 2.
1. Resolution: 1080p vs. 720p
Yi home camera 1 has 720p resolution, while YI home camera 2 offers 1080p resolution. Yi home camera 2 uses 5 pieces of professional optical glass combined with F2.0 large aperture increase light intake. Meanwhile, it adopts Smart AVC technology (a low bit rate video streaming technology), HDR, LDC (Lens Distortion Correction), 3D noise reduction, motion compensation and blur reduction. Yi home camera 2 uses the latest generation of Ambarella S2LM chipset to ensure high picture quality and Panasonic MN 34229 Professional grade 1/2.8″ CMOS image sensor. Besides, it has a pixel size of 2.75μm and provides up to 1080p60 resolution, double the quality of 720p resolution. We believe this will improve home safety, for example, a thief's face will be captured clearly.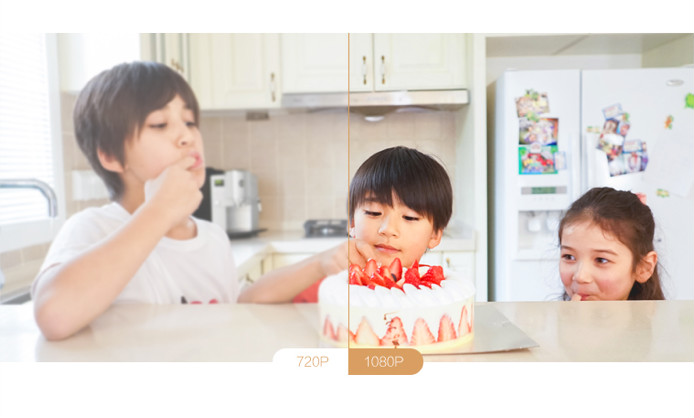 2. Viewing Angle:130° vs. 110°
YI Home Camera 2 increases the viewing angle by roughly 20%, further expands viewing coverage, reduces blind spots, and easily covers the entire standard size room.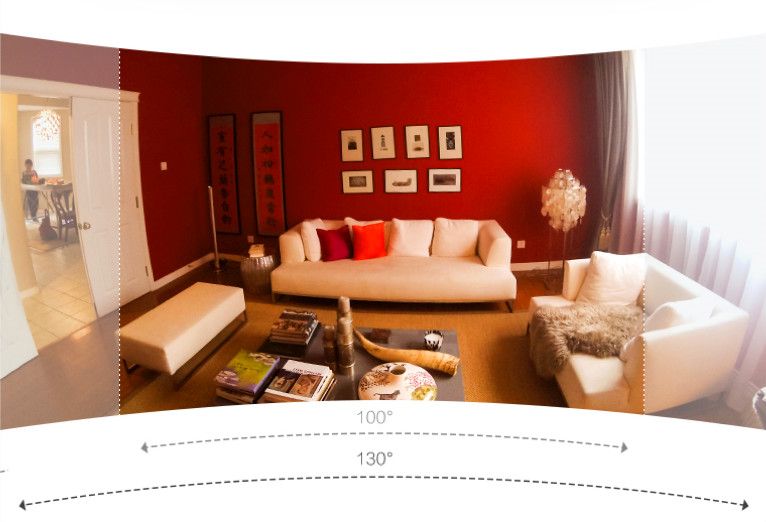 3. New features
YI home camera 2 added some new features including human shape detection, gesture identification, baby crying detection, and people counting.
Human shape Detection
Only a figure appears in the screen will trigger an alarm, thus avoiding frequently false alarms caused by the changing light or wind. You can also set custom alarm area to improve the accuracy of the alarm.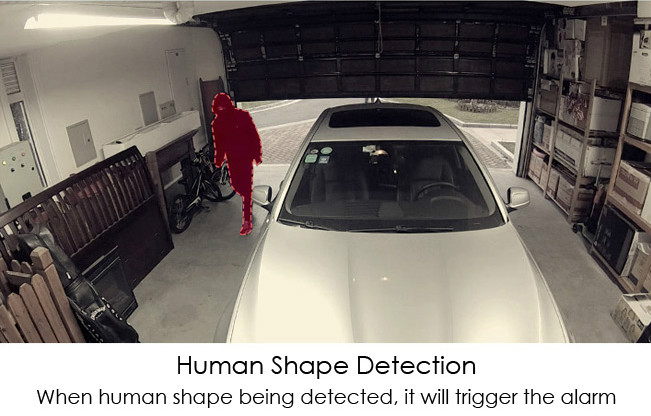 Gesture Identification
If a user raises her arm with palm fully opened in front of the camera, the camera acknowledges with a voice prompt to complete the ending gesture sequence (a closed fist). Upon completing the sequence, the camera will start recording a 10-second video to be sent to the mobile device via app in a form of interaction notification. Xiaomi will add additional commands gesture triggers in the future release, such as turn on the radio, automatically open the door.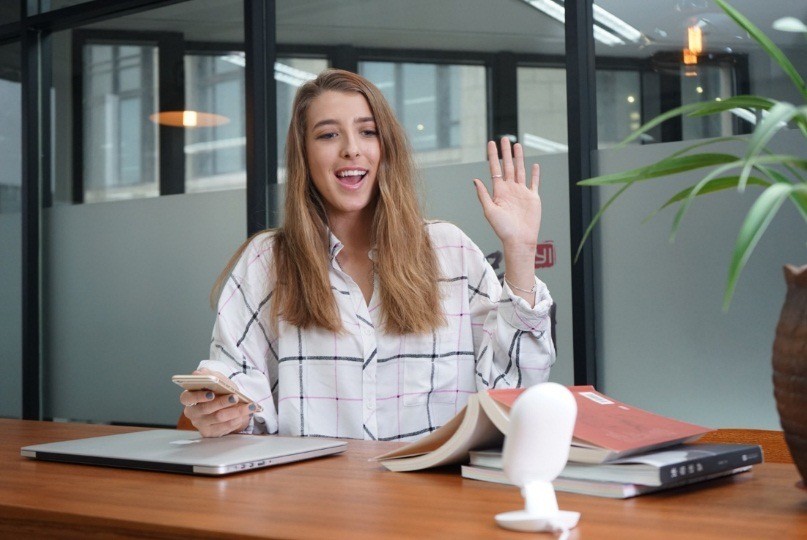 Baby Crying Detection
With YI's Baby Crying Detection you will be alerted when your baby needs you the most. An advanced voice recognition algorithm detects and distinguishes a baby crying signature within 5 meters from surrounding audio and notify parents via a "Baby Cry" alert. Also, when the Video Alert feature is enabled, parents can receive the video footage along with the crying audio.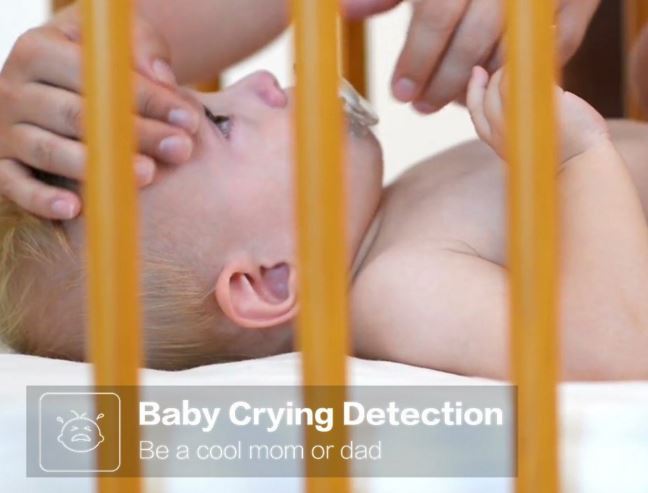 People Counting
YI home camera 2 supports body recognition and body tracking technology that can provide accurate people counting. You can know in every moment how many people are in your shop, how many workers are present in your factory, how many kids are playing in your living room.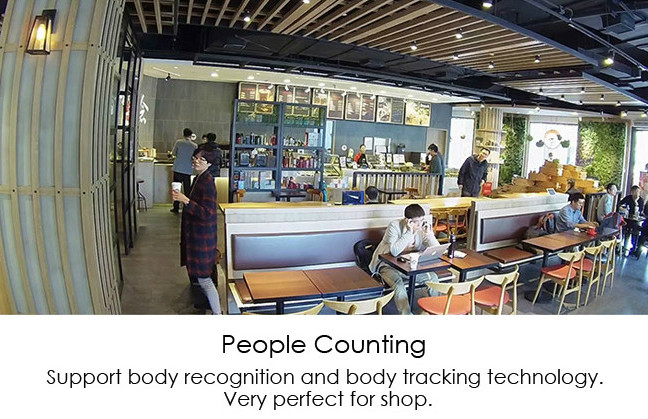 4. Infrared night vision
YI home camera 2 enhanced IR night vision with 11 integrated 940nm infrared LED beads, IR distance 10m. The quality of night image has been greatly improved. 940 nm infrared light will not cause light pollution during use and will not disturb sleep. It also cannot be detected by human eyes, which means it is not easily discovered
5. Power adapter
The power adapter of YI home camera 1 is rated at 5V/1A, while YI home camera 2 is rated at 5V/2A. The current has doubled, which could provide sufficient electric power.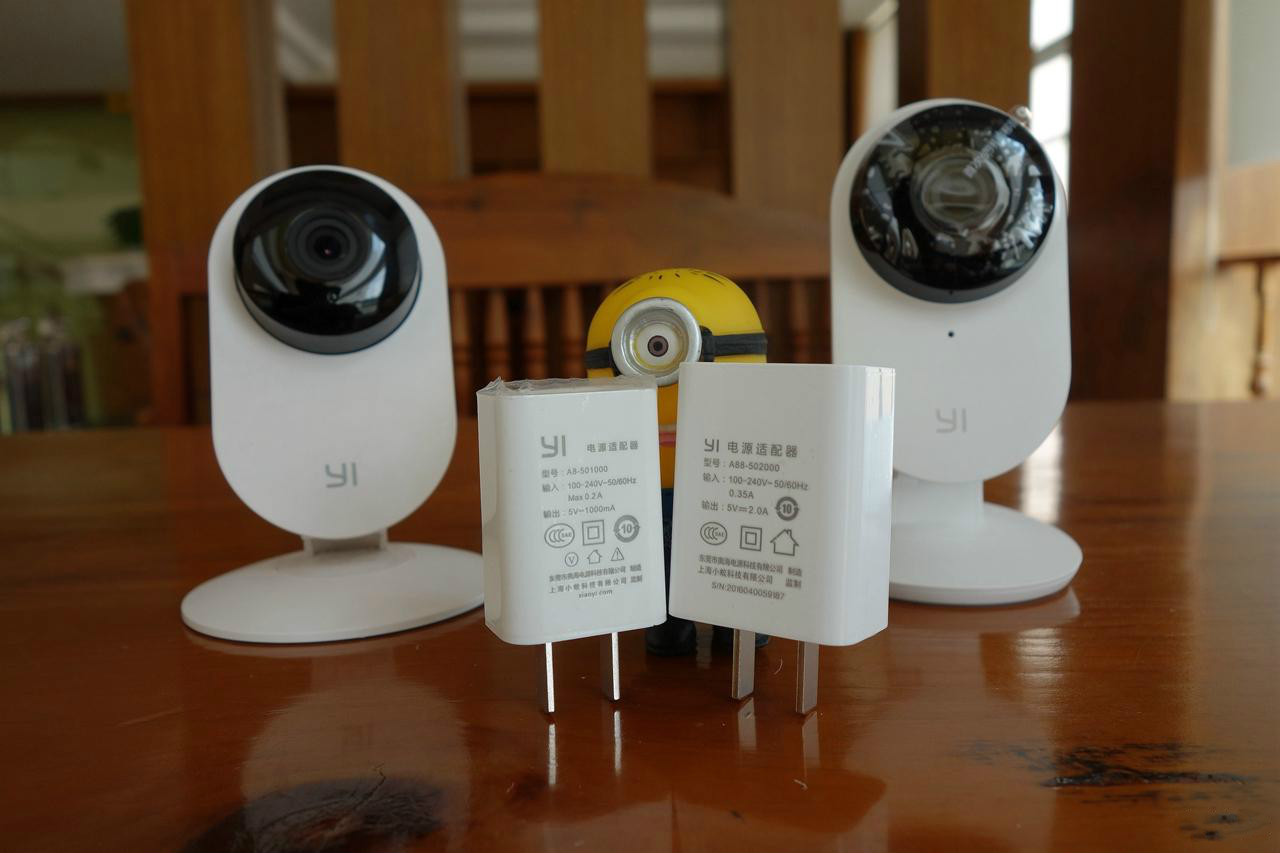 6. Parameter