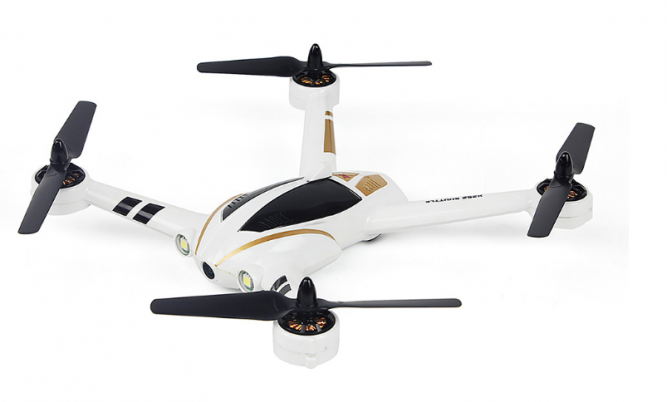 Recently, XK has released a mini 3D multicopter—X252. Its wheelbase only has 252mm. It not only suitable for beginners but also has a 720p FPV camera and 3D capacities that suitable for advanced pilots.
Features
1. With brushless motor and 3D propellers easily make a variety of stunts. High-speed flight can reach 20m/s.
2. 5.8G FPV 720P 140 ° wide-angle camera, it can provide you clearer FPV.
3. With 6CH LCD transmitter, built-in 10 flight module, compatible with helicopter, fixed-wing aircraft and other quadcopter.
4. No landing gear design, make the product more suitable for filming and through flight.
5. A key to shoot, built-in SD card storage, easy to shoot and share the fun.
6. With highlight LED lights, make it more dazzle beautiful and colorful night light.
7. Battery sealed design, with charging socket, longer battery life. 2.4G communication protocol, compatible FUTABA S-FHSS communication protocol.
Front View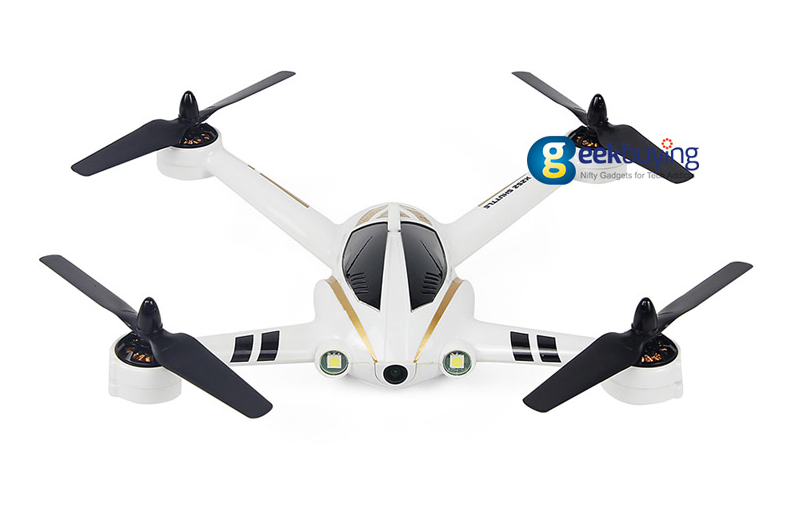 The cover adopts high-strength engineering composite materials. The piano lacquer makes X252 looks elegant. With a wheelbase of 252mm, X252 is very suitable for beginners.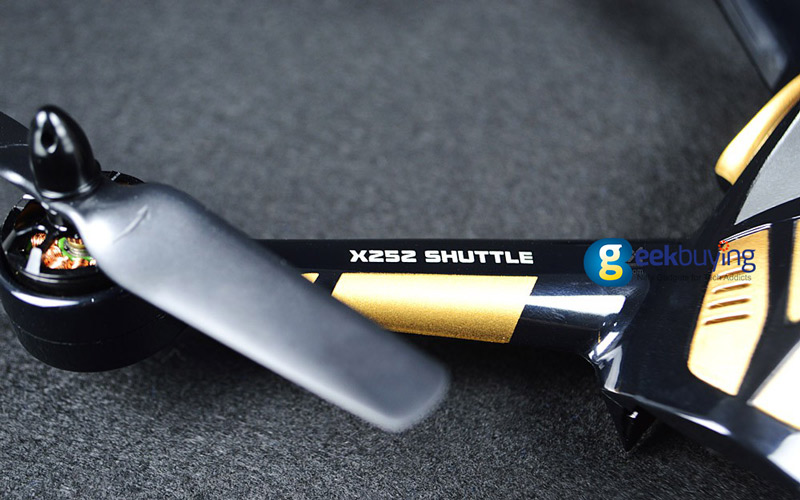 The logo "X252 SHUTTLE" attracts attention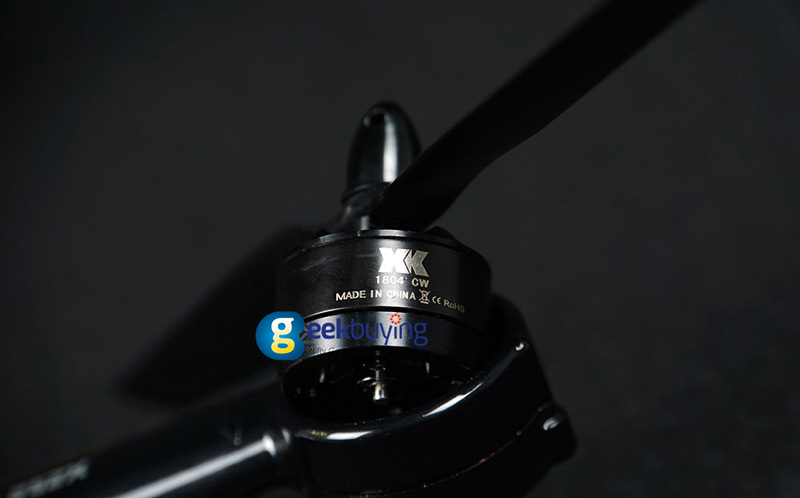 1804 brushless motor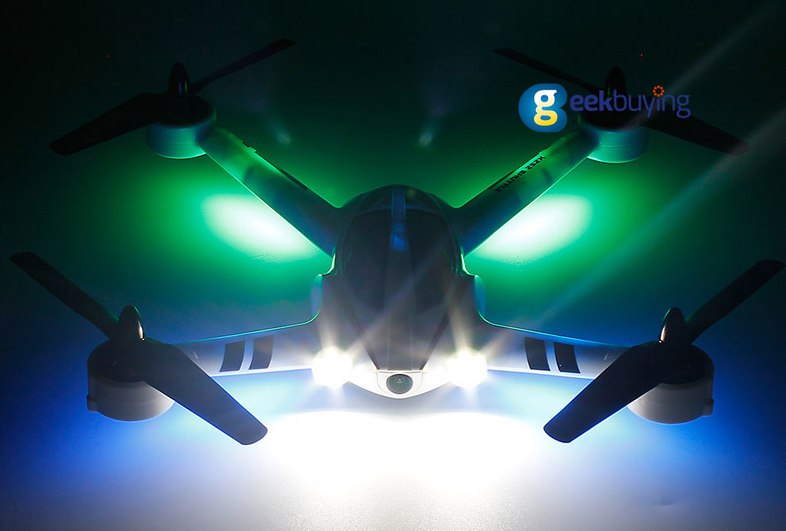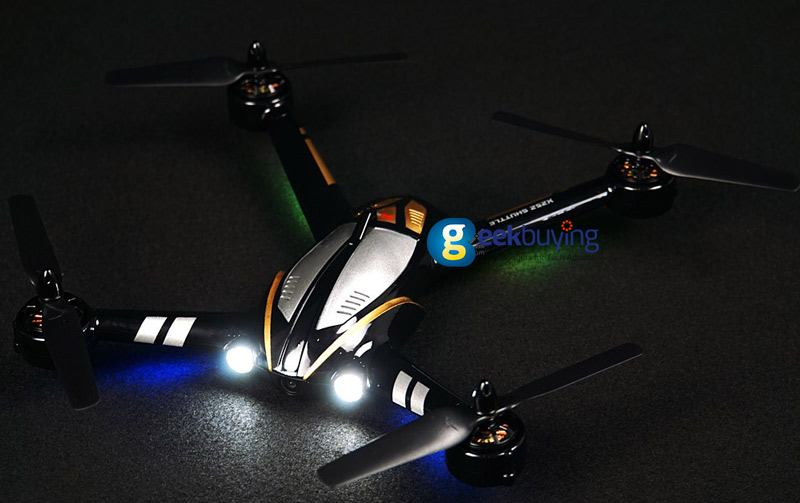 In the front part of the drone, there are two bright LED lights to help you see the drone's orientation from a distance or even fly it around at night. The LEDs are strong enough to be visible even in strong daylights, perfect to keep orientation.
Each wing is equipped with LED light, which will help you to keep orientation of your drone at all times, allowing for easy control regardless of whether you're flying in the daylight or in darker conditions.
Transmitter
2.4G remote control, control distance: 250-300m
Navigation and confirmation key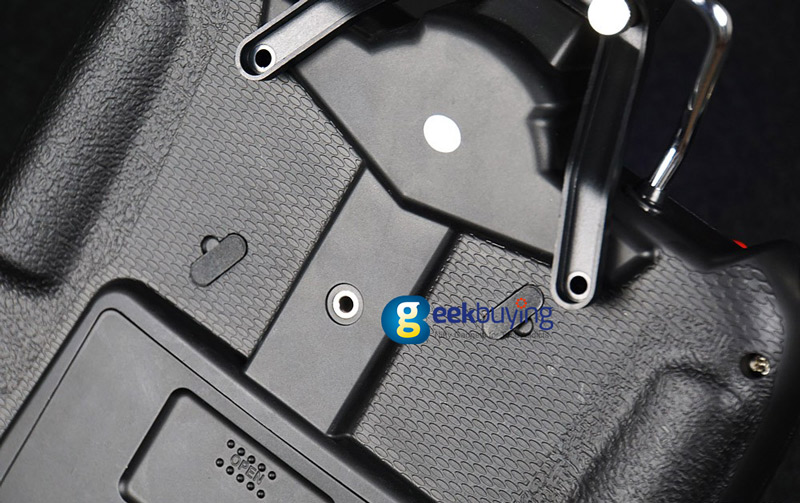 On the back of the transmitter, there is a trainer port. If you can get hold of the required cable you can hook it up to a laptop or PC and install the software which lets you control a virtual drone with your real controller. This will allow you to get a feel for the controls before flying in the real world.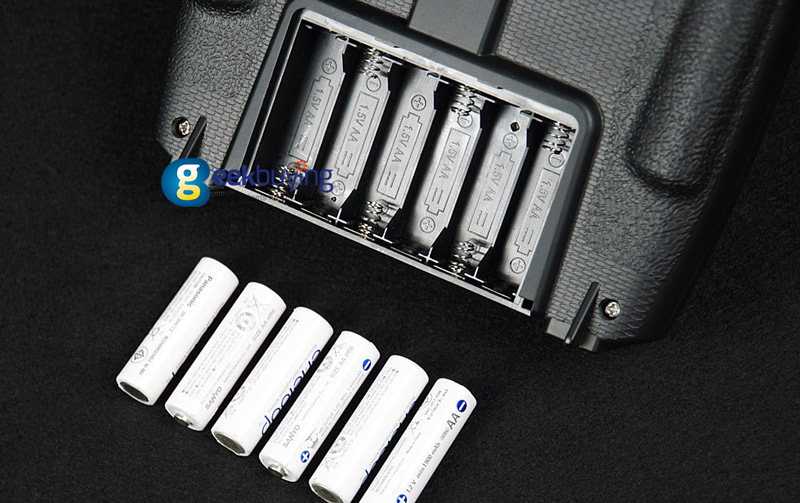 The remote controller requires 6 AA batteries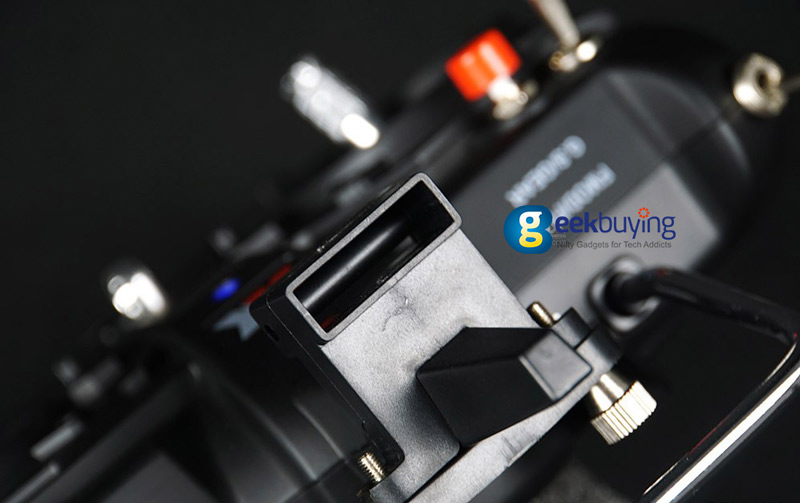 It's easy to connect LCD display with remote controller.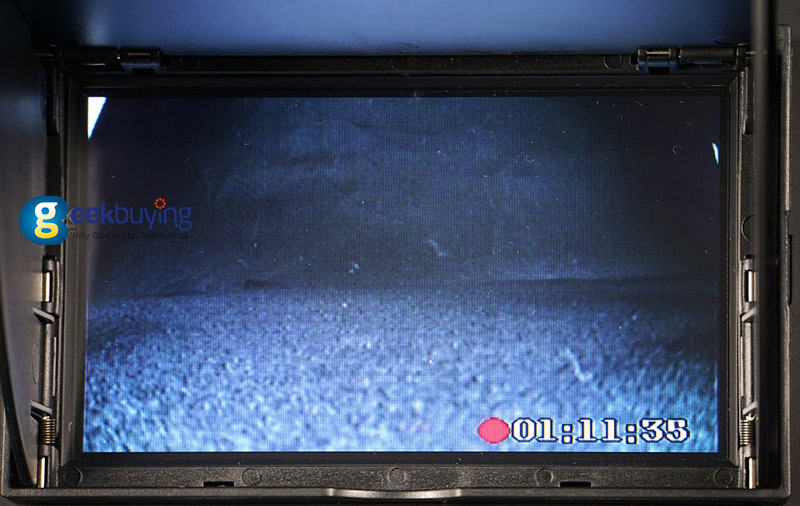 Due to foldable hood, you'll get clear images even in strong sunlight.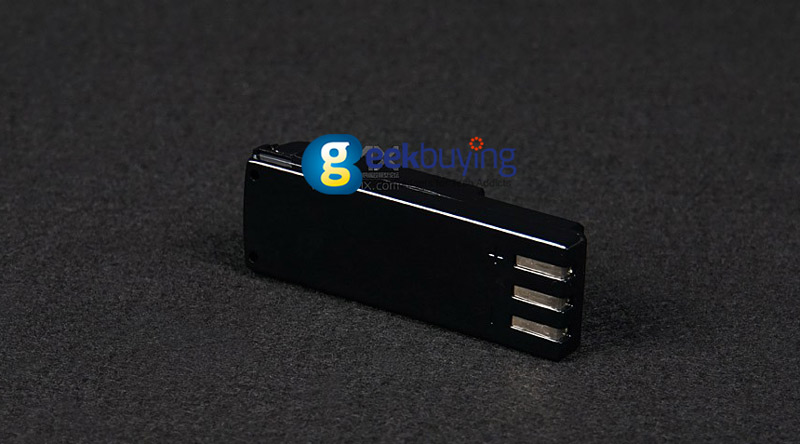 7.4V 950mAh lipo battery will ensure a 12-minute flight time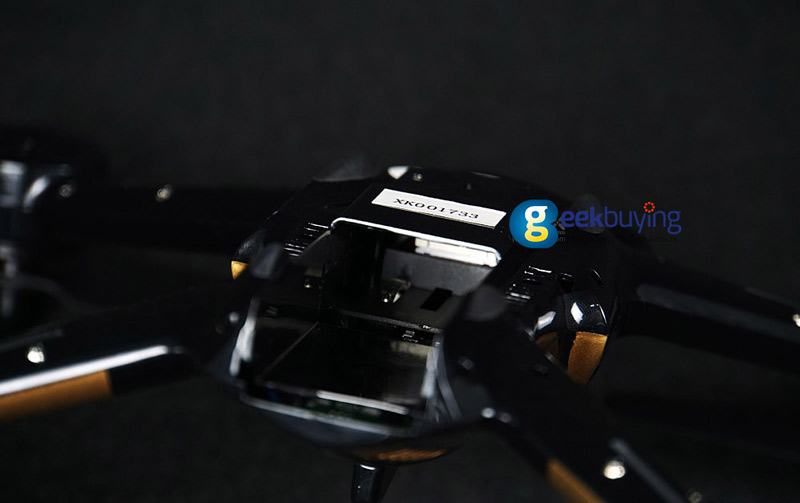 XK X252 adopts design of plug and play. Once insert the battery, the drone is ready to fly.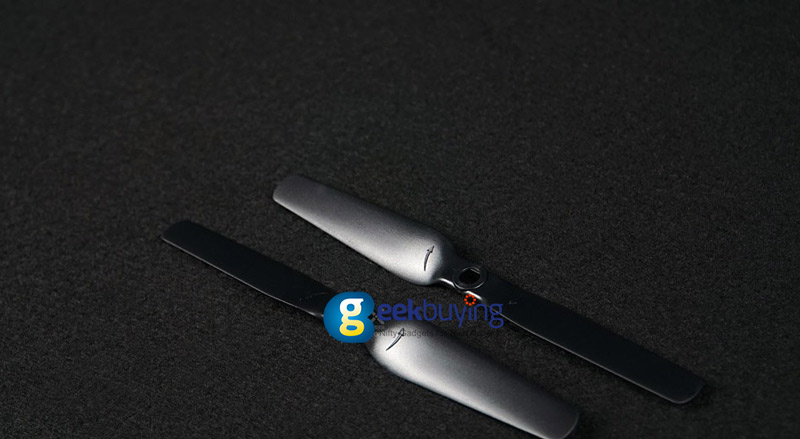 3D props with hints on it.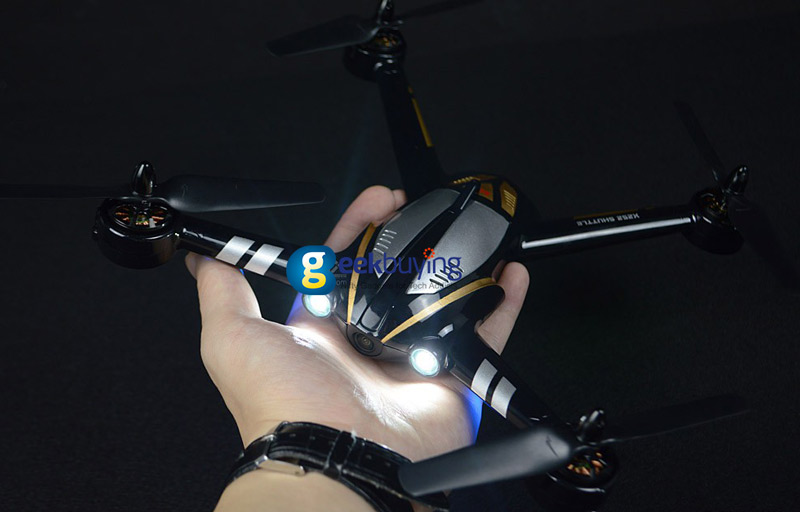 Package Content
Package size: 337*200*306mm
Package content:
1 x XK X252 RC Quadcopter
1 x X7 Transmitter (using 6xAA batteries not included)
1 x LCD Monitor
1 x 950mAh Lipo Battery
4 x Propeller
4 x 3D Propeller
1 x Charger
1 x Adapter
1 x 1.5mm Hex Wrench
1 x User Manual
If you are interested in XK X252, please check this link:
http://www.geekbuying.com/item/XK-X252-5-8G-FPV-With-720P-140-Degrees-Wide-Angle-HD-Camera-Brushless-Motor-7CH-3D-6G-RC-Quadcopter-RTF-363370.html