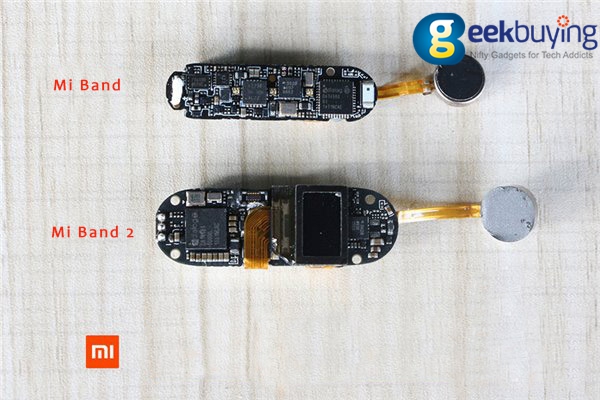 Xiaomi has unveiled its latest mi band 2 with 0.42″ OLED screen displaying time, step counts, heart rate & power condition yesterday. Here we would like to show all the mi fans how the mi core looks like after dissembled.
The Strap: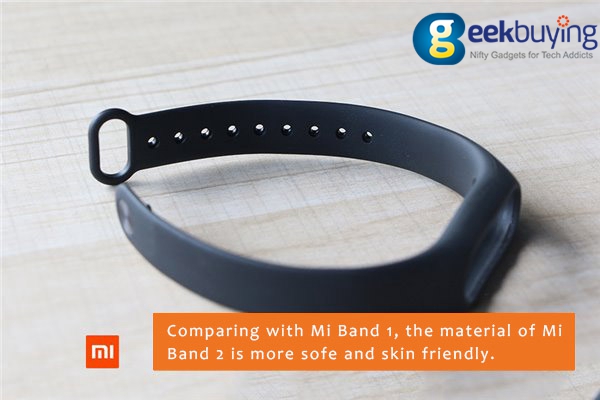 Mi band 2 has adopted a new construction for firm fit. See the picture below, with the new construction, Mi Band 2 can not be detached easily. Comparing with mi band 1s, this strap is more skin friendly. Also the holes on the strap has been redesigned for easy wearing.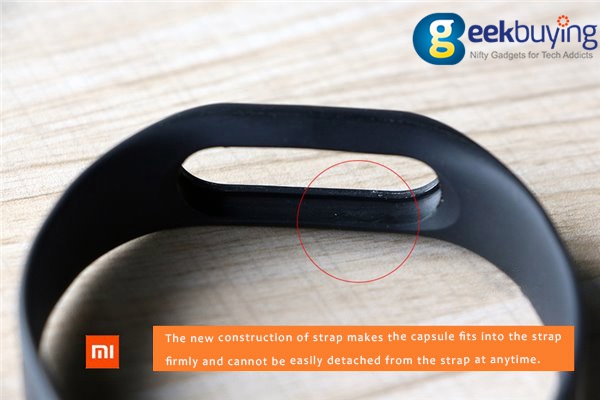 Here is the teardown clasp of mi band 2. This clasp is made of Aluminum alloy with integration finishing.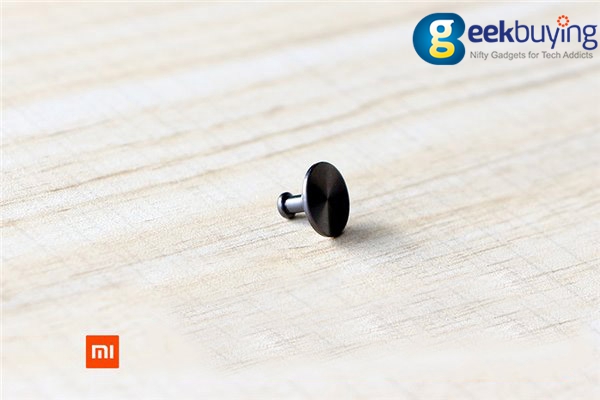 Mi band 2 uses one piece design in order to achieve its IP67 class water resistant, We have to tear it down and see what's inside and it is really hard to do it.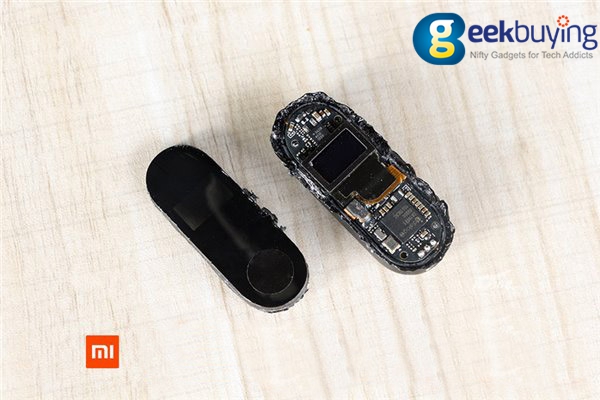 The screen:
We find it is hard to find the edge of the screen when the mi band 2 is in standby time. It is because Xiaomi has put a layer of coating on it. Below is the capacitive tap button. We can change the displaying elements by just a light touch. By the way, the tap button and the strap is in a same design.
At the back of the panel is covered with plated circuit, and it is connected with the main part via flat cable. Meanwhile, it is covered with foam between the touch area and the chip on main board.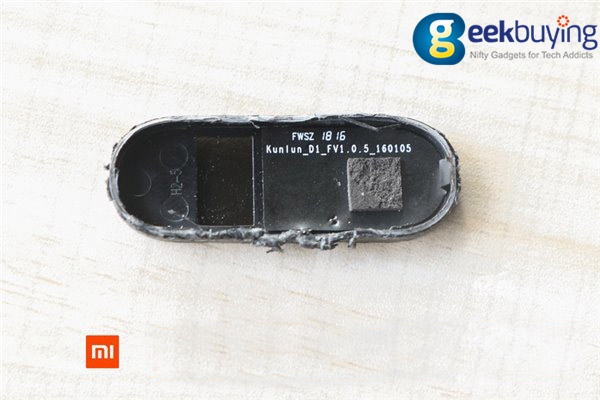 Inner Part:
Mi Band 2 adopts a whole PCB board integrated with OLED screen, processor, and gyroscope.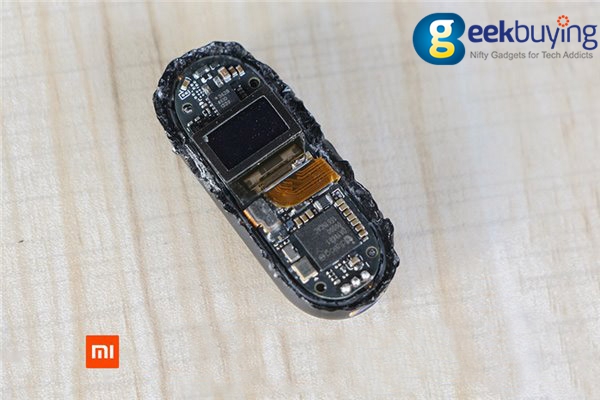 We believe Xiaomi considered a lot before choosing the OLED screen. The main advantage of OLED screen is that it is self-luminous and do not need extra back light. This make our mi band 2 more power saving. Meanwhile, the OLED screen is learnt with wide viewing angle and quick response.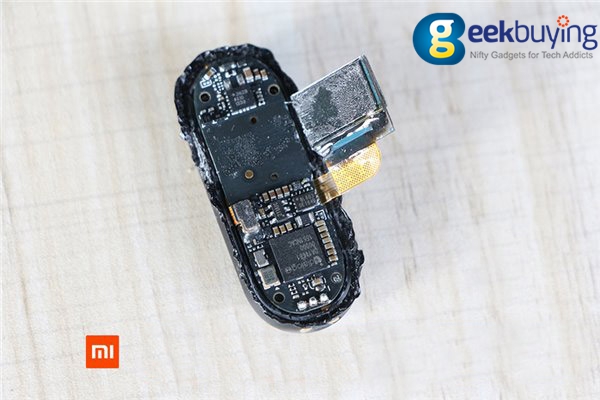 At the back of the main board is the battery and vibrator. Mi band 2 has increased its battery capacity into 70mAh. We think it is the main reason mi band 2 can still have 20 days stand by time even it has heart rate and screen.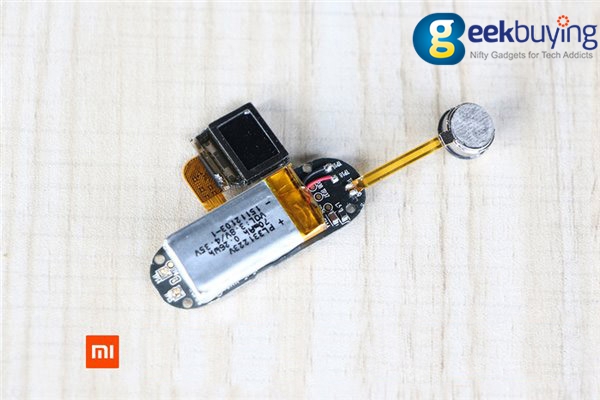 From the picture we can see Xiaomi is using the hot melt adhesive to fix the hole site for better water resistant. But it also bring difficult in maintenance because we have to remove it all for maintaining.
Mi band 2 still supports heart rate monitoring. Just as shown in picture, the heart rate monitor module is connected to the main board via flat cable. It uses LED lights and photodiodes to illuminate blood vessel for a while and monitoring the heart rate via the change of green light absorbed dose.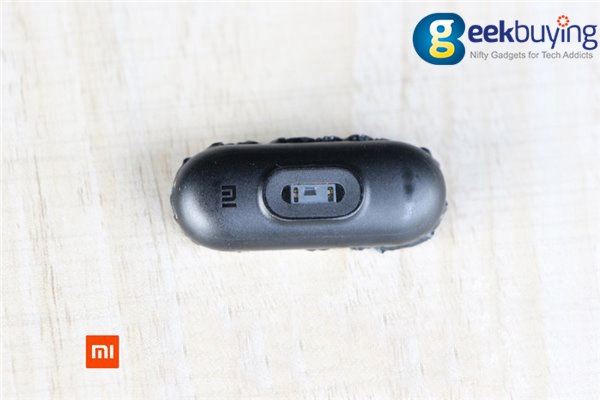 Below is the Dialog DA14681 bluetooth chip and ADI adx1362 acceleration sensor.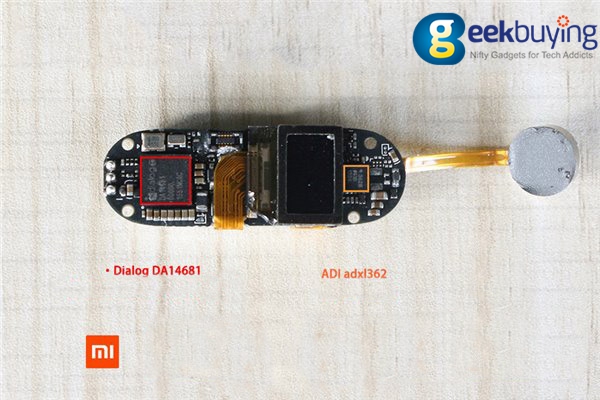 Comparison of the two generation of mi bands.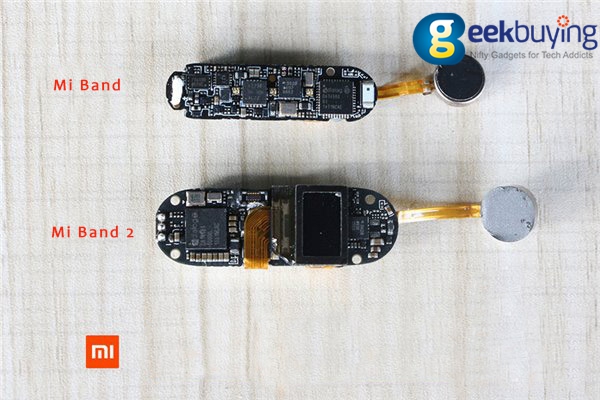 At last, Xiami Mi Band 2 has a great improve comparing with the previous mi bands. It deserves your love.
We are taking preorders for Mi Band 2 right now on our site, If you are interested, please check this link:
http://www.geekbuying.com/item/Original-Xiaomi-Mi-Band-2-Smart-Bracelet-for-Android-iOS—Black-366206.html