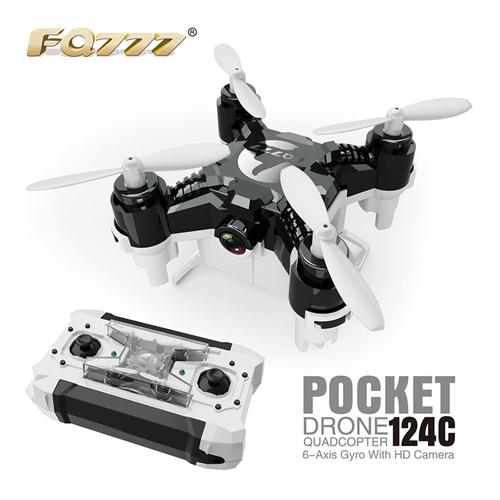 FQ777-124C is a mini pocket drone. It is the upgraded version of FQ777-124. Its upgrades include a massive redesign that makes the body of the drone sturdier and more robust, a removable battery and 2MP camera that is great for recording and taking aerial shots. Let's check it out.
FQ777-124C VS FQ777-124
FQ777-124C (left) FQ777-124 (right)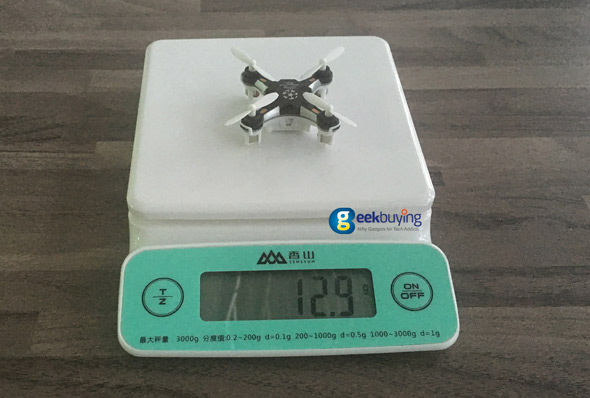 FQ777-124 takeoff weight: 12.9g (including battery)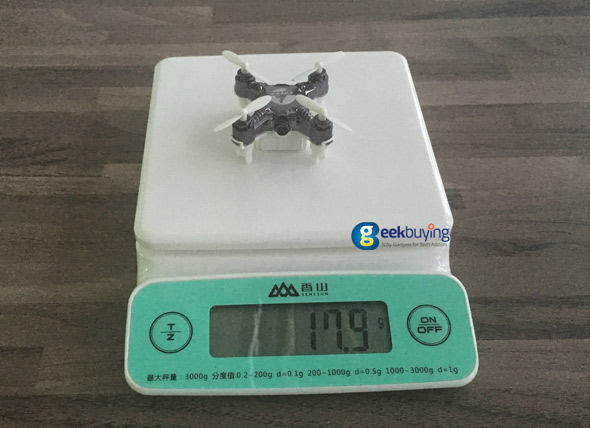 FQ777-124C takeoff weight: 17.9g (including battery)
FQ777-124C is heavier than FQ777-124, but you will have a 200mAh Li-Po battery versus FQ777-124' 100mAh Li-Po and the 720p camera module.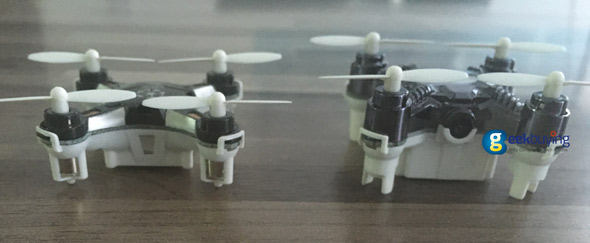 FQ777-124 (left) FQ777-124C (right)
From the appearance point of view, FQ777-124C looks more robust than FQ777-124. Under the same wind speed condition, FQ777-124C have better wind resistance ability and more stable flight. Also, FQ777-124C has a bigger battery bay which means its flight time is longer than FQ777-124.
FQ777-124C size: 6.8*6.8*3.3cm
FQ777-124 size: 7*7*2.7cm
There is not much different in size between FQ777-124C and FQ777-124. But they do have difference in height. FQ777-124C is more solid and strong which reduces the risk of crashes and makes landing more stable.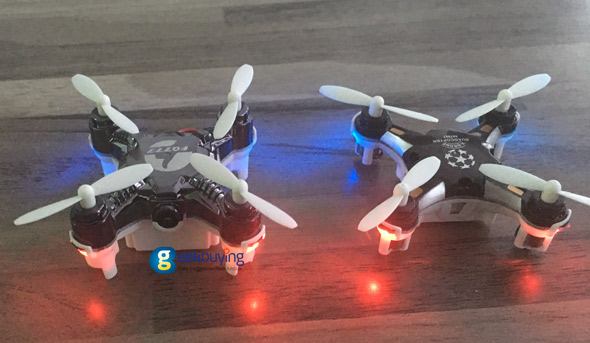 Both FQ777-124C and FQ777-124 are equipped with red and blue LED light which not only gives it a cool look but also allows you to do night flying.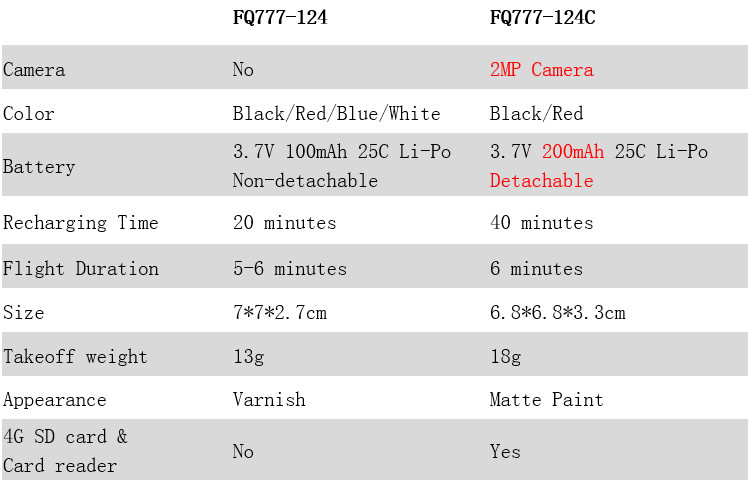 Check FQ777-124C Main features:
– Mini size, ultra-portable mini quadcopter
– 2MP camera to take nice video
– Headless flight mode
– One key return to home
– Mode 1 & Mode 2 one key switch
– Removable LiPo battery
– 360 degrees roll
– 6-axis gyroscope
– LED lights for night flights
Product details:
Overview
The quadcopter is well designed with fashion black varnish and its body shell is sturdy enough to survive crashes.
Front view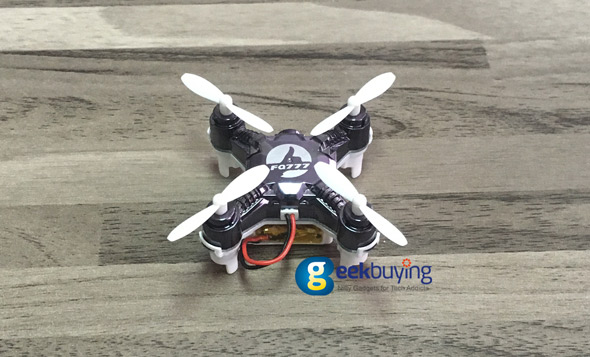 Back view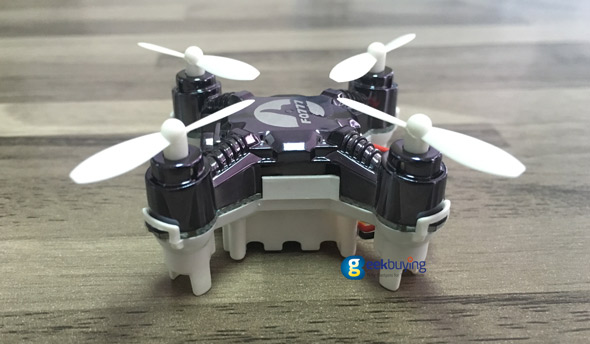 Side view
FQ777-124C Camera: 2MP HD camera
Power switch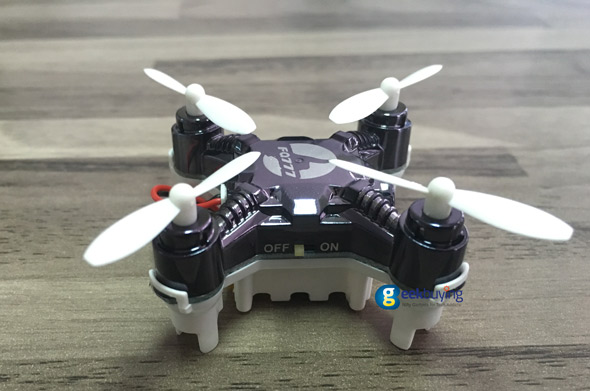 The left side welcomes a micro SD card slot where a 4GB card is inserted. FQ777-124C comes with a 4GB micro SD card and a card reader.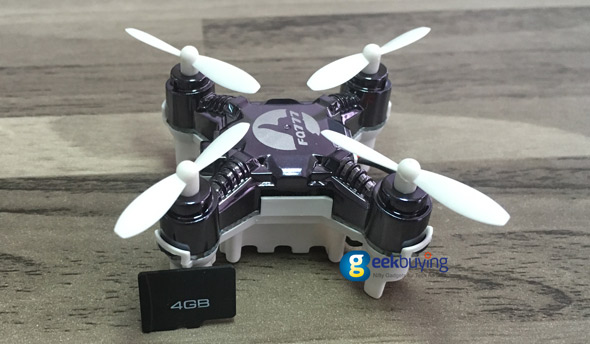 1.25mm mini JST connector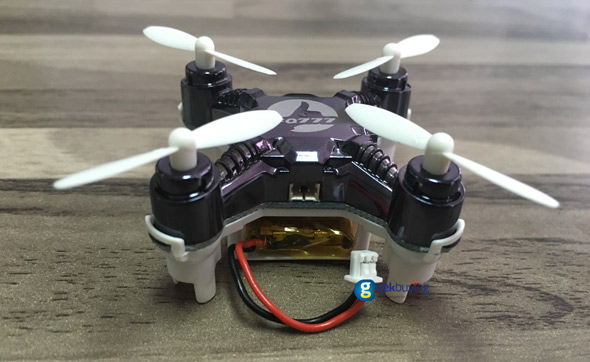 -Bottom view
Battery Slot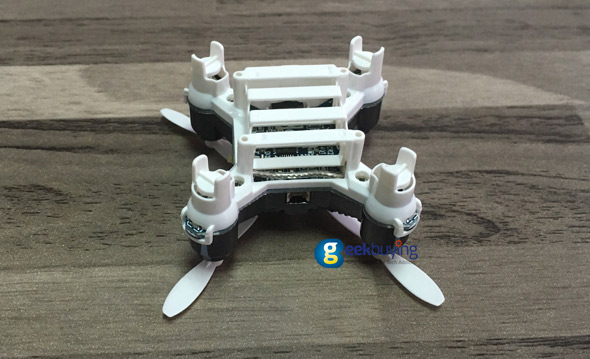 With the battery inserted (3.7V 200mAh)
The rubber feet of FQ777-124C are taller than FQ777-124 and makes better shock absorbers.
FQ777-124C is equipped with one detachable battery which can be charged by the remote controller.
Package contents
1 x FQ777-124C quadcopter
1 x Transmitter
2 x Transmitter joystick
1 x Card reader
1 x 4G SD card
1 x USB charger
1 x 3.7V 200mAh Li-Po Battery
1 x Conversion cable
8 x Blade
1 x Blade cover set
1 x Sling
1 x Instruction manual
FQ777-124C is a great mini pocket drone for beginners or for more experienced flyers because it is small, inexpensive, durable, fast and has a great range. Give it a shot if you are interested.