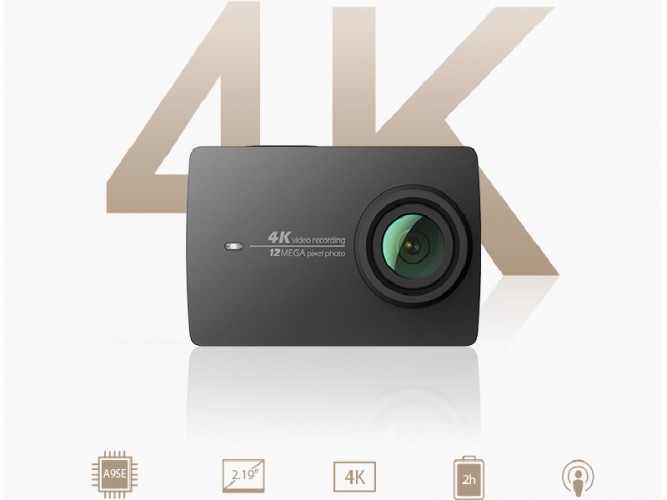 There is no doubt that GoPro is the market leader in action camera market. But facing tough competition, GoPro's product strategy is in something of a shambles. Although they released a lot of new products in 2015, their new products have not been welcomed by customers. GoPro adjust its product line this year, but its rivals are getting more and more in the low-end and mid-range market. Xiaomi, one of China's biggest electronics companies, has announced its new Yi 4K Action Camera 2 and is currently on presale at Geekbuying for USD 249.99.
From the appearance point of view, there is a big difference between Original Yi camera and Yi 4K action camera. Most obviously, the shutter button of Yi 4k action camera is on the top of the camera. Both sides of the Yi 4k action camera is curved.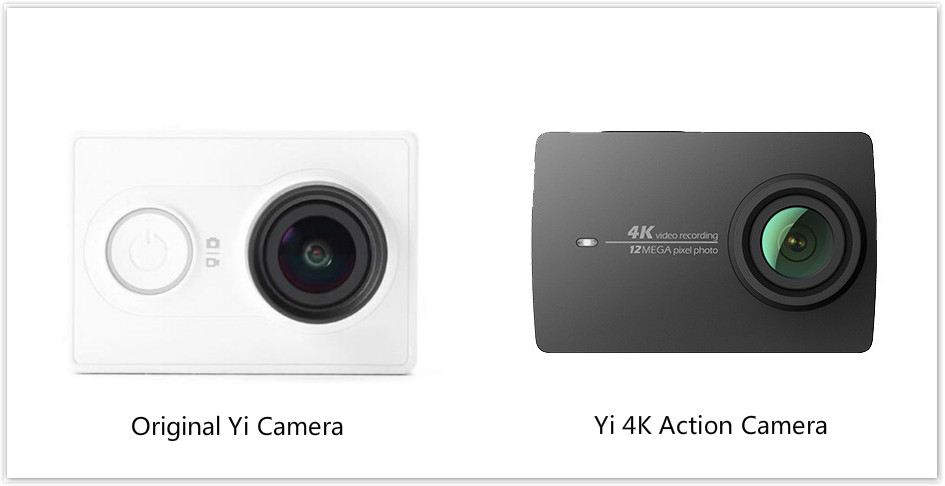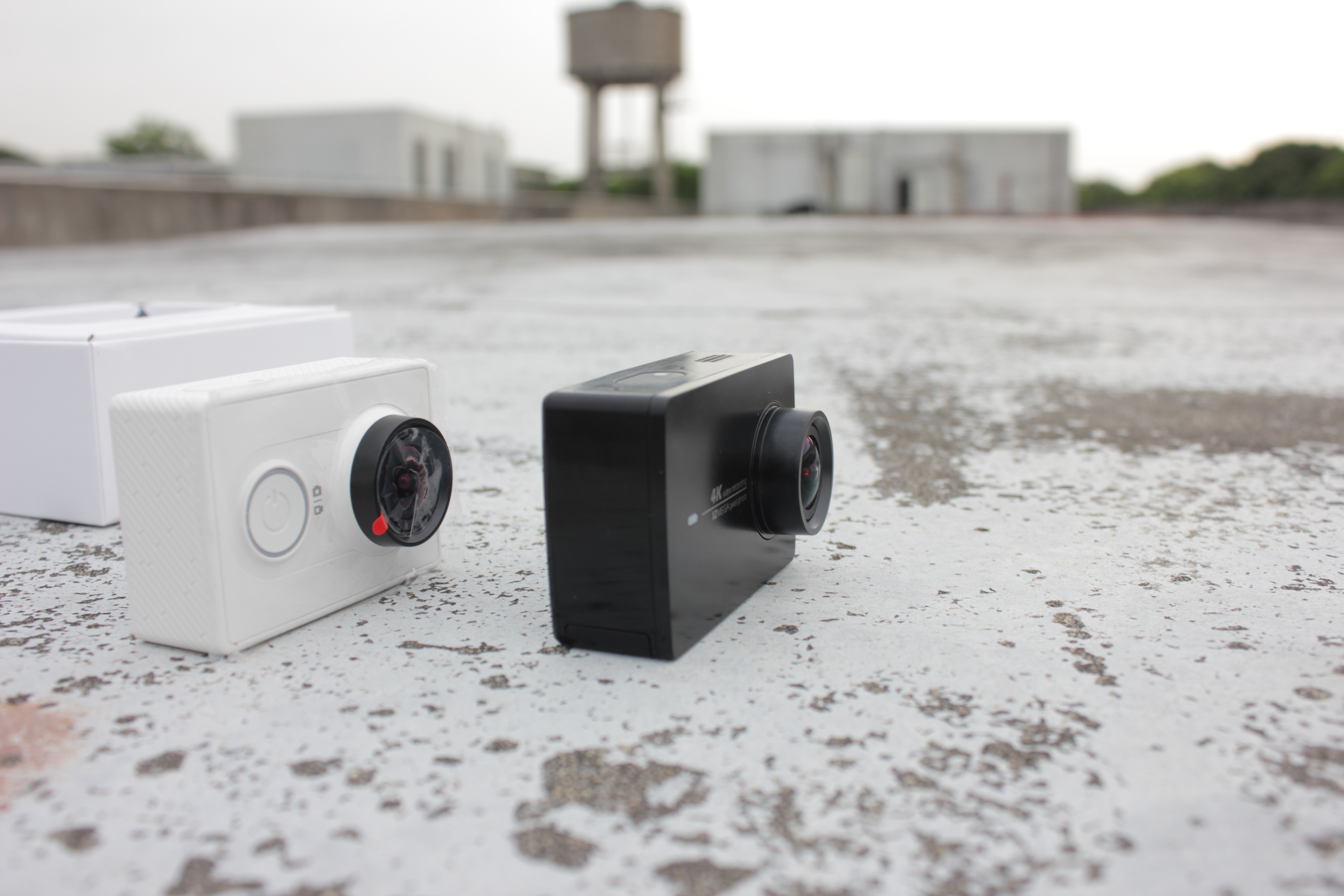 The button on front of the original Yi camera is for power and switching between capturing stills and video, while Yi 4K camera doesn't have this button.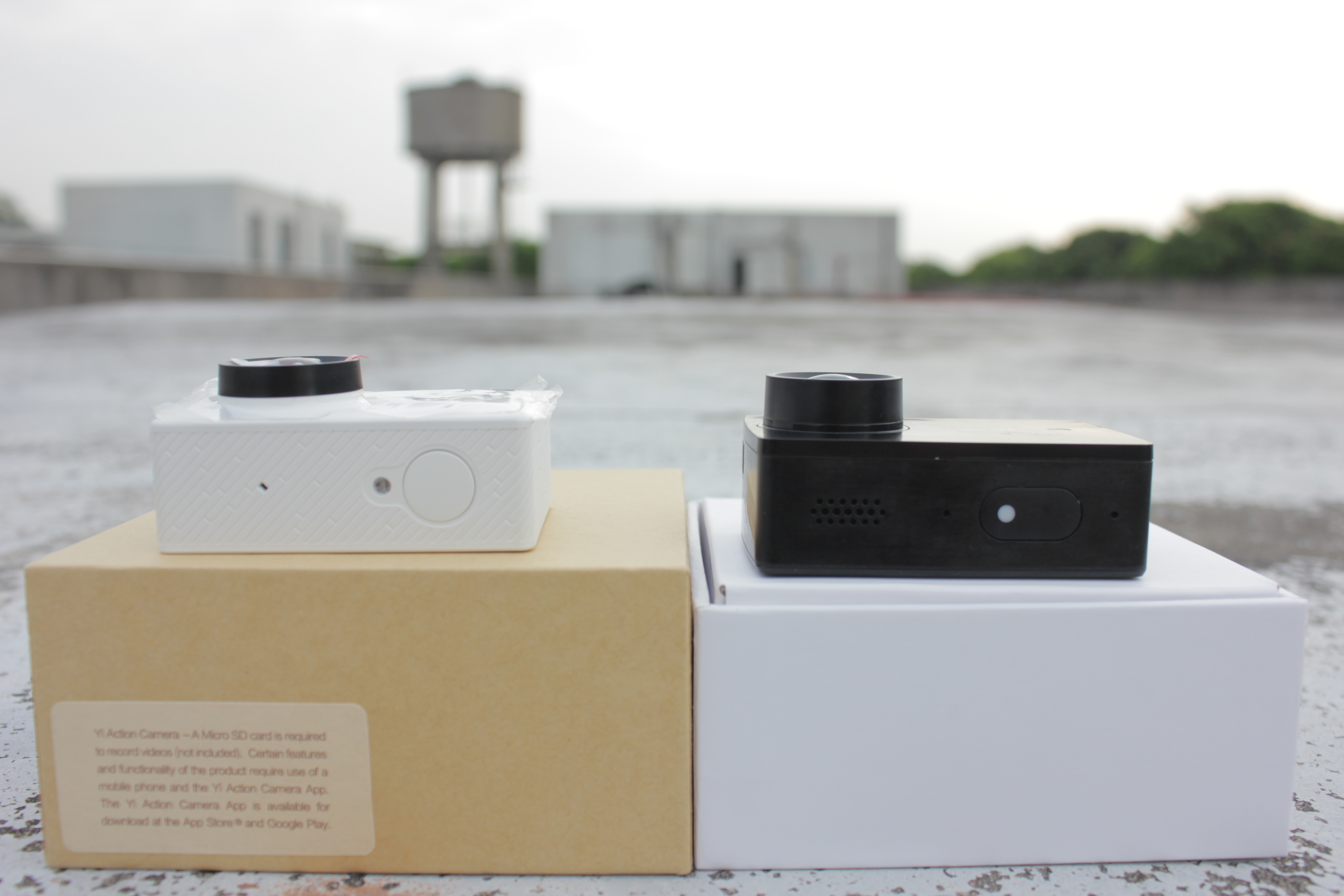 Different shape of the shutter button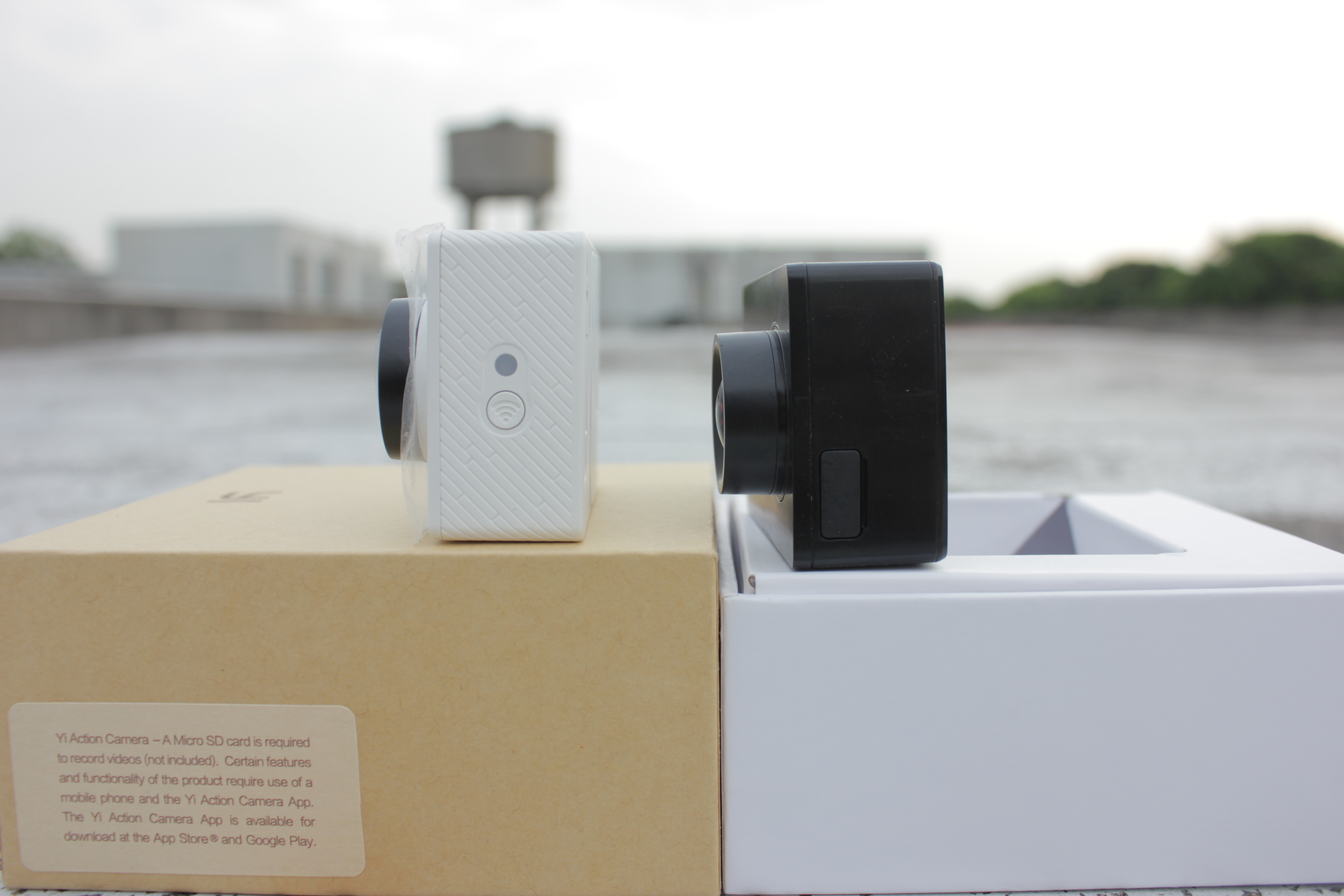 On the left of the original Yi camera is a small button for turning on and off the camera's wireless, while Yi 4K camera doesn't have this button.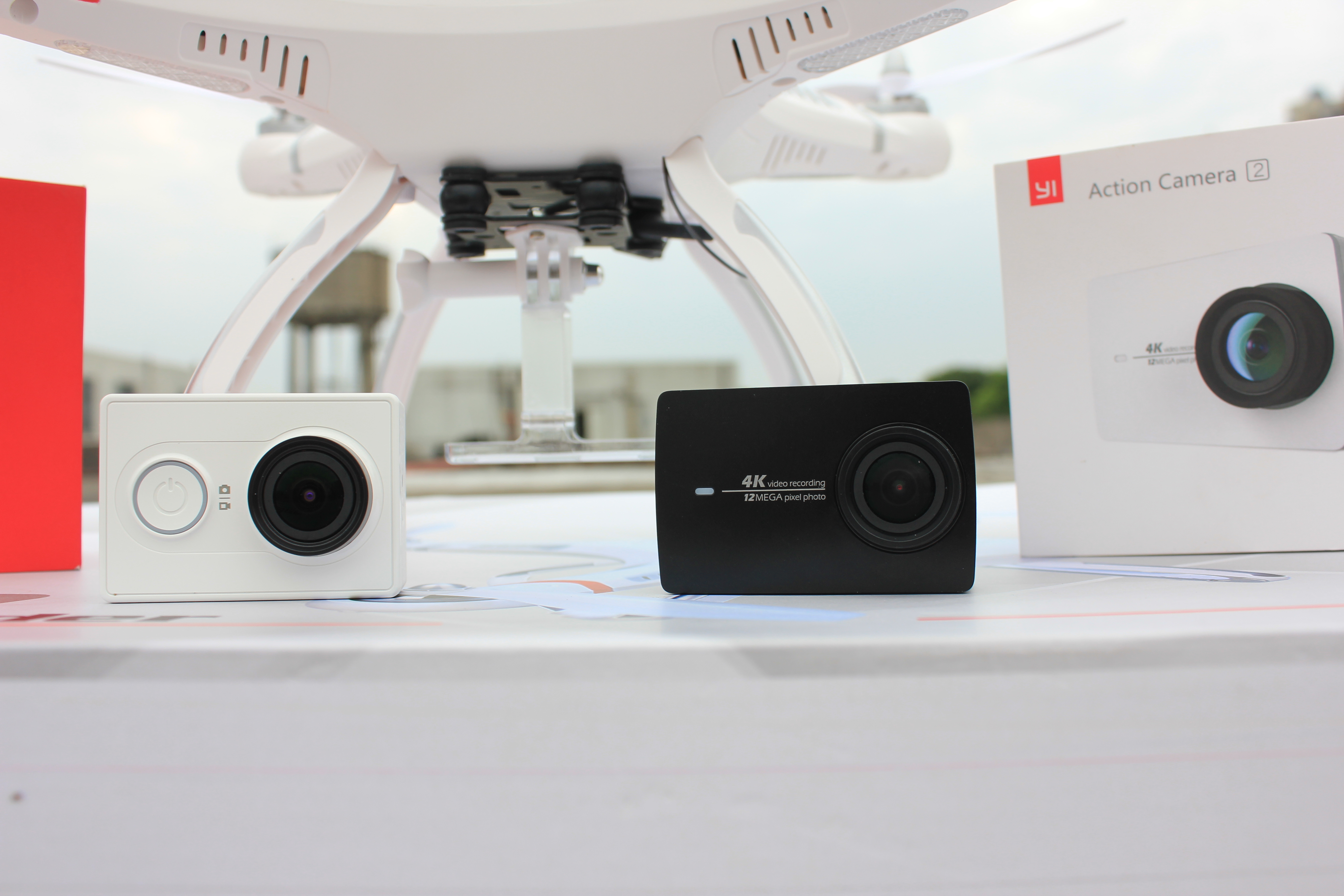 You can attach original Yi camera or Yi 4K camera to a drone.
The Yi 4K action camera features a 2.19-inch display on the rear side with Corning Gorilla Glass protection. The device will come with a 12MP Sony IMX377 image sensor with Ambarella A9SE95 chip, f/ 2.8 aperture and 155 degree wide angle lens. This allows for the camera to capture 4K resolution videos at 30 fps. Apart from 4K, you can also record slow motion videos on the new Yi 4K action camera in 740p @ 240 fps and 1080p @ 120 fps. It also allows for time lapse videos with 0.5 / 1 /2 /5/ 10/ 30/ 60 seconds internals between shots.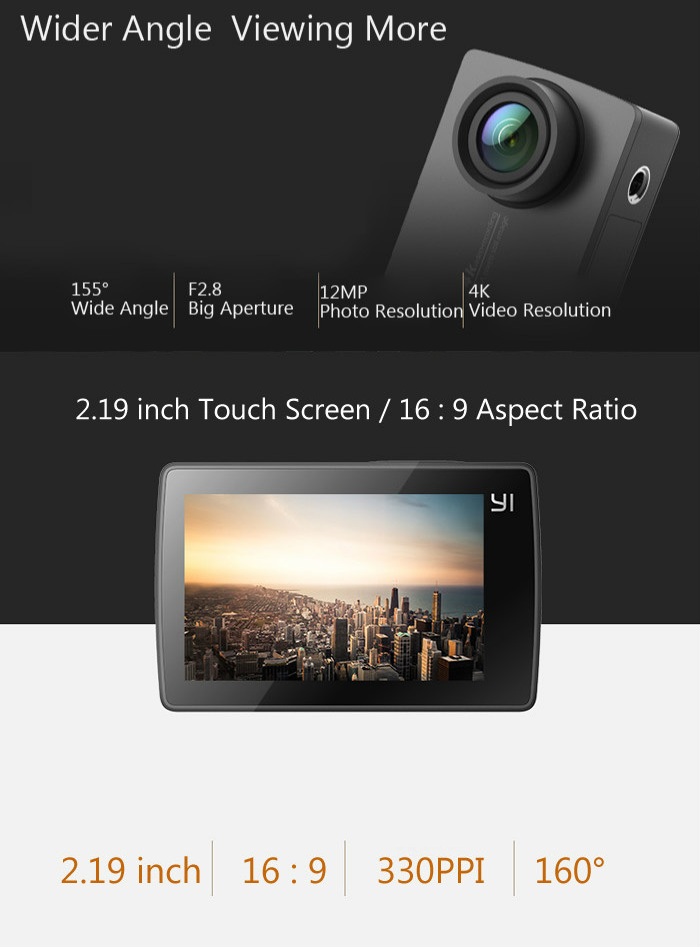 In addition to high speed/slow motion recording and time lapse functions, The Yi 4K action camera also supports timer photo, continuous shoot and loop video. It also includes electronic image stabilization, which results in smoother playback of high intensity captures.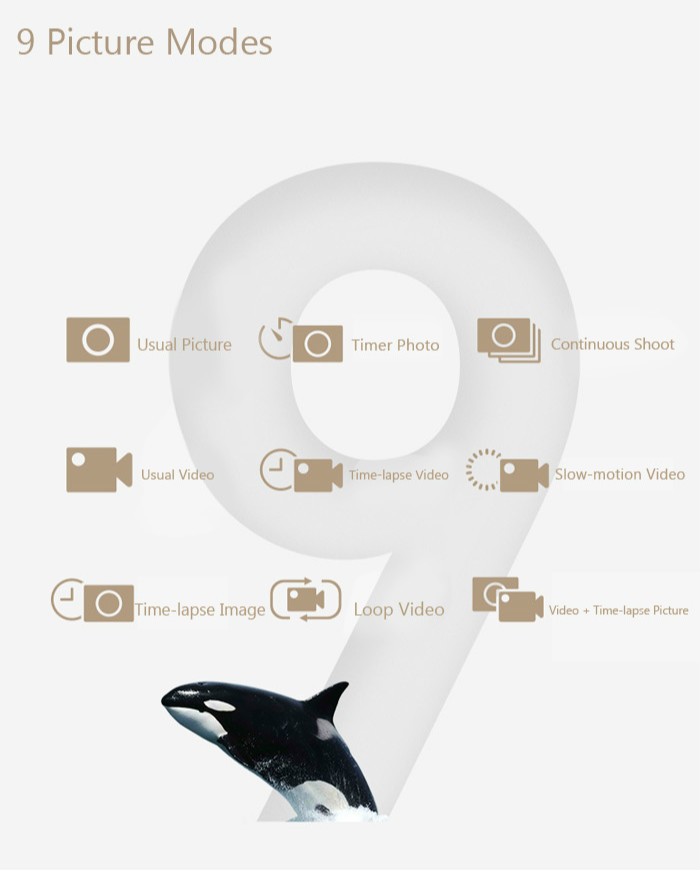 The YI 4K Action Camera will be available in black, white, and rose gold, and supports Bluetooth 4.0 and 5GHz / 2.4GHz dual band Wi-Fi connectivity for high-speed transfer of files between the camera and the connected device. The battery life will reportedly last up to 8 hours on standby and 2 hours of continuous 4K video recording.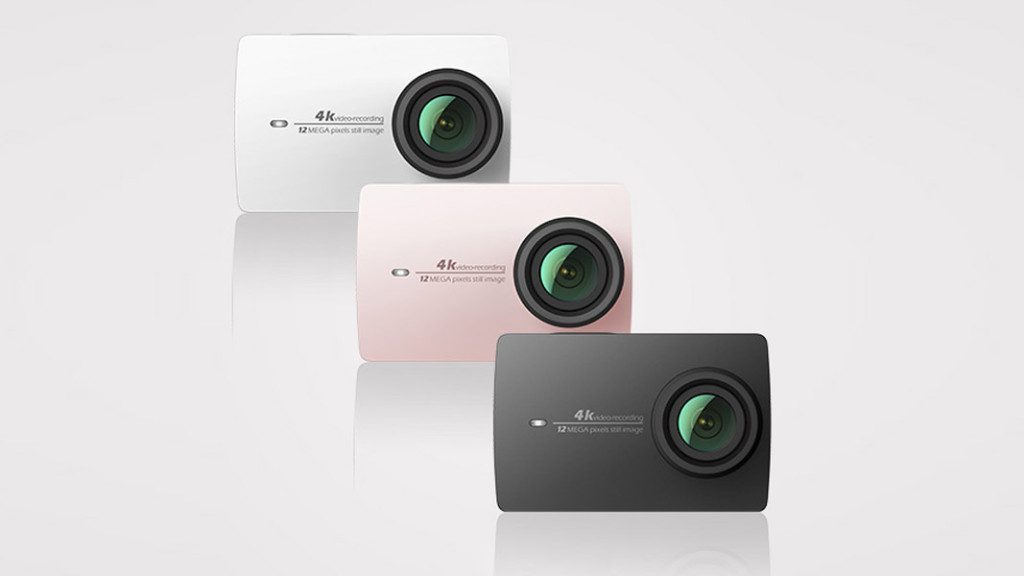 Related article: Xiaomi 4K Action Camera 2 VS Gopro Hero 4 Black