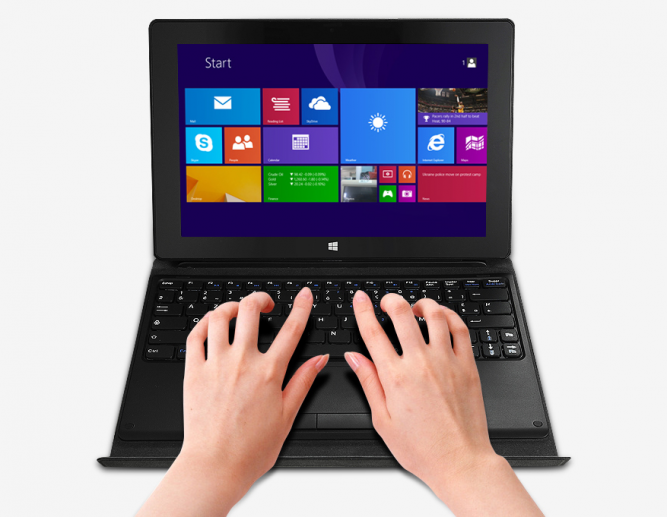 After Windows 10 is released by Microsoft, many tablet manufacturers upgrade their tablets from Windows 8 to Windows 10. Of course, only the change of operating system cannot satisfy most of the customers. The new generation of Windows tablets are also equipped with the latest processor and more RAM. If you are itching to pick up a new Windows 10 tablet, you need to consider the following factors first.
1. Processor
Previous Windows tablets are basically equipped with Bay Trail processor, while the new generation Windows tablets are equipped with Intel's latest Cherry Trail processor. Cherry Trail, officially called the Atom X5 and X7. The chips can run full Windows 8 and Windows 10 and are better at graphics than their 'Bay Trail' predecessors. Intel says Cherry Trail will deliver twice the graphics performance as its previous Atom chips.The results were apparent when we tried out a 10.1 inch Cherry Trail tablet (Teclast Tbook 10) earlier this week, which kept pace with the fast moving visuals of Real Racing 3. The highest-performance Cherry Trail chips can also support tablets with display resolutions up to 2560 x 1600 while outputting video via HDMI or WiDi to 4K displays. So, as you go through the process of choosing a Windows tablet, make sure Cherry Trail processor is at the forefront of your mind.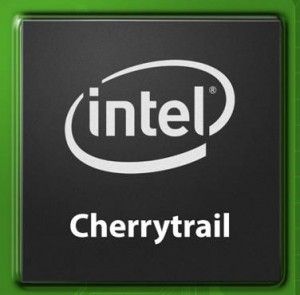 Be sure to purchase a Windows tablet based on Cherry Trail processor
2. Memory
More RAM often equates to snappier performance. Bay Trail is a 64-bit part with a maximum of 4GB of RAM. You can get by with 2GB of RAM, but you hit the ceiling fairly quickly. An Atom tablet with 4GB would let you actually multi-task. Cherry Trail can run 4GB of RAM and supports up to 8GB of RAM. Currently, most 8 inch Cherry Trail Windows 10 tablets has 2GB RAM with less than 1080p resolution. They are adequate for everyday tasks such as Internet or Office, but not for very complex software or modern games. If you want to run apps fluently and play games smoothly, you really need a Win10 tablet that has 4GB RAM. Tecalst Tbook 10, Cube Iwork 10 and CHUWI Hi12 are worth consideration.
3. Ports
Like Windows PCs, Windows tablets can connect to peripherals such as pointing devices, drives, memory cards, and displays, increasing the slate's overall usefulness. Depending on what you want to do with your tablet, be on the lookout for the following options:
• USB. Most tablets do come with a micro USB portbut normally do not include any USB 2.0/3.0 ports. If you want to use your USB keyboard or USB mouse on your Windows tablets, or use things such as flash drives to transfer and store files, you'd better choose a Windows tablet which has a full-size USB port. CHUWI Hi12, Cube Iwork10 and Jumper EZpad 5S would be better choices since they all have USB 3.0 Port.
• HDMI. Depending primarily on the size of the tablet, HDMI ports come in either full-size or mini-HDMI flavors.
• SD-card slots. SD cards (whether standard-size or, much more commonly, MicroSD ones), like those used in other mobile devices, let you expand the onboard storage. Check the specs on a Windows 10 tablet you're considering; most tablets come with slots that support cards up to 32GB or 64GB.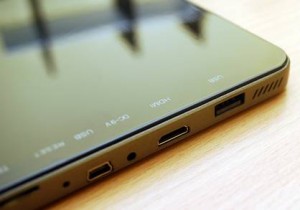 A full-size USB and HDMI port are essential
Windows 10 tablets recommendations: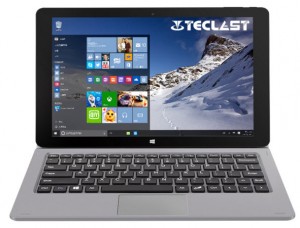 The 10.1 inch Tbook 10 use Magnetic Docking keyboard design, feature a 1920 x1200 pixels IPS touch screen, carry the Intel Cherry Trail X5 Z8300 processor with 4GB RAM and 64GB eMMC ROM, runs Windows10 + Android 5.1 dual system.
Cube iWork10 Flagship is featured with Intel Atom-X5 Cherry Trail Z8300 quad core CPU, builds in 4G RAM and 64G ROM, with 10.1 Inch 1920*1200 pixels Full HD IPS screen, and installed with the latest Windows10 OS, support 4K video, HDMI, OTG, WiFi, Bluetooth, etc. All available making it the most valuable choice to buy Cube iWork 10.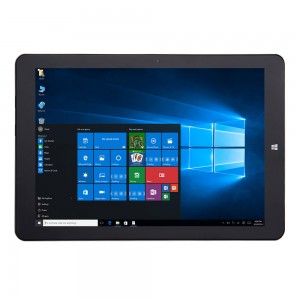 The CHUWI Hi12 is a large 12″ dual OS tablet that shares the same screen as the Microsoft Surface Pro 3. A 2160 x 1440 IPS panel, the tablet is housed in a slim 8.9mm metal unibody with two USB ports, one of which is USB 3.0 spec. The Hi12 is powered by an Intel Atom X5 Z8300 and 4GB of single channel ram. 64GB eMMC for storage with Windows 10 and Android as the OS. The tablet also features a removable keyboard dock. If you want a powerful tablet. A tablet with a stunning display and performance which can compete with your laptop, then CHUWI Hi12 is a best choice.
Thanks for reading!